The Art of the Festival Promo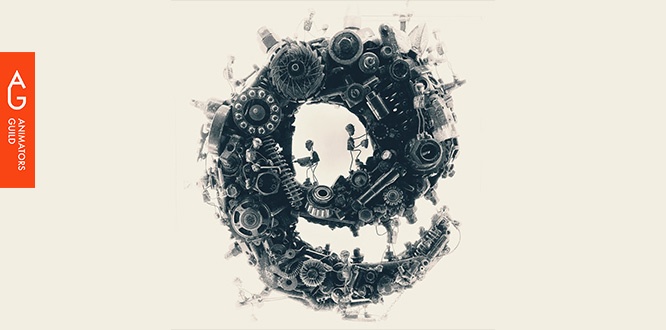 For the animation industry in India, Studio Eeksaurus needs no introduction. Founded and headed by NID alumnus Suresh Eriyat, it's the ultimate destination for creative explorations in animation styles and media. They've created some incredible commercial films ranging from 2D, 3D, stop motion, and claymation. When you enter Studio Eeksaurus, you're struck by the sheer number of trophies, awards and certificates lining the walls, starting right from the reception area all the way in. Impressive indeed! It reminded me how most creative agencies take a break from their 'commercial work' to exercise their true creativity to create some issue-based and topical public service announcement (PSA) films to send to festivals to try and win awards. But here is where it gets really interesting - for Studio Eeksaurus does the whole festival route too - but in a completely different way! It is Suresh's and Executive Producer, Nilima's love for making signature films for various art, design and animation festivals across the world, that makes them truly explore their creative potential and in turn, win a lot of critical acclaim and awards too! This is something that caught our eye and we thought of speaking to the mastermind himself, who graciously invited us to his office to show us around and explain his tryst with the Festival Signature Films.
It started back in 2013, with the signature film they created for the River To River: Florence India Film Festival (founded in 2010) - the only film festival in Italy totally devoted to films from and about India, and it takes place in the amazing city of Florence. The name of the festival comes from the metaphorical flow of cultural stories from the Ganges to the Arno - and it is this concept that the film depicts. Starring an 'ensemble 2D cast' full of every conceivable cultural manifestation from India - this weirdly wonderful entourage begins their journey, blessed by the quintessential 'Punditji', across the seas on an overloaded boat, finally landing onto the docks of Florence. Of course they are grandly welcomed and the carnival continues across the European streets where the 'Little Sardarji Boy' lights up a rocket outside the Odeon Theatre to mark the opening to the festival. This film is packed with quirky details, pop-culture elements, observational humour and gags - which happens to be Suresh's signature style too.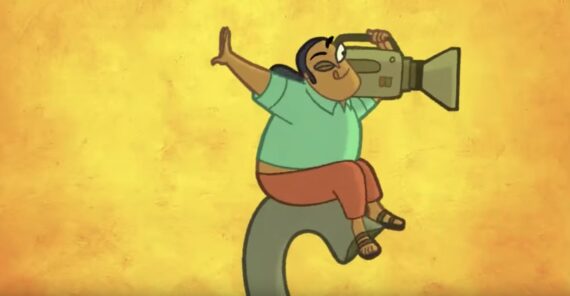 Since then, Studio Eeksaurus has conceived and created 12 more signature films, that have only got more experimental, crazy and fun. Suresh explains why they like doing these (especially since a lot of them are pro-bono). "Every year we try to find avenues and opportunities that are not restrictive creatively - which help us push ourselves and break the boundaries which are otherwise present in regular advertising work. I consider it a very healthy exercise for the team to work on something that is purely creative and fun, and we try to find the type of people that would appreciate that sort of work by us - like the KROK Festival in Russia and the Pune Design Festival"
For those who are not aware, KROK is an annual Russian and Ukrainian Animation Festival that is really unique because it takes place over 7 days spent on a cruise ship full of animation professionals, film makers, cinematographers and animation lovers - with screenings, discussions, parties, dances and pit stops at some lovely port towns. Suresh reminisces about 2011, when he first participated in the festival travelling from Kiev to Odessa, as a contestant - and how he fell in love with the festival! Since then, the entire KROK fraternity has become almost like a family to Suresh and his wife Nilima and Studio Eeksaurus is now a partner to the festival. In 2017, Suresh proposed to them the idea of creating a few signature films for them that would open each day of the festival and that's how the first three KROK signature films were born.
Each film celebrates a separate theme from the festival, and has a completely unique look and feel. Suresh explains, with some amusement, how the joy that he feels from working on these films can somewhat be compared to the initial days of Channel V and MTV when they got to work on experimental spots that were low budget but were high on fun! Moreover, these Festival Signature Films have a very niche audience, but one that consists of actual film makers and animation professionals who truly appreciate the madness unleashed within them, and that make them even more gratifying.
"We also consider this a great mentorship exercise for the team. Through these shorts, we can help our younger directors come up with ideas that are really out there and hand-hold them to sharpen their vision and help them achieve the best result. It has proved to be a very enjoyable learning exercise for the team" says Suresh.
KROK 2017 - Portal is a spot created in charming water colour washes and doodles 2D animation that talks about how the Festival gives the creative folks the much needed downtime and the space to explore and unravel their inner crazy creative self.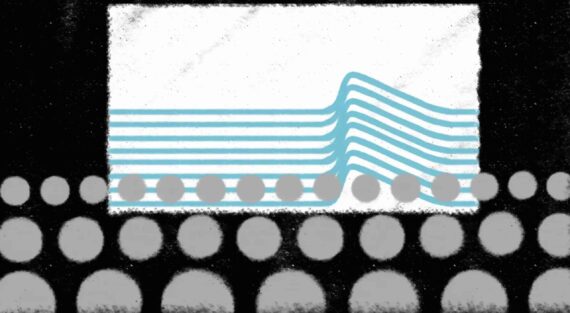 KROK 2017 - Krok-roo-koo celebrates the jovialities and the camaraderie of the festival using abstract geometric forms (and some recognisable chicken feet running around) animated to Kandinsky's symphonies.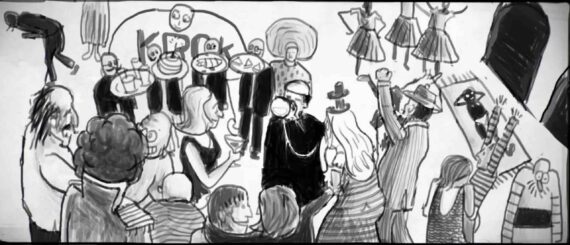 KROK 2017 - Absolute Volga is the wildest of the lot and brings out the hedonism aided by the 'spirits' of the River Volga!
The films were so well received not just by the KROK fraternity but also by Festivals across the globe, that 2018 saw 3 more of these - with 3 completely new concepts and styles. Suresh explains how a festival like KROK never gets old! Each year there are special events or occasions that then become the starting point to all the in-house creative brain-storming. For instance, 2018 was the 25th edition of the Festival, that year's films all celebrated that in different ways.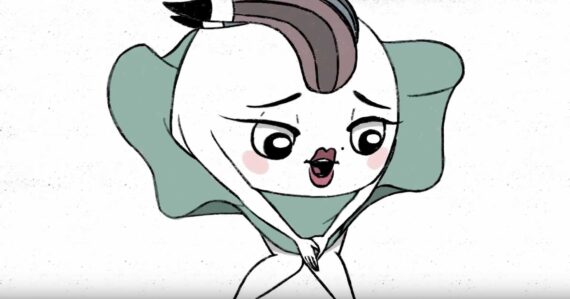 KROK 2018 - Celebrating 25 Years of KROK is a spot starring none other than the Festival mascot caught in a compromising position.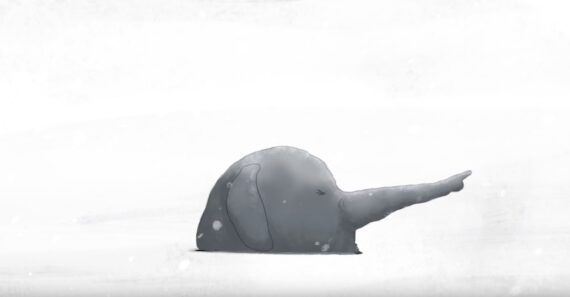 KROK 2018 - Footprints stars not only the mascot, but all the crazy animated characters that the Animators has brought to life over the past 25 years. The little frame numbering gag brings a smile to any classical animator's face.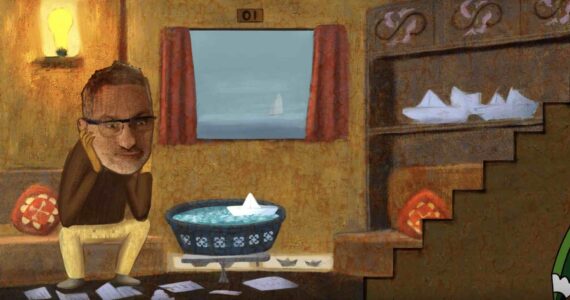 KROK 2018 - Steps is a mixed media extravaganza that showcases animation legends in a gazillion different animation styles.
Creating these films does take 3-4 months, admits Suresh, so they are obviously a labour of love - which comes from Suresh being personally attached to the Festival. Which brings us to another Festival that is very close to his heart: The Mumbai International Film Festival (or MIFF).
"I remember when I was studying at NID, it was very well known and prestigious. But in recent years we felt the quality and popularity of the festival dropping, and I was personally aggrieved by their lack of awareness regarding branding and promotions."
With these thoughts in mind, Suresh reached out to the organisers of MIFF and volunteered to educate them about good branding requirements for an International level festival. He proposed to create a signature film for them almost free of cost. It took some time and cajoling but ultimately the committee came around and welcomed the artistic signature film created by Studio Eeksaurus for MIFF 2018 edition - based on the idea of Mumbai being the city with a constant buzz of energy. (Of course it took a fair amount of energy on Suresh and Nilima's part to convince them!)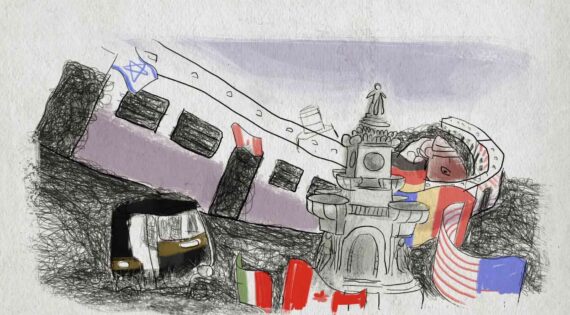 On the other hand, the ADI (Association of Designers of India), sponsors and organisers of the Pune Design Festival got whiff of all the wonderful animation work Suresh's team was creating and reached out to ask him to create a signature film for PDF 2019 - their very first attempt at playing with motion. The result is a stunning piece of animation, using bold splashes of colour, abstract forms that start out with sashaying trapeze artists and transform to myriad shapes and forms that tessellate and integrate with each other in bright pop hues - a display of the advantages of collaboration (within the creative community). The theme for the year was: COLLAB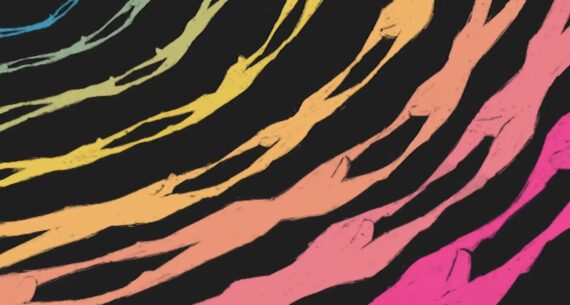 The next year, the signature film used even bolder colours, graphic forms that delved on the theme: CROSSROADS. With clean, edgy lines, electronic music, and futuristic forms - the Pune Design Festival 2020 signature film is all about adhering to complexities and modern technological advancements in the field of design.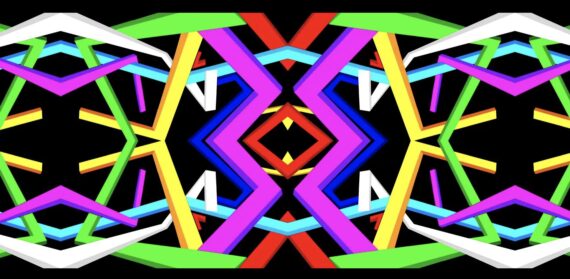 Below one of the PDF videos (on Eeksaurus's Vimeo Page) you're instructed to 'please use headphones for the best experience' and the reason for that is simple. "I connect a lot with audio, and usually we identify a rough track or create one before the animation is done. We always try to explore on the music and audio side as much as the visuals side." Suresh is heavily invested in the music and sound design processes and works personally with well known music producers and composers to create the audio for each of their films. He believes that the audio is as important as the video, hence the process of designing the audio is taken very seriously, with a lot of time spent on it. They often work with live musicians and try to explore instruments and strains that re culturally relevant in various parts of the country and the world. "We need to make the right connections between visual forms and sound. The right instrumentation is key to the film." The result is pretty apparent across their various films.
When it comes to festivals, Suresh and Nilima are great believers, not just in creating films for them, but to regularly attend them as well. Professionally speaking festivals like Annecy International Festival is a personal favourite of Suresh - since the amount of creativity that you discover at once mind-boggling. "Attending Annecy each year is almost like an Education," says Suresh, "There is such a wide range of content from commercial films, TV series, feature films to animated shorts and even student films to consume that I almost always come back full of ideas and the zeal to do more. Sometimes I feel student films at Annecy are even better than some of the professional films, since the students are uninhibited and not worried about being judged." KROK Festival, on the other hand, is a more informal, pleasurable and personal experience for Suresh and Nilima.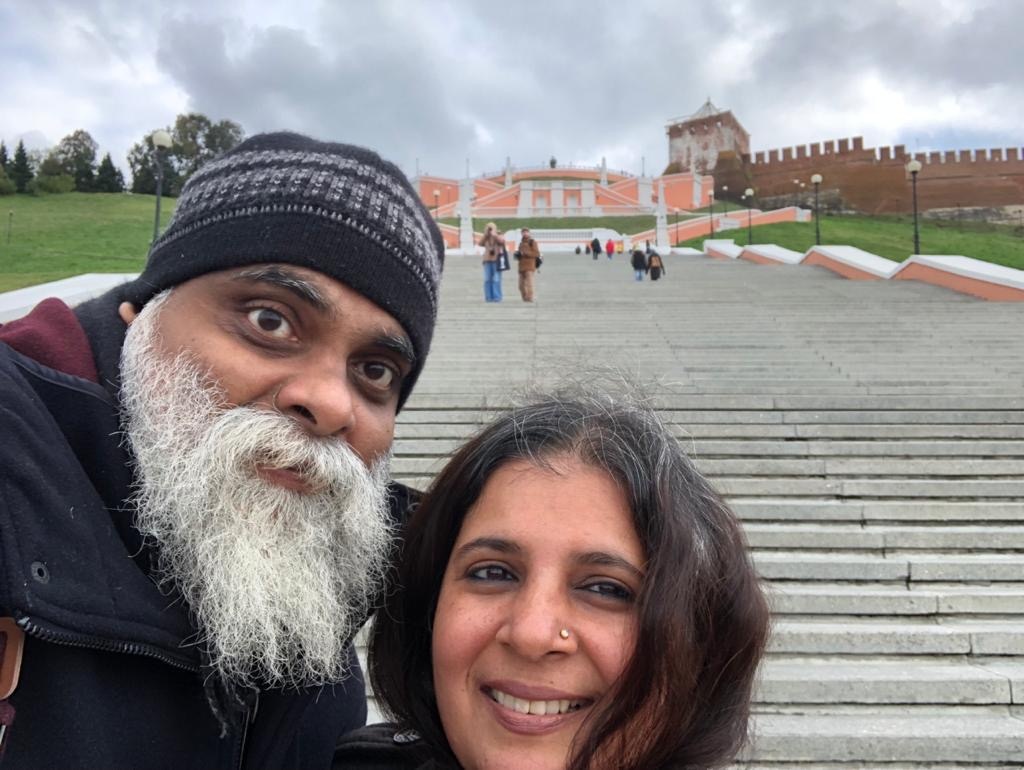 There are 3 new signature films that Studio Eeksaurus has created for KROK 2020 - that are still, infact, doing the rounds of the festival circuit internationally. Suresh was gracious enough to share these with us to inspire our readers to be even more creative and explore and experiment.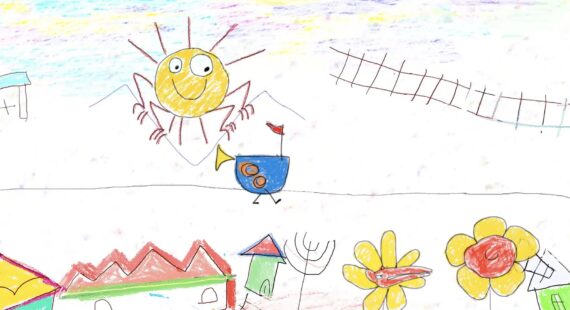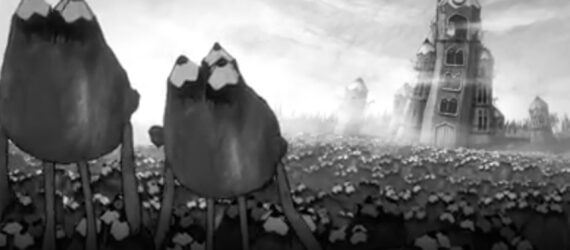 This wonderful route to unboxing your creativity by approaching the festivals to create shorts for them is pretty unique and inspiring. We haven't found too many other commercial set-ups that are able to put in this much time and love in their 'extra' work. As we excitedly wait to see more of these in the coming years, here's what Co-founder and Executive Producer, Nilima has to say on the topic:
"Festival films are always a delight to produce. Not just for the creative team, the artists and producers, but as much for the festival and the audience who trust that something exciting and unusual will emerge to form the signature for the festival and set the context. The fact that they are an open brief - without strict mandates provides a canvas to express what is fresh, new and fun. We extend this support to a few festivals doing our bit for the community while having a whale of a time. Sometimes, we even involve entire teams of interns on a film so they too have a wholesome experience of working on a film from the inception to completion with professional guidance and technical support. It is a win-win for everyone and with every such film, we learn, we grow with more conviction to take on the next one."
Picking Suresh's Brain - Quick 5 with the Bossman!
1. What is your swear-by tool: Pencil? Clay? Photoshop? Water Colour? Pencil
2. An animation film you wish more people knew about: All Miyazaki Films
3. A hobby completely unrelated to the Art of Animation that you enjoy: Cooking (Idli, Dosa from scratch!)
4. Worst nightmare: I'm terrified of watching horror films if my back is not against a wall!
5. One person from the Industry that you would like to bring to life: Isao Takahata (of Studio Ghibli) - so talented, I would really have liked to meet him. Got to know recently that he never drew!