Escaping Reality with Aditya!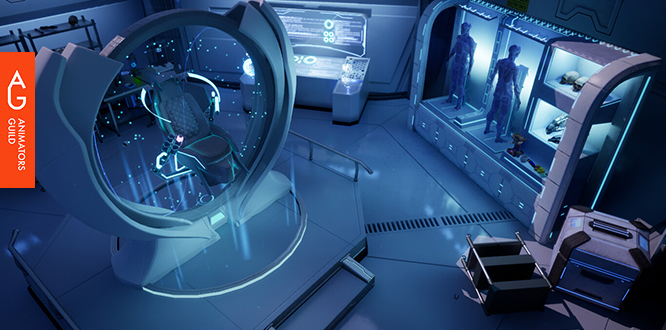 We recently got the chance to see a lovely fan made West world sequence. Upon some digging found out its been made by a young student, Adityavikram Joshi. Here is his story.
Adityavikram Manav Joshi is a 23 years old zillenial currently pursuing a master's in Games Art at the University Escape Studios, located in London, UK.
Hailing from Mumbai, Maharashtra, a Bombay Scottish School alumni, he loves traveling, games, movies, music and adventure sports.
Having completed science in 10+2, he knew he did not wish to pursue a life in engineering or becoming a doctor.
I always loved doing arts and Crafts from a very young age.
Every time he would get out of home, Aditya says he would pick up random objects that would make no sense when put together, but it would intrigue him and make his mind work towards figuring out a way how he could fit these objects together and craft something potentially functional or beautiful that he could keep as a showpiece.
An avid footballer, Aditya is into fitness and health. He fell in love with videogames, more specifically 'Ball' on his Mother's Nokia cellphone years ago.
Aditya says, "I got very addicted to the whole concept of how a person can use a device to play games by pressing different keypad buttons and not just making calls or text messages/emails. From there onwards, I kept acquiring new games with an open mind to try every single type of genre that is available to me.
Some of these included games such as Counter-Strike, Need For Speed, Fifa, Call Of Duty, Mario, Ashes, Minecraft, Final Fantasy, Mafia, Roadrash, Uncharted, Sonic, MiniPlay, Club Penguin, SpineWorld, 8ball pool, and the list is going on."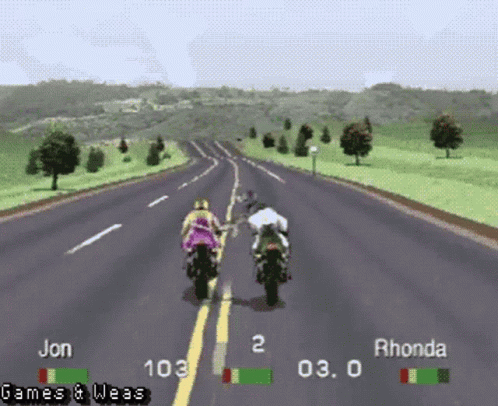 Road Rash is a motorcycle racing video game series by Electronic Arts in which the player participates in violent, illegal street races. The series started on the Sega Genesis/Mega Drive and was released on various other systems over the years.
Starting as a PC gamer, by the time he turned five he switched cassette console games. The company Mitsubishi exposed him to the concept of 1000 games in 1 cassette, allowing him to broaden his knowledge of different types of video games and how each game brings out a different persona that exists within the player.
Aditya says, "It was not until the age of 7, that I got exposed to a PlayStation, and from there, my entire experience with video games changed I became a full-time gamer who would not rest until the game is finished with all the achievements acquired or find cheats or bugs that would be amusing."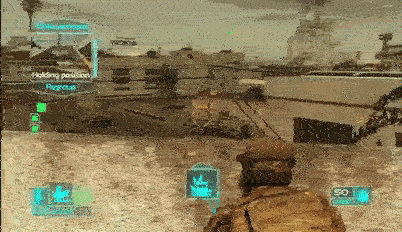 Tom Clancy's Ghost Recon Advanced Warfighter 2 is a tactical shooter video game developed by Ubisoft Paris and Red Storm Entertainment and published by Ubisoft
My love for video games became so strong that I naturally went ahead and started playing tournaments in those games too. This is where I grew my passion for video games and ever since I have always been intrigues about how video games are made.
After 12th Std, he pursued a 3 year diploma in Game Design by Ecole Intuit, in collaboration with the well-known gaming company Ubisoft.
Aditya says "It was during the 2nd year of the course when I fell in love with the whole art behind creating (Or as I would like to say "crafting") Three-Dimensional Art. I remember the first time we were introduced to this software called 3Ds Max by Autodesk, it felt like a whole new world in front of my eyes waiting to be explored."
While pursuing his diploma, he was introduced to tools that helped him streamline his process. Using 3Ds Max and Zbrush for modelling and sculpting, Adobe software's for creating materials, along with Keyshot and Marmoset for rendering, he was able to produce high quality renders at the time.
It was during this period that he was offered an internship at Ubisoft Studios where he gained an in-depth understanding of modelling, texturing, and rendering assets and environments for running video games.
Coming back from the internship, I could see a huge growth in my skills and ability to create 3D art. I was educated upon the technical aspects that should be taken into consideration when creating any model or texture for game engines.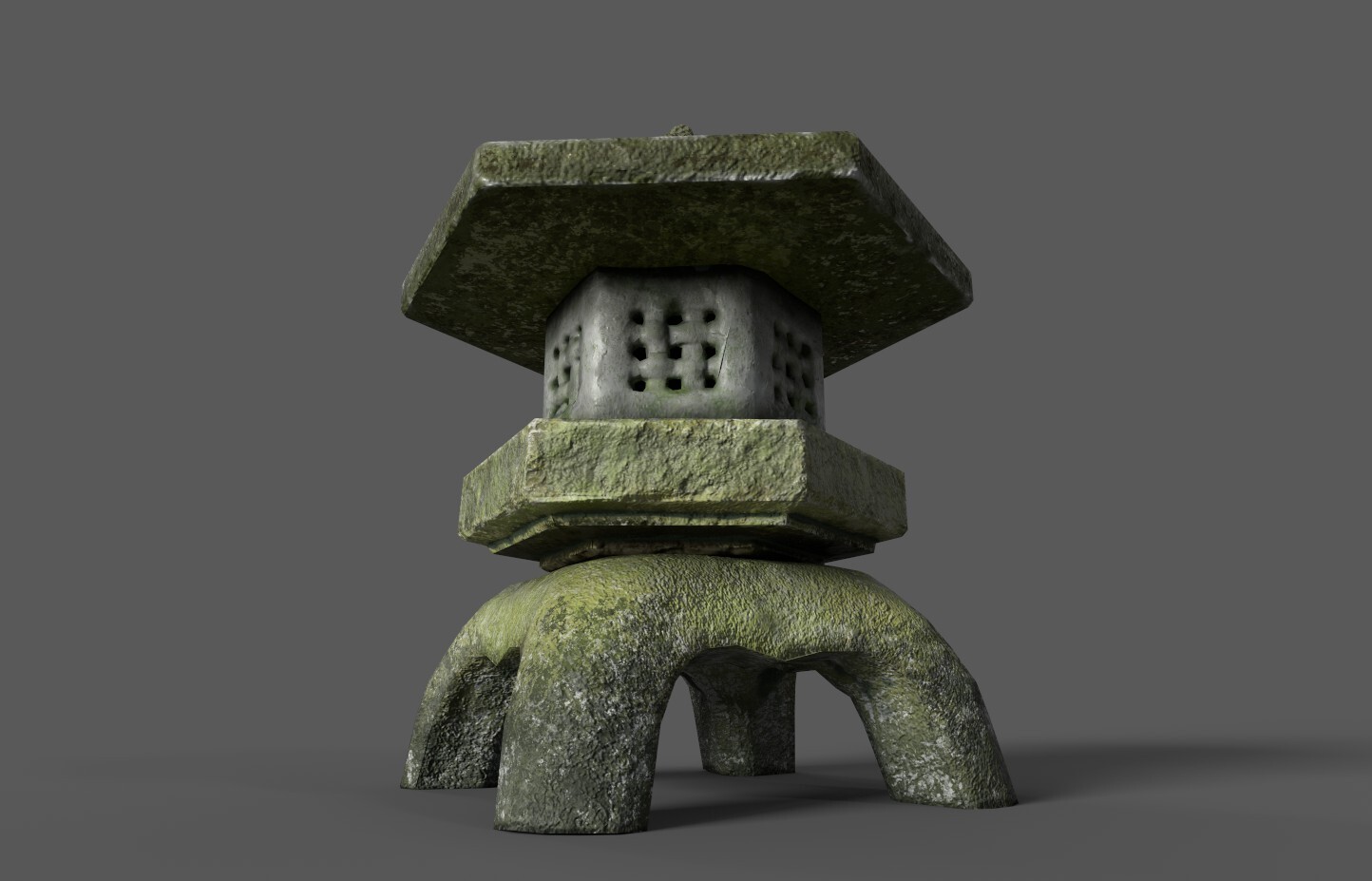 "Japanese Lamp" a game ready asset Aditya created using the PBR workflow
After his 3rd year, Aditya was awarded an opportunity to study for a year at Abertay University in the UK, and earn an honourable bachelor's degree in Computer Arts.
Aditya says "Moving out to an unfamiliar place was not easy. Settling in, getting familiar with the environment, catching up on the coursework, and learning how to live all by yourself was a very challenging phase but one that I will always be grateful for."
The Great Mosque of Aleppo was an ambitious project taken up by Aditya at Abertay University, to craft a memorial for the lives lost and architecture ruined in the 2012 war in Syria.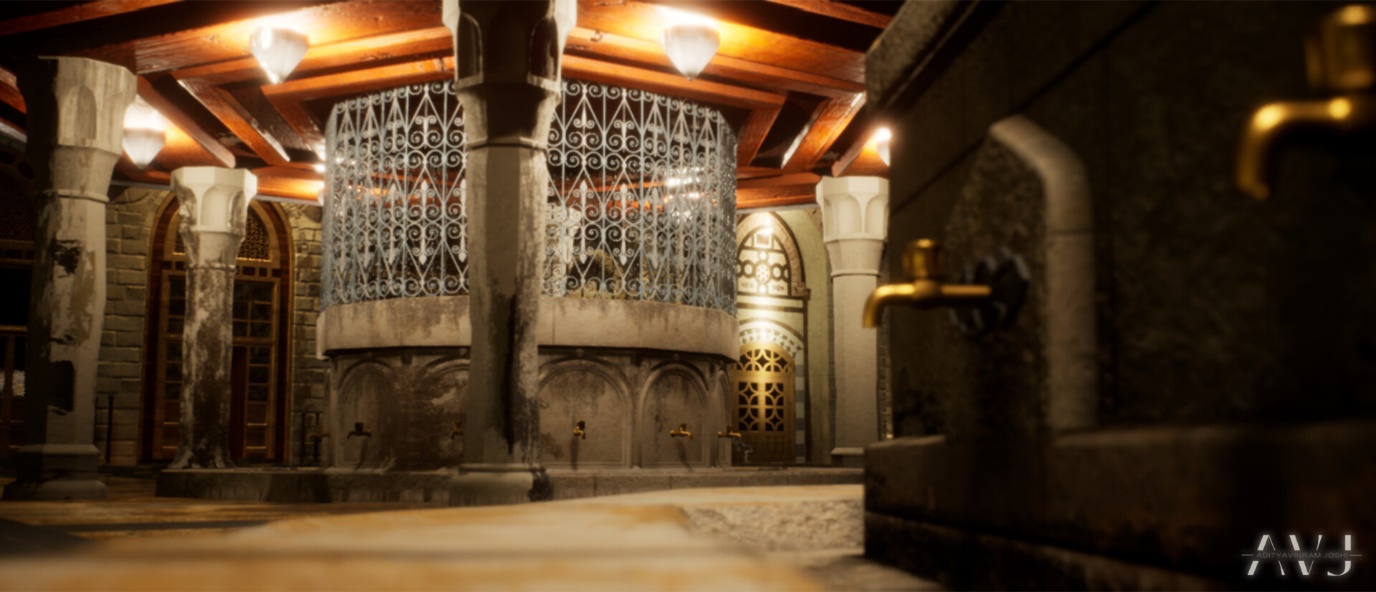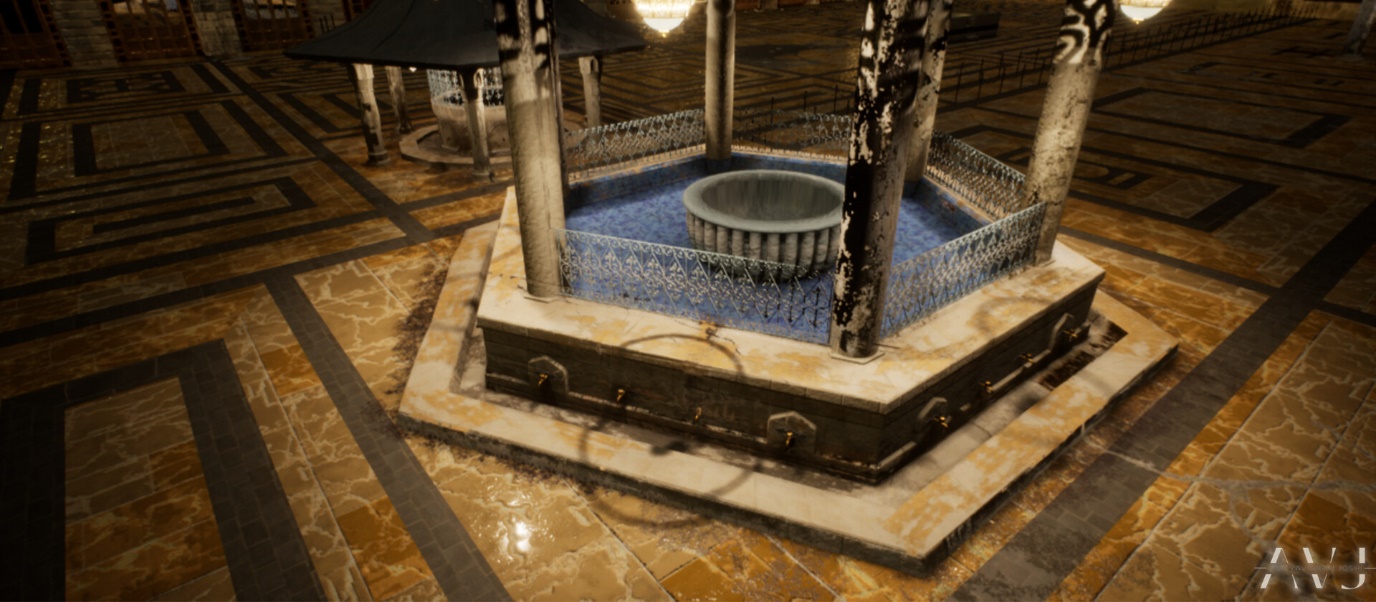 The Great Mosque of Aleppo was Aditya's first attempt at creating a 3D game environment using Unreal Engine.
Owing to Aditya's enthusiasm and commitment to pursue Game Art, he was offered a place in MA Games Art at Escape Studios, one of UK's leading animation, games, VFX training and teaching institutions.
Aditya says, "Even though I study Game Art, I get the opportunity to work for the VFX industry as well. Each Module teaches us everything from the basics to advanced 3D environment and prop creation, VFX, cinematography, and tech art, to be industry ready by the end of the coursework."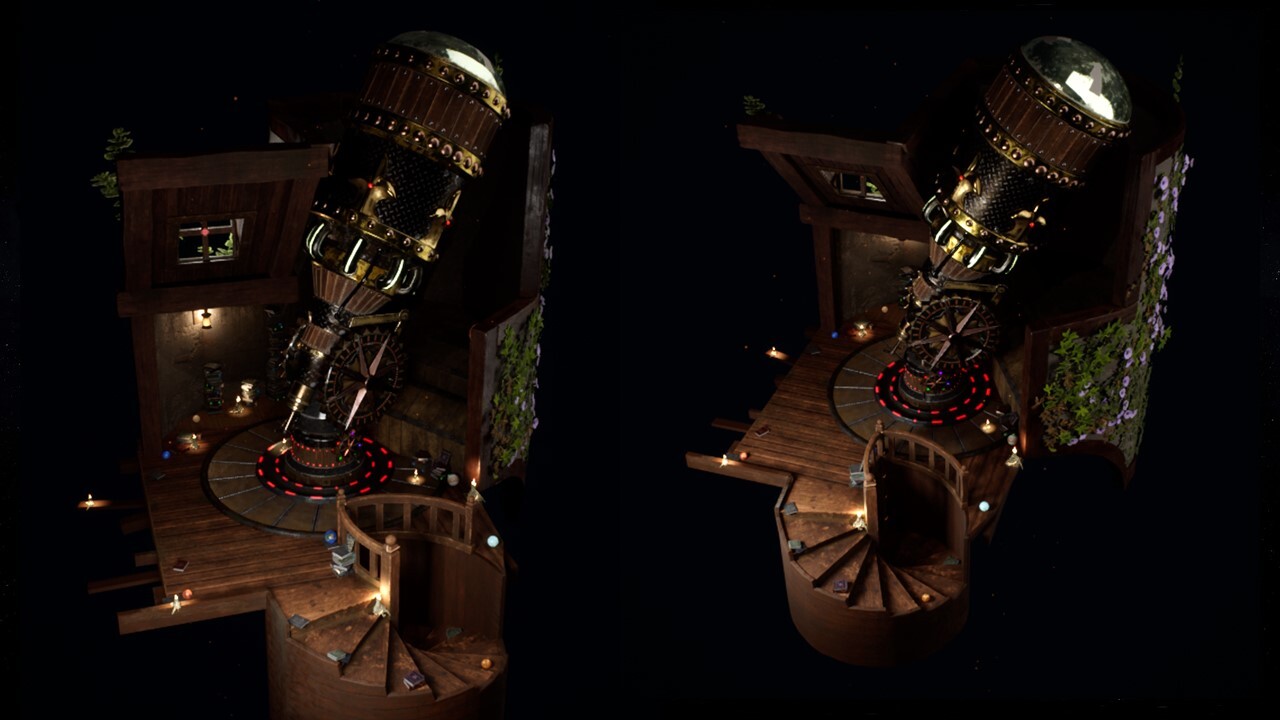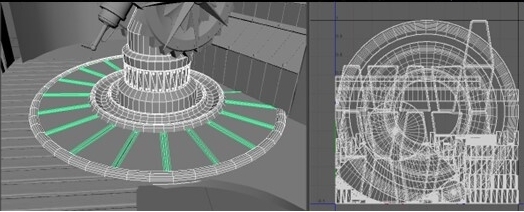 Aditya's classroom project "Astronomers House Diorama" at MA Games Art at Escape Studios.
WestWorld: A Miner's Folly, is a playable realistic 3D game environment based on the TV Series, WestWorld, that Aditya and his team developed as a part of their coursework.
This dystopian amusement island, where a raging war between humans and biomechanical robots takes place was visualized over extensive amount of research, referencing and possibly coffee.
Aditya says, "The idea for creating this environment was heavily influenced by the show Westworld and games such as Red Dead Redemption and Call of Duty. We also looked into different movies and games that would help us create a more realistic logical viewpoint of how sci-fi can be mixed with the old Western town."
Through their collaboration with another team to develop characters for the game and overcoming numerous challenges, his team was able to submit their draft to The Rookies Awards 2023 which caught the eye of tutors, industry professionals and gaming companies for the sheer scale of the game's environment and visual beauty.
Having a big group of people helped in acquiring critical feedback that helped in improving the work done by each one of us, this way we saved up a lot of time and were able to not only provide a better outcome but learn to produce better.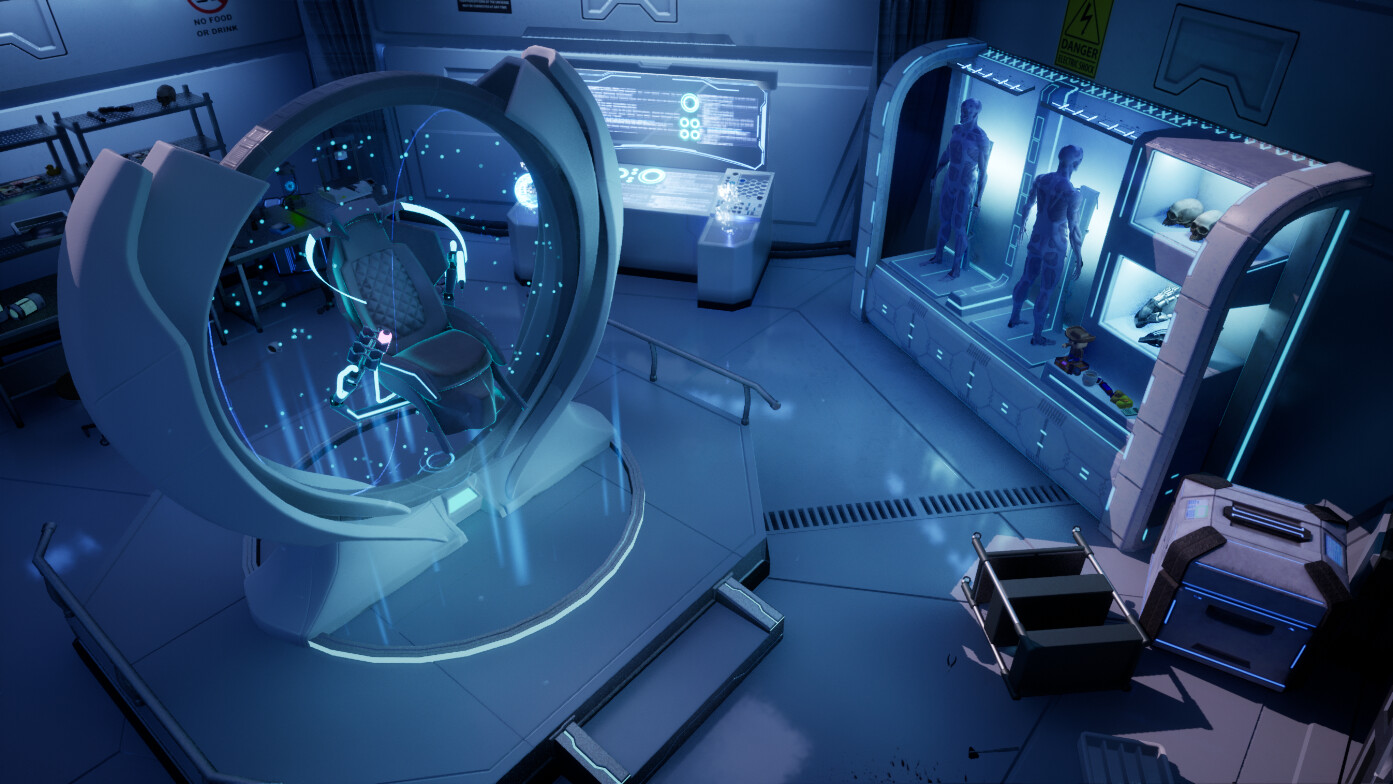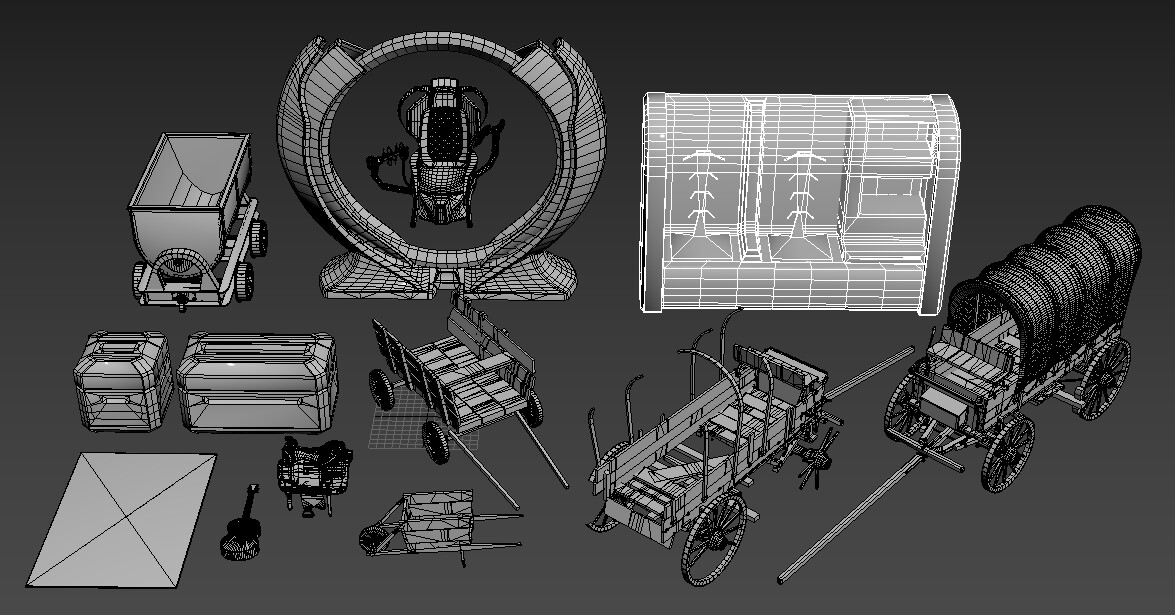 WestWorld: A Miners Folly models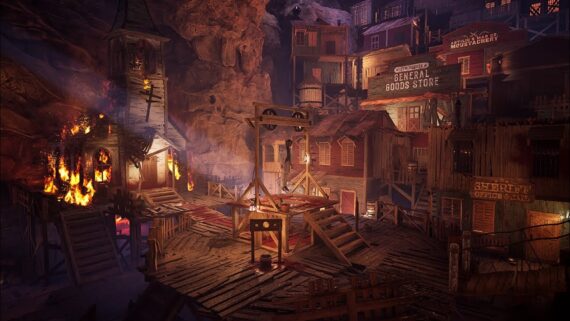 For his final module at Escape Studios, Aditya is working on a 3D game environment that focuses on the themes of evil and darkness.
Aditya says, "The purpose behind creating this environment is to showcase my level of skills to the best of my capabilities in producing art in all the chosen aspects of the environment that I wish to focus on."
Standing at a threshold of the gaming industry, Aditya is watchful of the impact of Artificial Intelligence on the creative industry, and remains optimistic about the authenticity of traditional methods of creating art over generative art.
We asked Aditya a few spitfire questions.
-5 favourite artists :
Guillaume Hecht : https://www.artstation.com/vaille
Varun Kumar
Abhishek Sharma
Matthew Lamb
Eddie Mendoza : https://www.artstation.com/eddie
-5 favourite music videos :
The Weeknd - Out of Time
KSI - Wakeup Call
Marshmello - Stars
Back in Black w/ Maple on the Drums - Acoustic Trench
BTS - Dope
That's it for now. We wish Aditya the very best. You can reach him on the links below: