Ghost Animation – Post the 'First Flight' Tour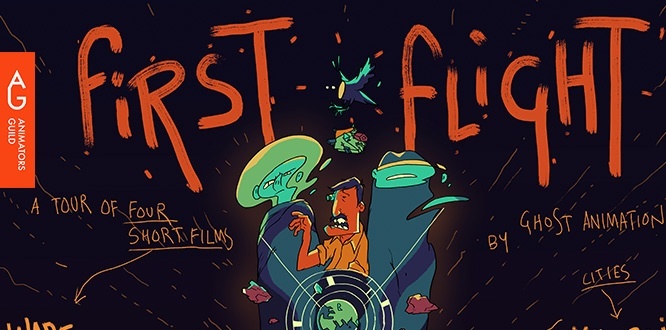 Set in a cosy house on Rashbehari Avenue in Kolkata, Ghost Animation is a unique creative studio to have been born in the country. The six 'spirit animals' that constitute Ghost belong to different parts of the country, met in NID, Ahmedabad, where they all studied animation and were brought together by their love of 2D animation - and using 2D in different ways to push the boundaries of story-telling. An array of exciting commercial projects aside, we were recently impressed by the set of independent animated shorts they produced and created that travelled across India as a unique 'animation' tour and was screened in 7 cities of India. This was First Flight - a collection of 4 short films, each telling a vastly different story, in a different look and style - celebrating the strength and sensibilities of its creator(s).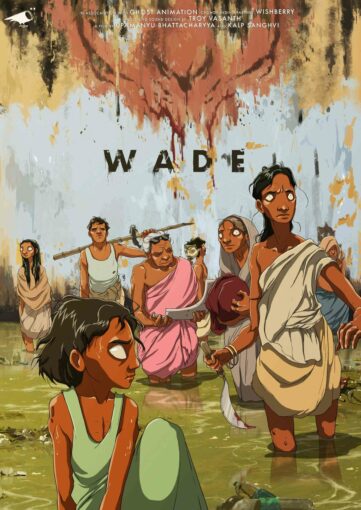 Mother by Gaurav Wakankar is a short and thought provoking tale of a mother and her son, who find themselves pushed to ethical extremes when they stumble upon something sinister during a regular day of foraging.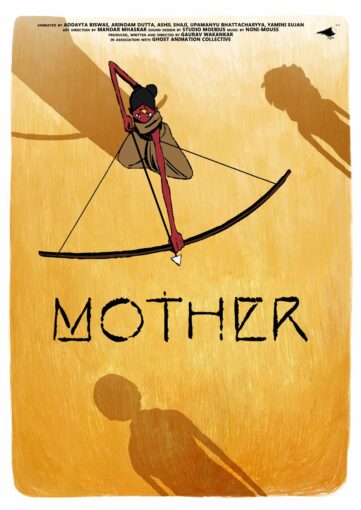 Beyond Borders by Isha Mangalmurti is a unique animated documentary following the experiences of Dr. Alan Pereira as he recounts his experiences with Doctors Without Borders, dealing with the extreme demands of working as a doctor in territories with ongoing humanitarian crises.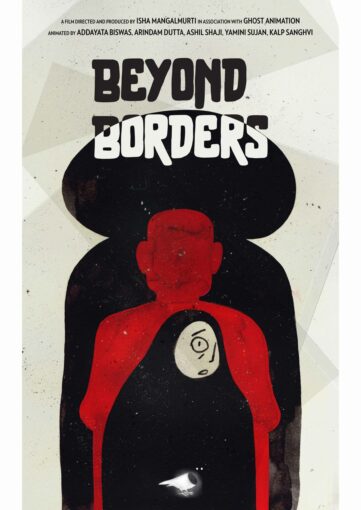 Watchmaker At Times End by Shaheen Sheriff is a bizarrely endearing film about a failed marriage, a watchmaker and meteorites. Time is uncomfortably relative in this Kerala town, and our hero struggles to make the perfect watch to keep up with the times.
In a time where crazy deadlines and relentlessly mediocre commercial projects engulfs the animation industry, what does it take to balance 'bread and butter' work with true creativity and the passion to tell your own stories? We spoke to the friendly (and talented) Ghosts to find out what makes them tick and what 'hauntingly' exciting projects are up their sleeves.
AG: Why the name 'Ghost Animation'?
GA: Animation (or even live action films) works by presenting a sequence of still images in quick enough succession, so the viewer interprets them as a continuous moving image. This is called the persistence of vision. So in animation, when we use 10-12 images per second, the image stays behind in our brains - almost like a ghost of the actual image - that was the idea behind our name.
AG: How did you come up with the idea of First Flight?
Generally a short film goes through a film festival circuit and once the cycle is over, it goes up online on various platforms. Having completed our first set of short films, we wanted to add another step in between the life of a short film. A live tour, almost like a gig, where we get to interact one on one with the audience. Apart from that, start a model / culture of screening short films to promote animation as an important medium of film making and not just cartoon for kids.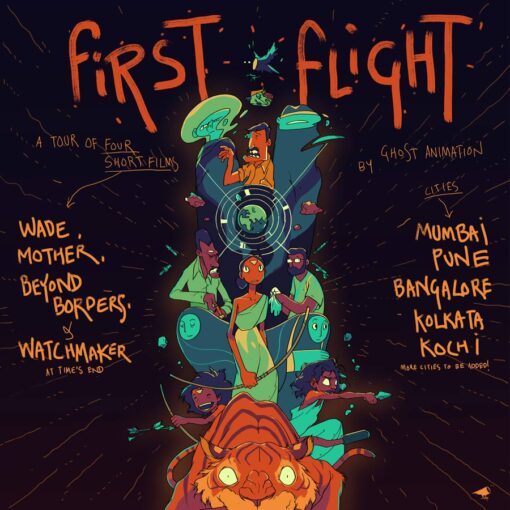 AG: How has the touring experience been so far?
GA: Travelling across the country with the films has been an enriching experience. We learnt a lot on this tour, both about organising such things and also from the audience. Since our audience was very diverse, from different age groups, backgrounds and professions, everyone had different interpretations of the films, different aspects stuck to them, and we got feedback that made us re- think some things too. We tried to incorporate them into our future screenings.
The entire marketing, logistics, merchandise and back and forth with the venues was all handled in- house. This was a huge learning process for all of us. 'First Flight' proved to us that there definitely is an audience for such endeavours, and gives us the courage to experiment more.
AG: What is Ghost Animation up to post 'First Flight'?
GA: We are back in Kolkata now, working on further short films, series, commercial projects and more. There are films that have reached different stages of production, and we're eager to get them out soon.
AG: At the end of the day, how is the experience of running a company with close friends?
GA: Well, we are definitely friends before anything else, and that helps us stay straightforward with each other with whatever projects we are doing. We all have different outlooks and visions, and this actually helps us expand into different directions rather than going down a singular path. We all bring something different to the table, so while working together, we keep changing roles on a project-to-project basis based on who's interested and who's free for each project, and we respect and trust each other for whatever roles everyone is filling in.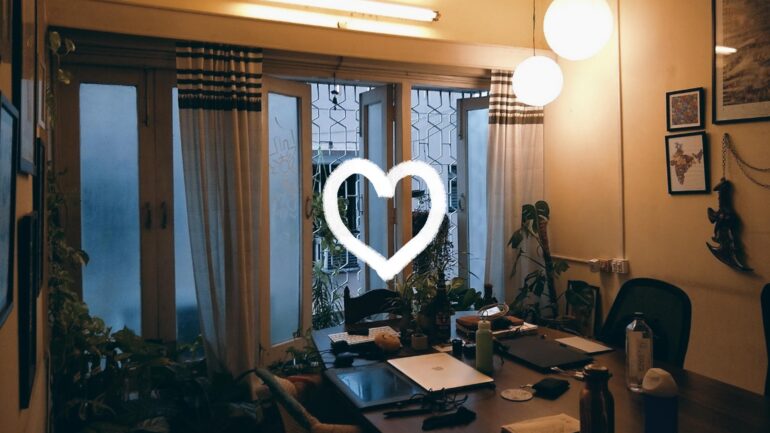 The Ghost Animation Studio, Kolkata
AG: What you've managed to achieve in terms of pushing the boundaries of the animation industry by creating this unique and beautiful set of indie shorts is highly commendable. Any advice to others in the industry?
GA: Thank you! All of us at Ghost feel animation and film making is not a one-person job. It is a team effort. One must keep like minded people close and band together. There are innumerable local stories out there to be told. We stuck to each other since college. College helped us build our
little Ghost community and find multiple collaborators from all over. The world isn't simple enough to explain in words. Keep collaborating and spreading love through animation.
Last but not the least, we asked each of the Ghosts what they would like to haunt:
Kalp would haunt rajbaris, ancestral homes and palaces - which are full of stories
Upamanyu would haunt libraries - full of books and films
Isha would haunt a sofa - with a blanket and a coffee
Gaurav would haunt his alma-mater NID and the hostels there
Shaheen would haunt scientists till they find a way to prove that ghosts are real
Anwaar would haunt mountain valleys and people passing through them