Kite (Patang) – A short film by Sagar Funde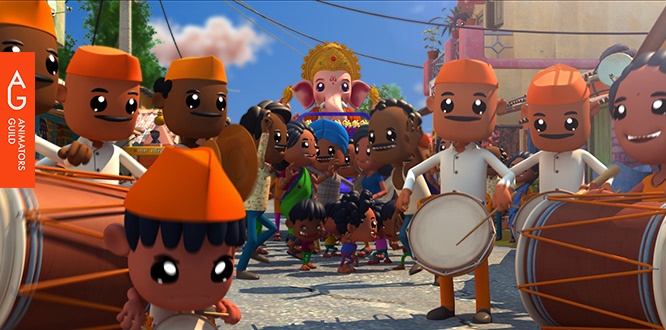 Sagar Funde has spent over 12 years in the 3D animation and VFX Industry and has been credited in several blockbusters as well as critically acclaimed movies like Life of Pi, Night at the Museum, War for the Planet of the Apes, Alita: Battle Angel etc. He is an animator by profession (he tells us) and a storyteller by passion. While his professional journey has taken him from Mumbai to Australia, where he currently resides, his new indie short film 'Kite' brings us right back to India, to the town of Nagpur, from his childhood days. The film is a short and sweet bite of childhood that is beautifully designed with painstaking amount of details - all of which Sagar managed to create singlehandedly in his 'spare time' while balancing professional work and a newly married life! We asked Sagar how he managed to achieve this great feat.
"The story for the film came to me back in 2009. It was just another night before going to bed when I went down memory lane to my childhood, particularly to my kite flying experiences. I remember going to the shops to buy kites. While coming back home I would look up in the sky and see my friends flying kites in the sky and i would rush home to fly my kite constantly checking if my friends' kites were still up and flying so I could do kite-battles with them. This was how I conceived the idea behind my short film that 'a kite can show the way to a lost person'.
I didn't set a deadline to finish the film and to be honest, I started this project with no expectation of actually finishing it! I spent one hour everyday on the film and would do as much as I could within that hour.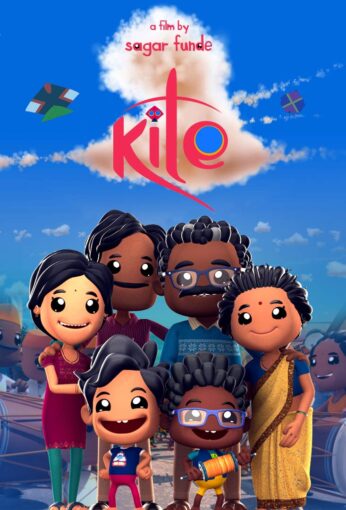 Before this film I had made a couple of short animations but this is the longest personal project I have worked on so far. I would work after my office hours mostly but sometimes I ended up working overtime in office - so I would have to wake up early in the morning to cover up the one hour's work. After one year of this schedule of working on this project, I got married - which added a challenge of continuing the film and maintaining a great relationship with my lovely wife. I showed my wife the work in progress on the film she was thankfully very impressed and genuinely loved the story. She insisted that I finish the film. Even though she agreed to spare me time every day to work on the film, I still wanted to spend quality time together so it was a big challenge to balance my time each day. Like an opportunist I grabbed every available moment when she was busy (cooking dinner or having long conversations with her parents over telephone) and managed to pack as much work as I could during those minutes!"
Clearly Sagar is a star when it comes to dedication and time-management, and of course he was driven by his passion to re-create his memory lane (literally) to the last memorable detail. Be it the typical houses in his lane, or the local 'kirana' shops with their typical Indian names or the people milling about in the marketplace - Sagar has not spared the little traditional and cultural details. But such an ambitious project came with its own set of technical challenges, which he also had to navigate.
"There were so many technical challenges, particularly the massive sets and the crowd scenes. There is one particular shot in the film where I had more than 200 characters in the scene and there is a set where you will see an entire city modelled in 3D. Another challenge was to make the film on a single laptop.
The biggest challenge I would say is to maintain the consistency of visuals, feel and scale for 3 years. Because as the the film progressed I was getting a little exhausted mentally and it is hard to maintain the same level of excitement and enthusiasm that I had when I started the film.
I learned after working on the film that it is very important to commit fully to what you love doing and you need to stick to it in difficult times whether in relationships or profession."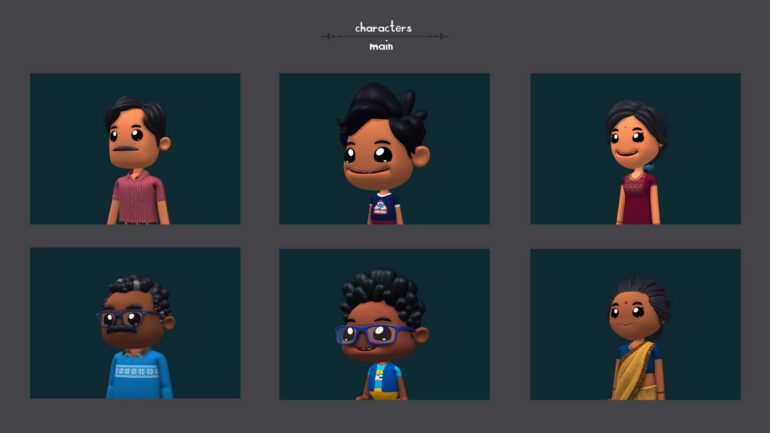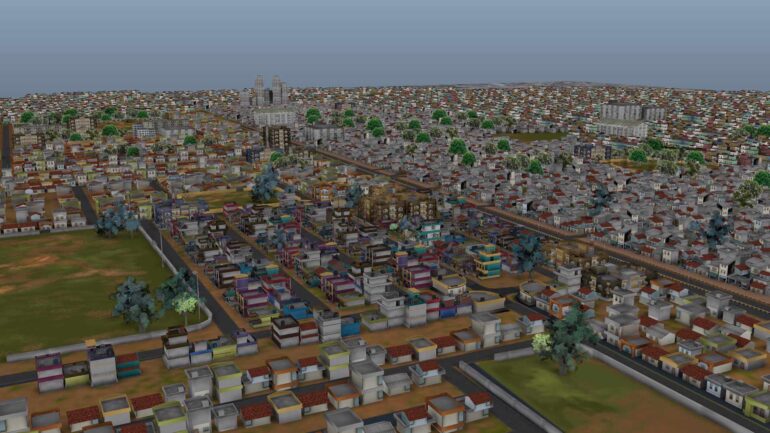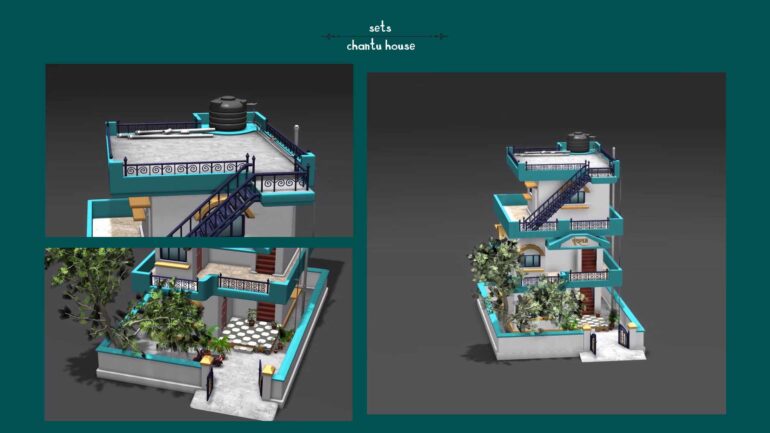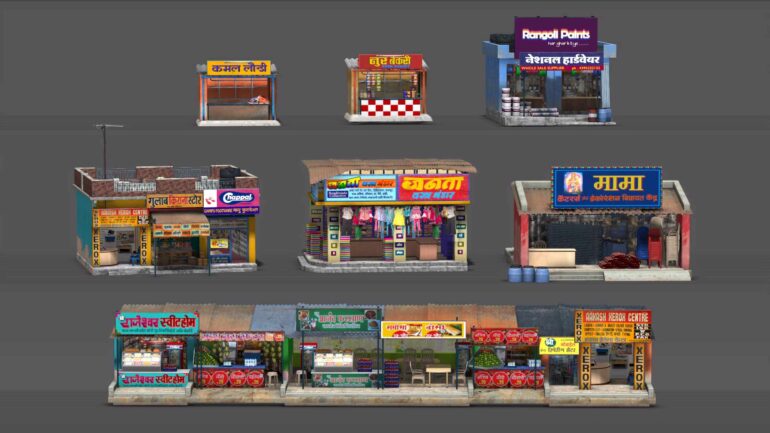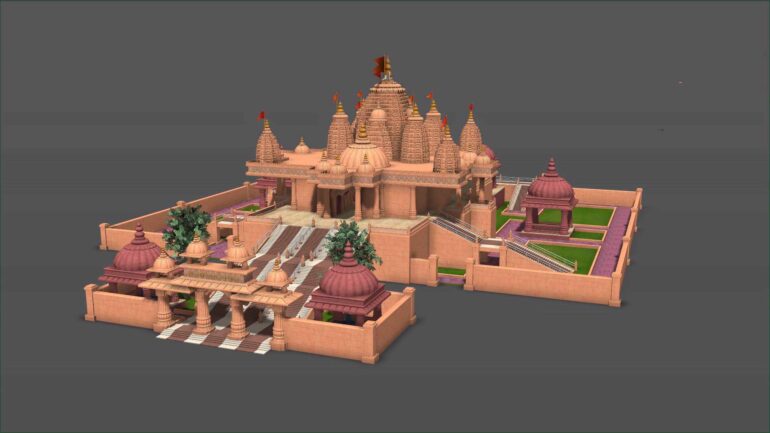 Sagar also tells us that he has many other interests apart from film-making. He likes painting, professional car racing, cooking, space science, video games, music and dancing too. Finding Nemo is his favourite animated film, though he admitted its hard to pinpoint one favourite. He also loves films by Rajkumar Hirani and Martin Scorsese. Here is his 'simple advice' to everyone who wants to make their own animated short:
"If you have an idea and if you believe in it then just go for it with whatever skill level you are at. STEP 1 - Do what you can everyday and don't picture all the challenges and difficulties at once in your mind. Take one step at a time, solve one problem at a time, celebrate and tackle the next one. In between, take a break and do not forget to live life since that's the most important job and then... REPEAT STEP 1."
Kite (Patang) Achievements so far:
* Winner - 21st DIGICON6 Asia Awards (India category) * Special Screening - TASI
* Anifest India 2019, Mumbai * Winner - Ann Awards 2019 at Mumbai, India
* Official Selection - Cartoon Club Award 2019, Italy
* Official Selection - Open World Animation Festival 2019, Pennsylvania
* Official Selection - 9th Pune Short Film Festival 2019, India
* Finalist - Visioni Corte International Short Film Festival 2019, Italy
* Winner - World Cinema Film Festival 2019, East London