Sultana's Reality by Afrah Shafiq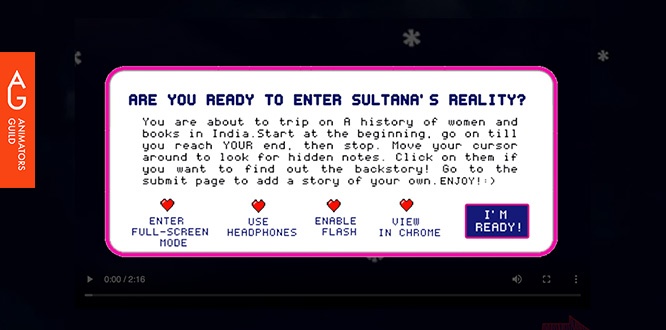 Adjusting our eyes to the darkness in the cavernous room replete with a grid of neon tape, we made our way to the giant screen, the centerpiece of the exhibit, flashing a blinking message playfully readying us before we dived in to this "reality". We emerged an hour later, all clicks and hidden texts exhausted, both amused and informed.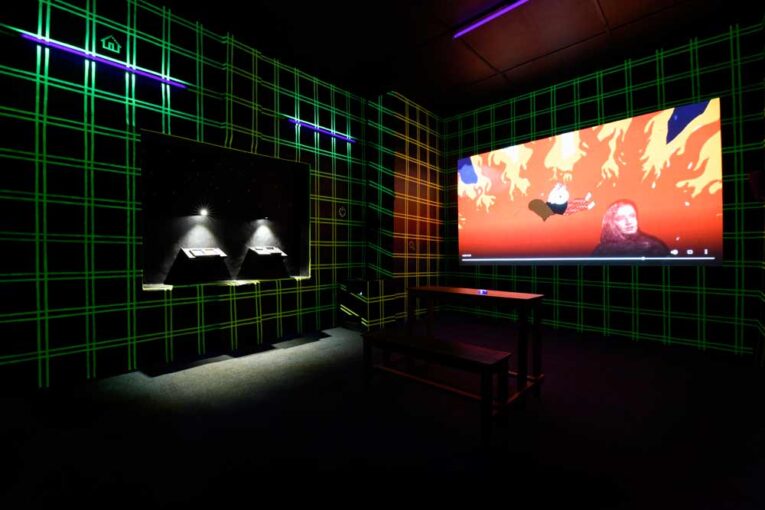 The (reluctant) artist* Afrah wears several hats - artist, teacher, researcher, designer, illustrator, producer - and wears them well. (We say reluctant because she recognizes the gravitas of the tag and shies from it having received no traditional training in art herself). The world of art "happened to her". Post college as she juggled various gigs, sometimes producer, sometimes graphic designer, sometimes an assistant director, she found Art to be the common ground which brought all her diverse interests and ideas together and offered a chance to play. For her, all these different avenues offer one a chance to "go outside of yourself and explore".
Growing up on books and video games, her influences from both worlds find their way into her work - this project in particular. It started out (in 2015) as a research project with the CSSSC (Centre for Studies in Social Sciences Calcutta) with the intent of examining the visual material and stories of women from the 19th century to the present, to create an account of women from the period.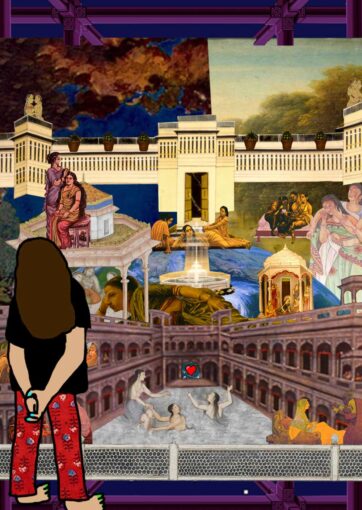 What began as a blind enquiry into this treasure trove of archival material slowly nudged her towards a form as she began to discover some recurring themes. A lot of the imagery depicted women with books- some engaged, some aloof; women looking out of windows, some with men towering over these women allegedly mansplaining. Books here began to take on a larger metaphor for Women & Education and Women & Choice. Where did the agency of these women lie? These stories and experiences lay outside the flattened view of history as provided by textbooks. This inspired her to start exploring the "image of the book" in these works.
If it's said that well-behaved women seldom make history,

why is it that our history textbooks rarely have women behaving 'badly'?

Are the readers forgetting certain kinds of books

or are the writers forgetting certain kinds of stories?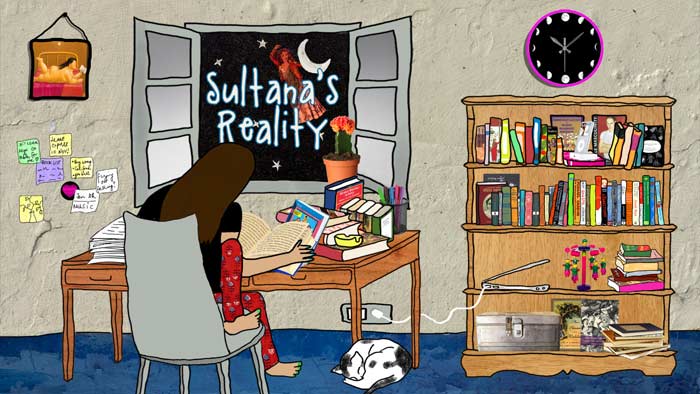 The archives were resplendent with Patuas (scroll paintings from West Bengal). These sparked the idea of the final form of the project as Afrah looked for an apt contemporary medium to situate these stories and histories. And thus was born "entersultanasreality".
Following an Alice in Wonderland style adventure the interactive multimedia installation brings to life accounts of different women – who would rather nap than read, who were stoned in the streets for wearing shoes and carrying umbrellas, who read forbidden texts in secret at night, who read and then challenged the very ideas they read… and those who went on to write books - telling their story in their own words. The books they wrote reveal a universe of women's lives as they were actually lived – outside the confines of bad and good behavior. The women in the books and the books in the women were full of messiness, intimacy, cynicism, humor, anger, dreams, beauty and love - and all of it together makes up their history, and this story.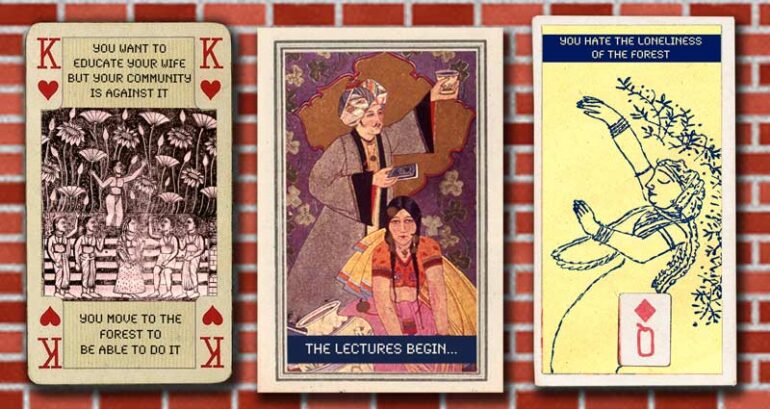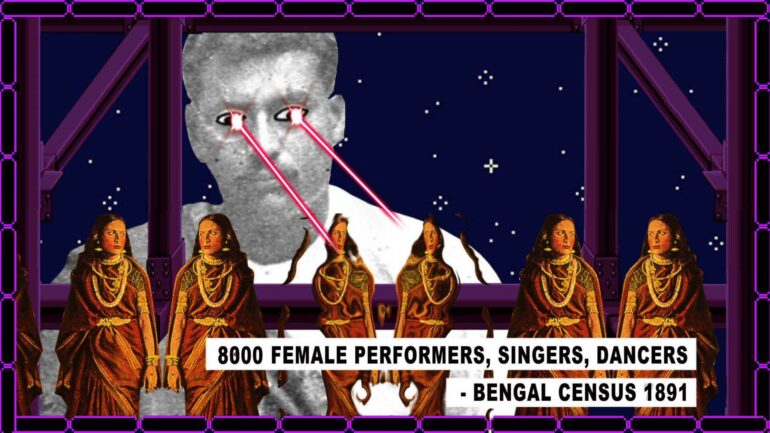 The project becomes a tool for examining and questioning history. Using gifs, comics, animated videos, graphics and all manners of digital art forms - it's an attempt to explore the multiplicities of women's history and image-making.
"Pairing the visual and textual histories reveal a plethora of hidden revolutionary thoughts that churned behind lack luster eyes. Can the image be re-imagined, re-interpreted, re-mixed, re-contextualized? "
The project was conceptualised, written, designed and animated by Afrah and a small team comprising of a coder, Prathamesh Pai, sound designerer and composers Arnold Misquitta and Kuber Sharma and compositor Hardik Kapadia all of whom she has partnered with frequently. While as a student she felt dissonance with her Audio -Visual course, it equipped her with technical prowess. She felt at ease within the world of programs and softwares and code - more tools for play! And it was this that came to her aid as she began to visualise the project as an interactive and immersive medium. She sees animation as "painting in motion", working comfortably with tech but with the aim to not alienate the hand.
When asked about the reactions to the exhibit she informs us that while she wasn't present through the 4 month course of the exhibit, the few visitor experiences she was privy to were quite enlightening. A lot of the older members of the audience couldn't engage well, confounded with the medium, but there were others (like us) who spent as much as an hour and half, finding all easter eggs! It was heartening to see young boys engage enthusiastically and express it to her. Since it's completion in 2017 the project has shown across festivals.
With a mission to "Contemperize History" Afrah is now engaged with a new research project - examining the Mary Apparition (forms of the Feminine divine) especially in the context of the colonisation. Murmuring Hail Marys we wish for her artistic success and look forward to this new project (pssst…it uses AI).