Learning Thatha's Secret with Sharanya Ramesh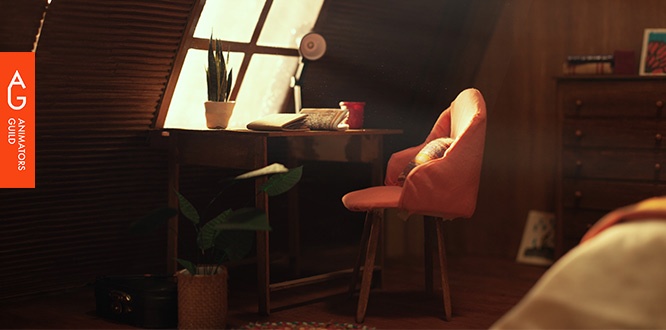 It's seldom that we see an Indie film in Stop-Motion come out of our country, so when we stumbled upon Sharanya's account (quite by accident) , we knew with absolute certainty that we had to cover her film! A few weeks of chasing mails and here we are, with her first interview post the online release of her film, Thatha's Secret.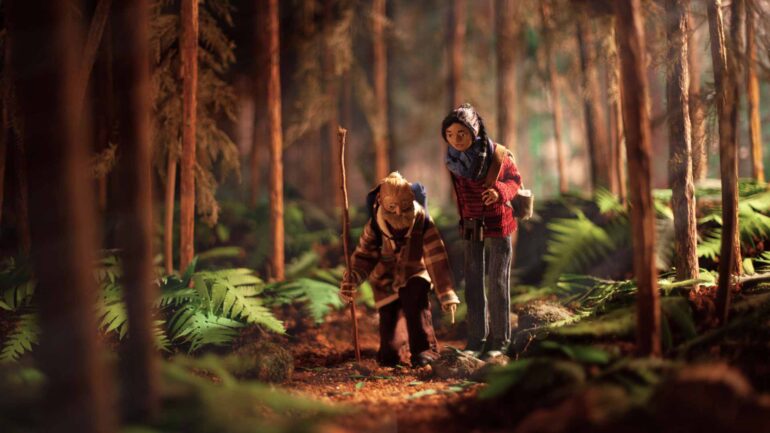 While Sharanya is no stranger to the world of Commercial films, having worked as an Assistant Director for 8 years in the Ad world in Bombay, this film is her first venture into independent film-making. Struck by the 8 year itch (yes, that too, is a thing) she decided to pack her bags and move across the globe (to New York) to pursue a course in the School of Visual Arts in Stop-Motion. Though she had experimented with stop-mo post her college, this course cemented her love for the medium. It was the perfect expression of everything she held dear - the ability to work hands-on and actually craft a film. Catalysed by her urge to find her independent voice, she finally set about creating the film a year after she was back.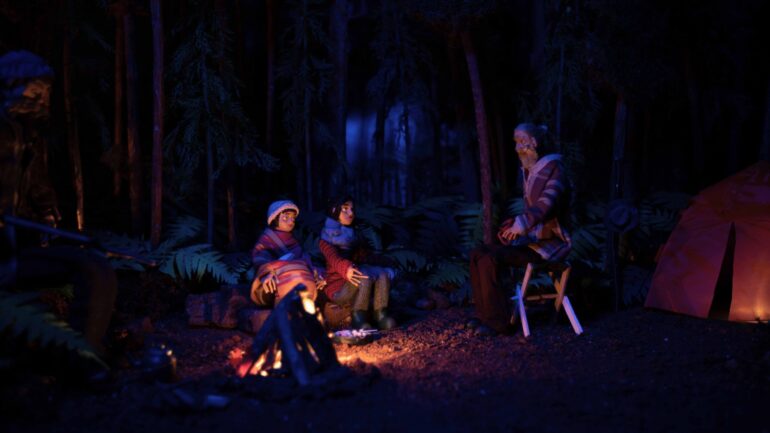 Thatha's Secret is dedicated to my grandparents because they sowed the seed of storytelling in me in my childhood, through bedtime stories.
It's not autobiographical, but inspired from my childhood and all the influences I've had throughout. Drawing from something personal made sense for my first film. The film is in Tamil (with English subtitles) because it just felt right to tell the story in the language that my grandparents told me all those bedtime stories.

The film has been made almost singlehandedly by Sharanya, the only other "crew" being her (super) mother. Once decided, she moved back to Bangalore from Bombay and set up a one-room studio at her home. She was almost singular in her attention to the project because she knew the (personal) stakes were high, specially given the challenges of the medium. Although she set a day plan in place, often, the process and progress was varied and organic. Days blurred into each other, her social life was non-existent, as she plugged on.

I found it really important to start my day early and just keep at it. A big part of most days involved more thinking than the actual doing. Every little plan/move/puppet/prop I made, had to be made with a lot of foresight.

Sharanya's film is truly home-made, not just in terms of the material production, but also financed in-house (pun-intended). The filmmaker tells us "When I first started making this film, I was making it just to see how far I'd come, how much I had learnt and how much more I had to learn. So raising funds wasn't something I had even thought of. I was clear that I would try to make this using as little as I can, money and materials. But, of course, any film costs something and I'm forever grateful to my parents for supporting me through it all. Most of the materials were found objects or things from the garden and the equipment was borrowed from friends. Having said that, I do intend to raise funds for my next film, whenever that may be."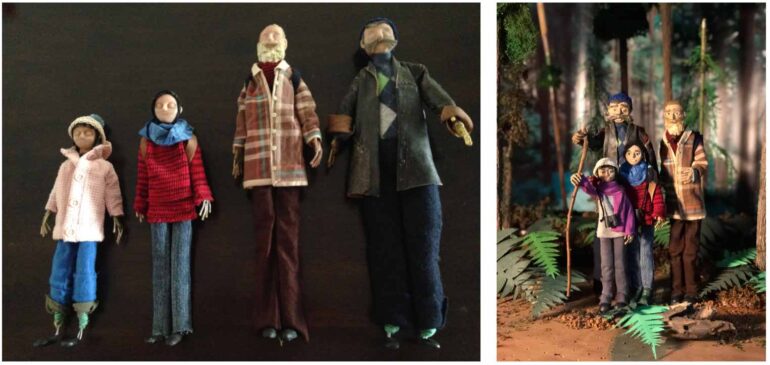 Not everything was smooth-sailing though, her biggest challenge was keeping to her self -imposed deadlines and staying enthused in the face of constant self-doubt. This mentally and physically strenuous journey took about two years, the first couple of months were more about wrestling doubt and then breaking through. As Sharanya says, this 8 min labour of love took 18 months of her life!
Just pushing myself to do this every day and keeping self doubt at bay, was the hardest part of making this film. But I enjoyed the process so much that the result didn't matter. I was learning something new everyday and that just kept me excited and going. And the fact that I have so much more to learn only makes me want to do this more !


She finds herself drawn to narratives that deal with themes of nostalgia, magic, surrealistic spaces, meta-content (stories within stories). Stories that tend to draw the audience in, giving them pause, to make their own meaning; stories that tend to be open-ended. That said, she also adds sheepishly, that as a consumer, she will lap up anything, sans judgement.
The whole film-making process was a bubble-like experience for her, chipping away at it alone in her studio, which almost isolated her from the world (of animation in India). She points at her lack of knowledge of "the scene" in India, something she is eagerly updating as she explores others' work(s). And it was in this regard that we were lauded for our (AG's) attempt to bring a fresh mix of new and established talent(s).
As a forum I love that it's so unbiased, featuring stalwarts of the industry to absolute starters like me. I'm looking forward to finding the works of so many Indian animators that are so far unseen.
Quick Takes with Sharanya
3 must see films - Persepolis, Spirited Away and Coraline.
3 artists that you would love to work with - Hayao Miyazaki, Spike Jonze, Bill Waterson, Wes Anderson…
Parting wisdom for other aspiring filmmakers - in what little I've done so far I would say, start from the basics and keep practicing. And also know that there is no finish line. You're going to keep learning and growing with every little thing you do.