Toon Club India: For young animators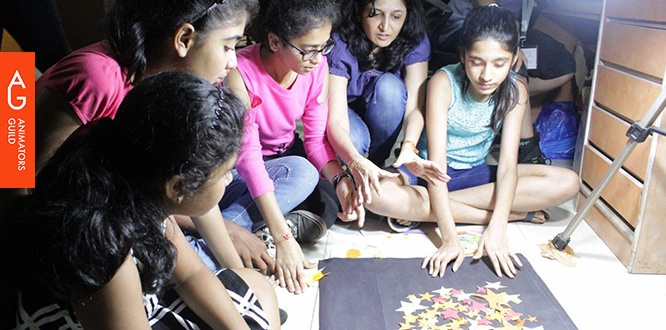 Remember when we were back in school, attending our favourite 'Art Class' - which was not only a part of all school curriculums, but there were also those neighbourhood art classes, where our parents sent us after-school to hone additional creativity? It has always been believed that Art as a subject is essential for the holistic development of children. Cut to almost thirty odd years later - and I came across something called Toon Club India - an organisation that is taking the conventional 'art class' concept several notches higher by teaching children the ART of animation and visual storytelling in India.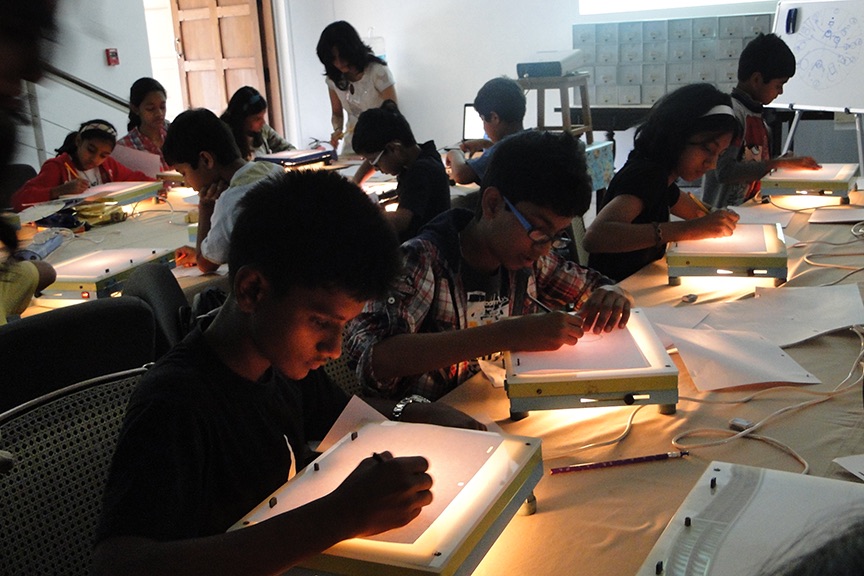 I was intrigued and impressed by the little clips of animation I spotted on their Instagram page and decided to reach out to the founder, Tehzeeb Khurana to find out more about her vision and find out how she came up with such a unique idea. When I heard that the Toon Club started back in 2003 and that it's now been 17 years she's been working with children of all ages and teaching them a gamut of different animation styles, it was even more clear to me that here was a concept that was here to stay - and something, perhaps, all parents of young children and schools should adopt!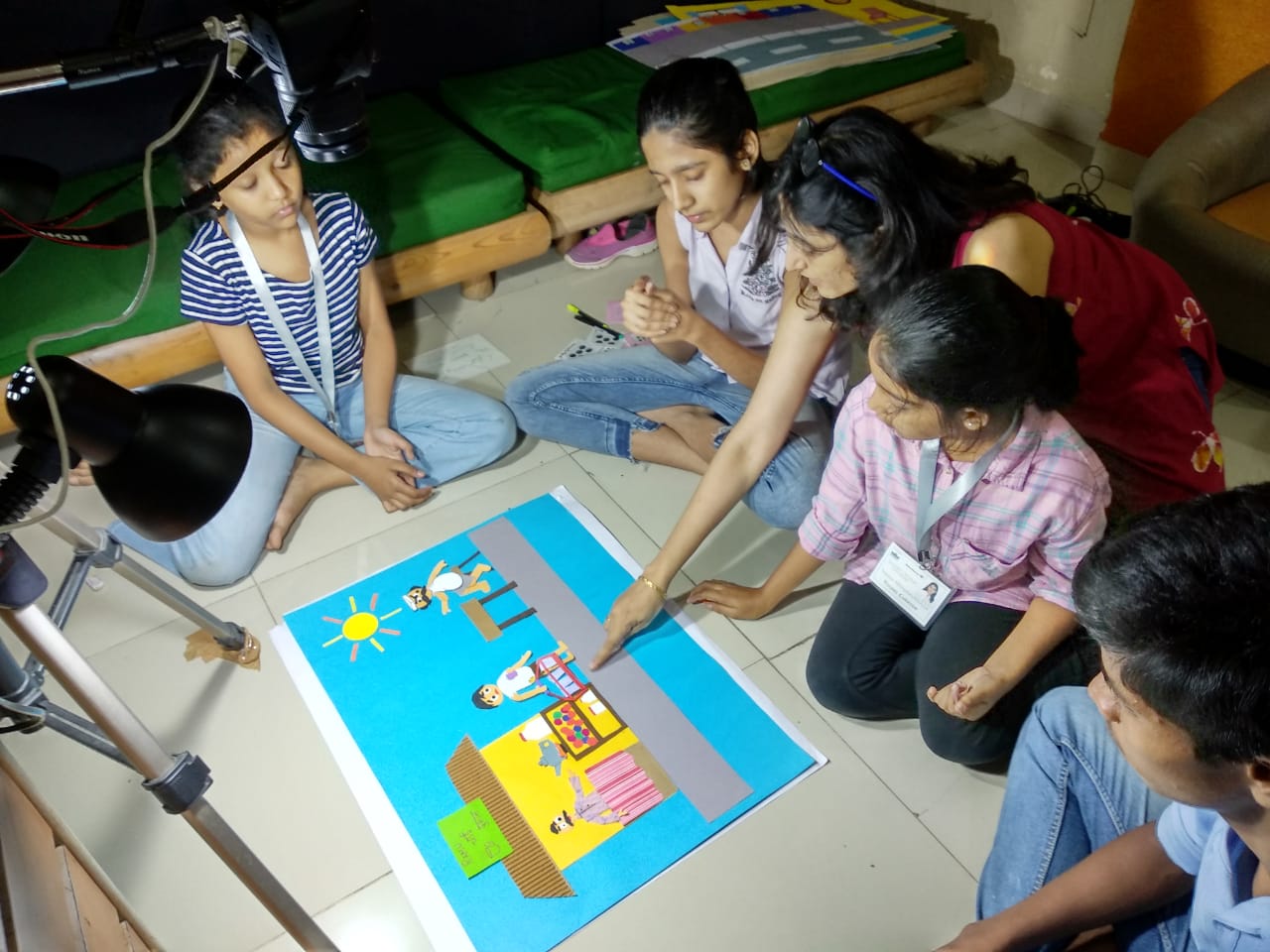 By teaching kids the art, history, principles and several techniques of animation, we give them a platform to tell their own stories. Kids consume a lot of animation films on TV and cinema and their minds absorb a lot of ideas and minute details that we (adults) miss out. Combine this with the wild imagination that kids have…. Voila! you have opened Pandora's box of crazy, out-of-the-box ideas and stories coming from the little champs…
"This germ of an idea came to me when my son was 5. He was a handful; a hyperactive kid full of excess energy….and I had to constantly try new innovative ways to keep his energies channelized. Luckily, he loved art (and does so till date). Hence, I introduced him to flip-books. He created some cute animations and understood the frame by frame concept without much effort," says Tehzeeb. That got her thinking there's merit in teaching animation as an art form to children after all! Her concept is further backed by research - specifically an article by Wendy Jackson Hall titled 'An Analysis of Comprehension of Animation Logic in Young Children' where Wendy breaks down in details what kids are capable of creating at each grade level.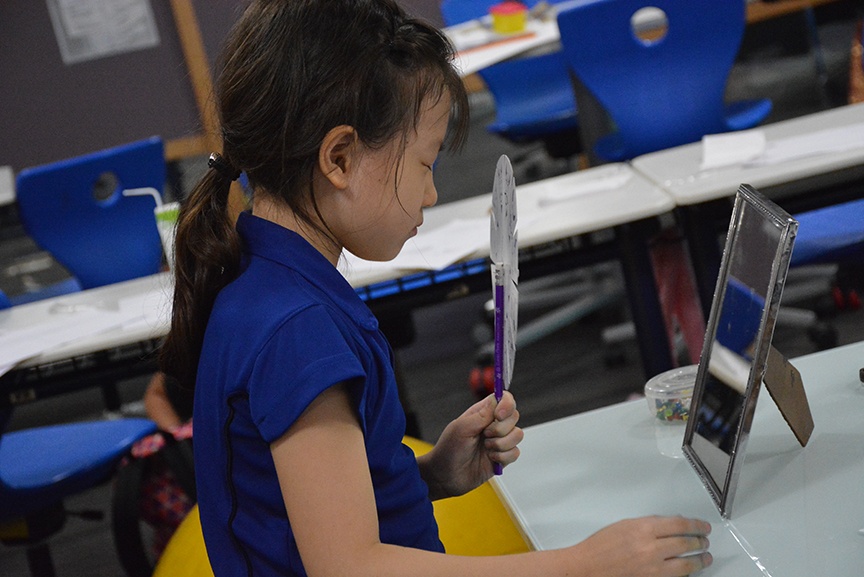 Before starting Toon Club India, Tehzeeb had a background in commercial arts from Rachna Sansad and she did a short cartooning course where she was introduced to the father of Indian animation, Mr. Ram Mohan. When he shared his work with her, Tehzeeb was fascinated and decided to learn more about Animation. Soon after, she joined Climb Media India Pvt Ltd. (headed by the late Bhimsain Khurana and Kireet Khurana) as an intern to learn more about the art form. That was back in 1996. In 2003 she decided to start Toon Club with the guidance and support of her husband (and mentor) Kireet Khurana.
"I worked out a curriculum for a fundamental program of 12 sessions. Once my first batch of kids completed these 12 sessions, they were hooked! They wanted more." explains Tehzeeb. "Thus, we designed the Saturday Program (in early 2004), which is divided in 3 month modules. This is a program I thoroughly enjoy as I learn and grow myself. I constantly redesign and reinvent the curriculum, as I try not to repeat a topic. I have kids who attend this for 3 to 5 years. They stay excited throughout, as they learn new things (history/principles/techniques) in every module."
Speaking of her curriculum, Tehzeeb doesn't hesitate to dabble in newer styles and techniques. Her kids have explored a whole range of techniques, from classical hand drawn, cut-outs, stop motion with beads, animation on phonotropes, blackboard animation and a lot more. What's more, each animation exploration is concept driven, with a larger thought (much like little animated shorts).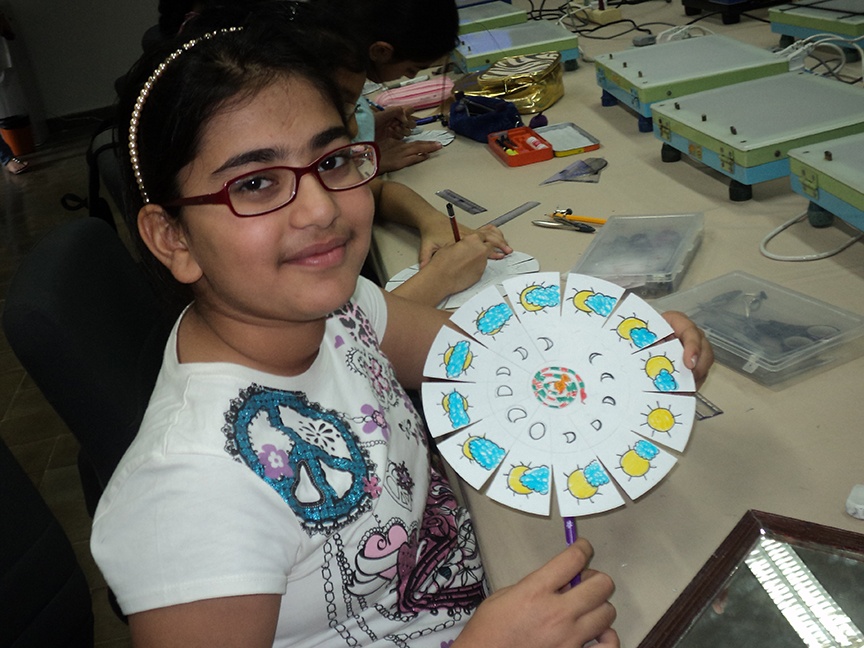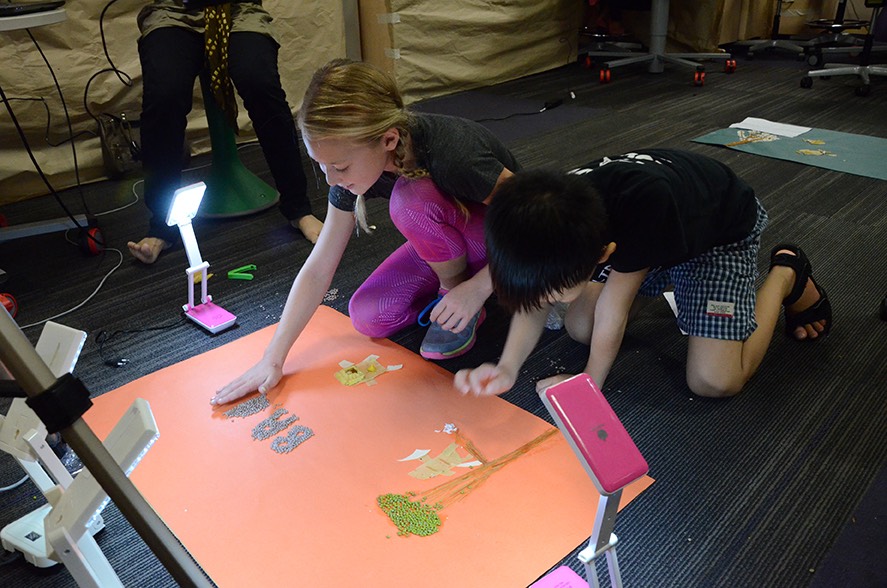 She teaches her students to storyboard, direct and animate their individual clips, these little 5-7 second sequences become part of a larger film (a group effort) complete with sound design: a compilation of all the sequences based on a theme or story line (often by recording voices of the children themselves). Even though they are children, there's no dearth of preparation done for each workshop. Tehzeeb explains to them through 'show and tell' the advantages and limitations of a particular technique - the do's and the don'ts. She supplements each class with knowledge about animation: principles, history and fun factoids.
The children have even learnt some more experimental styles of animation such as 'drawn-on-film animation' - also known as camera-less animation. It is an animation technique where footage is produced by creating the images directly on a film strip. Children created this animation film by drawing frame-by-frame on a register roll, emulating the "direct·on·film animation"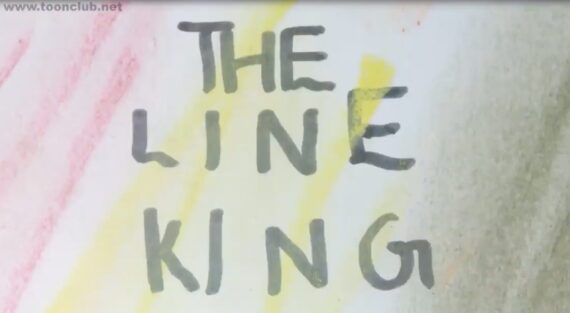 "If kids are animating for the very first time, a little bit of handholding is required for the first few frames of the film, just so they get the hang of what is required. Then they're on their own." explains Tehzeeb, when asked if working with kids is challenging. "When kids work on hand-drawn animation films, the poor little things get exhausted with all the drawing and colouring. So it takes a lot of effort to keep them motivated."
As a rule, I do not touch the child's drawings or artworks. I make rough thumbnail sketches (on a rough sheet) if required to explain concepts/principles of animation. The feedback is ALWAYS given as a suggestion. They have the freedom to take or discard the feedback as they are the Directors. This helps build their self-confidence. Most of my kids know exactly what they want, and very often choose to do just that.
The Toon Club's program has got pretty popular over the years. Along with Saturday classes and Summer Holiday classes (held in Bandra, Mumbai) they work with several IB schools and also does workshops with children as part of special events.
"In 2004, we got an opportunity to do an after-school activity at Ecole Mondiale, our first school. They loved the program and within a year, our animation program was part of the school curriculum compulsory for all students. Over the years, we've worked with many other prestigious schools: American School of Bombay, Ecole Francaise Internationale de Bombay (EFIB), Oberoi International School, Singapore International School etc. We also did workshops for organisations like Prince of Wales Museum (CSMVS), Salaam Bombay, Larsen & Toubro, Ernst & Young etc."
Phonotropes: You Spin Me Round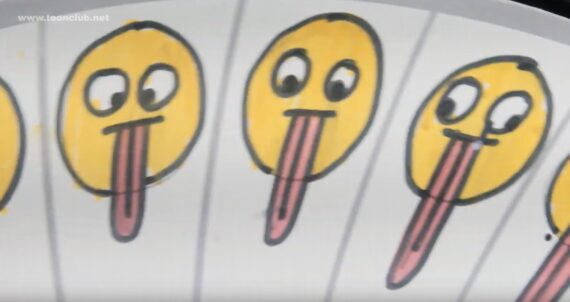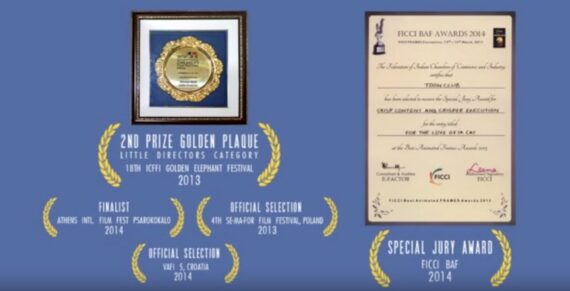 Toon Club India's creations have won them countless awards too. When you visit the Awards section on their website, you see about 28 awards listed, out of which 3 are industry recognitions. These are:
1. Special Jury recognition award 2007 (ASIFA-India)
2. ABAI- Make a Difference Award 2015 (ABAI Fest, India)
3. Honour for: Unique Contribution to Animation Industry 2016 (Orbit Live)
"One award that makes me extremely proud" admits Tehzeeb, "is the BLUE VAFI award for our film 'Children of the World', as this was presented to us by VAFI 4 Film Festival, Croatia, in association with UNICEF and Croatia Office for Children's Rights. Apart from the award, the film was included in the educational kit that goes to every child studying in a Croatian School."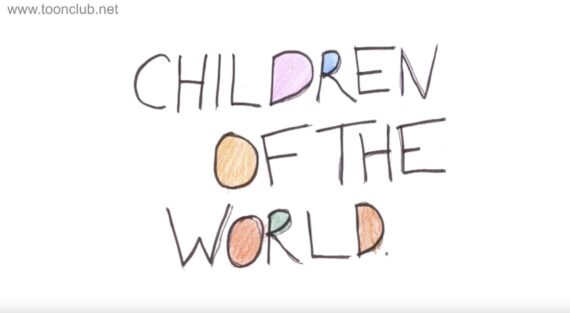 Talk about touching hearts indeed!
Toon Club India also works with different age groups. Their Fundamental Program is for 7 to 14 year-olds. Their Saturday Classes are for 8 to 14 year-olds. Whereas the school workshops can be adapted to different grades - from 7 years all the way to 18 years.
Tehzeeb, explains why introducing animation in school curriculum is so important.
"When we (animation industry) compare ourselves to the western world, we are lagging behind. That's largely because art hasn't been given its due importance in our education system. Our focus has been in STEM rather than STEAM. Catch them young, as they say. What our country needs to do is to integrate art in its curriculum. STEAM takes STEM to the next level. STEAM allows for wonder, critique, inquiry, and innovation."
And Animation as an Art Form actually is a mix of it all, as depicted below.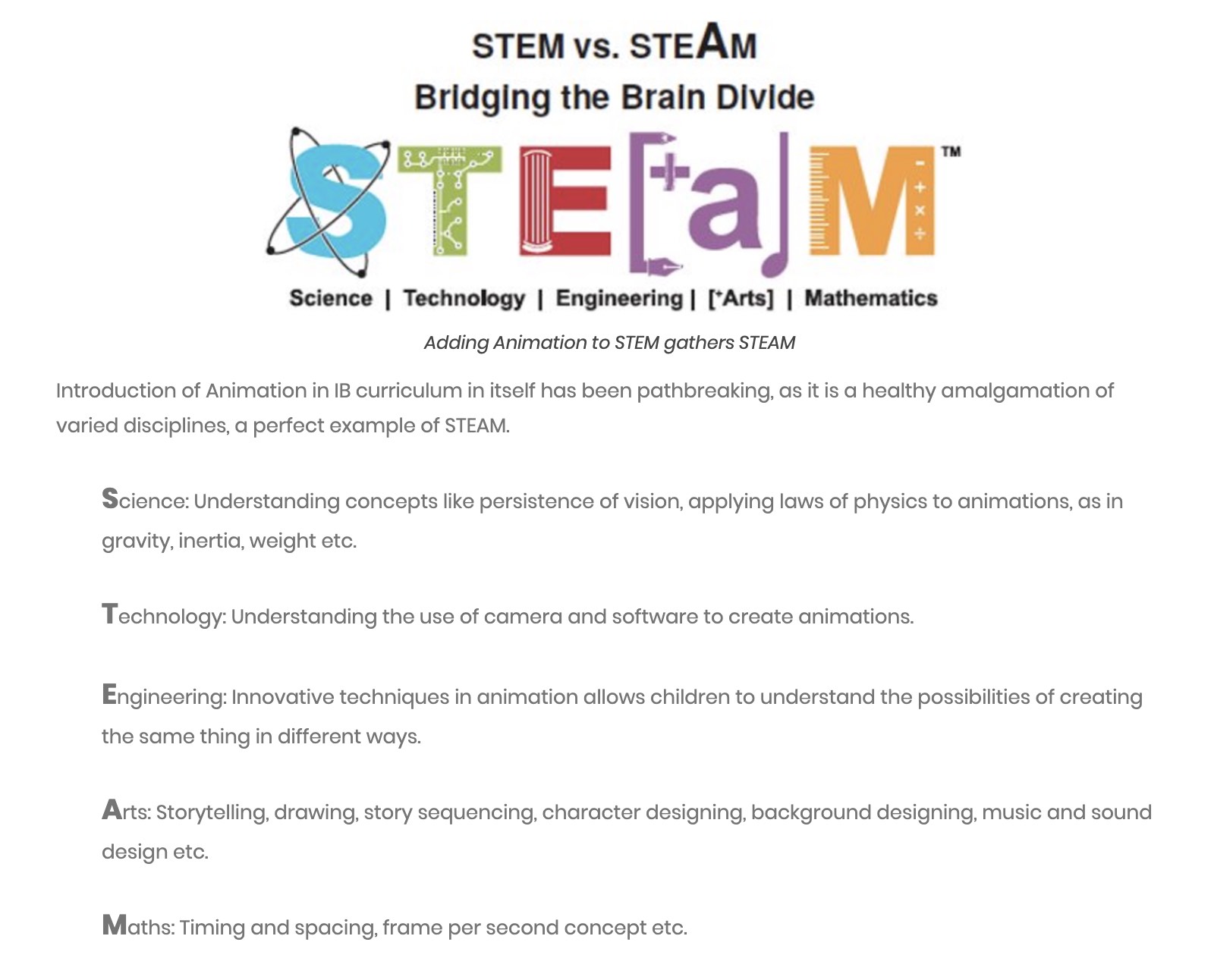 Toon Club India is not trying to teach animation as a vocational program at all. The intention behind their workshops and classes is exposing children to subjects like art, storytelling, physics & mathematics through the medium. Their first reaction when they see their drawings come alive: It's magic!
"If they eventually pursue animation, that'll be a bonus!" laughs Tehzeeb. "One student announced a couple of years ago that he is coming to this class till he is an adult. Recently, now that he's older, he politely asked me if he can do internship here once he outgrows the cut-off age!"
Finally, totally convinced that such a program needs more exposure across India, I asked what Tehzeeb has planned for Toon Club India, going ahead.
"Collaboration is the key to learn and grow. I revel in interacting with people who do similar work from across the world, exchange notes and techniques. I feel the need to travel and visit studios & festivals doing similar workshops around the world. Collaborating with animators from IDC and NID who take sessions at Toon Club once in a while really helps the growth as well and takes Toon Club to the next level in terms of its myriad styles."

Tehzeeb plans to build a team of artists/animators who are passionate teachers as well. Though she's been looking out for such individuals, she hasn't come across many who teach in the children's education space, so if you are that individual, please get in touch with Tehzeeb. The idea is to take Toon Club to other cities across India and make it a pan India movement - so spread the word.