Life of a freelancer with Saksham Arora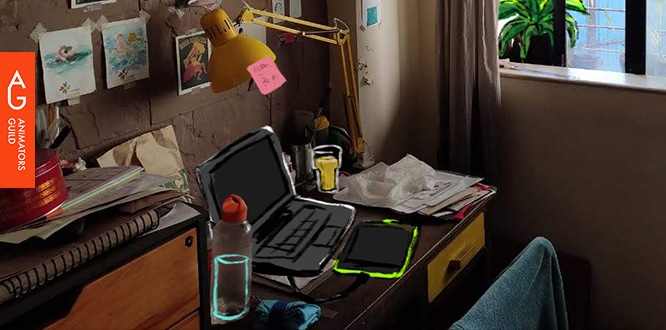 I have had the pleasure of interacting with Saksham during his days at NID. A keen eye for movement and a wicked sense of humour to boot. Below is about his journey as a young gun in the exciting world of freelance in India.
Tell us a bit about yourself? Your journey so far
I fell in love with comics as a kid. I would read Phantom, Tintin, Asterix, Garfield, Calvin and Hobbes and more. It evolved into a love for cartoons and animated films, but I never really considered them as a potential career path. I learned about the existence of design as a career when I was in my 10th grade. Being a crafty kid, it seemed like the perfect avenue to pursue. When I got into National Institute of Design in Ahmedabad, I was sure I would opt for the Product Design course once the foundation year ends. But that first year really changed my perspective about design and by the end of the year, I was lured by animation and ended up opting for the Animation Film Design course instead. During my time there, I kept experimenting with my sketchbooks and materials along with the traditional toolset we were taught to work with. At the time, I truly believed I had no storytelling skills and the only thing going for me was my intuition with animation. That was before I started making comics. I started drawing them out in my sketchbooks as a way of recording anecdotes, and sometimes general happenings of the day. Subsequently, a few of my friends and I got together to form a collective which is now called Shoebox Comix. Our comic zines were well received when we started selling copies at zinefests. After my graduation, I decided to move to Mumbai. As I worked on some really cool commercial projects (thank you clients!), I kept alive my personal interests in the form of comics, gifs, and illustrations, working under the moniker 'peelapyaaz'. I continue to find my audience on Instagram.
View this post on Instagram
One unassuming day in Ahmedabad, after my graduation project, I happened to run into Nikunj Patel (the force behind Mumbai based Studio Moebius). He mentioned his project: a series of music videos for Sandunes, and I asked him if I could join in. He prides himself as an advocate for the freelance life! So, he urged me to move to Mumbai and start working with him. When I moved, he supported me with a steady inflow of projects till I start finding my own footing. Before I knew it, people had inquired about the projects I had been on, and my name had spread (a little). Before I knew it, I started getting more work from other clients!
I just happened to be at the right place at the right time that helped pivot my automatic fall into the freelance world.
Tell us about your favourite commissioned work
My favourite commissioned work was actually a bunch of episodes from a series I worked on with Scoopwhoop called Anonymously Yours. They use animated characters to tell real stories recorded as interviews, to keep the original interviewees anonymous. They were humorous, light and didn't take themselves very seriously. "Anecdotes + funny animation? Yes please!"
ScoopWhoop: When Indian Fathers Screw Up | Anonymously Yours | Ep. 05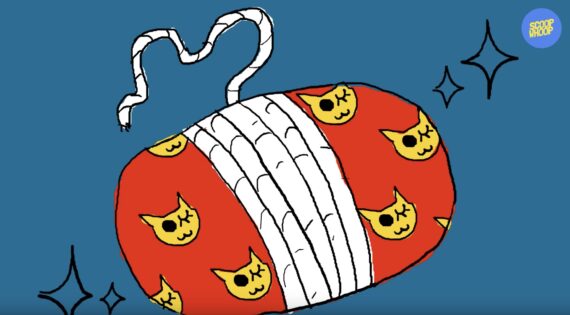 Tell us about your style?
I like to vary my style from project to project depending on what the content requires. Though when it comes to personal projects, I like to keep things simple and silly.
I don't believe drawing style really makes a big difference on the stories you want to tell. Artists with simplistic looking drawing styles manage to maintain a more serious tone (Tale of the Princess Kaguya, Isao Takahata), and artists with complex imagery are able to successfully make their subject light-hearted (Mind Game, Masaaki Yuasa).
However, I do have major influences that have helped mould my style as well as my perspective on the importance of style itself - Gilles Rouselle (aka Boulet), Anand Babu, Vaibhav Kumaresh, and Anthony Holde, to name a few. The list of influencers keeps increasing day by day.
Tell us about the good, the bad and the ugly of freelancing
Freelancing really gives you an opportunity to choose between projects you might receive. Unlike a job situation, it allows you to make decisions, of your own accord. It also lets you manage your own time without any restrictions and allows you to keep the workday flexible. You can work from anywhere, and take any amount of breaks: there's no stopping!
The down-side to it though is the fact that you have to be your own manager and advertiser, which drives away time that can be put into creating more art. In a positive light though, you gain entrepreneurial skills! So, yay!
Have you worked in an organisation before? What do you love about being a lone gun or mercenary for hire?
For my graduation project at NID, I worked for The Walt Disney Company from their office in Mumbai for six months. While I was there, I witnessed the world of the open office, and it couldn't have been further from my ideal world: it was loud, it was noisy, it was tricky, and it made me understand the meaning of workplace politics.
Prior to that, I had worked for two amazing months at Vaibhav studios as well, but I still prefer the independence the freelance life offers.
With being a 'lone gun for hire' it's never very difficult to shift the schedule around to make time for friends or family, or even events you want to attend.
View this post on Instagram
The biggest problem with freelancers is accountability and credibility with regards to time, quality and money. What are your thoughts on that?
The biggest issue that makes its way into a project is miscommunication. Being aware of what the client has in mind as well as making sure the client is aware of the time and effort required to create a specific piece of animation really helps ease the tensions.
I try to maintain a certain standard of quality, but the amount of work required differs with the treatments each project is assigned. This also dictates the remuneration and deadline accordingly. Choosing treatments as per budget helps keep everyone happy.
My timetable changes with the projects and the workspaces. Broadly, though, I tend to set small goals per day and achieve them throughout the day with some binge-watching, gaming, and mealtime sprinkled in between.
I do make it a point to keep Sundays off.
With regards to money, It's an ordeal to chase clients for payments while being polite at the same time. Usually, it works out. Though sometimes, you have to make the tough decision and stop working for them inconsiderate clients.
View this post on Instagram
Any advice for young freelancers out there?
Starting out with a mentor figure has definitely helped me, even though I wasn't aware of what I was stepping into at the time. So, my advice is basically the same: start out working with someone who can potentially be a mentor - someone you look up to and, you believe will not exploit you.
Sharing work and experiments on online platforms also helps in sparking conversations and, eventually, finding your own tribe.
Animator's Guild is a great new platform that can help provide an inside view of the Indian animation industry. It has the potential to paint a more accurate picture of our industry to a larger audience. I am hopeful of platforms like this making it to the common man.
In parting, I'd like to mention I like clean-shaven dogs, but cats do look good with a mustache.
Indian Designers: Mehr Chatterjee, Nikunj Patel, Sumit Anand, Priya Dali, Pigeon and co
Animation freelancers: Rajiv Eipe, Remus and Kiki, Maunoury Wandrille, Anand Babu, Ameen Shahid
Animation characters: Shinchan, God (Mindgame, Masaaki Yuasa), Bitzer (the dog from Shaun the Sheep)
Client excuses: "Please make it look exactly like the reference, but it shouldn't look copied.", "Coronavirus"
Styles of animation: Hand-drawn, stop-motion, rotoscope