Mehr Chatterjee & Improper.tv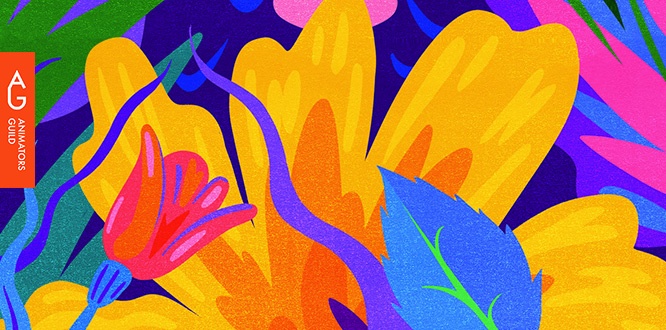 Mehr is a designer, animator and illustrator who graduated from the Rhode Island School of Design (RISD) with a BFA in Film/Animation/Video. She is the co-founder of Improper, a design & animation studio based in India. Her work has been featured in various film festivals including the Ottawa International Animation Festival and Melbourne International Animation Festival. In 2019, she was invited to be a part of Design X Design's 20 under 35 showcase. Always inquisitive, she loves to learn about new stuff and enjoys challenges. She also collects boxes within boxes and likes it when they fit.
Hi Mehr, can you tell us about yourself? Your professional journey so far and what do you like doing creatively?
I studied Film/Animation/Video at the Rhode Island School of Design (RISD) after which I freelanced in New York for a bit, with studios like Flashback, The Mill and Hornet Inc. After returning to India, I worked at MTV India.
My time at RISD, my freelance experience, as well as my time at MTV - all consisted of a lot of experimentation in terms of style and medium. My approach to design is different for every project that I take on. Be it illustration, stop motion, cel animation or 2D - I rarely enjoy doing the same thing twice.
Aditya and I met at RISD. He was working in advertising as an art director. After I left MTV - we started collaborating on a few projects for the advertising firm he was working at. There was a lot of friction and we hated working together. And we agreed that we should definitely not work together ever again.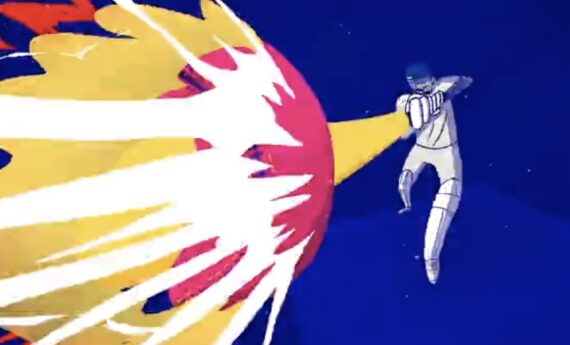 Tell us about Improper.tv; What's the story behind the name?
Improper is an animation and design studio that I run alongside Aditya. There was a lot of really clean design, and vector graphics going around India at the time - and we really wanted to create something that focused on the imperfect, handmade and left of centre. The name came from that idea. Improper was officially registered on April fool's.
A lot of people think we're called improper.tv, and it's great 'cause that's our website, as well as Instagram handle – and it makes it that much easier to find our work online!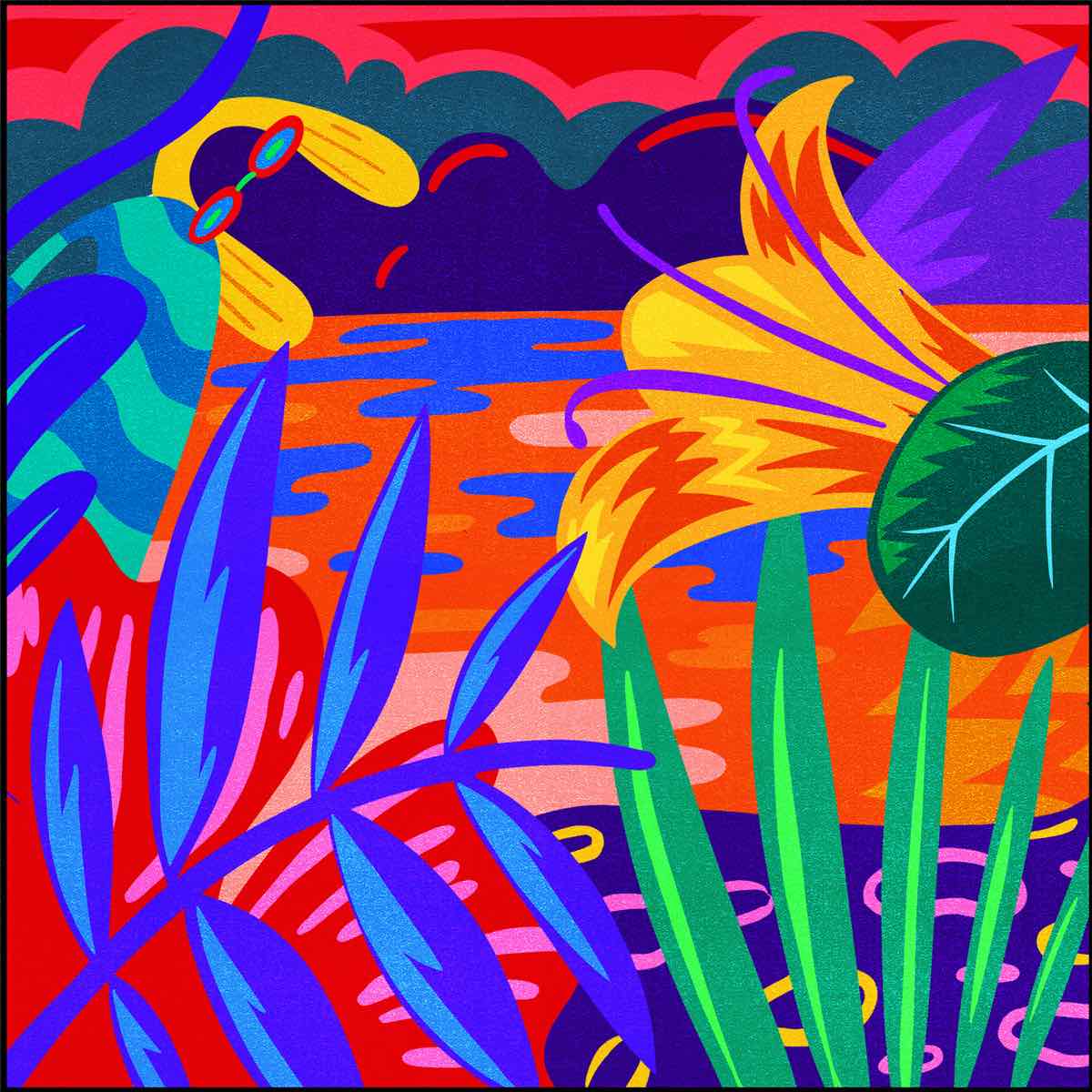 What does your normal work day look like?
We usually get to work around 11 am. We'll discuss deliverables and deadlines either first thing in the morning, or right before we end the day.
That way we always know what the day looks like before we start it, and can coordinate with each other and anyone else we're working with. The rest of the day is kind of flexible - and just depends on what we're working on at the time. We work till around 8-9. Most days I take a break in the middle where I go work out, and lately Aditya is trying to get an hour of reading in.
We don't really have clear cut roles, and we both do a bit of everything. But Aditya's expertise is illustration and graphic design and mine is animation. Apart from the usual design softwares - we use Trello to keep track of our projects, and Quickbooks to keep track of our finances.
Your favourite tool for illustrating and animating?
Procreate paired with the iPad Pro and Apple Pencil is probably the most fun new tool around! It's amazing how flexible and capable the app is - and we've done some of our most challenging frame by frame work on it.
On your Instagram, we could find many projects done for various music festivals, gigs for artists, posters, etc. How influenced are you by music? Can you tell us more about some of these projects?
Musicians are open to try new things and generally push the stranger and more bizarre stuff we want to do out into the world. Brands can be more conservative with their approach. The art and music scenes in India are young, vibrant and overlap often. Both are excited by the prospect of trying new things. For example Komorebi got in touch, and we made a visual accompaniment to her new song 'Rebirth'. We said we wanted to try motion/ facial capture and that we had never done anything of the sort before and had no clue if it was going to work - and she said yeah sure, let's figure it out!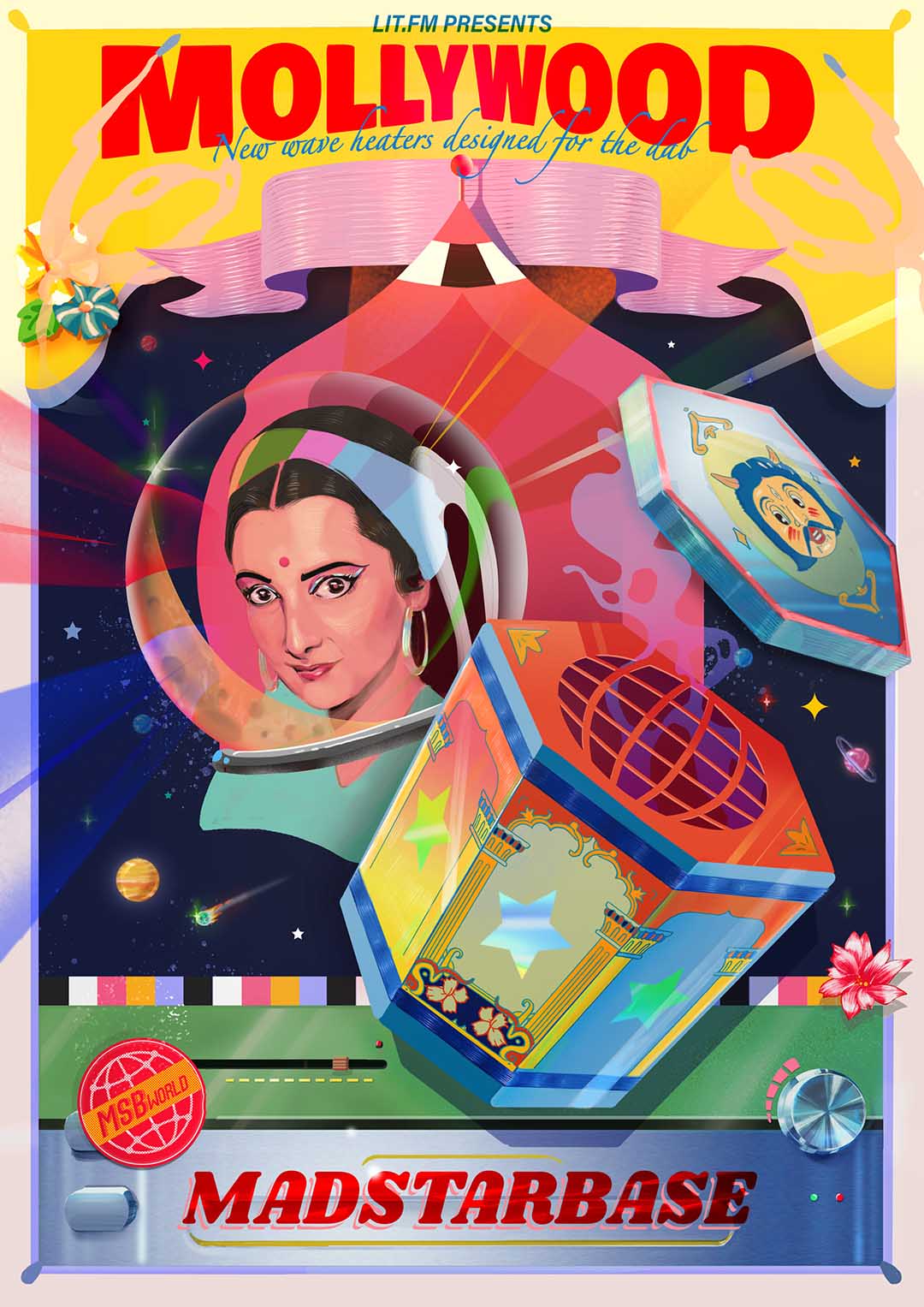 For Goa Sunplash - we made a reggae tortoise with a fanny pack. And for MadStarBase we put a vintage Bollywood Aunty-ji in space. Can't wait for brands to approach us to do this kind of stuff!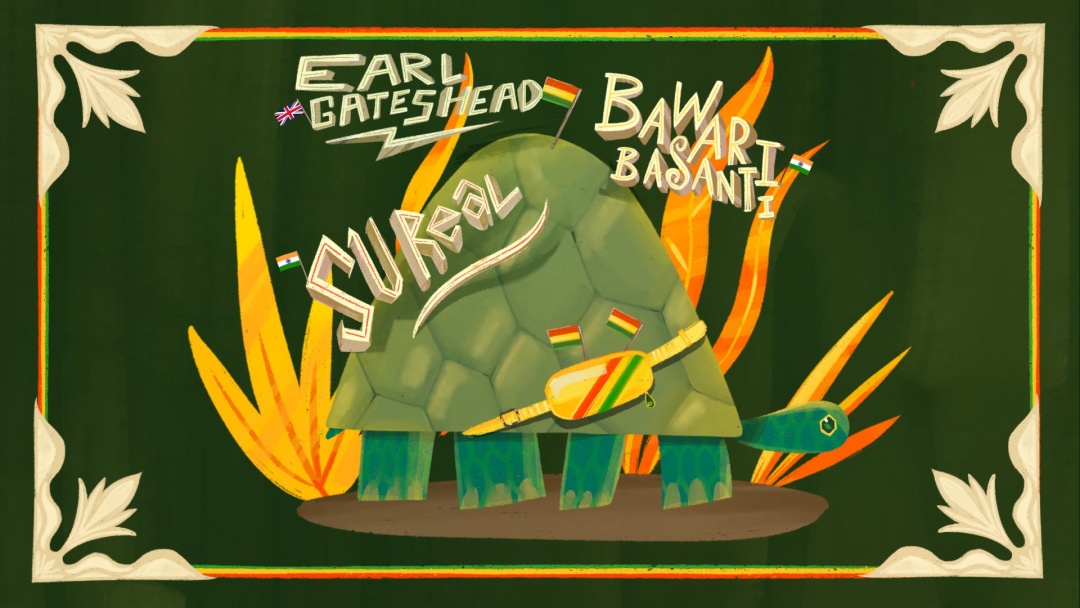 Any favourite musician or band (Indian / international) that you would love to work with?
How did the project for the opener video of "Family Tandoncies" come about? What was the experience like for working on a Netflix show?
Tangram Collective approached us to work on the opener for Family Tandoncies. The starting point for the intro sequence to Amit Tandon's 'Family Tandoncies' was the same as the starting point for many of his jokes on the Netflix special - Growing up, and growing old in Delhi. We started with old photographs of him, which were supplemented by vintage knick knacks sourced and photographed by the folks at Tangram. Fun fact - the 'sarson ke khet' in the sequence is taken from a childhood photo of me attempting to recreate DDLJ with a friend.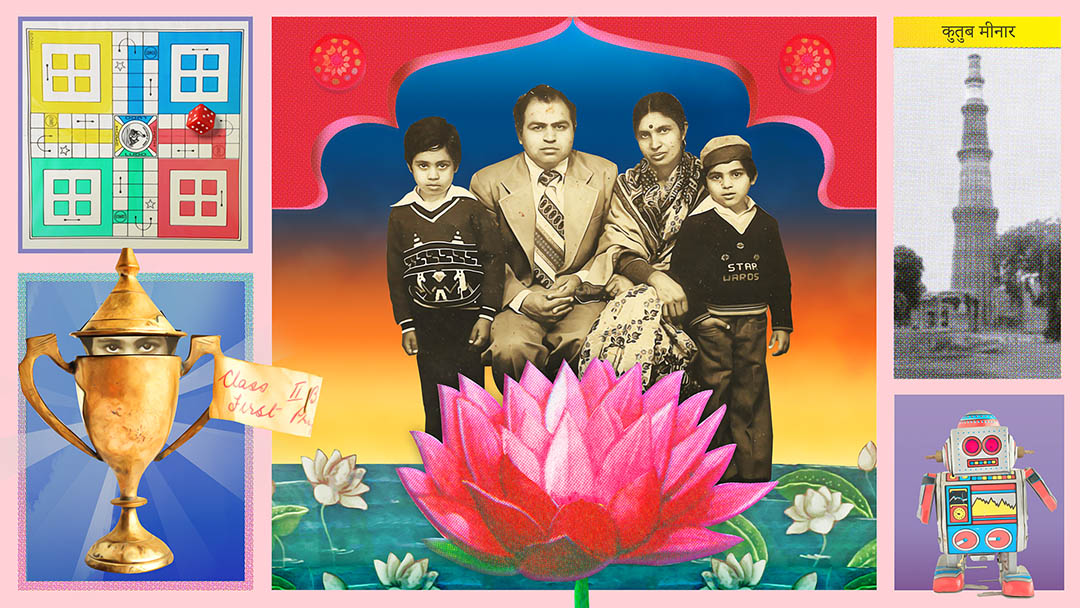 Can you talk about the 'Propah lady' campaign video done for Puma india? What has this project meant to you?
Reema Maya, the director of Propah lady, had a very clear vision in mind when she approached us for the graphics. We went to Bombay, sat together in the studio and made it happen in a very tight timeline. Reema's process is very collaborative and it was we were constantly trying things out and bouncing ideas off of each other and with every other person in the room. What was really cool about working on this project is that it has a very distinct, irreverent tone that says – women are here, we're not proper, and stop trying to define us! We worked with Reema to build that bold tone into the graphics as well. When a big brand like Puma endorses an idea like this, it definitely sparks conversation and creates space for women to exist as themselves.
Are there any current or upcoming projects that you wish to talk about?
We recently finished doing a couple of short promos for a major sports team that we're really really excited to put out! We also worked on concept art and ideation for a truly bizarre and wondrous game last year that we can't wait to play.
What excites you outside of design and animation?
I do enjoy collecting boxes! I have a collection of really cute boxes. Apart from this, I've also recently attempted to venture into gardening. Most of the plants seem to be dying, so maybe I should stick to design.
Who are your favourite designers, both from India and outside? Any artists that inspire you?
There's been some great stuff happening in the Indian animation scene with a lot of studios popping up with distinct and wonderful voices.
Shoutout to a few women animators making really cool things in India right now - Esha Agarwal, Arushi Kathuria, and Deepti Sharma.
Some young studios in India with distinctive voices - Studio Moebius, Ghost, Plankton Collective, Post Office. I follow most of the commercial studios I like on social media – some of these include The Mill, Hornet Inc, Buck and Studio Muti. I also enjoy the work of many international independent animators, including Joanna Quinn, Peter Millard, Julia Potts, Chris Rutledge (tokyomegaplex) , Prashast Thapan (Pariah Interactive), Ryan Ines, and so on.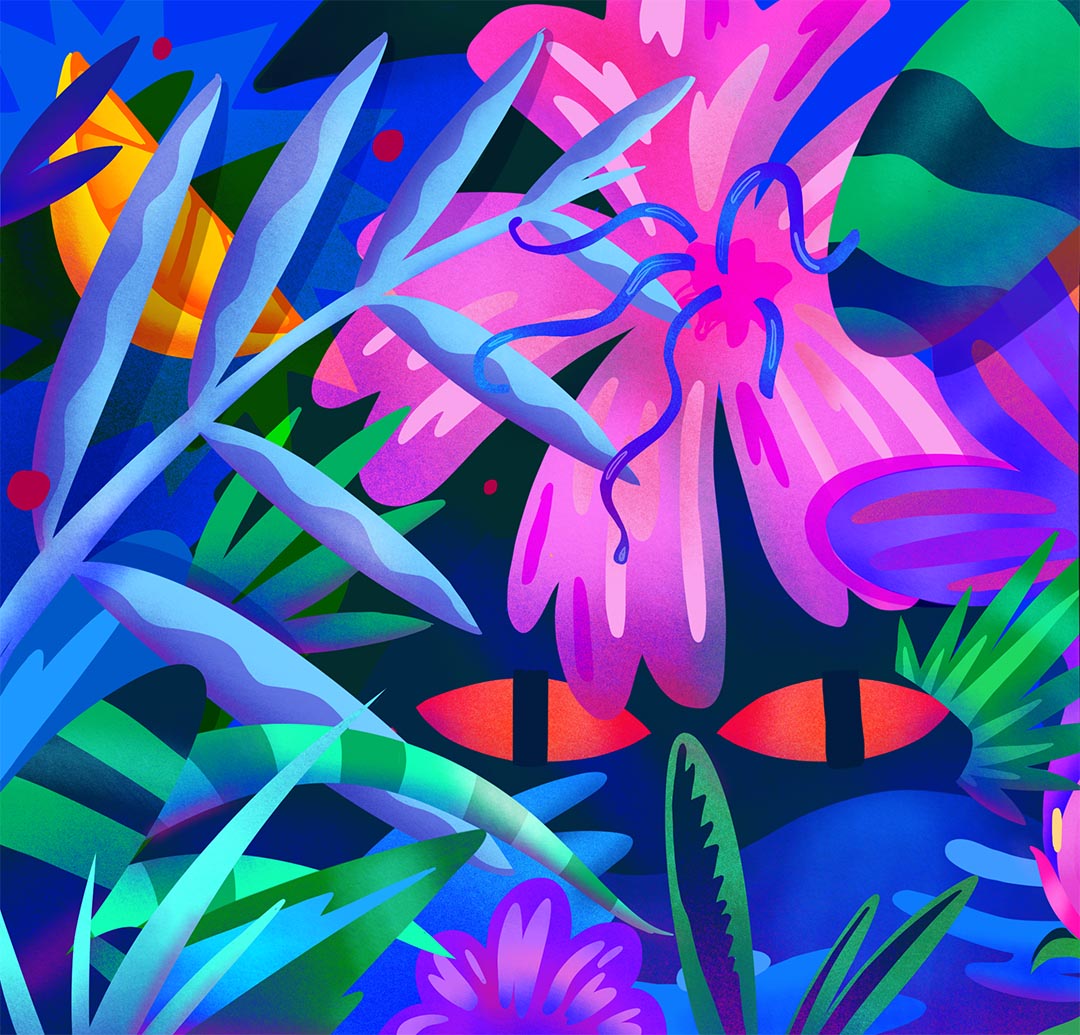 What excites you about the design industry in India? Any thoughts on it?
What excites me is there seems to be a lot of mutual respect amongst the younger crowd for one another. You'll find that a lot of studios pass on projects to one another, talk to each other about process, and share each other's work on social media.
Together we are all doing the work of convincing clients that better design and animation can have a direct positive impact on their sales. And that animation can be leveraged successfully by brands in a landscape that is dominated by live action.
Most importantly – designers and animators, along with all kinds of creative people, are and will be one of India's biggest assets against hate and fascism. I'm glad to have the support of this community.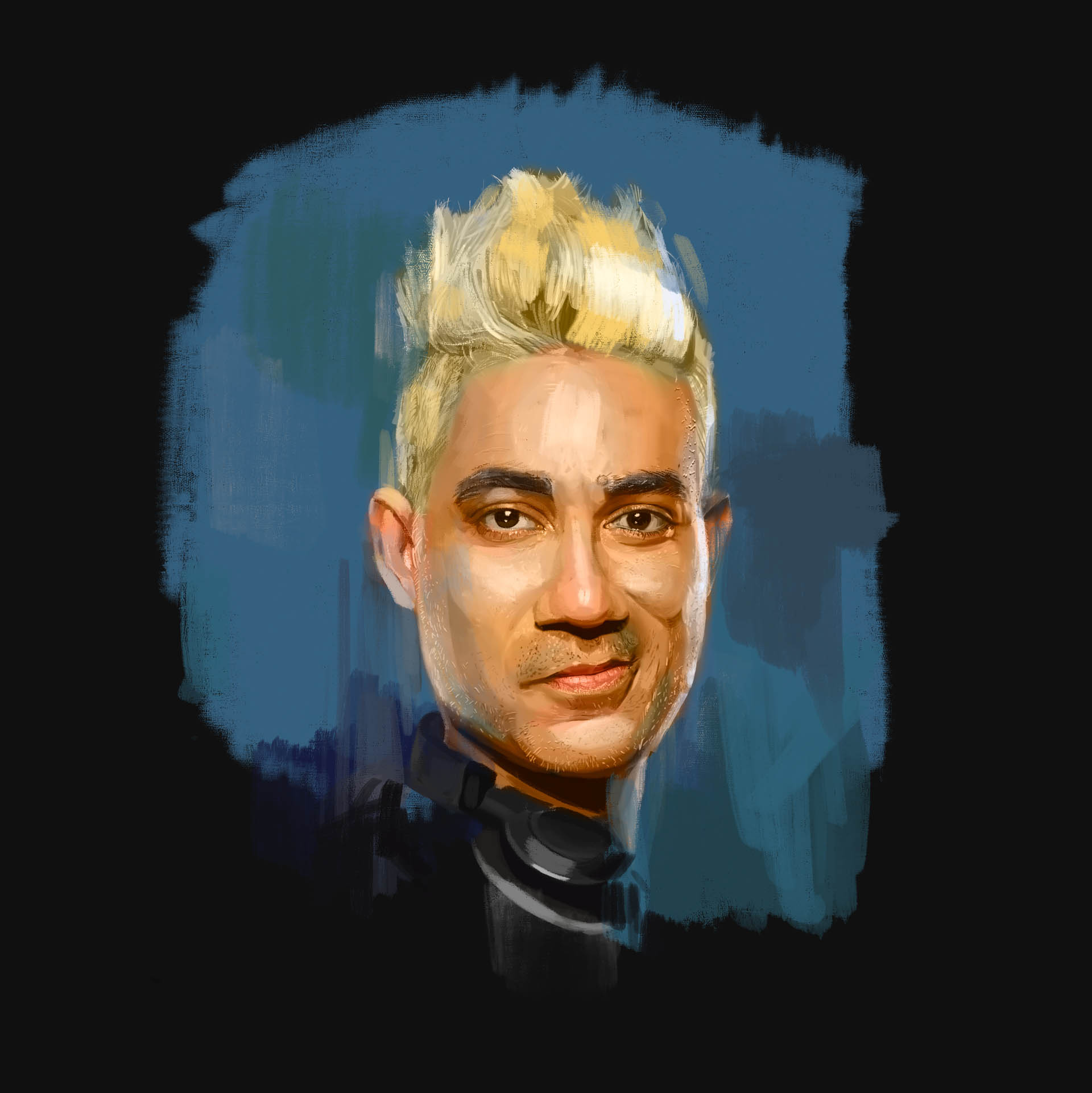 Any advice for those entering the design industry?
Every creative person is different - their work, their situation, and what they want out of their creativity are different. Don't give in to the temptation to judge yourself against the merits of other people.
We wish Mehr and Aditya all the best for the future. Website & Urls: