Royal Madness – Mriganka Bhuyan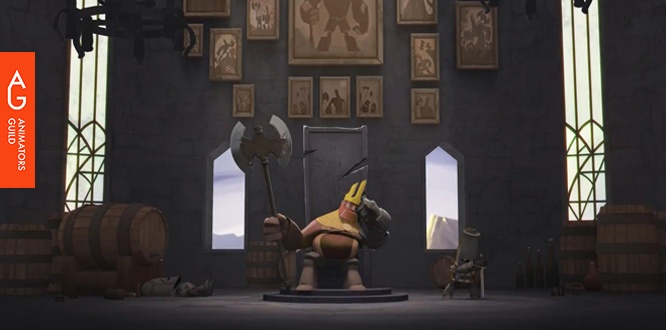 Mriganka Bhuyan is a recent graduate from Gobelins L'ecole de L'image. He has just released his group graduation film Royal Madness. An endearing tale about family... and so much more.
Tell us a bit about yourself?
I am Mriganka Bhuyan, an aspiring storyboard artist and an illustrator, currently residing in Paris. My hometown is in Duliajan, Assam where I finished my schooling. I moved to pursue my dream to study animation in MIT Institute of Design, Pune in 2012. We were only six students in my batch, we became very close friends and made some interesting stuff together like films, set design etc. In 2017, I graduated from MIT and applied to Gobelins L'ecole de L'image for master's degree. My entire two years of education and staying in Paris was covered fully with scholarship that I was granted by the embassy of France in India. I made long- lasting friendship with great young artists and mentors in Gobelins who all are from different parts of the world. I got my master degree in 2019 and currently I am working on a project and doing freelance.
What was the scope of the assignment?
Like every year in Gobelins, the final year students make a short animated film. We all had to create several teams and each team had to have minimum four students. I approached to the classmates who shared similar vision and beliefs as an artist. Choosing the right team members was crucial because we had to make the film together for one whole year. I was very fortunate to have a wonderful team of six classmates. They all are from different parts such as South Korea, China, United States and France. The school didn't give us any restrictions to pick a theme but the project had to be done either in digital 2d or 3d medium. Each students were provided with a workstation and a cintiq with limited number of licensed softwares.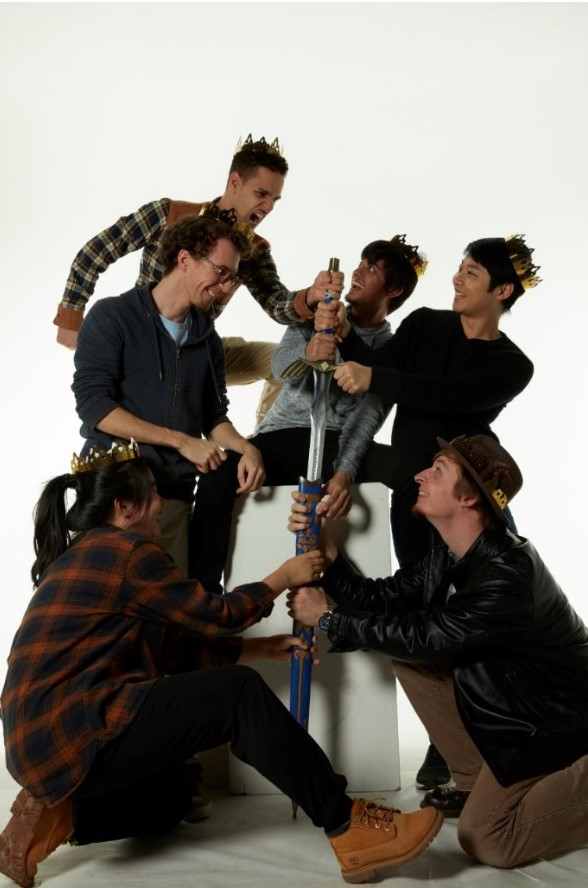 Why did you choose this style?
We were comfortable with 3d and technically our team was efficient. Any films are challenging to create but we wanted to make a film which was ambitious and which gave a feature film like experience to the viewers. Our inspiration for visual treatment were from the movie Klaus, the opening intro of Kung fu Panda, Brigada comic and Limousine- La Gaviota, a short film by Fortiche production. We were motivated to experiment with the cutting edge software and technologies provided by the school. Before even we discuss about the story, one of our teammate did some pre concept sketches during the holidays. So his concepts gave us several rough ideas and we agreed to write a light hearted family story. Though we were sure about making a 3d film, we wanted the look and feel of the film to be like paintings.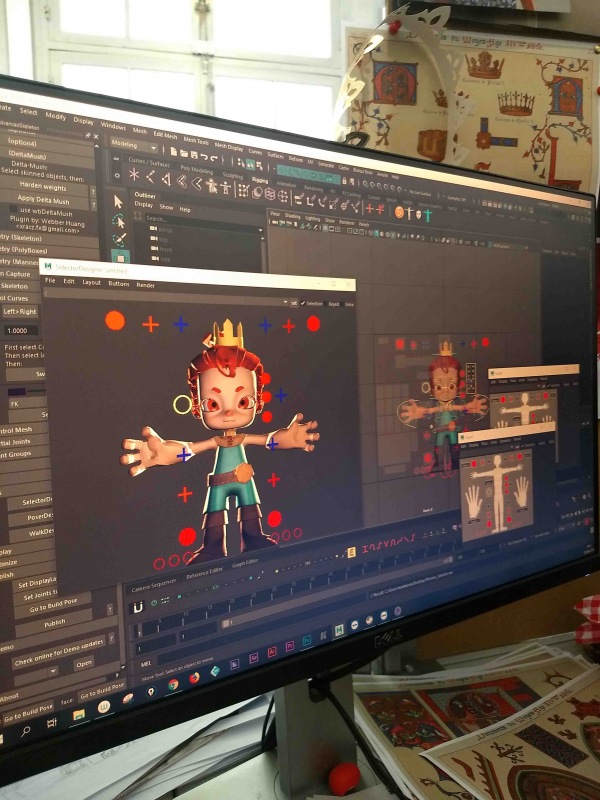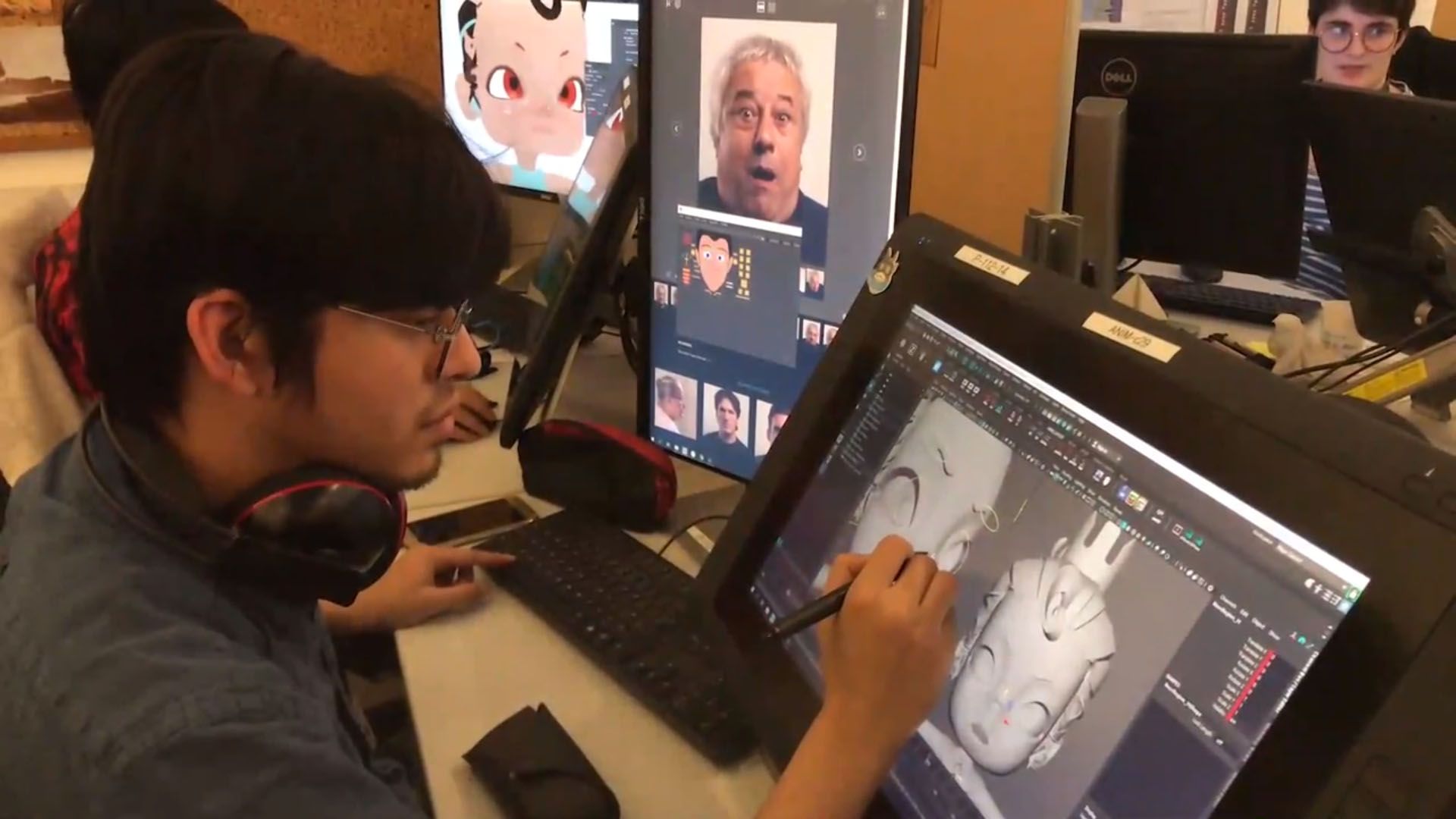 How did you go about the process? What was the mentor's role and involvement in guiding you?
We had several mentors at different stage. Gobelins hire industry professionals who work in local studios in Paris or the school hire foreign professionals from Europe or USA. Each mentors played their own expertise. We had teachers for scriptwriting, storyartists, 3d animators, riggers, modellers, compositors and so on. There were strict deadlines given by the school and these deadlines were very important to meet on time. We went to the city Nantes for research work and visited "Machine of the Isle of Nantes". It's an amusement park of animal animatronics. We studied the complexity of the movement of the creatures and applied in rigging the 3d monster later.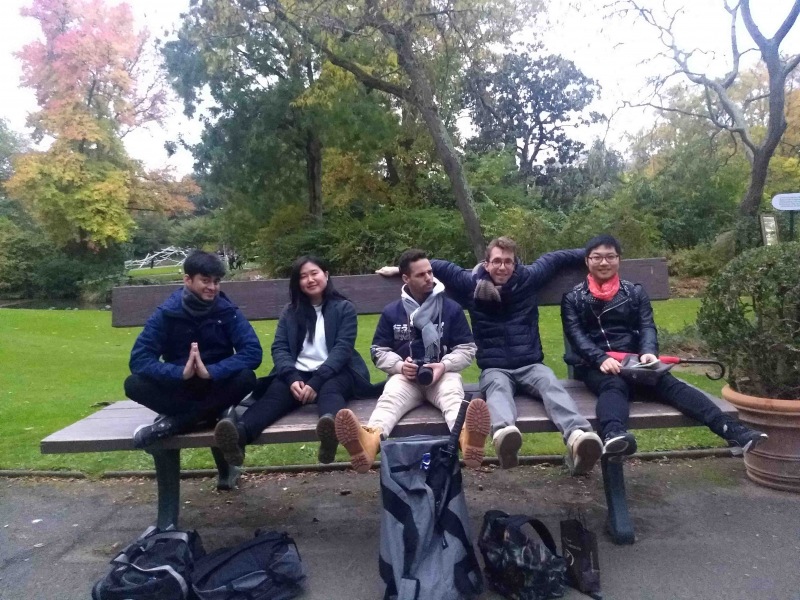 So starting from script, storyboard, graphic bible and character design we had roughly four months to finish them. Then the production phase from blocking, animation to painting backgrounds and textures were to be accomplished in the remaining five months. The post production was happening simultaneously for the last two months. It was very intense and we were exhausted. We had two lovely production manager who were very supportive and eased our pressure in managing the timeline. The mentors gave us constant feedback and even if there were not around the school, we were always in touch with them via emails. Any problems we encountered, the right mentor would solve the problem. No wonder why Gobelins is a great school to learn animation.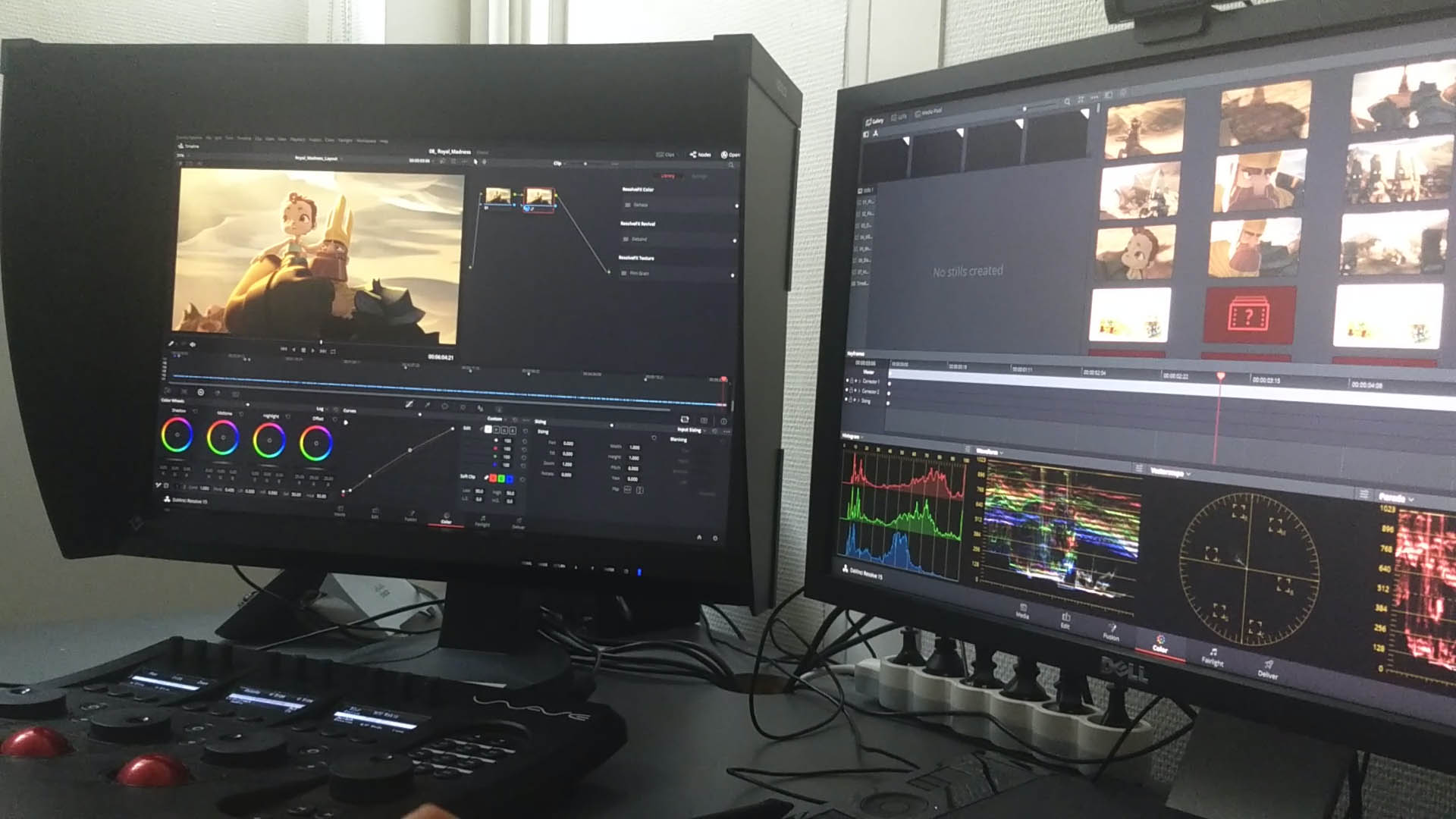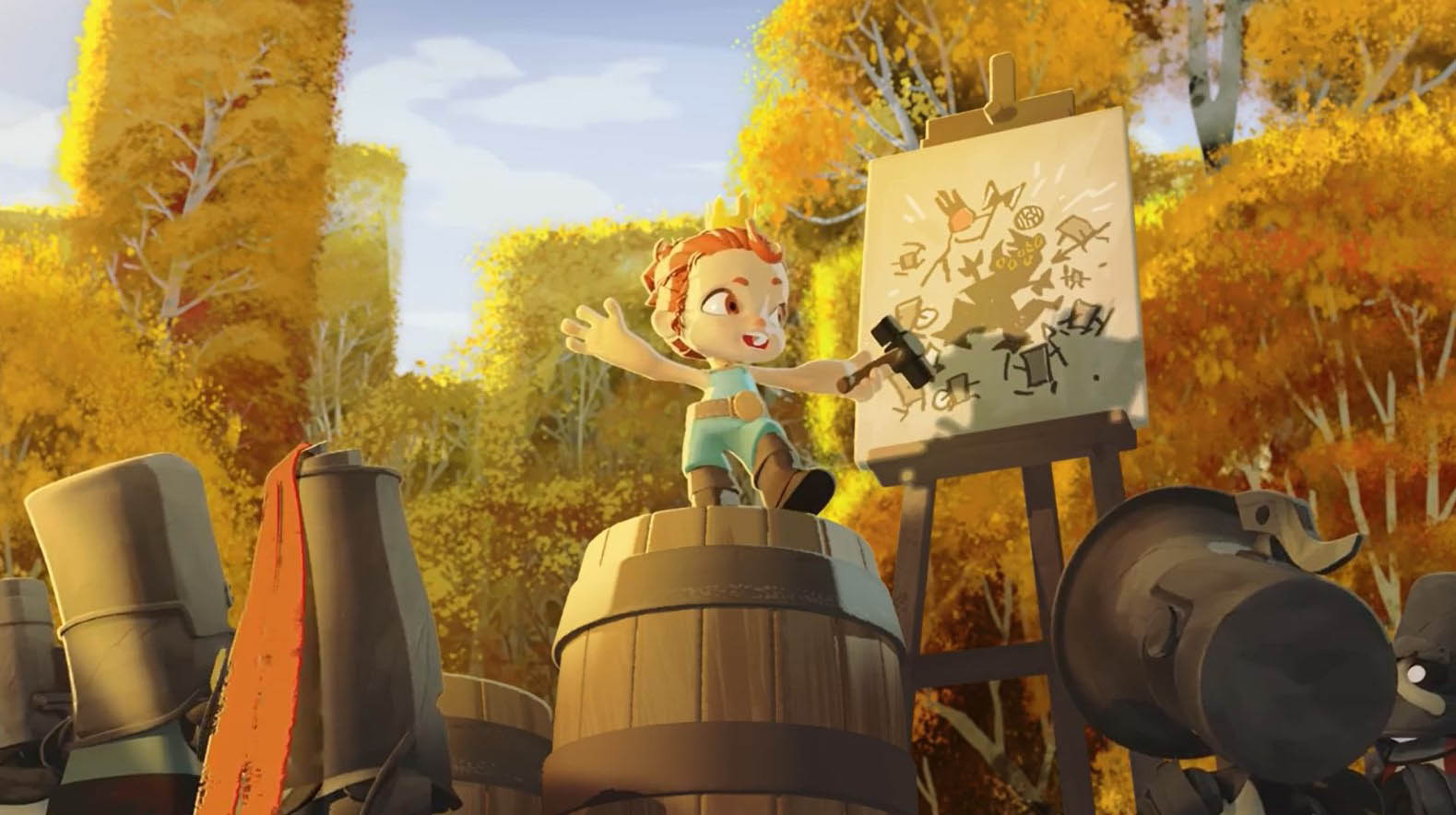 Tell us more about the experience of making the film?
We were six directors for one film. From story to script writing, we worked together. We had no dialogues except the intro part. So the script was narratively written with visual elements and gags. I mostly did the storyboard and animatic in the pre-production stage. Later in the production, I did some 3d animation shots and 2d effects animation. We collectively did certain shots where we had to light the scenes and render the shots.
During the storyboard process, I learnt a lot about comedy and timing.
Animation was tough. Not because we did not know how to animate but we had less people in our team to do more than hundred shots. But we manage to find a junior student and an alumni to help us in the production. They were amazing and helped us to finish the film.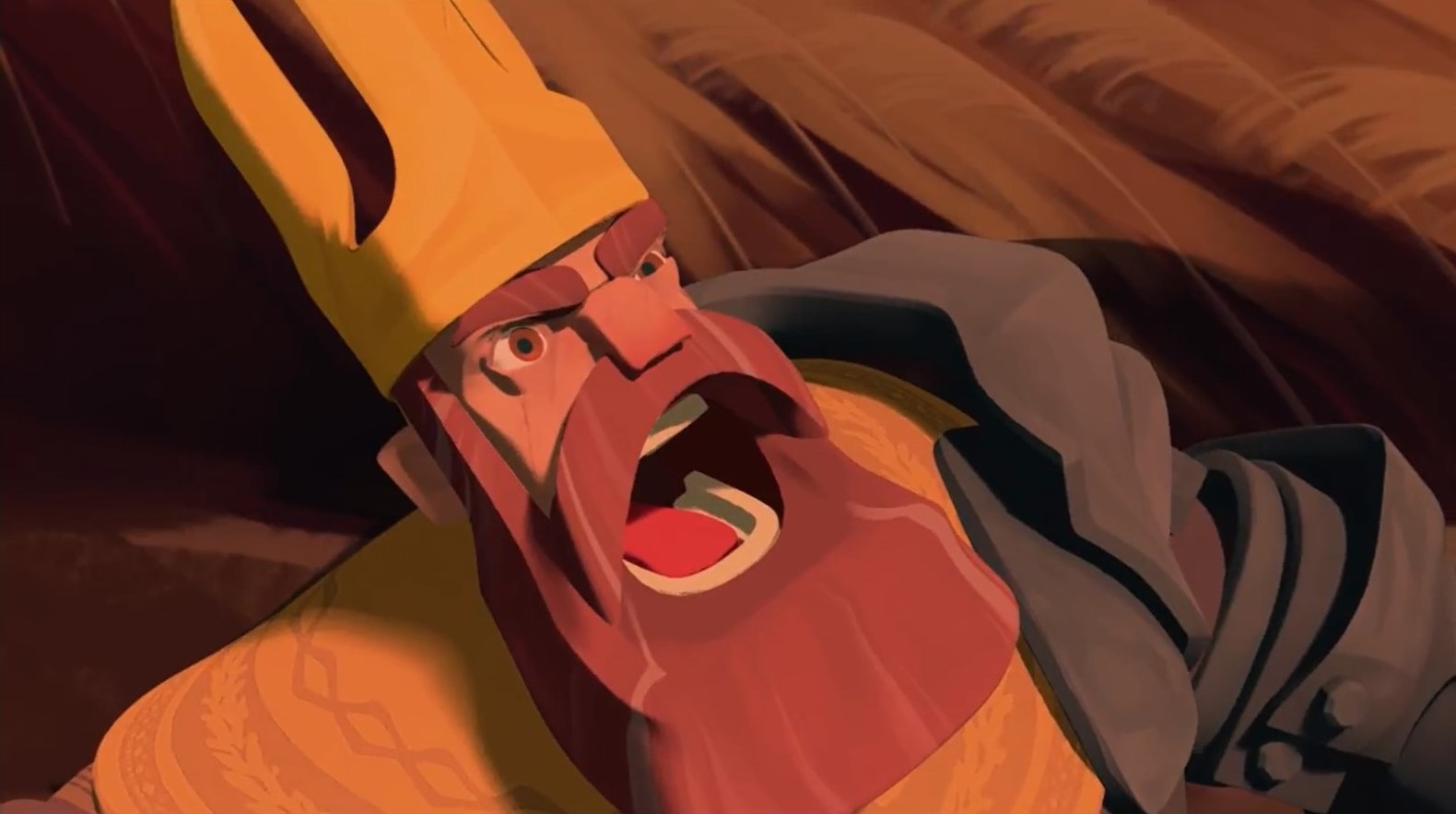 Because we had deadlines, I knew exactly where I needed to focus my energy and time at every stage. I had to work for several sleepless nights during holidays in fixing the story beats and timing. But that was not the case for me during the production and post- production phase. After school, I had plenty of time to work on my personal stuff. Taking breaks after every half an hour was very important during the entire process. In those breaks, I went to see other teams and get inspired. At certain stage, we missed deadlines. It was stressful but we were learning to keep calm and realistically hitting the target by making colossal effort.
Tell us more about the sound design. The reason / logic behind the design, instrumentation and sfx.
Mathieu Alvado was the perfect music composer for our film. He has composed Gobelins shorts before such as The King and the Beaver. At first we showed him the animatic with a rough soundtrack. Then we discuss the tone of the film and what kind of music would fit the universe. In the film, we discover the change in the relationship between the king and the princess. We have action scene, melo-drama of the king and four different locations such as the forest and the thrones room. We suggested him to compose a music like folk traditions of the celtic culture that is set in a fantasy universe. Mathieu had similar ideas and concepts in his mind. He composed several versions with his amazing team who played viola, soprano, Alto, Tenor and low Choir. At the end of the day, the music brought the art to life. I will never forget the day when I heard the final score, it gave me goose bumps.
Sound design was happening simultaneously along with the foley, voice and music. Cedric Denooz, is a very experienced sound designer. He was working with us from the beginning of the animatic process. We shared a list of sounds effects with him and he would direct the foley artist to create the sounds accordingly. We paid great attention to every sound beats and it was quite challenging for Cedric too.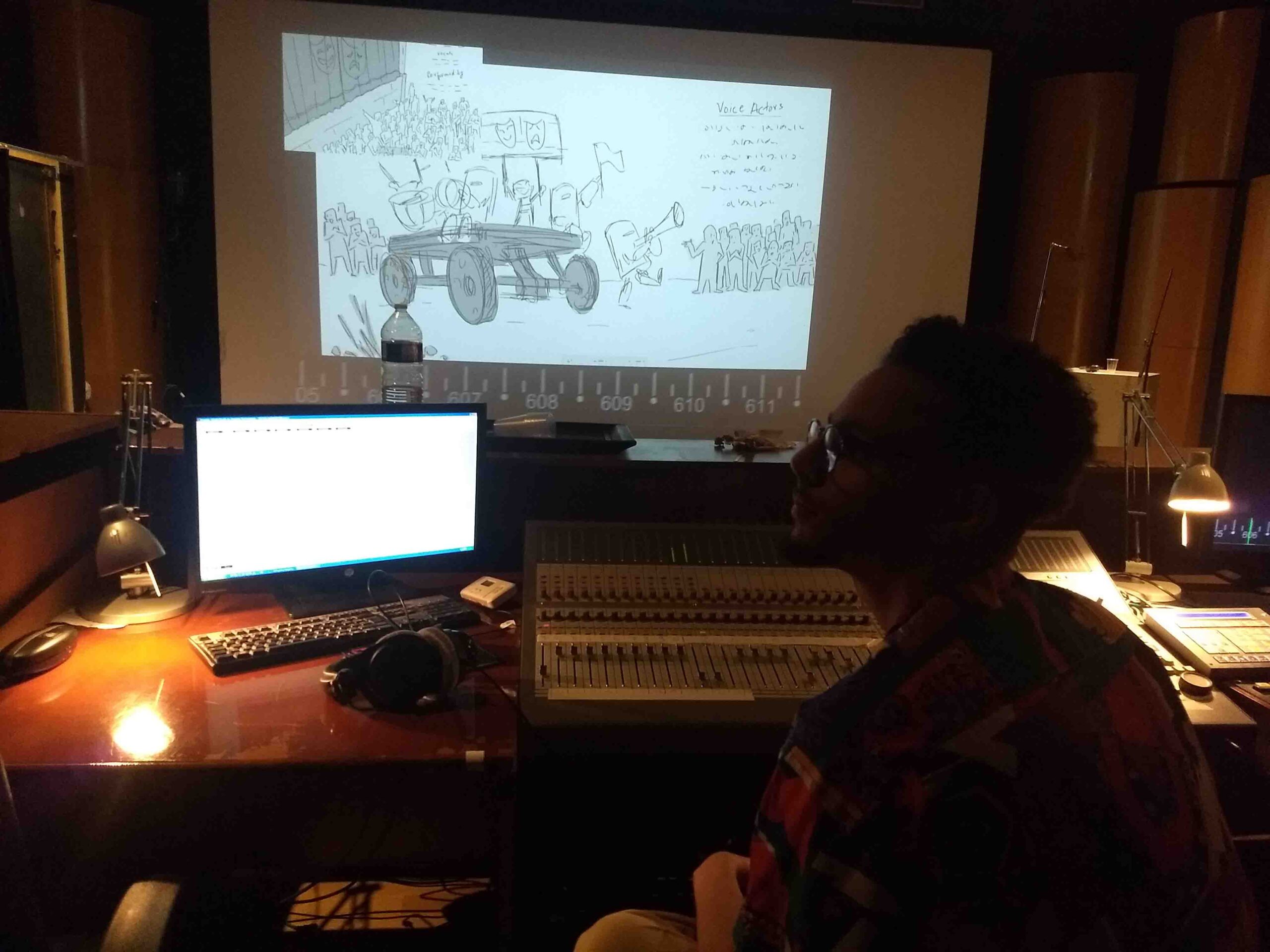 What was the most important learning from the film?
During the storyboard process, I learnt a lot about comedy and timing. Comedy is not just about slapstick or sarcasm or something like the three stooges. Comedy is an art of telling the truth about what it's like to be human. For instance in one scene, the king reshapes himself from fat to his old fit body speaks a lot about his character and his change of personality.
How has the film's reception been?
We have received a massive response on youtube. Our film has crossed over 1 million views and we are happy that the film has resonated with a wide range of audience as desired.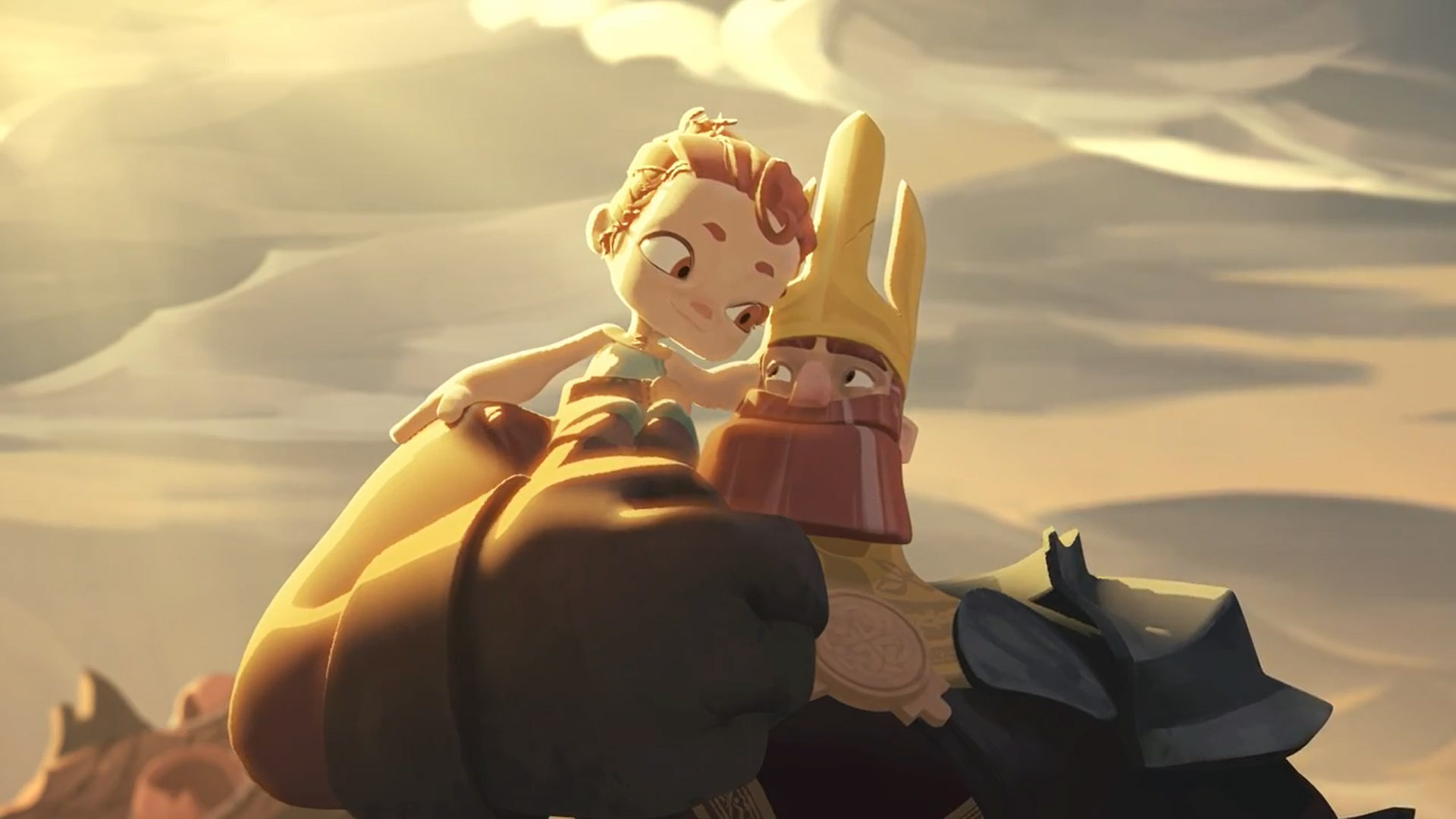 Thoughts on the Indian Animation scene as you are young learners on your way to take on the big world?
I think the Indian Animation is getting noticed internationally. Lamput is a great mini series created by Vaibhav studios. Vaibhav Kumeresh was invited to Annecy to talk about his series. I was feeling super proud to show some of the episode of Lamput in Gobelins and they thoroughly enjoyed it. Gitanjali Rao's film Bombay Rose was featured in Animation is film festival in Hollywood. The film was created In Paper Boat animation studio and I worked in the studio but I was working on another project.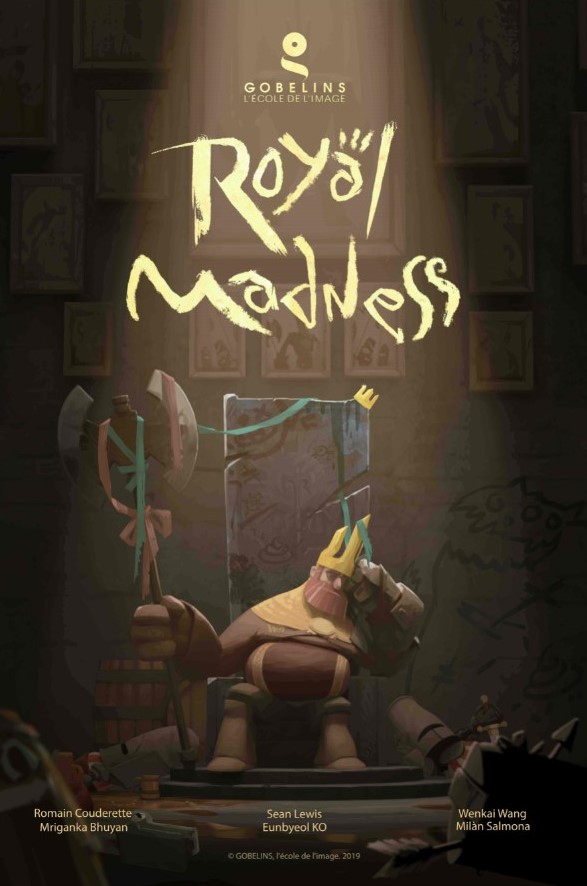 Quick questions: Your Favourite 5:
Films: Grave of the fireflies, Paprika, Lego Movie, Paranorman, The Illusionist.
Animation Characters: Dr Kenzo Tenma from Monster anime, Kakashi sensei and Naruto from Naruto, Richard Aldana from Last man, Sylvester the cat.
Animation Masters: Milt Kahl, Richard Williams, Naotoshi Shida, Tex Avery and Chuck Jones.
What are your thoughts on the Covid-19 scenario?
Because how the world is interconnected, covid-19 is spreading faster. All I can say is to stay vigilant and take care of your health. Together we can stop the spread by maintaining social distance, washing our hands regularly and please protect yourself from fake news at this time of pandemic. Humanity will see the light at the end of the tunnel but sadly with a price.