Making things with Pranoy Pal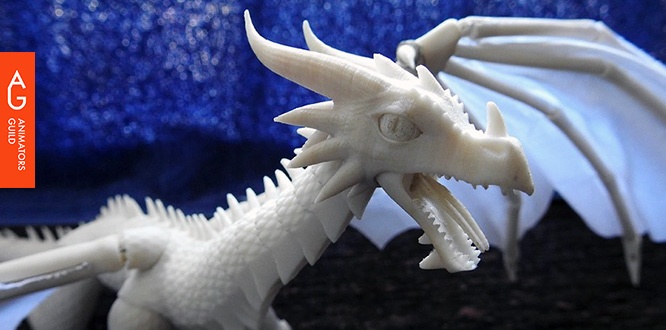 Pranoy Pal is a maker who likes to tinker a lot. He dabbles in electronics, 3d printing, model and prop making, paper art, etc. Inspired to build and create things from watching shows like myth busters and robot wars. Always trying to learn new techniques, processes and tools.
After completing SSC he got a diploma in electronics and telecom from Vidyalankar Institute of Technology. Then graduated B.Sc. (Information Technology) from K. C. College after which he completed an Arena Animation International Program (AAIP). He works with Trip Creative Services as a technology and web lead while freelancing as a graphic and wp designer with a couple of electronic based projects thrown into the mix.
Tell us about your journey with 3d printing?
The process of building a three dimensional object using a Computer aided design (CAD) model is 3D printing. Usually by successively adding material layer by layer as with additive manufacturing. Materials may be joined or solidified or fused together. The most common 3d printing process technique is called fused deposition modelling (FDM). There are two other most popular technologies stereolithography (SLA) and selective laser sintering (SLS). FDM is the most inexpensive of the three.
The technology gives creators the ability to make a virtual object tangible. It has a wide range of uses from creating static miniature figures to functional parts such as geared mechanisms.
I kid you not I have printed a replacement for the temperature knob of my kitchen oven.
Most entry level printers such as mine, the Ender 3, come in pieces for you to assemble. The assembly of the machine itself teaches you the what's and the how's of the machine. My personal usage of a 3d printer started with downloading free models and painting them to try out even more advanced models like the articulated dragon which required a lot of work post printing to assemble the numerous parts.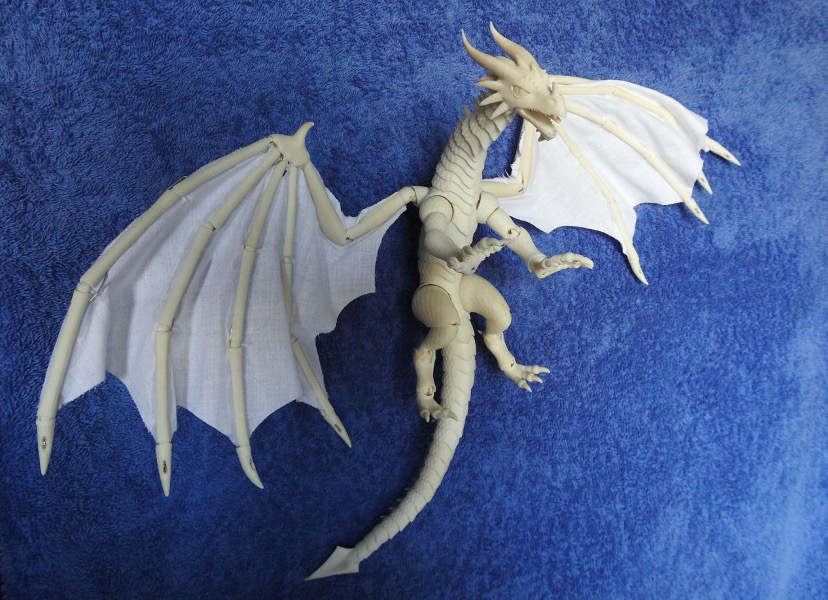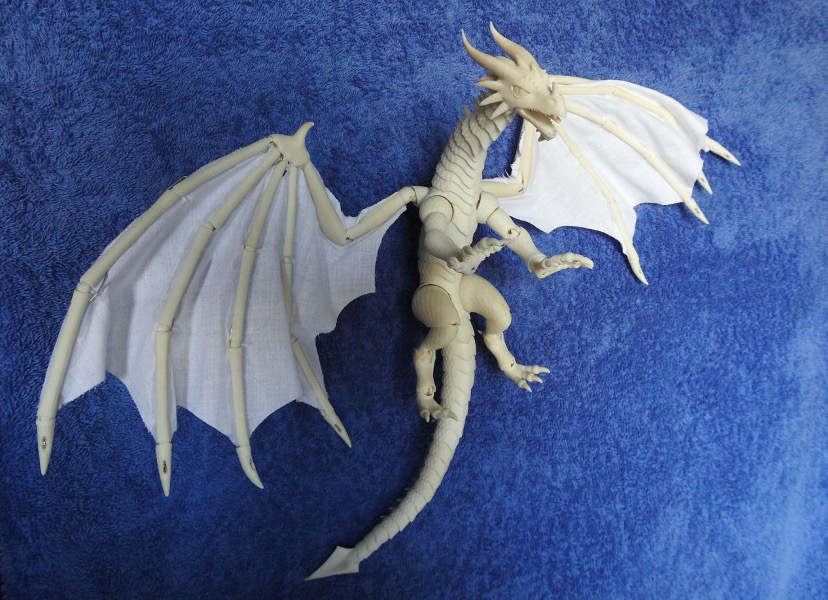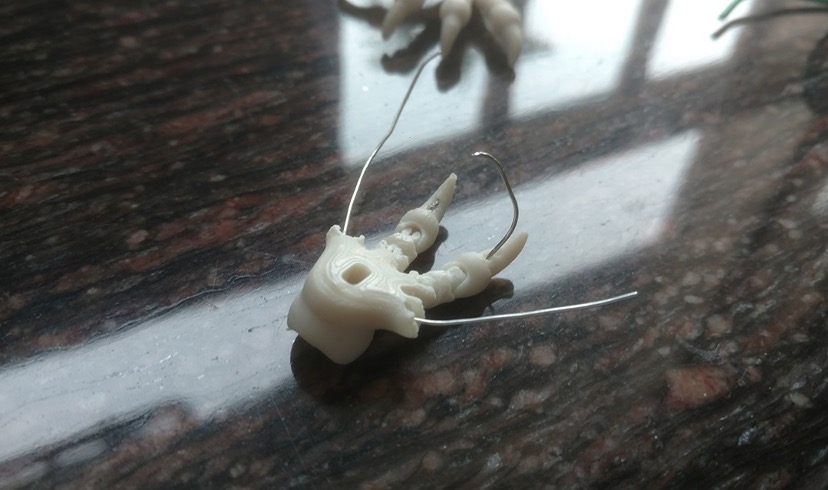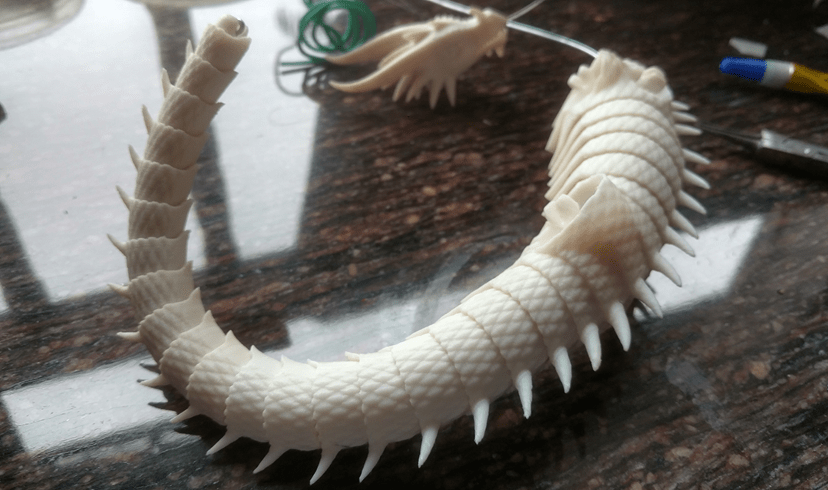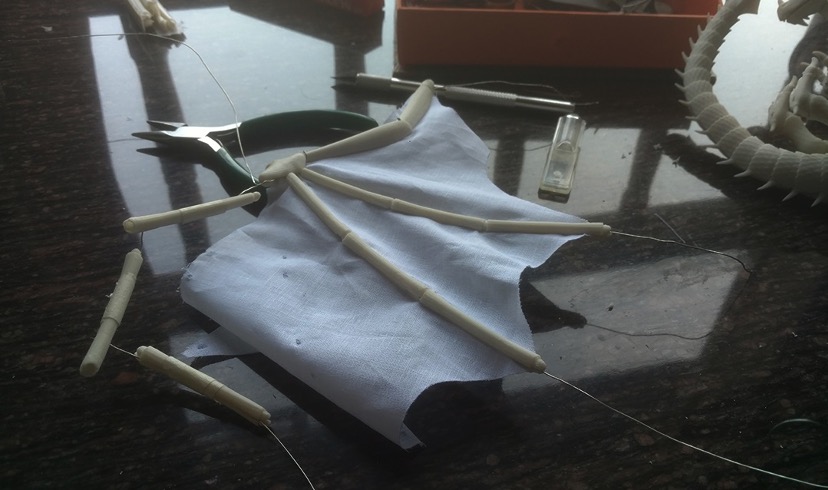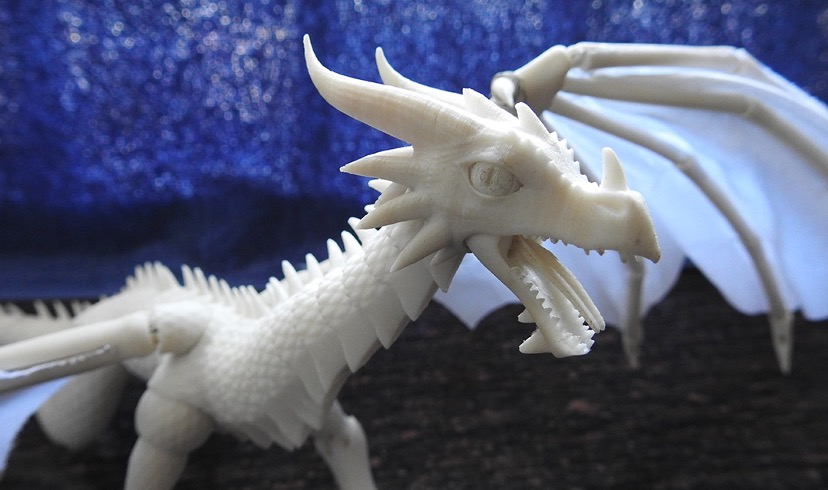 An articulated Dragon designed by 7Fish consisting of more than 70 pieces. It has an aluminium wire skeleton giving it strength and making it posable.
It has prompted me to learn 3d softwares such as blender to make my own creations. It also conditions you to model with real world conditions in mind. Learning the ins and outs of the machine opened up the capabilities to merge 3d printed parts with arduinos and other electronic components to create something new.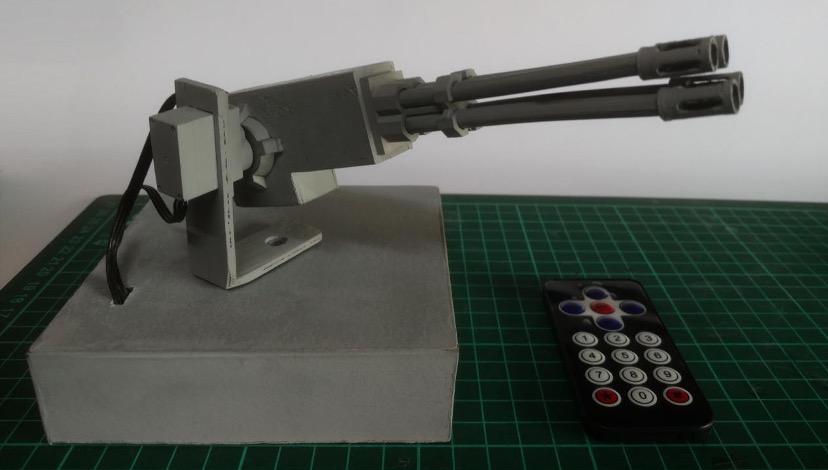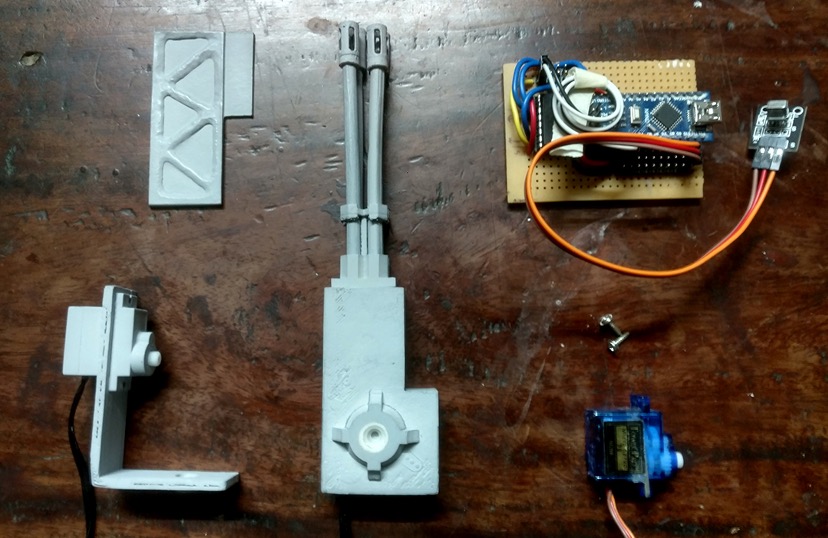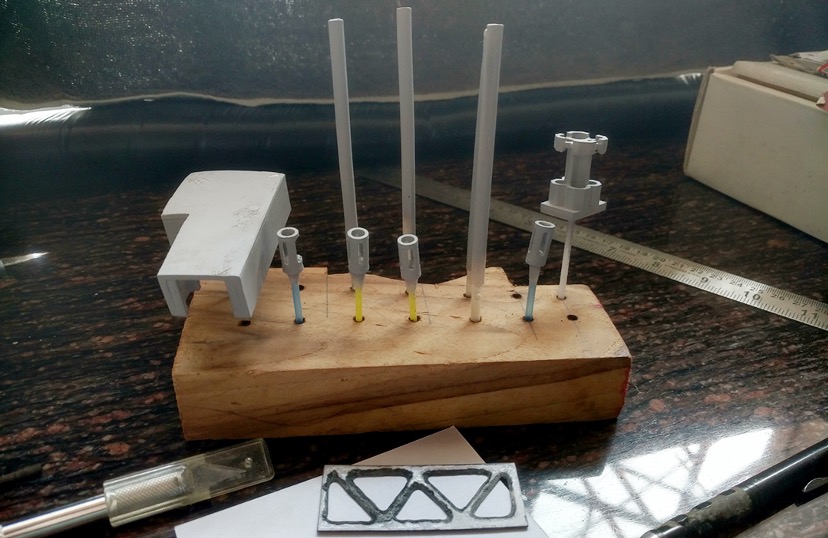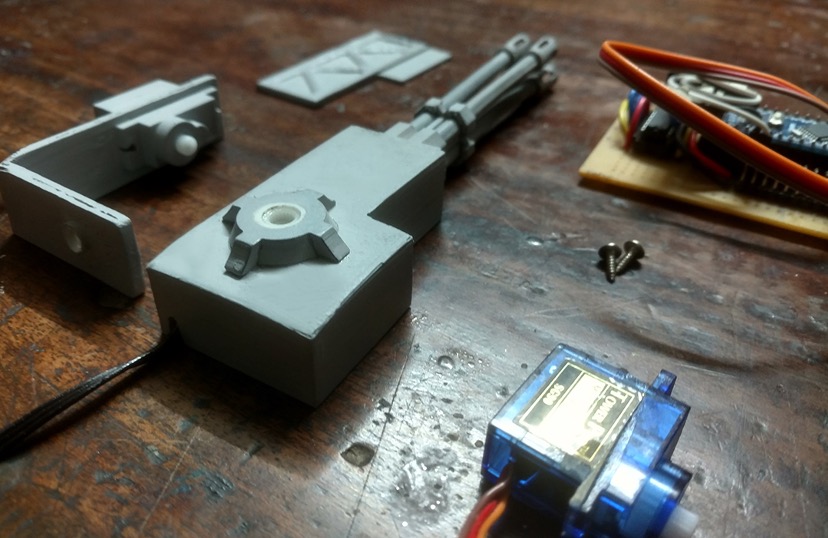 An arduino based remote controlled gun turret. It has 180 degrees of movement on both the vertical and horizontal axis. The turret also features recoil movement of the 4 barrels. The gun barrel mechanism been 3D printed which would have taken hours to craft by hand to achieve the right size tolerances and rigidity. The frame and structure is a mix of 3d printing and cardboard. The possibility of combining 3d printing with your already existing skills is always exciting.
The 3d printing technology has become more and more accessible to the general public with entry level printers costing as low as ₹20,000. This has created a rapidly growing community of artists eager to share their ideas. Some artists have converted it to use unconventional materials such as chocolate, clay, wood fibers, rubber like material even glass.
What according to you is the future of 3d printing in the entertainment and animation industry?
It has the opportunity to aid in the process of stop motion animation in the creation of armatures and articulated figures. As well as helping with the accurate repeatability of models that stop motion demands. The technology is being adapted into the medical sector especially in the creation of functional prosthetic limbs. This also means that the tech is primed for animatronics and special effects. With more and more types of materials being added to the roster and the ability to combine materials at surprisingly minute scales, sky is the limit.
Showcased below are a few of Pranoy's explorations.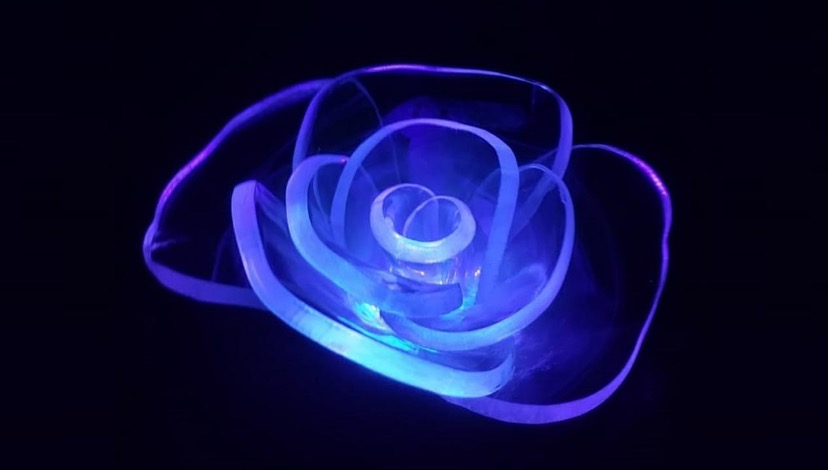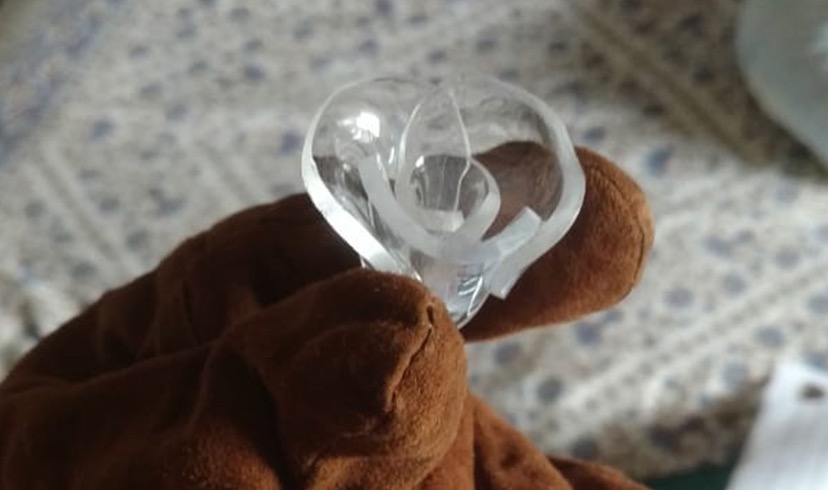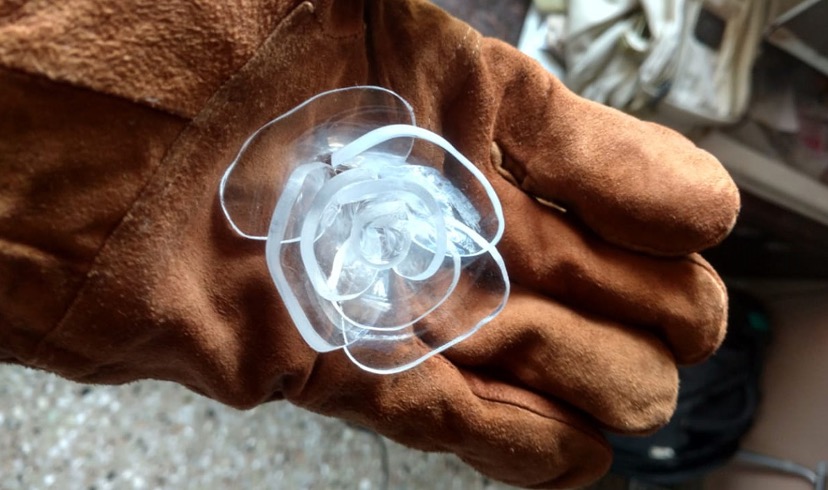 The edge lit flower is created using hand cut and hand shaped pieces from sheets of acrylic using combination of techniques used in paper art as well as forming plastic.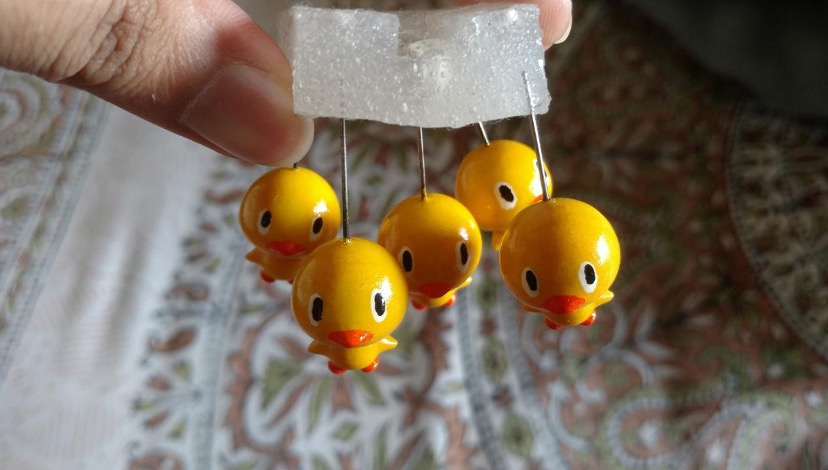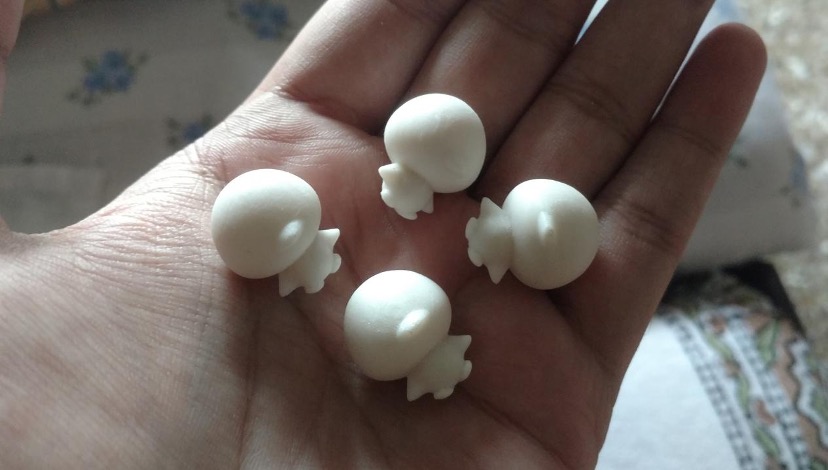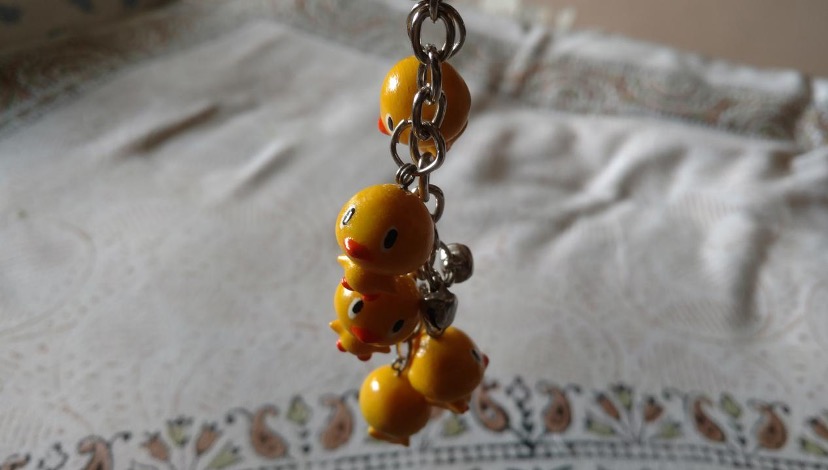 Multiple chick figures 3D Printed, Painted and strung into a key chain.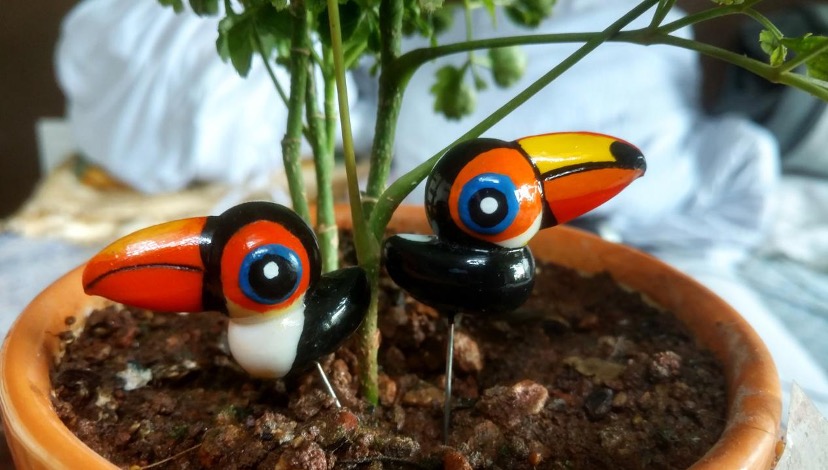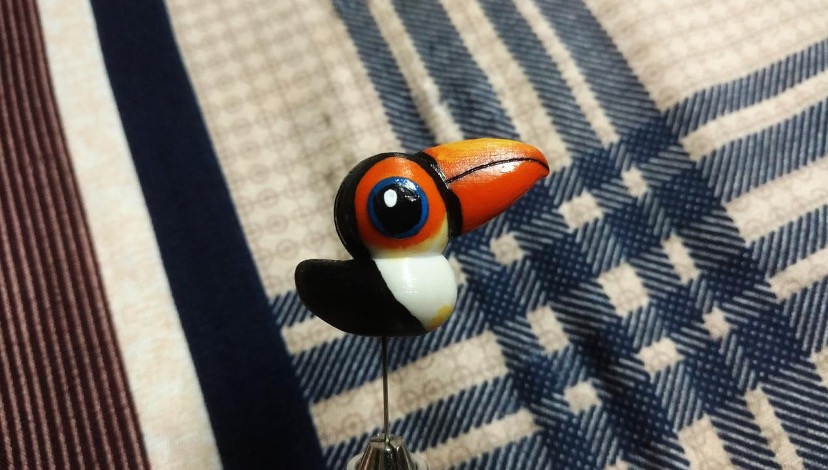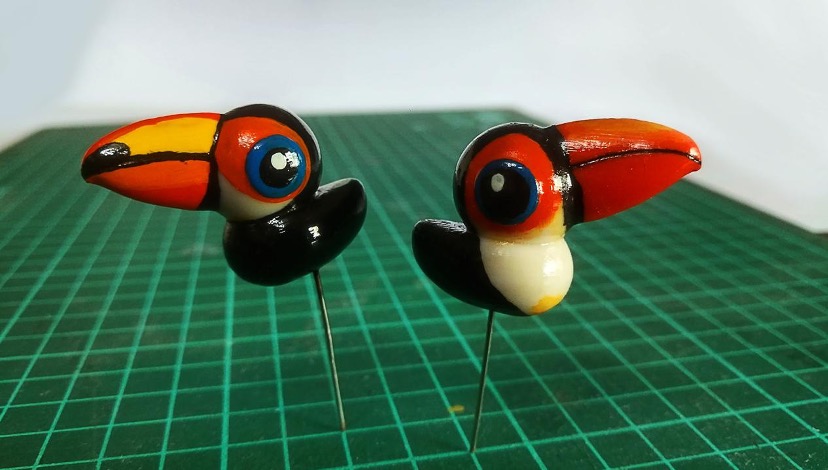 3D Printed and painted miniature of a Toucan to accessorise potted plants.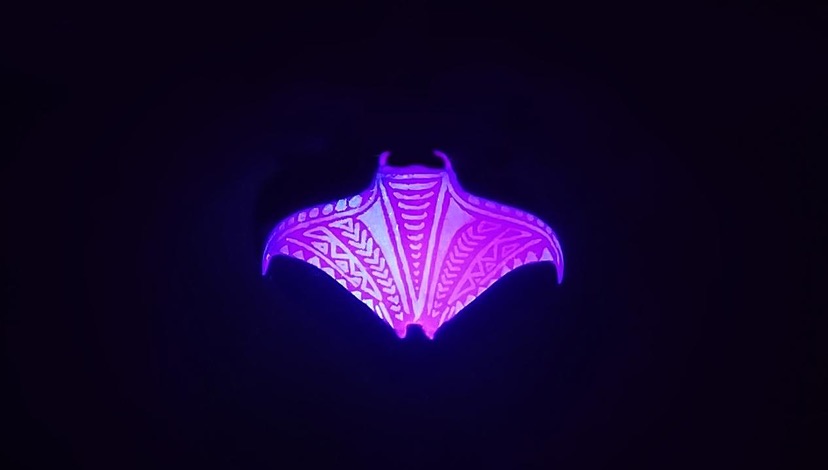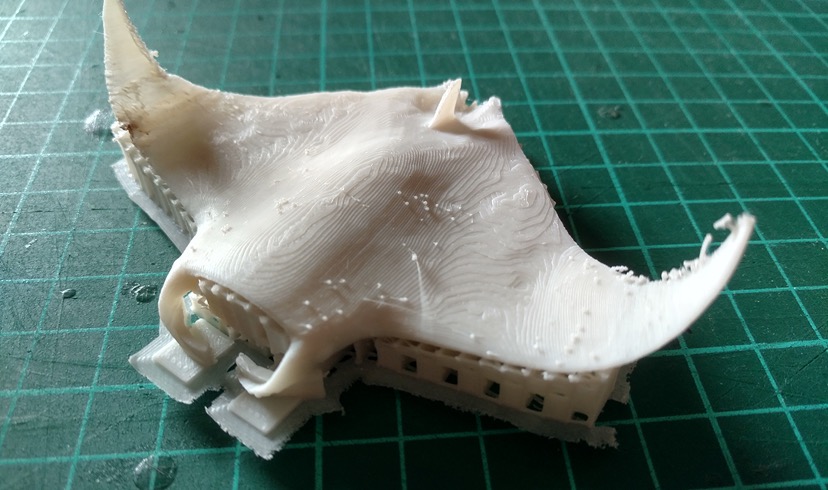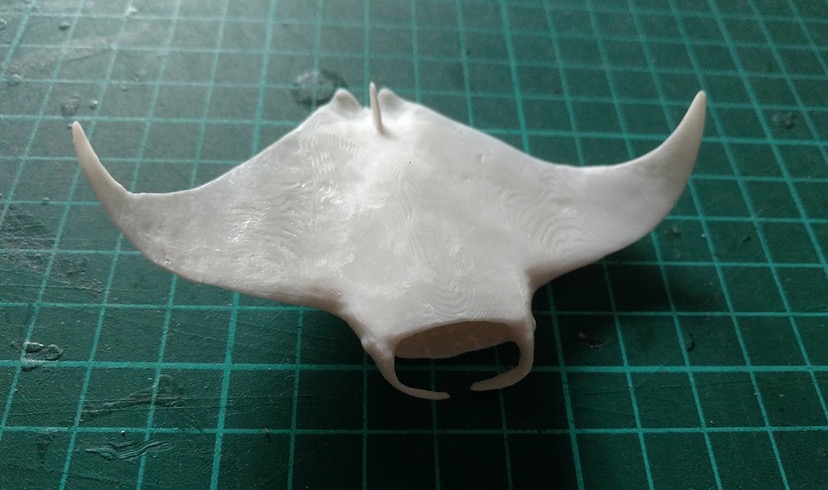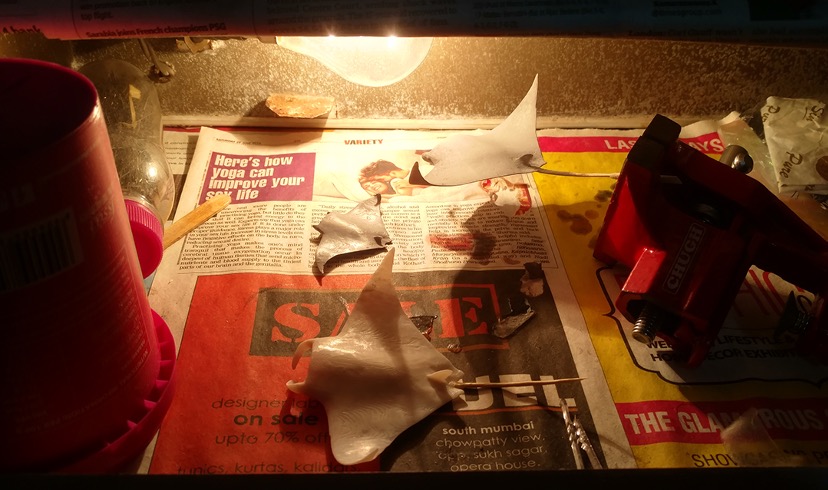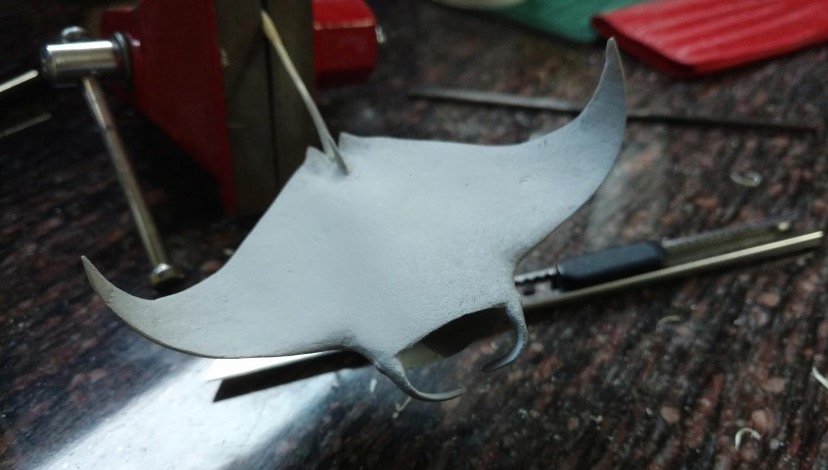 3D Printed manta ray figure with an invisible pattern visible only in UV light.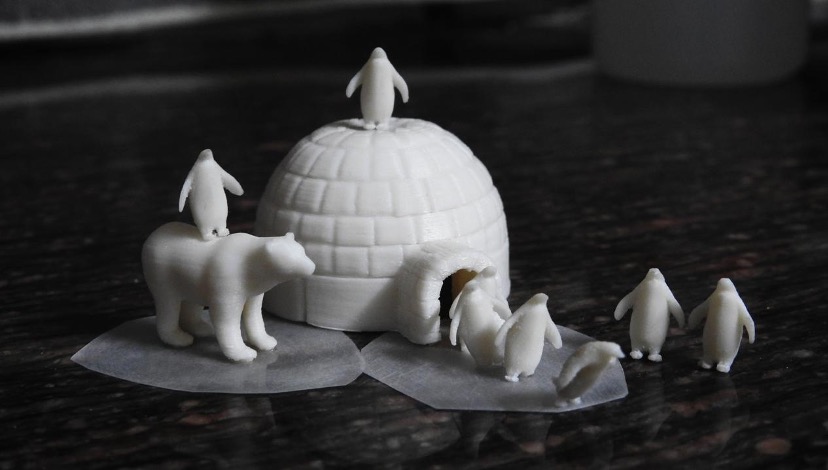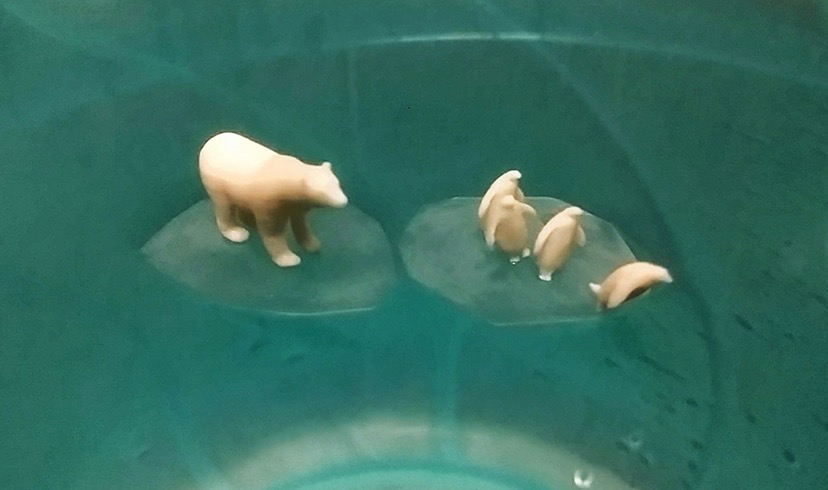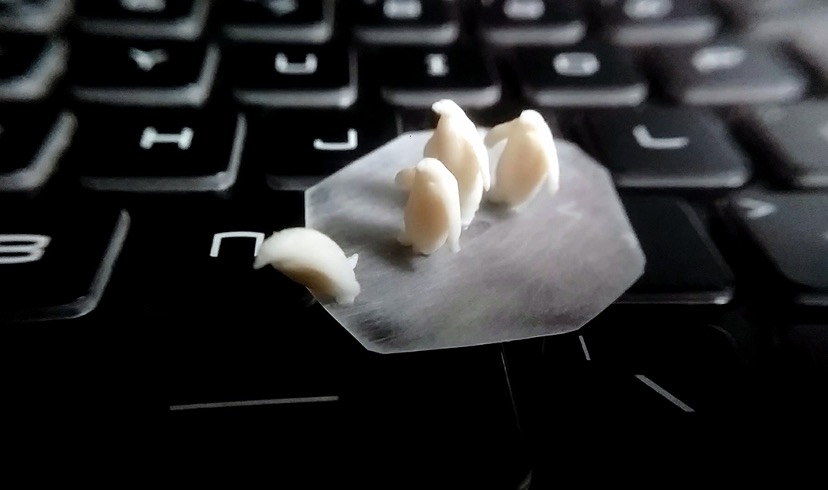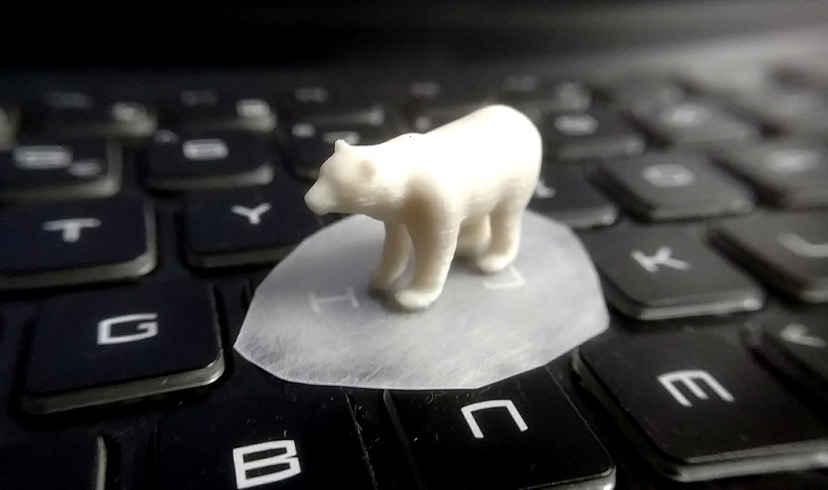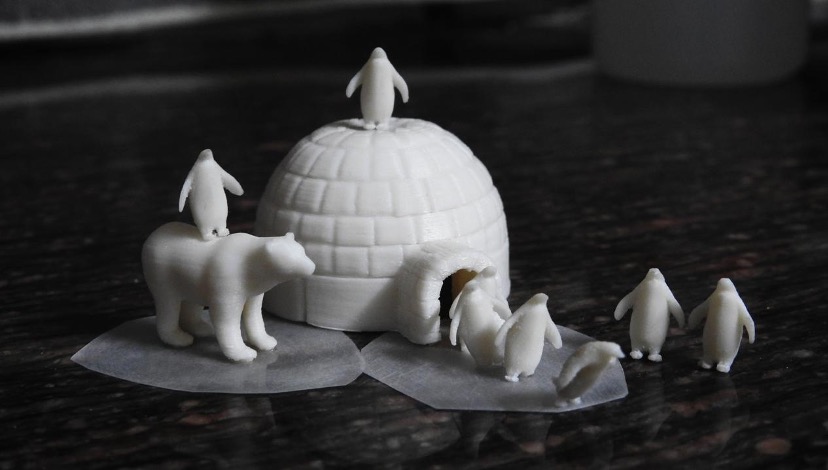 Miniature 3D Printed figures of a polar bear, penguins and an igloo. The figures have a base that makes them float giving the appearance of them floating on pieces of ice.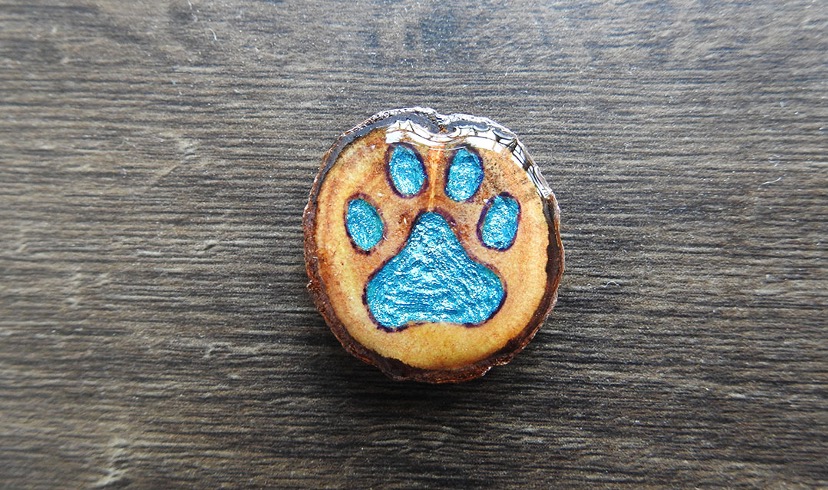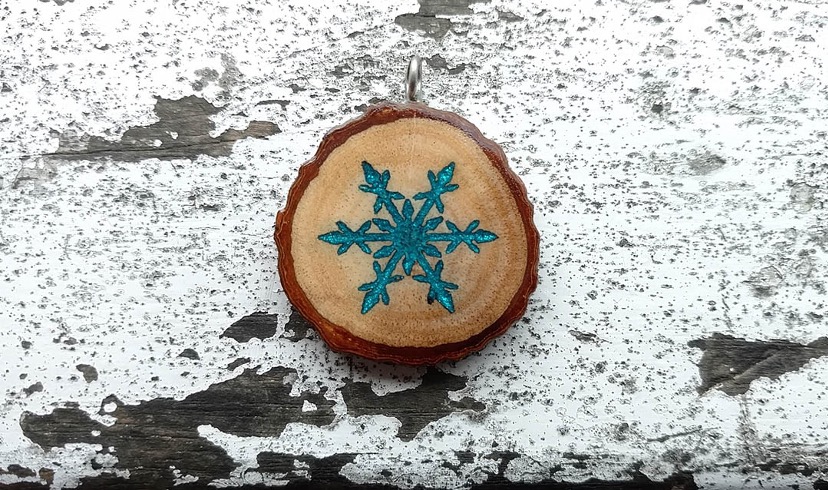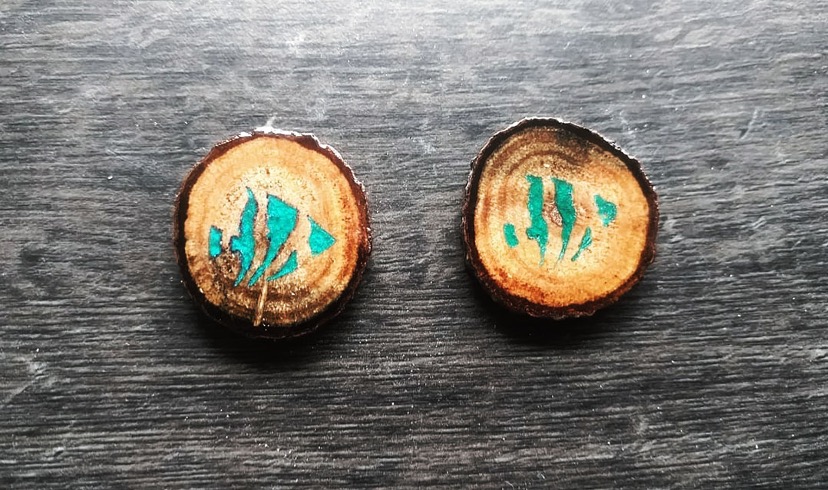 Sections of tree branches cut into disks which are then laser engraved and filled with coloured resin and finally coated with a clear doming resin.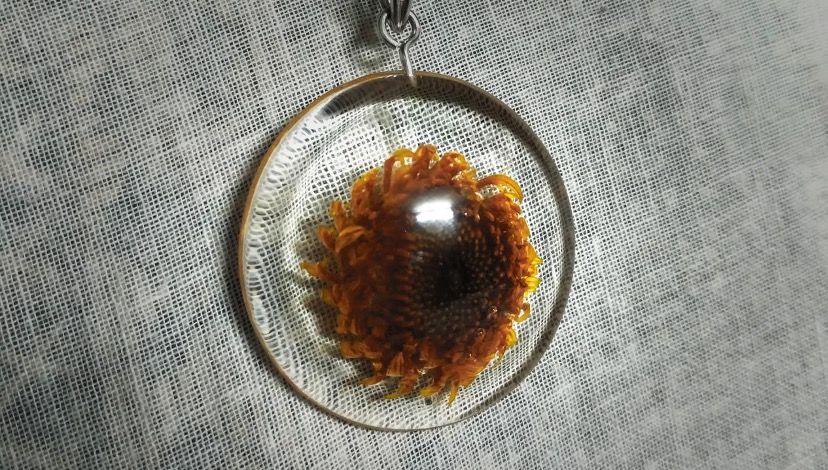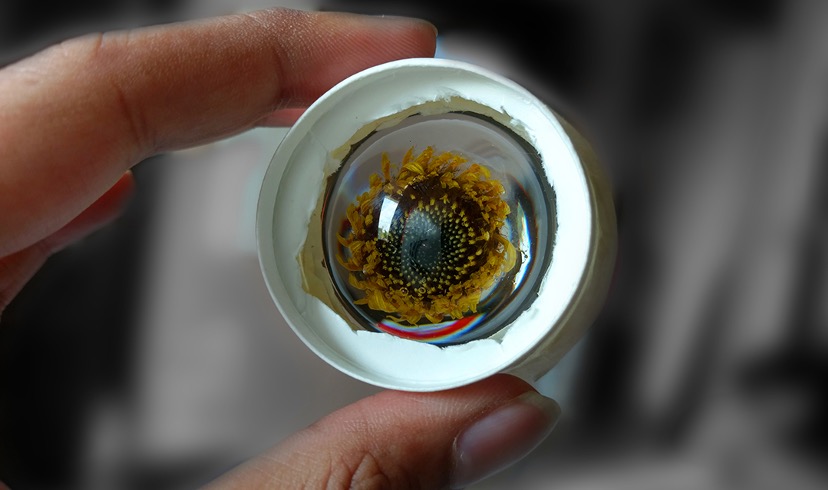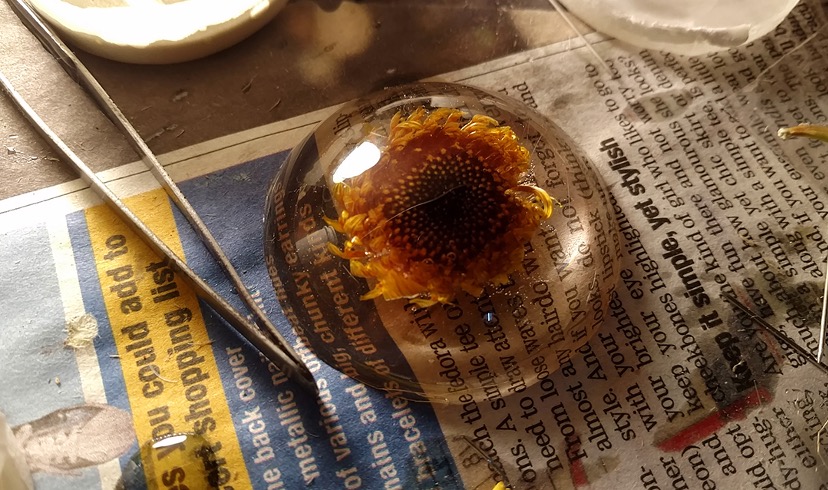 Pendant having a Sunflower encased in a resin dome.