Here's to Lots of Lak!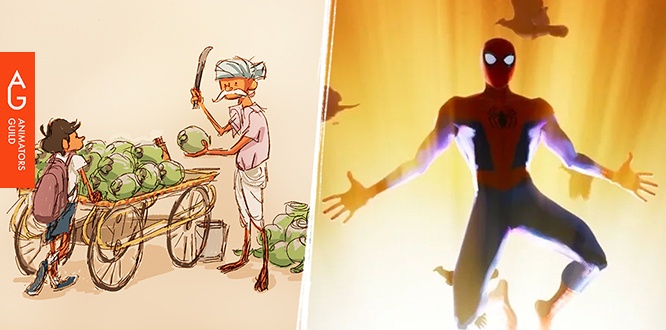 Tarun Lakshminarayanan, or Tarun Lak as we know him from his Instagram handle, is an Indian-American Animator currently working at 'Pixar Animation Studios. He was born in Miami, but his family moved back to Chennai after a while - where he spent a lot of his time growing up till he went back to the US again, this time to animation school and to fulfil his life's dream - of working with Disney Pixar! Not just between the East and the West, Tarun also divides his time and love between 2D and 3D character animation. We got into conversation with him about his work, style, passion and beliefs.
AG: Tell us a bit about yourself and your 'dream job'.
Tarun: My full name is Tarun Lakshminarayanan. I grew up a bit in the US and in India. I'm 25 years old at the moment, I've been extremely fortunate with how far I feel like I've come in a relatively short amount of time. Everyone's personal journey as an artist I think is shaped by everything that's happened in their lives. Mine is no different.
Early on in my childhood animation was huge to me, I used to repeatedly watch old Disney movies and a couple of the first Pixar movies, and of course the 1992 Ramayana animated film on VHS. I also always drew a lot from a very young age, I don't remember a time when I didn't draw. As I grew up I watched a decent amount of animated TV shows and movies, and had other artistic influences like Amar Chitra Katha and Tinkle comics, and Japanese Manga and Anime later on. A big influence in my pre to early teens was Dragon Ball Z like many boys at the time. All the while growing up like in most Indian families, the pressure to study and do well in exams to become a Doctor or Engineer was always present. Unfortunately academic studies were always a struggle, most of the time. I was just barely able to get by.
In my 11th grade, Toy Story 3 came out and everything changed. The emotional weight and pure fun of the movie with characters I had grown up with shook me to my core, and at the end of the film I knew I had to be an Animator. The next year or so convincing my parents that this was a viable career option was not easy, but eventually and thankfully, they let me pursue it. I ended up just barely scraping by my 12th board exams and left to go to Ringling College of Art and Design in Florida to study a BFA in Computer Animation. It was a bootcamp for animation, extremely challenging but also a ton of fun, being around like minded people was exactly what I needed after being really the only "art kid" previously growing up. I soon got an internship at LAIKA on Kubo and The Two Strings, my first film credit doing background character animation, and later got a job at Psyop Productions in LA to work on a variety of commercials. After honing my craft for a while there I got a job at Sony Pictures Imageworks as an animator on Spider-Man: Into the Spider-Verse, which was an incredible experience. After finishing up that and a brief stint on Angry Birds Movie 2, I was offered to come down to Pixar and I've been here since!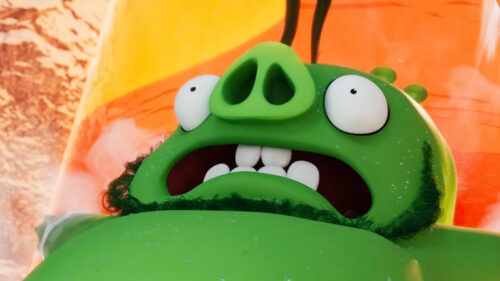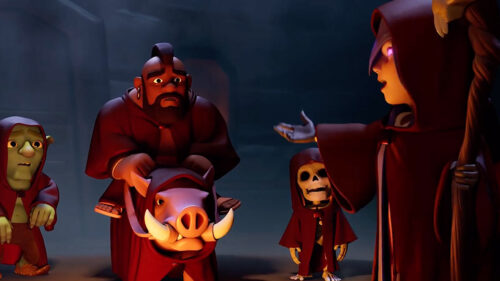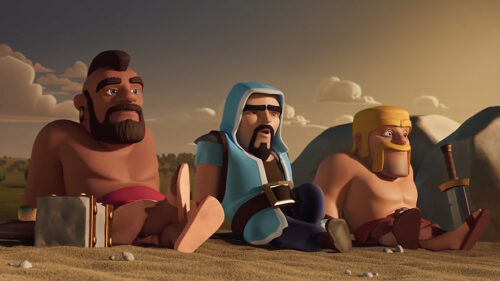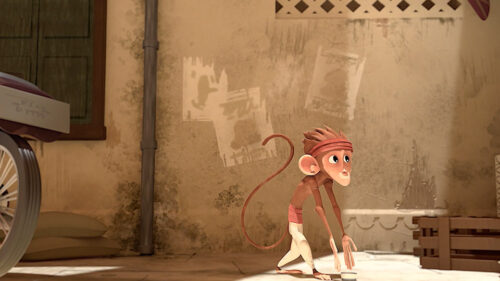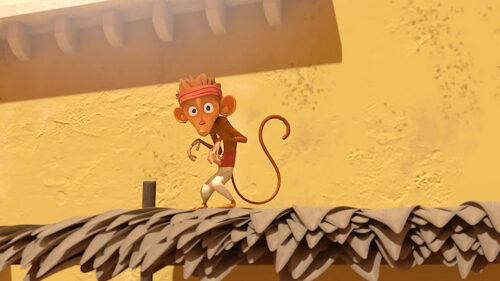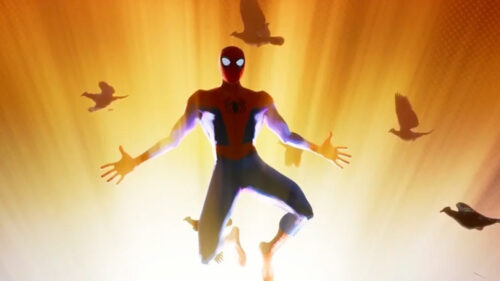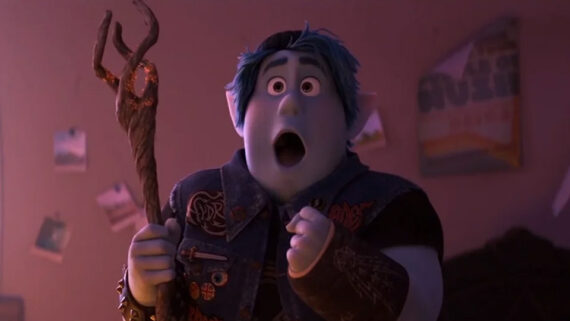 AG: That's quite an impressive list of work. Tell us about the influences in your life that make you the great character animator you are today.
Tarun: The people I've met and known, places I've been, experiences, media I've been exposed to all influenced me as a person and an Animator. Early on, while learning animation, I used to get very heavily influenced by artists' work or style I really admired, this is very natural for any artist I think. College really forced me to start observing the real world, doing observational drawing and such. This was a great step into starting to come up with my own ideas for assignments, although they were still quite influenced by work I loved.
Gradually over the years I think I've started to think more from an observational point, rather than doing something I know I've seen done before. The journey to get to this point was necessary I think, all part of the learning process.
When I started working, especially in film, it quickly became apparent to me that you can't do recycled work. It was necessary that you bring something from a real place of observation and memory. And expand on what you don't know by doing necessary research for specific characters or actions.
In my personal work I tried to expand on this by drawing interesting things I observe, or use my personal influences and additional research to try and spin something new. The growth and the journey will never end, which is what is really exciting about this field and the art form.
AG: What have been some of your favourite projects to have worked on so far?
Tarun: Rupee Run consumed me for over a year, it was my first and (so far) only short film. I made it as my thesis project during the end of my 3rd year and all of 4th year at College. It was necessary to make and complete it to actually graduate, so I had no choice but to finish it, haha. I really wanted to do something with an Indian theme, given my background and the lack of Indian themed animation out there. I loved monkeys, so the idea of a Bollywood style dancing monkey came to mind, it seemed like something fun to animate. This eventually evolved into a story about a street dancing monkey and a street performer boy chasing each other around town over a measly coin. Making a cohesive story out of this and actually doing every part of the film myself, from the storyboards to modelling and rigging, to animation, to textures and lighting proved to be a massive undertaking, it took everything out of me. I'm happy that I was able to finish the film even though I don't really think it was a great first film. Great learning experience though.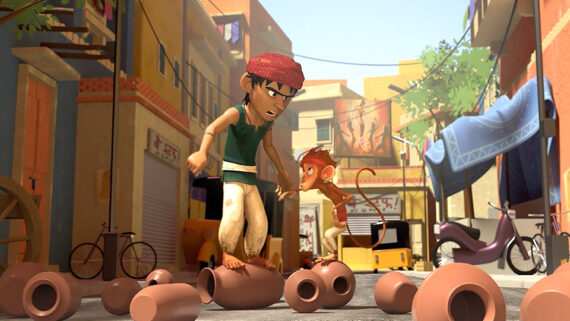 Spider-Verse is easily a huge highlight, a turning point in my career, I think. It's extremely rare for a project these days to really try and push the envelope of what animation could be. It was bold filmmaking in every way and I was extremely lucky to be a part of it. There was a massive learning curve for me, this being my first film actually being a full fledged animator, carrying the primary character performance of shots assigned. Not only that, there was also the added challenge of the specific style of animation, figuring out what that would look like, and also trying to give honest and thoughtful performances to bring the characters to life.The crew was incredible to work with, and I made some great friends along the way. I am very proud of the film and my small contribution to it.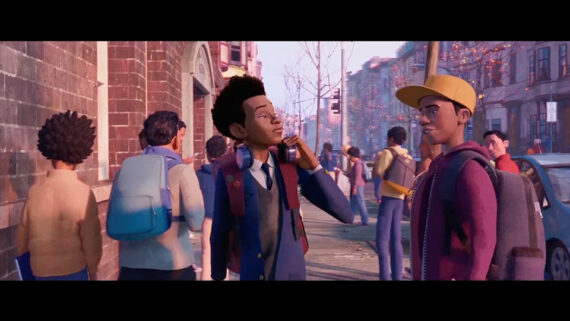 Pixar's Soul, that's yet to release is another highlight for me. It's a very introspective film on life from the incredible and talented Pete Docter. It was a dream come true to work with him, as Monsters, Inc. (Pete Docter's first film) was a childhood favorite of mine, and his later films Up and Inside Out were also hugely inspirational to me. Like Spider-Verse, this film had real substance to it and tried to say something meaningful, which is often very hard to do. And being able to contribute animation in a few small scenes to a film like this was meaningful to me.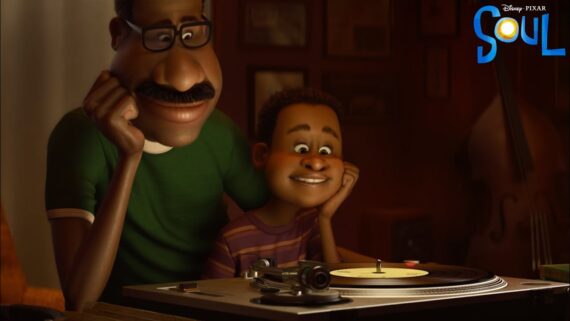 AG: What is it like working for Pixar? You've mentioned how that had always been your dream!
Tarun: Since watching Toy Story 3 in high school Pixar became my dream job! But like any big goal in life the path was bumpy with a lot of failures and necessary growth. All through college I applied to Pixar for their summer internships, that was the best foot-in-the-door to land a job there. But every single application of mine got rejected. Though that was discouraging, I was lucky and thankful enough to land other opportunities. It was obvious that there was a lot for me to learn so I just tried to continue my education after college by working at my job and doing personal work to do different challenging shots for my demo reel and learning whatever I could from online resources and breaking down films.
Once things got busy on Spider-Verse and I was animating some demanding shots, I put all my energy there and learned from my peers. Although Pixar was still my dream, animating on good films is really the core of that dream, which I was getting to do, so I was pretty happy doing it. It's still a bit of a mystery to me but after Spider-Verse came out, I shared some of the work I did online, a Pixar recruiter noticed and remembered me from my previous applications. They reached out and to my surprise, asked if I was willing to come down to work at Pixar to animate on Onward. I was just finishing up my work on Angry Birds 2 at the time and it turned out to be great timing. Few weeks later I was down in Emeryville, California starting on my first Pixar shots!
My experience here has been lovely, it's such a healthy and encouraging environment for artists. Everyone helps each other out to bring out the best work for the film. Again, I feel really fortunate to be here. People collaborate and ask each other for help, and it's okay to fall on your face and let people help you up.
Naturally it was intimidating at the start, working with people who had worked on some of my favourite films. I was also thrown into production quickly in my second week, so I had to start actually delivering. There wasn't much time to be 'dumbfounded'. People were welcoming and very quickly, they made it very easy to fit in and feel a bit more at ease. The challenges really were more in the actual work. I learned to really simplify my work and put in only what's necessary for the scene, not overcomplicating it, even when the scene is actually rather complicated.
The trick is to make the audience not notice the actual animation, but be swept up in the story.
On one of my first shots on Onward, I was animating the character Barley voiced by Chris Pratt. Barley has a sudden realization in the scene, so I thought it might be fun to have him realize it in a way where he's trying to contain the excitement of his realization, resulting in a kind of goofy face. When I showed the shot to the Director in the dailies room full of animators, the shot played and got a big laugh because the choice was entertaining. I was so pleasantly surprised by the reaction, the director loved it and approved it to be in the film. It was a great moment where I felt like I brought something to the table that worked, and helped me feel a bit more comfortable being a very new animator here!
AG:Your 2D character animation work shared on Instagram is precious! We love how you use facial lines and outlines to simplify yet not lose the essence of the characters. Tell us a bit more about your process for creating those.
Tarun: Thanks so much! I've been really enjoying working on those in my spare time. They were really born out of a desire to figure out a bit of my own artistic voice. I love working on these big films for other directors, but in the end I am helping them realize their vision. I tried to dig deep and find something unique I could express, naturally my experiences growing up in India came out. I thought it might be a good challenge to express purely through movement and simple visuals very real and honest depictions of normal everyday things I've observed in India. I was able to use everything I've learned from my professional work to execute that in a way that felt right to me.
For my process on those I try to recall some everyday moments, think about the type of character that might be involved, and explore options of a very simple scene that's easy to read and understand. Then I rough out a couple drawings to figure out how that looks, in design, colour and composition and start roughing out the animation. In the animation I try to make the characters' actions real in its essence, but design it to fit the aesthetic of how it looks. There's also a design aspect with the arrangement of all the different movements in their timing and choreography. Once I'm happy with a rough version I clean it up and colour it. I've primarily been using Rough Animator on the iPad for these pieces.
AG: 2D or 3D? What's your personal go-to?
Tarun: I love both, no need to choose!
AG: What are your thoughts on the Indian Animation Scene currently?
Tarun: I've been noticing some small studios popping up and doing some promising work that feels unapologetically Indian and confident. India has such a rich artistic and cultural history, I think animation can really thrive there if there are enough well trained people who also have a voice and a desire to tell stories.
AG: How has the Pandemic affected you and your work?
Tarun: It's given me more self reflective time that I'm trying to channel into personal work. At work, it's been an interesting challenge to have a virtual work environment and finding ways to collaborate as if we were in the same building. It has provided a more flexible schedule though.
AG: Any future projects we should look forward to?
Tarun: I am currently working on Pixar's 2021 release 'Luca' that's really fun and charming. Trying to cook up some personal side projects as well.
AG: Let's do a 'quick 5' with Tarun Lak!
1. Biggest influences from the animation world:
Tarun: Glen Keane, James Baxter, Chuck Jones, Andreas Deja, Pete Docter, Brad Bird, Hayou Miyazaki, Sanjay Patel, Chris Sasaki, Hayou Miyazaki
2. Favourite animated film / series:
Tarun: Films - Toy Story 3, Ratatouille, The Incredibles, Inside out, Ramayana (1992), The Breadwinner, Kiki's Delivery service, Whisper of the Heart, Tangled, The Lion King, The Jungle Book, 101 Dalmatians, How to Train Your Dragon, Cloudy with a Chance of Meatballs.
Series - Primal, DragonBall Z, The Looney Tunes, Naruto Shippuden, Avatar: The Last Airbender, Legend of Korra
Tarun: "you gotta chill dude"
4. An artistic tool you'd never be found without:
Tarun: My eyes, probably?
Tarun: Anything generic or cliche
AG: Before you go, any advice to budding animators?
Tarun: Failing is healthy and is just part of learning, learn to take it constructively. Be open to other artistic voices and perspectives to learn from. Be kind to yourself and to others, being a good person is also part of being a good animator.