Maa Tuki by Suchana Saha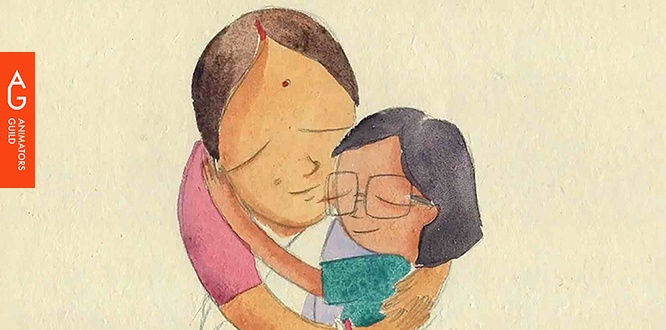 A poignant tale about a 25-year-old who takes care of her mother in a hospital. They delve into a nostalgic memory. There is an encounter of an undesirable change. How the two come to terms with the change is what the story is all about.
Suchana is currently pursuing her post-graduate diploma in Animation Cinema from Satyajit Ray Film and Television Institute. She did her Bachelor's in Animation from St. Xavier's College, Kolkata. A proud Bengali, she is born and brought up in Kolkata, West Bengal.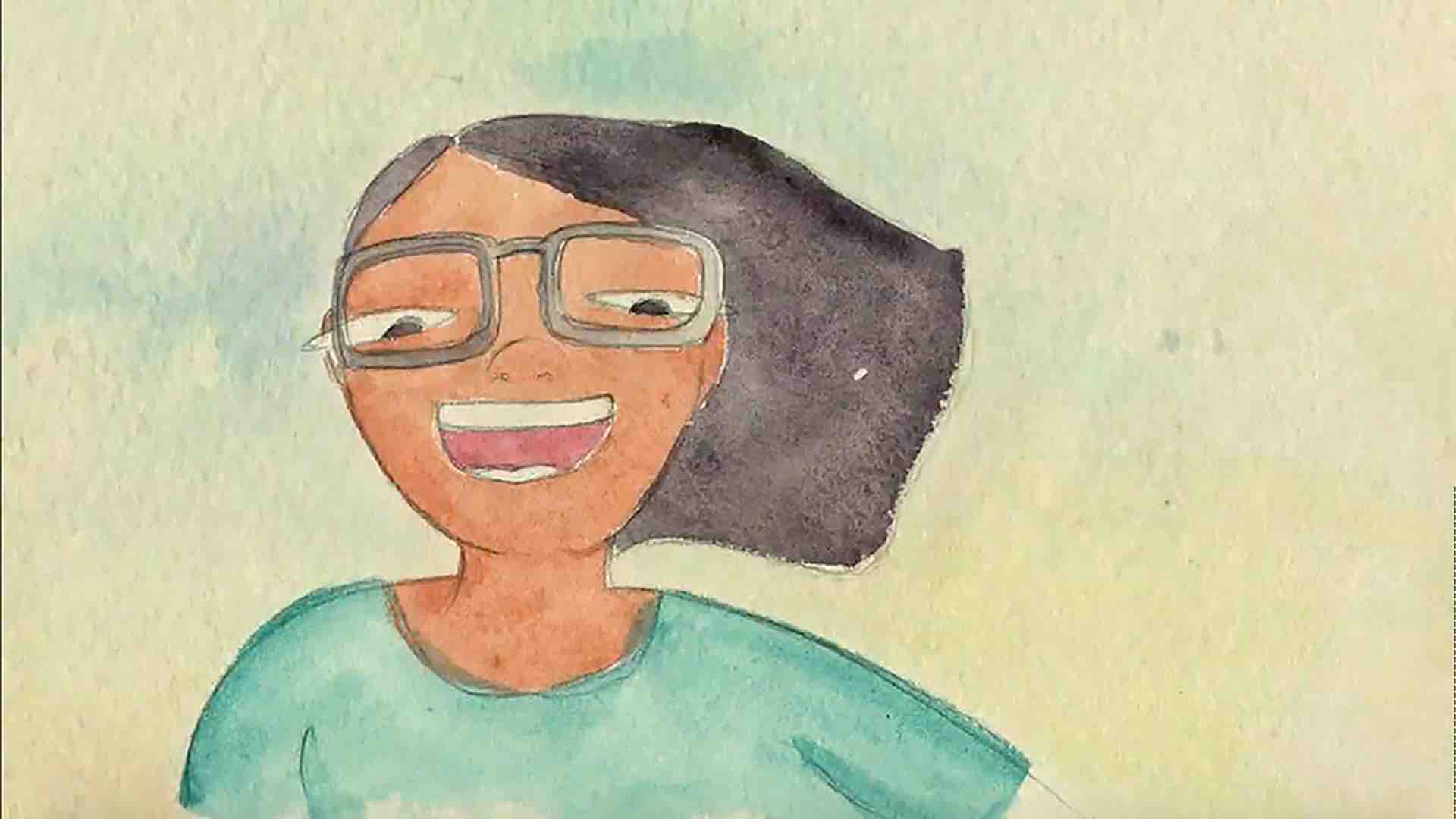 AG: How did this project begin? What is the story?
The project was very much inspired from my mother. She is a breast cancer survivor. She is a very strong woman. I was working on a different project, when my mother got detected with Cancer. I went with her to all the hospitals and met so many fighters and listened to their stories. All my research was on breast cancer patients and their treatment.
So, I wanted to create a story of hope. Maa Tuki is an attempt to create hope.
The story is a role reversal nostalgia of a mother and her daughter. They encounter a problem, but they supported each other and stayed strong no matter what.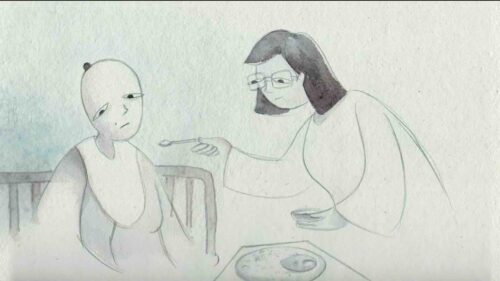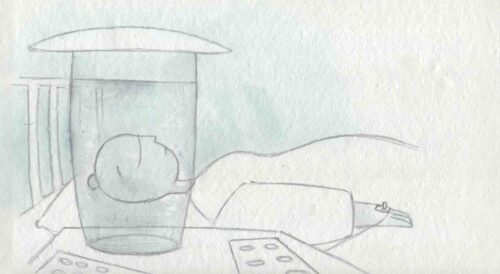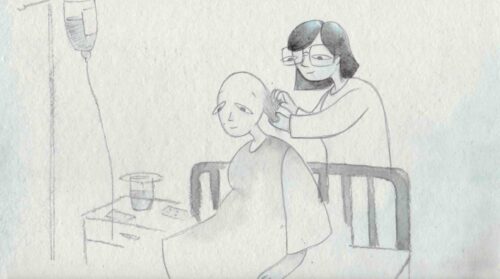 AG: Tell us about the research.
I was researching for breast cancer treatment for my mother. And I came to know Breast Cancer is the most common Cancer among women worldwide. If detected at an early stage, Lumpectomy/Mastectomy followed by Chemo/Radiation and hormonal tablets have given good results for many. But there is also a fear of surgery and chemotherapy by some. People are even reluctant for FNAC tests. Mostly it is a widespread misconception that Cancer means death. So, this mental strength, I wanted to portray amidst all the fears and blockades we have.
I came across few amazing doctors and cancer fighters who helped me with the research. I also looked into the internet for factual data and inspiring stories.
AG: Tell us about the style chosen and why did you go with this direction?
The style chosen was classical animation and coloured with water colour. Classical animation gives a very organic look and feel. Maa Tuki is also about faded memory and nostalgia. So, bright plasticy digital colours would have been inappropriate. Thus, I went for water colour and it gives a translucent texture to the film. The detailing was kept very simplistic because I really feel simple things connect very easily. The film has a lot of emotions, extra detailing and backgrounds would take away the power of simplicity.
AG: Tell us about the thought process?
I was really scared when the doctors told me about the surgery for my mother. And I started getting random images about it. I sat down and painted those colours. Few thumbnailing also I did for the images. And after my mother's surgery, I accumulated all these thoughts and put the story on paper. The story took shape with the help of Hemanth Saju, associate script writer and Gautam Chakraborty, my script guide at SRFTI.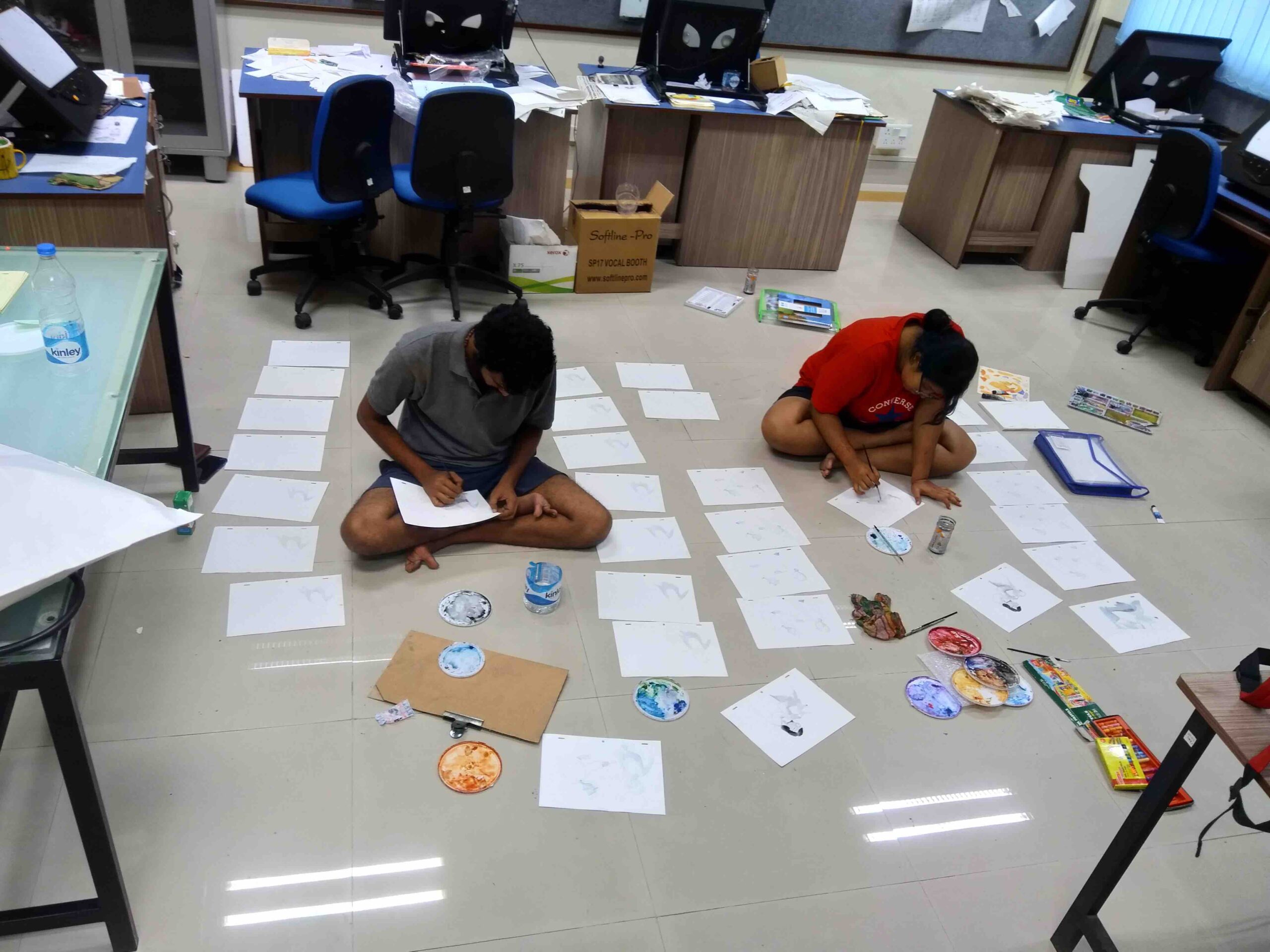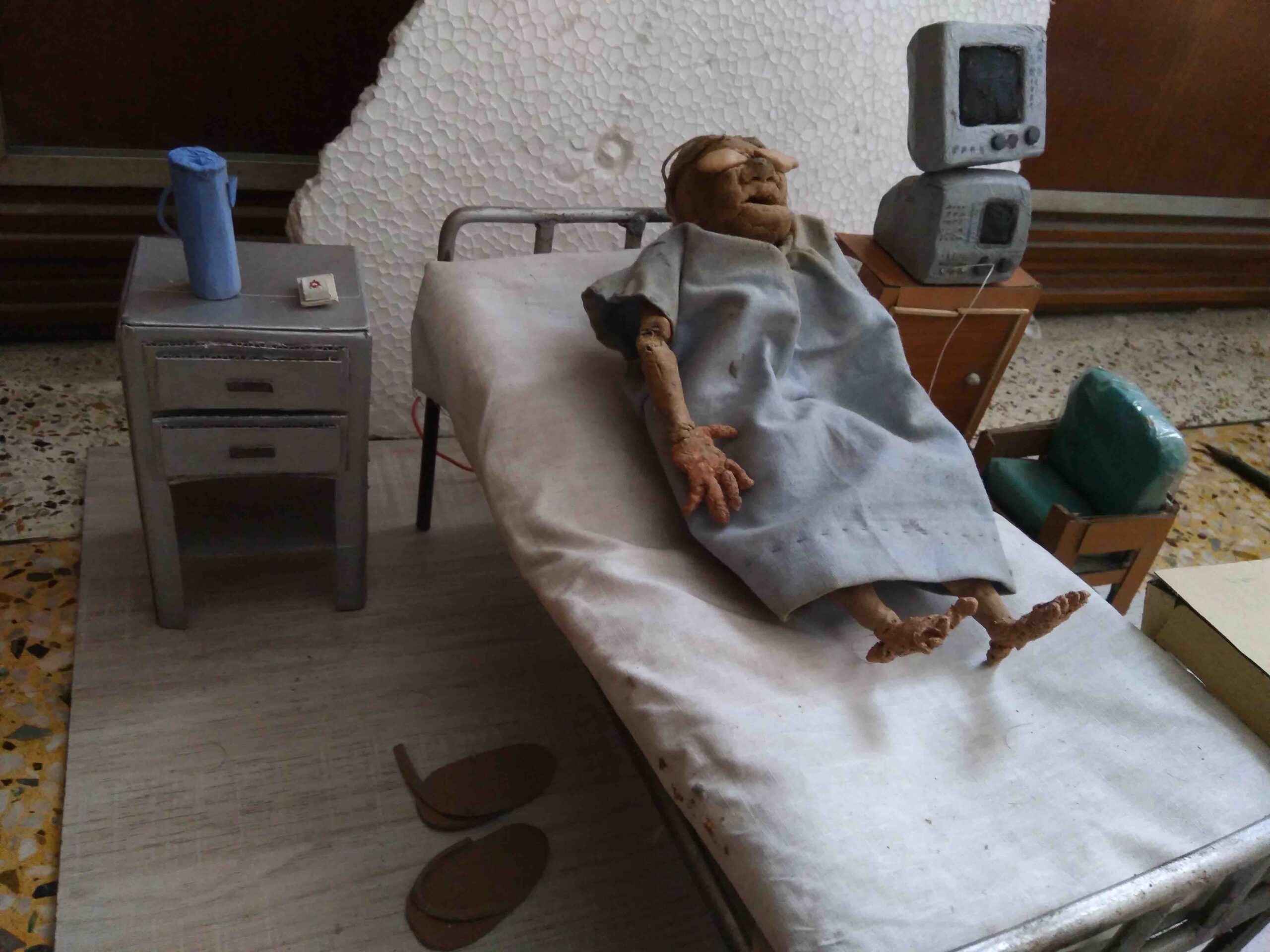 AG: Share with us the production process thoughts and notes?
The summary was written on paper first. Then after pitching it to few friends I got the confidence to write down the script. Script was happening parallelly with thumbnailing. After script got locked, the storyboard was churned out. Character design, Production design followed the storyboarding. A pitch bible was also made for SRFTI pitching. A scratch sound was prepared by Shireen for animatics. Editing, Shot divison was finalized while doing the animatics. Pre-production took around 3 months.
Animation started after animatics was locked. After cleanup of the animation, Sneha transferred all the drawing onto water colour paper. Colouring was done by myself and Hemanth. Sidharth did most of the scanning. Ruchika was our assistant director who helped in all the things whenever needed.
Post production was mainly compositing the background with foreground images, compositing the line drawing and sound design by Dibakar. A DCP output was taken by Saikat Sir at SRFTI.
AG: What were the challenges?
Most challenging was time. Since it's a college project I had to finish it within a restricted time. But also, SRFTI has little relaxed deadline as they used to give utmost importance to the story. Next challenge was ethical hindrance. At times, I felt I am exploiting my emotions. But luckily, I got backed by my friends and teachers.
AG: How did you manage your time? What about the deadlines?
Pre-production and post production was mostly on time. But production went little slow because of human resources. I was very specific about water colour which took a lot of time. At times, I was highly demotivated because I was unable to finish it by deadline. But I knew what I wanted for my film, so I submitted my Animation line drawing for college submission and later submitted the colored submission after deadline. I did not compromise on the look and feel I wanted. My time management is not great I would say.
AG: How did you keep a positive outlook working through such a heavy and dark topic?
It was difficult. But most of the times, my friends, family and teachers supported me in every way possible.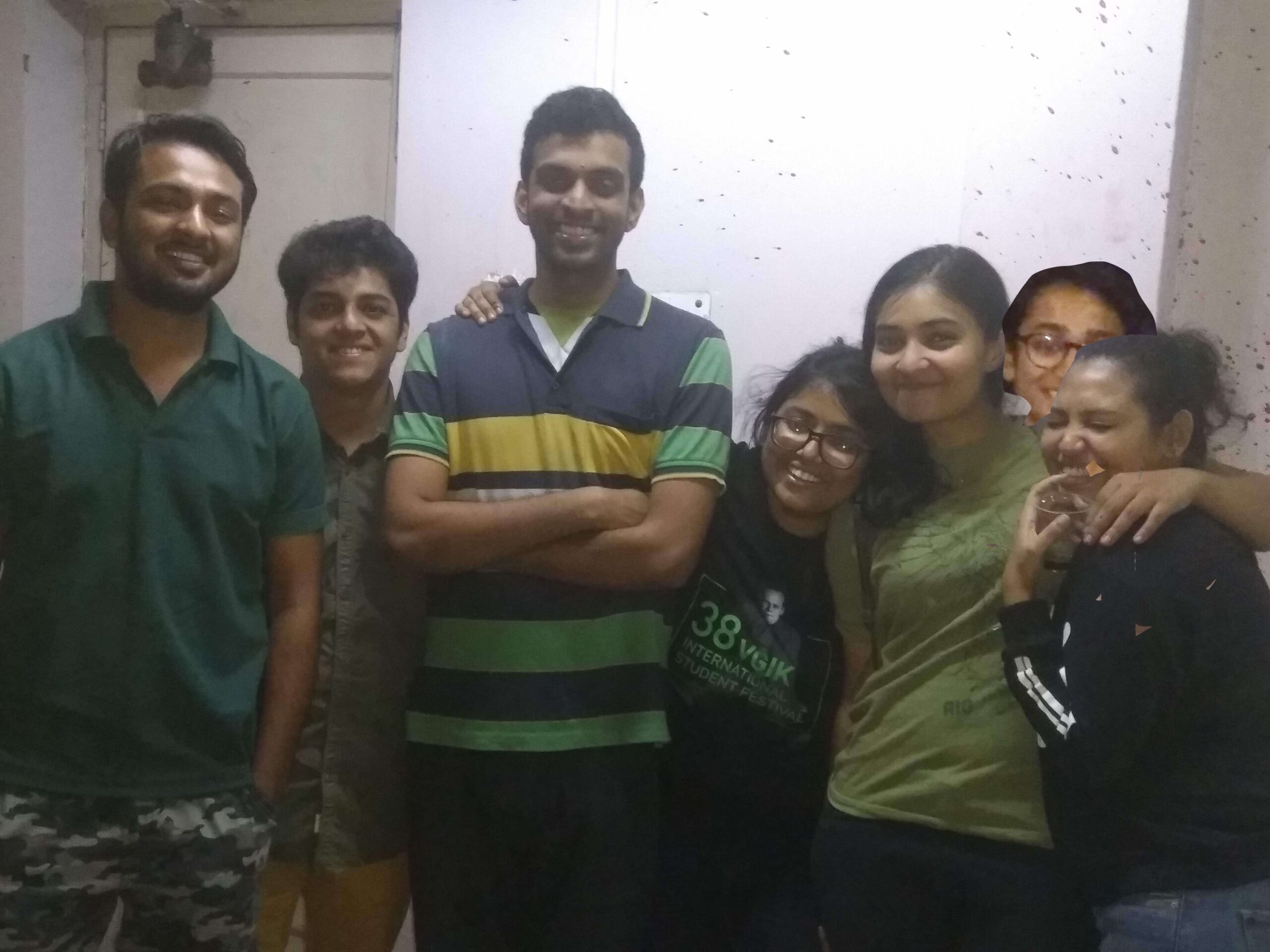 AG: How has the festival run been for the film? What further plans for it?
The festival run has been very exciting for me. This is my first film which I sent for festivals and to get 44 nominations, 13 awards across 18 countries is really happy start for me. I received so much positive feedback and love from people all around the world and how they can connect with it. I am really happy with that.
We have also screened it in hospitals and Rotary clubs. Hoping to show it to more fighters and their families.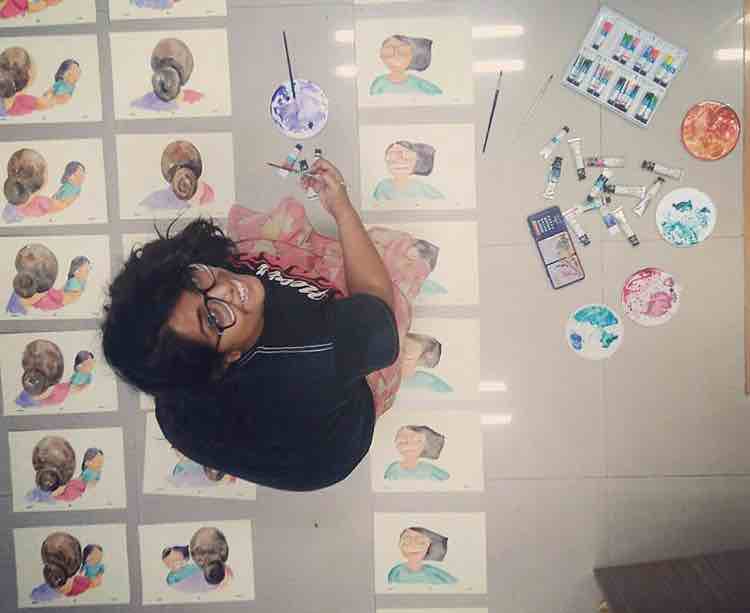 AG: More thoughts you would like to add?
I am thankful to Animator's Guild to cover this story. It boosts indie filmmakers like us.
I feel experimenting is important. Indian animation needs to explore its own stories, art forms, animation styles, storytelling patterns. We need to be open to learning and unlearning. We need to be more compassionate towards other. Everyone has their journey, their struggle. Covid is another struggle, but I am sure it will pass too.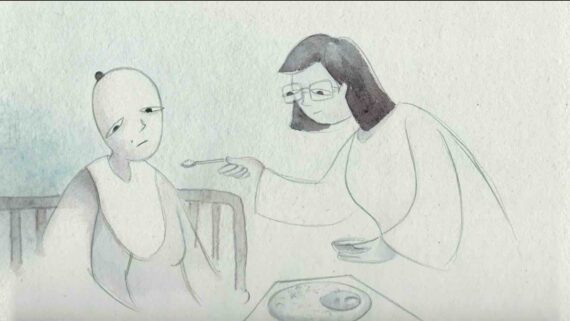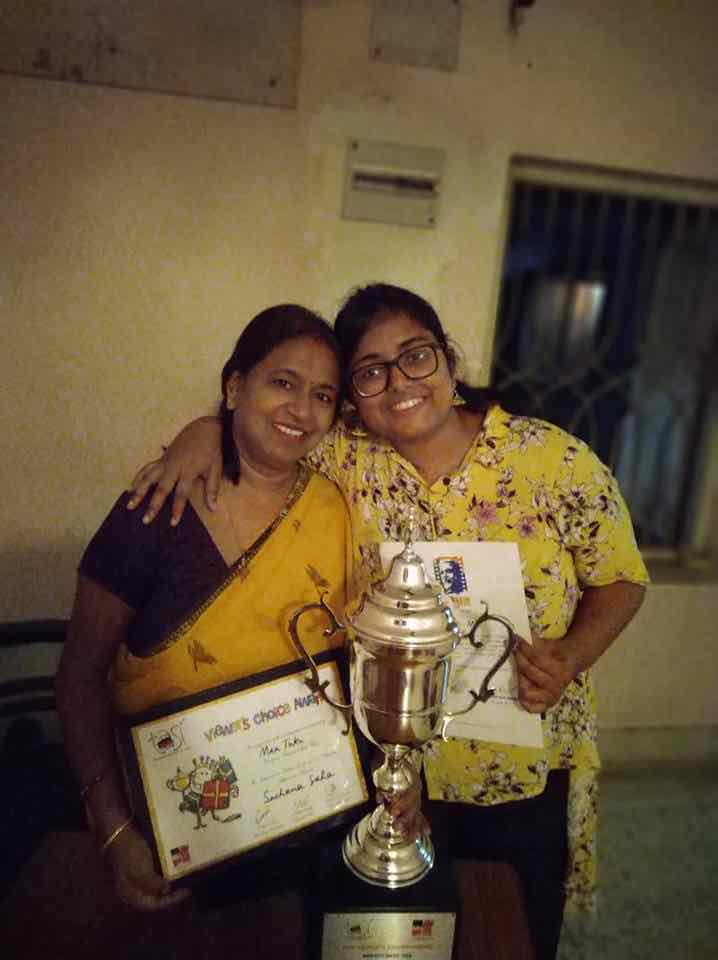 We wish Suchana the very best and hope to see more good work from her and team.