#Inktober with Squidink Studio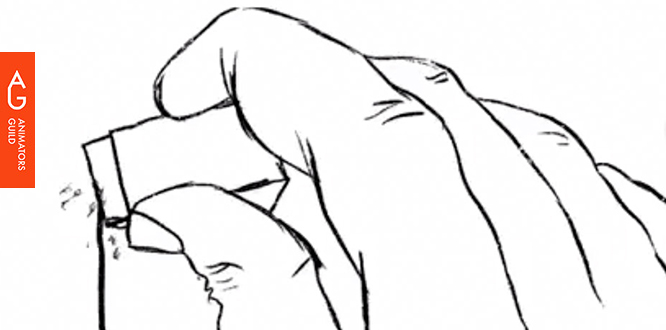 It's almost the last day of #Inktober and we've enjoyed seeing a lot of lovely inky illustrations and doodles. But we thought of presenting to you one such #Inktober project that's not only quirky and fun but also right up the'Animation Alley'. The creators are called SquidInk Studio and we had an inkling you'll like these little daily GIFs they've been posting each day!
AG: Who is Studio SquidInk? Tell us a bit about yourselves and the work you guys do.
SI: SquidInk is made up of Maanvi Kapur and Aniruddh Dube, and we are visual artists based in Bangalore. We went to the same college and have been collaborating ever since, and SquidInk is a result of such a need to collaborate outside of the daily work day, as a channel to let out all the creative energy into something that we don't usually get to do in our day-to-day work so much.
AG: Do you guys participate in #Inktober every year? Why did you choose to animate in addition to illustrating?
SI: We have been doing #Inktober for a few years now in our own individual capacities, and Inktober for us has always been a great motivator to do more with art. So this year we decided to do something different, and wanted to challenge ourselves to do more than just illustration. And animation is something that we've been wanting to incorporate in our work, and this seemed like the perfect opportunity.
AG: What's your daily creative process with this? How's the experience been so far?
SI: Usually we try not to think of these as something structured in the way of a process, but rather as an escape from the daily routine. So we usually find ourselves discussing during the course of the day, what we would like to do for the day's prompt, and we try to steal time during the day to work on the frames for these animations. The goal has been to be 1 day early for the prompts, and so far that is worked in our favour! (for the most part, anyway)
AG: Tell us about some of your favourite GIFs from this series and why.
SI: In the hope of not sounding too full of ourselves, here are the ones we think are generally pleasing to the eyes. (in no particular order!)
Day 23 - Museum: it's the cheekiness of that animation that we giggled over.
Day 25 - Resilience: the subtle animation in the leaves was something we were quite happy to achieve
Day 9 - Reading: we thought this had a fun surprise at the end!
Day 18 - Hugs: c'mon why wouldn't anyone love this one! 🙂
Day 11 - Ice Cream: we created this humanoid quite similar looking to the ice cream scoop itself. The idea of the ice cream licking back was unexpected and added a bit of humour to it.
Day 15 - Climate Change: Sir David Attenborough is someone we really admire and is also synonymous to our love for nature
Day 2 - Isolation: This one was something we all have felt in the recent months and tried to capture the cyclical routine using a cup of coffee as a metaphor.
Day 1 - Hairy: This one was the first in the series, the pandemic affected quite a few aspects of life, hair being one of the unassuming ones!
AG: Below are 2 additional favourites from your series from our end:
Day 17 - Sunset: We loved the simple yet evocative interpretation
Day 10 - Patterns: For the simple yet fun story telling!
AG: It ends tomorrow! So, what's next?
SI: We started SquidInk with the intention of wanting to do more Illustration and more Animation, so the plan is to continue exploring more within those avenues and then let's see where that takes us!