POST OFFICE STUDIOS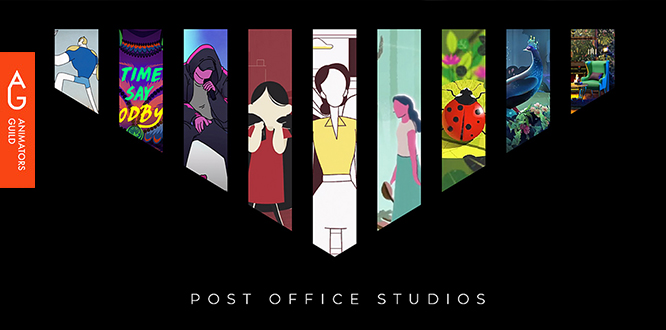 Animation Film Design is an art form that stretches beyond the stories they tell, across various media, materials and methods. Typically broadly categorised into '2D' and '3D' - the average non-industry viewer misses the specific techniques within animation. But therein lies the beauty of the medium - one that offers so much exploration opportunity - as animation allows you to breathe life into literally anything!
I came across the work done by Post Office Studios some time ago and the first thought that struck me was that here was an Indian studio really pushing the medium and coming up with various styles and designs within the commercial work they were posting. Right from the aspect of story telling to the character designs and treatment in each video, I loved their sensibilities and finesse. But most of all I loved the diversity in their body of work.
For those of you who aren't familiar with them, POS is a sister concern to the live action production house Supari Studios, based in Mumbai. Today we get to share with you their story - the method to their well designed madness!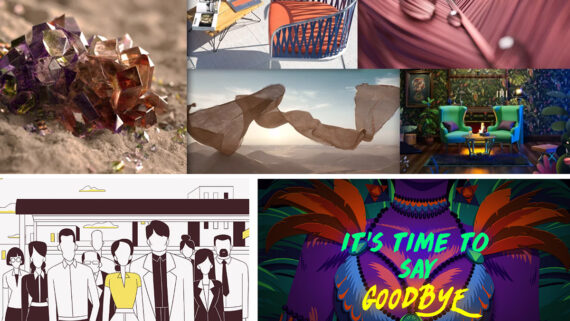 AGI: Could you tell us the genesis story of POS, the people behind the brand and your vision and what you aspire to become.
POS: We started off as a pillar under our branded content vertical, Supari Studios which was founded in 2012 by Advait and Akshat Gupt. Within 2 years of its inception, Supari Studio felt the need to have its own small team of designers and animators lead by Aditya Tawde, due to their constant requirement for post production.
However, after realizing the growing demand for content in animation and motion design, we decided to set up a separate company under our CCO Aditya Tawde in September 2017, to fill in this niche requirement. Ever since we were set up, we have always aimed to be unique, ahead of the curve and stand out not only creatively but also technically, to match global standards and we aspire to become one of the best design-driven organisations.
AG: In order to break the norm in the industry and stand out, you must have taken certain steps. What type of work culture do you practice that makes you different from the rest? Tell us about the team and other practices.
POS: The key to Post Office Studios' success has been its deeply rooted culture focussed on fostering creativity, research and innovation, which enables and encourages our team to push the boundaries of creative storytelling, by developing a portfolio of unique and experiential work in the online video space. We are also relatively tech-driven. We are investing more time into application-based research that uses AI and machine learning to automate the creation of 2D animation, with the end goal of making a professional looking animation piece easily creatable within minutes.
AGI: When we spoke earlier, you mentioned collaboration being a key ethos at POS. Tell us a bit more about that.
We love collaborating with artists for our projects and we take pride in collaborating with artists not only from India but Internationally as well. It brings out diversity in our work and enables us to grow as we learn a lot from each other. Back in 2019, India's largest paint company, Asian Paints, launched an integrated brand campaign called ColourNext, showcasing an expertly curated set of four trends in addition to a handpicked Colour of the Year.
We were eager for the campaign films to be created using 3D techniques. However, having to create five distinct films in a short span of one month was a challenge for our team. We wanted to push the envelope to the fullest extent possible. We therefore collaborated with 12 artists based out of countries such as the USA, Russia, Belgium, Poland, UK, Italy, Spain and Chile, who worked in sync with our talented team based in Mumbai. Another upside of this project was that it led us to strengthen our 3D animation capabilities, which we have been able to add to our offerings. Since then, we have been able to constantly collaborate with artists working from different time zones, who have helped us create some outstanding visuals in the world of CGI.
Following are some of the films we created for Asian Paints ColourNext 2019 and 2020: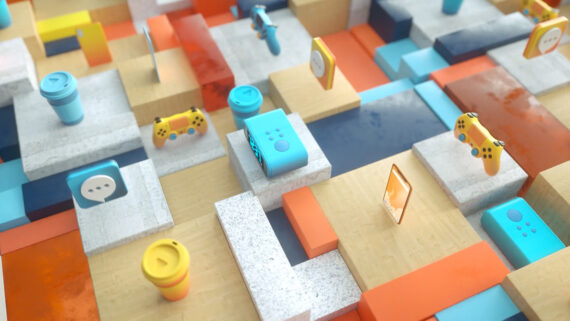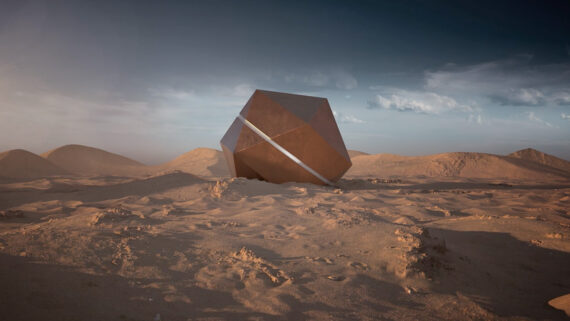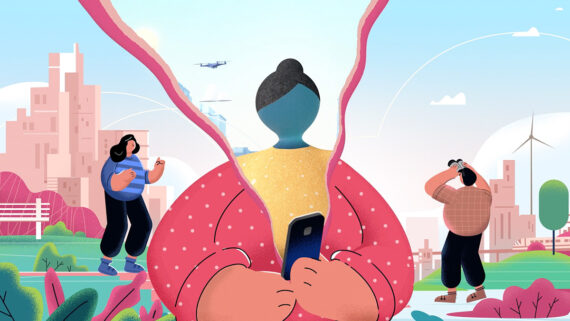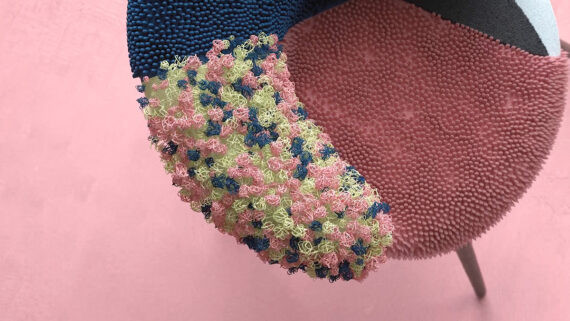 AGI: It's great seeing all these innovative styles achieved in CGI.
You called yourself a more 'tech driven' or 'new media' centric studio. Let's talk about some other projects where you felt you could push the limits to innovation and experimentation in various ways. What were challenging about these? What did you enjoy working on the most, as a creative studio?
POS: TEDx REAL SIDNEY A Collaborative Title Sequence would be one of them.
In the past, TEDx title sequences have aimed to provoke thought by holding a mirror to the state of society: reflection as catalyst for change. For TEDx2020, we returned to the spirit of playfulness. A group of the world's best motion and sound studios were united in a global collaboration to illustrate the theme of "REAL".
Each studio contributed their own unique vision of reality, with the resulting diversity of concept and style supporting reality's elastic nature. Seen together, this suite of idents combines to illustrate the complexity of the real more completely than anyone could achieve alone. Woven together to form the opening titles, animations meld with the poetic glue of narrative: a story of hope, passed down from mother to child, wherein we seek to reconcile a black and white reality with the dream of a more colourful life.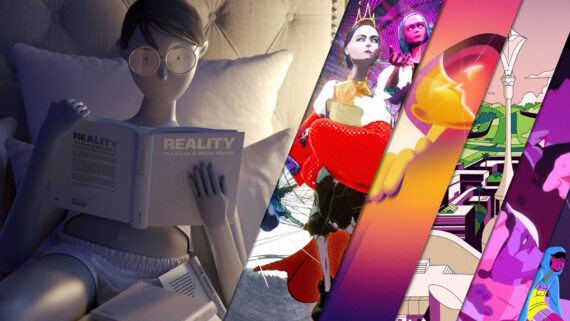 TED x REAL 2020 Full Title Sequence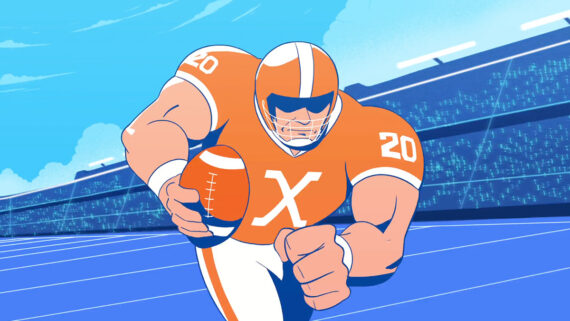 TED x REAL 2020 POS Sequence
Another project we are proud of is IMAGINABLE FUTURES.
This animated piece aims at unlocking human potential through learning by catalyzing people, ideas and systems so every individual thrives and contributes in a changing and interdependent world.
The film showcases unique designs and characters that are intensely animated frame by frame makes it an interesting treat to the eyes. Smooth transitions between scenes with different mediums of animation coming together seamlessly to create a soothing visual combined with strong storytelling techniques that help elevate the visuals and etch its way in the audience's minds.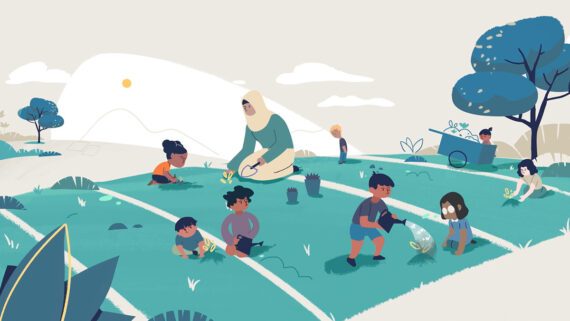 AGI: What does POS do when they have time to spare from commercial projects?
POS: Being a collective of creative individuals, we're extremely passionate about exploring different fields of interest. We tend to do a lot of experiments in our free time, and with the pace at which technology is growing today, it's far easier to get our hands dirty.
In the past couple of years, we've created immersive content in the Alternate, Virtual and Mixed Reality spaces for brands such as Snapchat, Instagram, and the Government of Telangana for their Hyderabad Design Week. We believe that the quality of immersion takes the experience of watching content a notch higher; unlike mainstream digital methods, immersive technology makes the user a part of the experience, leaving a long lasting impression for audiences watching. It also puts additional power in the hands of the creator, because possibilities are endless.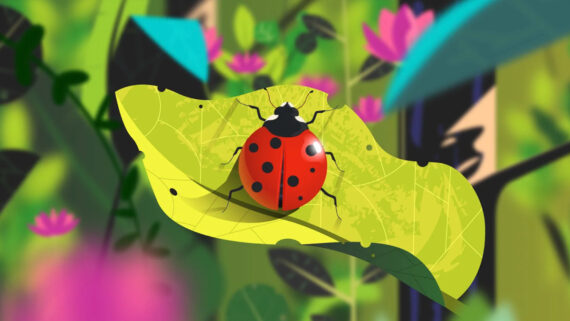 AGI: Has the pandemic affected your work in any way? What were the learnings / challenges?
POS: We do love challenges, but the Pandemic was something that we were not prepared for and 'Work From Home' used to be something very unfamiliar to us, pre-covid. All of us were shocked to realise that it was no longer a dream, we transitioned to WFH quite effortlessly. There were hiccups, not nothing unmanageable. We are a process driven company and were almost done laying foundational structures to work in an efficient manner. Working remotely, further empowered us to collaborate with more artists around the globe. We have started respecting everyone's time and space. Our meetings are now shorter, faster and result oriented. There have been ups and downs due to the pandemic, but our HR department has managed to keep the morale high by planning online games and events for our employees. We've been celebrating birthdays online and even having 'no meetings day' once in a while to bring in the balance required for us to function efficiently.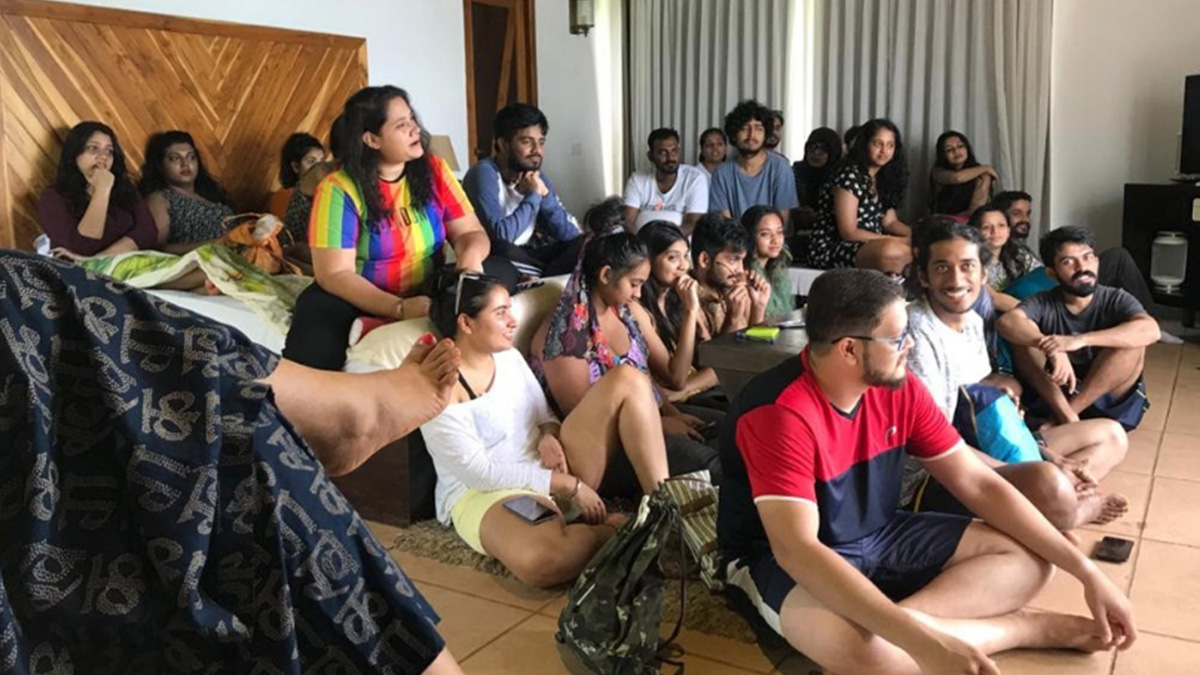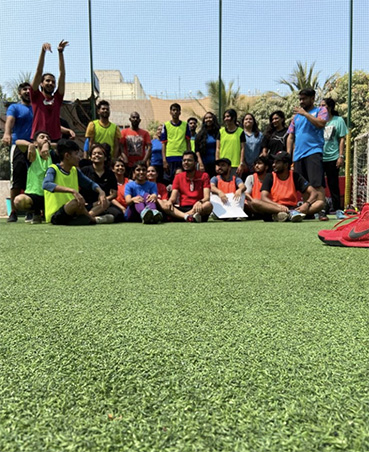 AGI: Are there exciting upcoming projects we should look forward to?
POS: Yes, we are very excited about Asian Paints ColourNext 2021. We have been working on the campaign with Asian Paints every year for the past three years. The films will be released at the end of March. Much like every year, the theme for this year has been inspired by events that occurred in the previous year. Needless to say, four out of the five trends this year have been inspired by Covid in some way or the other.
AGI: What are your thoughts on the present and upcoming Indian Animation Scene? What's good? What's lacking?
POS: We feel that there is a lot of potential in our country which is untapped. Original content is definitely lacking in the industry. In today's world, everyone wants everything to be super fast, unfortunately that's what is also killing the industry. Trends keep changing, technology and innovation is the key to sustain in this country. We're a small fish in a vast ocean, trying to navigate our way, gradually growing, learning how to be innovative each day.
AGI is doing a fabulous job by promoting artists and their work, from all over the country and bringing the community closer every day. It's exciting to see new talent and art-forms on your website and to see the community grow bigger. Please continue telling us these stories and inspiring us and the young talent across the world.
AGI: Thank you so much! Last button the least, what would be POS's one message to the upcoming youth of the industry, as a boutique animation studio!
POS: If you want to get better at something, keep doing what you love. Don't underestimate yourself, there is unlimited potential in you that you haven't explored yet. Don't hesitate to be different, different is unique!