The making of MÃYÃ
In July 2021, Totem Creative, whose work we are familiar with and love, dropped their latest work online. An animated 2D music video, by the name MÃYÃ. It's a passion project, they said. It's a labour of love for over a year. We were intrigued, and we reached out to Totem folks to have a casual chat with them about their latest endeavour.
Totem Creative is set in Mumbai, co-founded by two graduates in animation from MIT design institute, Pune. They are Arvind Singh Jeena and Nikhita Prabhudesai (now Jeena). Somewhere along their journey of friendship and creativity, Nikhita and Arvind tied the knot, and they maintain that their partnership is equally based on love and being on the same page with respect to their creative endeavours! In the Indian Animation Industry, where animation is mostly used for experimental show packaging, advertising and brand films, Totem has managed to stay rooted to their first love, i.e. 2D character based story telling. Whether by gently selling it to their clients (even if their budgets don't appreciate the effort that goes into creating character animation) or by taking out time from regular commercial work to develop personal passion projects, such as this music video.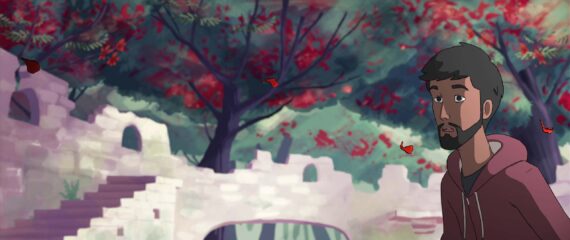 The film was released on Totem Play, a YouTube channel the studio has been building, dedicated to original Indian animated content.
"We like to call it Guerrilla Film-making", says Arvind, with a grin. "We sneak in some hours for our self initiated projects whenever time permits, in-between client projects. Whoever's free in the team jumps in to help the person working on the project at the time."
In the case of this music video, the journey was a little more complex, as the co-founders explained to us. The concept behind the story, based on a mystical Goddess with the power to create illusions, Maya - was something they had come up with a while back. Not wanting to get tied down to a commercial client who would meddle with the concept, they thought of bringing the story to life and animating it to a royalty free track of their choice. This concept would allow them to explore the magical dreamlike world the protagonist is discovering in the video and help them push their visualisation to another level.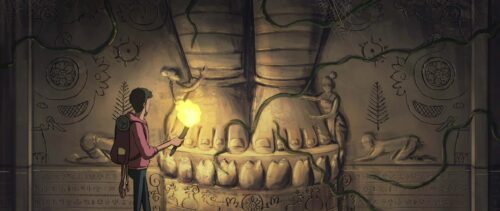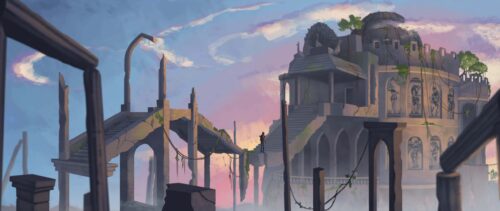 "In every passion project we take up, the aim is to push our limits and master new skills and improve our craft" explains Arvind.
At that point, in comes Ashish Phadke, assistant director to Arvind on this project, who started his journey with Totem as a Graduation Project working primarily on this music video. "My biggest advice to all upcoming animation students would be one thing," says Ashish with a big grin, "Be ready to unlearn and practice your skills everyday. Be ready to do the sack jump exercise all over again if required! Don't be egoistic about what you think you know!"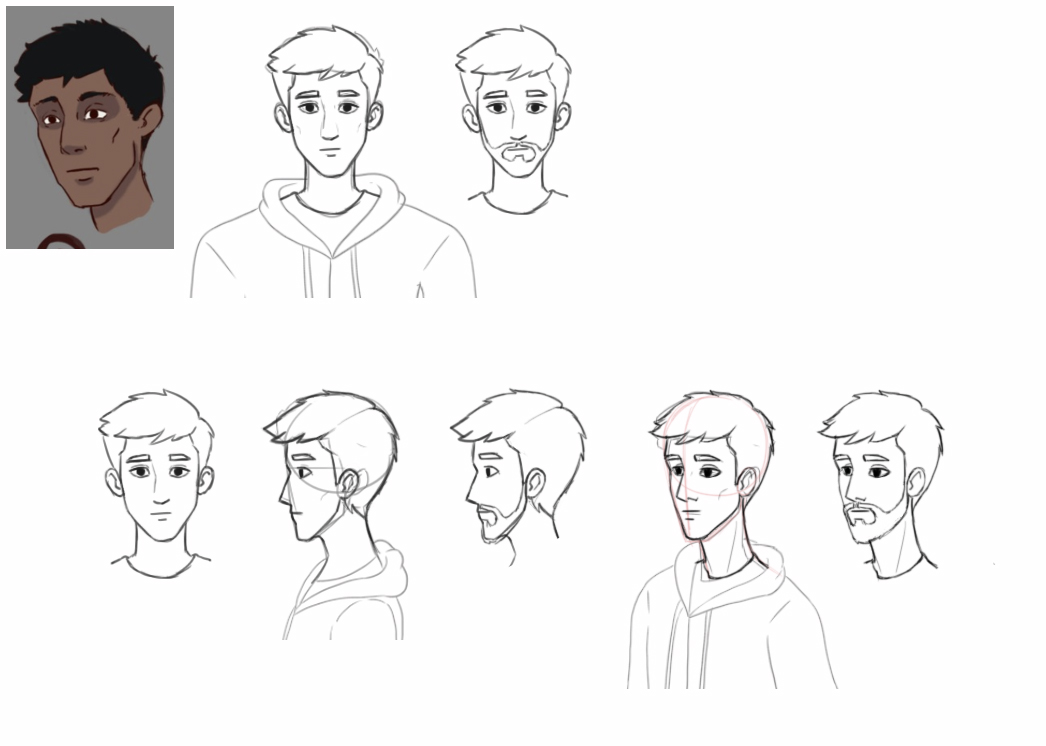 After a few months of working on MÃYÃ, as a Graduation Project, Ashish, guided by the founders, realised that this isn't something to somehow wrap up in four months and move on. The whole team deep-dived into developing the look and feel of the video and eventually Ashish stayed on to join the Totem team and continued to work on other client projects - taking out time whenever possible to jump back into this one.
In the meantime, impressed with the way things were shaping up, Arvind and Nikhita were advised by some friends to approach real artists and musicians to see if the video could become their official video. "We spoke to a few Indian musicians, but frankly the style of music wasn't going to be a fit. The original track we had chosen had an electronic-rock feel and we wanted to find something suitable, so we wouldn't have to make too many changes to the animation we'd already done. Then we came across this Argentinian Rock/Pop ensemble band called Siamés, whose music we really liked. Plus they had a lot of amazing animated music videos on their Youtube page that we loved. You should especially check out the music video for a track called 'The Wolf' that they have created!" Arvind says excitedly.
(We have checked it out, and yes, we love it too. So we are adding the link to the video here)
"We found one of their tracks called I Can't Wait that we found to be a great fit for our video. It had a similar electronic-rock feel with a progressive soundtrack, which we needed. We'd already done about 70% of the work by then, and when we told the rest of the team we were planning to switch tracks, they were all sceptical…" Nikhita explains, "But once we tried to lay it all in, it was amazing how the new track seemed to go with the story even more than the original one! In fact no one could believe how well it sat with the new track, as if it was made for that. There is this one instance in our video (at 0:40) where the character's movement was synched with the beat of the old track. The new track had the beat at the exact same place, and even louder with a better build up! It gave us all goosebumps when we heard it for the first time!"
"We then reached out to Siamés and showed them a work in progress version of the video and explained about our passion project to them. We were not expecting monetary compensation but we were hoping they would like it and make it their official music video." Arvind says. "The band responded saying they love the work so far! Unfortunately though, they have an exclusive contract with a studio called Rudo Co. to produce all their official videos so they would not be able to break the contract. However they requested us to go ahead and wrap up the video and release it as a fan video, and they promised to take care of the music rights for the release. Excited by their interest in the video, we decided to up the quality even more and finish it to the best of our abilities! So we all jumped in to give this project the final push that it needed… and on 23rd of July we finally premiered the video.
The response to the video has been amazing. It's a simple and beautiful story of our protagonist, a young man who gets a vision of the elusive goddess Maya in his dreams and sets out on a quest to find her. He crosses magnificent realms; from forests, waterfalls, deserts and high mountains, getting glimpses of the goddess in his surroundings every now and then, to eventually arrive at a magical location with ancient ruins of a fortress. The last step of the journey involves a blood ritual. Our hero accidentally cuts himself, spilling his own blood on her crypt, releasing her from her trap. We finally get to see Maya reveal herself to him in all her glory. It's probably reminiscent of the Totem Folks putting in their own sweat and blood into this beautiful labour of love, and the glory of the video that appears to them after a year of dreams and hard work.
We asked the creators to talk about their actual process and pipeline for production and some of the technical challenges they faced. "The pre-production was done entirely on Adobe Photoshop, from storyboards, to visual development and background design. Animation was produced using TVPaint, a French 2D frame-by-frame animation software, and composited using Adobe After Effects. This is usually our process for most of our independent films. There weren't a lot of technical challenges; it was more of a learning curve for all of us, at every stage of production. One thing we would like to optimize is the workflow from multiple licensed software to a single open source software. So maybe in the near future we'll be exploring Blender's Grease Pencil as well." Nikhita tells us.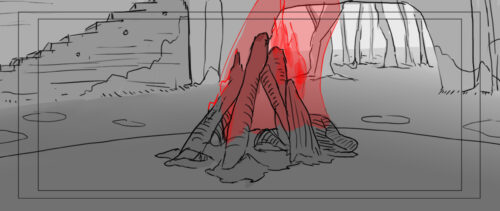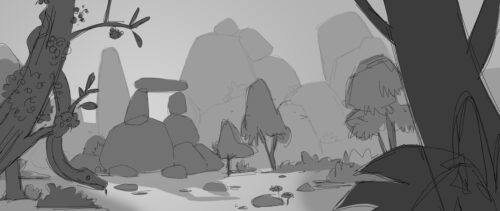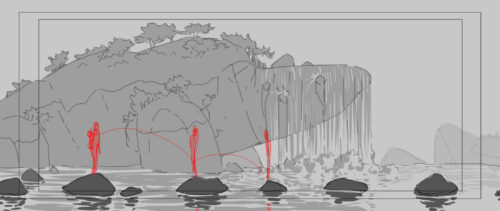 In fact, the Totem folks would like to present all the pre-production and world building that went into the video by compiling the creative process in the form of a book called 'The Art of Maya'. To find out more about the book, or to aid them with the publishing process, please head over to the Totem Instagram page and DM the creators.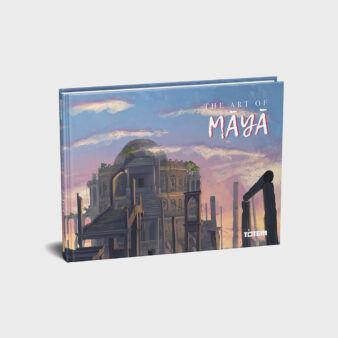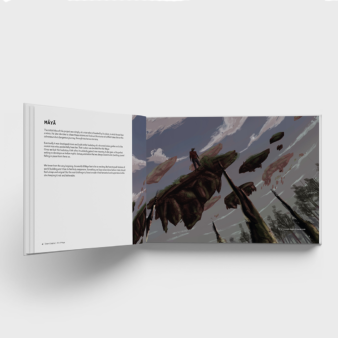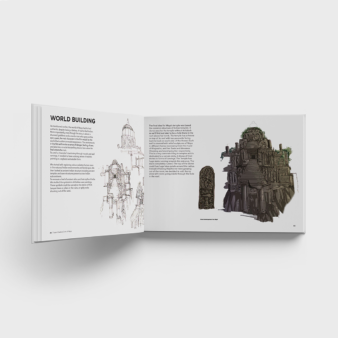 At the end of our chat, we asked the founders what is next in their pipeline. We enjoyed their short animated thriller called Crossing earlier, and a remarkable TedEd video on Pompeii a few months back. Apparently there's more where those came from… another short called Paper Planes has been in the making (for a while) but is nearly at the finish line. All I can say to that is "I Can't Wait!"