9X Network – A story of music broadcast and animation!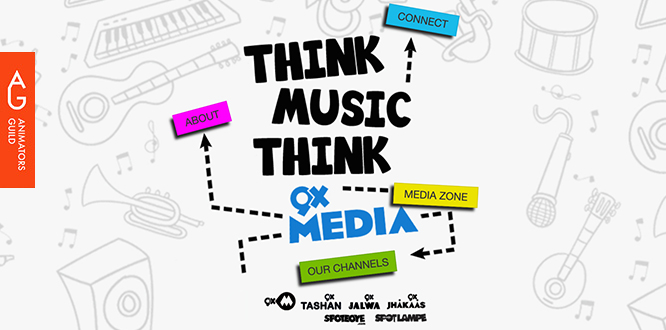 The following is a conversation between Prateek Sethi and Mr. Nikkhil Shirodkar. Mr. Shirodkar has worked with multiple networks and has also had the privilege of being immortalized by Vaibhav Kumaresh as a character in the Simpoo Singh animated series.
Prateek Sethi: Hi, Nikkhil! Please let us know about yourself and what your role entails at 9X Network.
Nikkhil Shirodkar: Hey! I'm currently the Senior Vice President, Network Operations at 9X Media Network. 9X Media is primarily a television music network. We have four music channels 9XM, 9X Jalwa, 9X Tashan and 9X Jhakaas. I head Broadcast Technology and Operations for the network. This includes everything from post production, animation, playout, sat-com to broadcast and corporate IT. Specifically about animation we have a Maya 2019 / Arnold pipeline.

PS: Could you tell us about the unique usage of animation on the network and the volume of content generated..
NS: From the outset, 9X Media had a clear requirement of wanting to be different from the likes of MTV, Channel V, etc. Instead of having a known figure as the face of the channel the management at 9X Media was firm about having our very own animated characters instead. This turned out to be a great decision for the channel as it was very well received by the audience. Our characters Bade and Chote have since then become household names and are the mascots of the network.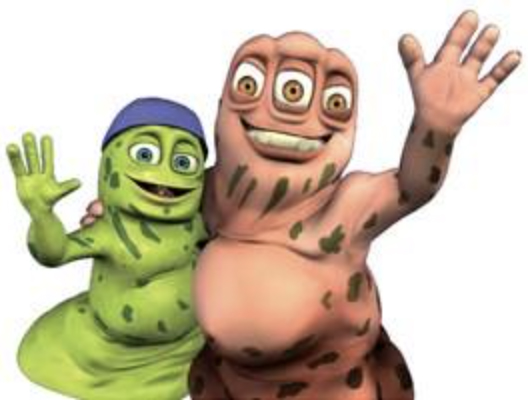 Bade and Chote, the two loveable worms.
Pre Covid-19 regulations, we would often tie up with Bollywood movie releases for our property called The Bakwaas Show. The idea was that Bade and Chote would have Q&A sessions in the form of a gag where the actors would also participate. Whenever available, actors would be shot in front of a green screen. The voices of Bade and Chote, who were later animated as asking the questions would themselves enact the entire gag with the actors on set which gave the animators a guideline for placing the characters. This format became quite popular On-air. Along with this we also have sales-integrations. Brands like Rasna, Cadburys and Pepsi to name a few, have our characters integrated in their adverts. We've done World cup idents and in recent times an ident for RBI.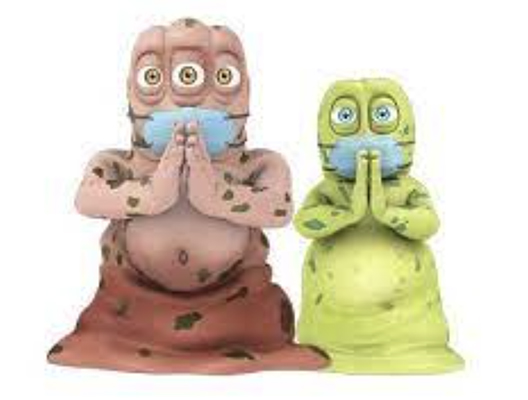 Post pandemic landscape has changed drastically. Movie productions have halted since theatrical release is no longer possible. Volume of content generation through such avenues have considerably reduced. However, we are re-looking at the short video market. The micro-video format has picked up online and we are looking at short, enjoyable gags for which we might soon be generating new content.
PS: Ever since 2007, being an animated music content network, 9X has consistently been at the top. But with internet becoming mainstream, things have changed. So, how has the advent of OTT and online music platforms impacted viewership?
NS: We are a pure play music network and so we have no IP rights over the music. That is still owned by the producers. What we have done is syndicated our channels to OTT platforms. Our channel are available on Zee5, MX etc. However, we are not syndicating our animation work exclusively anywhere. Even though OTT is all about VOD content almost all the big players carry live feeds of channels. This shows that there is still viewership for linear tv.
PS: How has the ride been thus far, in terms of writing for animation and producing the content? Have you had extra writers come onboard for creating material?
NS: The original voice of Chote was also the writer but he has moved on to other ventures and we've had external writers since. Humor is difficult to generate consistently, so we have had writers freelancing with us. Now, of course, we do have people in-house but we have also worked with both contractual writers and freelancers.
PS: As a broadcasting company, workflow is quite streamlined but do tell us of any challenges faced by you.
NS: Of course! Over the years, technology has had a meteoric rise and improvement. This has led to ever-shorter turnaround times. Video render times have considerably reduced and we have newer accessible methods of content generation, GPU renders, AI augmentation etc. However, animation/3D pipeline has, by-and-large, remained keyframe based, which is a labor intensive and a slow process. Mocap and computer aided animation while works very well for gaming studios it is unviable for us. So, we follow traditional animating pipeline as far as pure animation is concerned.
AI augmentation is yet not an option because the emotions that a human artist can create cannot be done so by it. This is even more pronounced in the case of creating humorous content. It becomes hard to train the range of expressions and micro gestures, for two wacky characters like Bade and Chote, into the AI model. AI based script to animation is still a long way off. There has been some early research done by The Allen Institute for Artificial Intelligence, The University of Illinois Urbana-Champaign, and The University of Washington developed the AI, called Composition, Retrieval and Fusion Network (Craft). They were able to produce original animation of the Flintstones from text description alone. The model was trained of 25000 Flintstones videos which were all annotated. Promising but still very early days.
PS: You mentioned Motion Capture. Why is it not viable?
NS: We have worked with both full body suits and exclusively facial Mocap, but the results were subpar. As a company, we want to employ methods that reduce turnaround times. It is unviable to invest in the rig and actors while also spending time recording along with animation and cleanup. Having said that we did use Adobe Character Animator which is a 2D puppeteering software and we built 3D looking Bade & Chote puppets which could be quickly animated and exported. We had a daily news bulletin show called Newsic wherein we would cover topical, trending news in Bade Chote gag style. Character Animator gave us the flexibility to quickly turnaround these bulletins which is simply impossible to achieve in a traditional Maya pipeline. I think it would be safe to assume that we were the first TV network to use Character Animator if not the only one.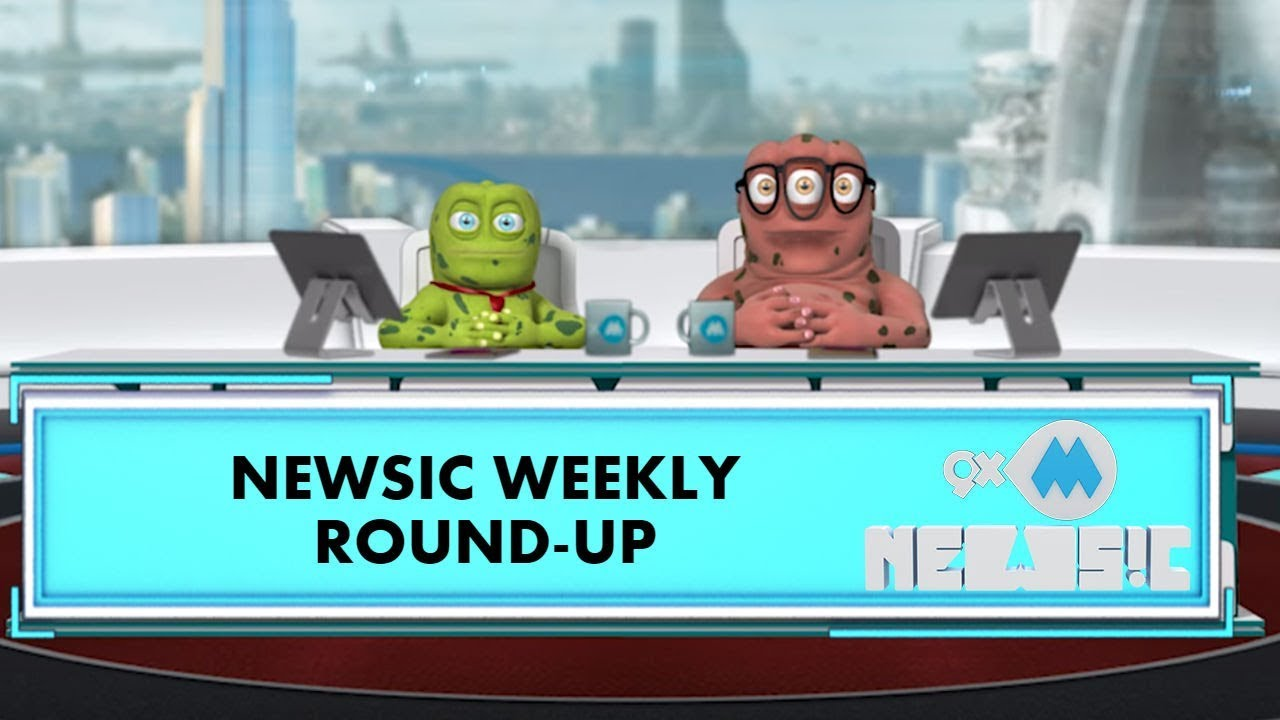 PS: Music naturally is for all age groups. However, what demographic have Bade and Chote, lovable characters that they are, tapped into?
NS: The feedback says that it's 4yrs and above. They're quite popular. We've heard that some kids throw tantrums, refusing to eat unless 9XM is switched on! Parents often leave their kids watching 9XM because Bade and Chote are sure to keep them entertained.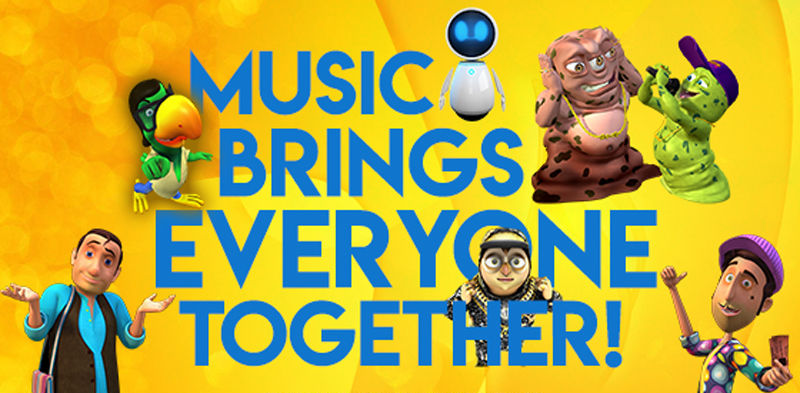 PS: One of the hotly discussed topics in the animation circle is that there isn't much animated content for young adults and adults in India. Being a part of the broadcasting industry, why is no investment put into it? Is there any need to generate content specifically for adults?
NS: 9x Jalwa has a character duo named Halkat and Sawaal. Halkat sells black-market theatre tickets while Sawaal asks questions after questions at the expense of Halkat's sanity. This duo is hugely popular, so much so that independent online creators make memes about them! Animation content has and is largely kids driven and there is always co-viewing with the parents. Then there is the entire merchandising and theme park ecosystem.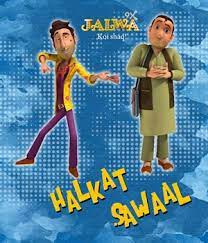 Animation for adults has always been a niche. A Disney or Pixar will never do an Afro Samurai. Netflix did try it with Love, Death and Robots which was very good. Adult exposure to animation currently is largely through gaming.
I will say, however, there is definitely a gap for the older TG in terms of animation on TV.
PS: I think the biggest issue, currently, is the lack of good writers for animation in India. Most writers denigrate the art of script writing for animation by considering it "for children".
NS: I agree. Even outside the US or Disney, I was floored by the quality of scripting, animation and character design by for example Masha and The Bear( Mawa Kawa) created by Oleg Kuzovkov in Russia. Animation lets you think freely as there are no constraints to your imagination. We seem to have a major deficit there and that can be seen in the quality of not just animation but even the films and shows we produce. Script is just a part of it, albeit an important one. While a lot of Indian crew would have worked/work on a Disney/Pixar feature where in most part we are only executing someone else's vision. Can we come up with a How to train your Dragon or Inside Out? Well I haven't seen one yet.
PS: What do you think about India's animation industry? Given the short timelines we often end up with animated content that is at a lower quality than studios abroad.
NS: I agree, that animation in India has a long way to go but there needs to be rising awareness about how animation works. As broadcasters, we have to create content very fast. Sometimes we do not get enough time to do justice to the scripts because timelines are quite short. Content has to go on-air and we do have a commitment to sales.
At 9X Media all the producers within our network know how an animation pipeline works. Unlike motion graphics, we cannot make changes at the very end. Every change requires going back to the storyboard and reworking the keyframe animation. The process of approvals and changes are time consuming. But we have created certain roadblocks to mitigate these hurdles. We have set certain points-of-no-return. Once the play blast is shared, certain camera angles and animation can be changed. Once it reaches the lighting stage, animation cannot be changed. Similarly, lighting cannot be changed once it reaches compositing. And once it hits the render stage, it's finalized. We make sure approvals come before we progress to the next stage.
PS: How much of the channel content comprises original content i.e., that is not client-driven.
NS: Most of our animation work is not sales driven. We have motion graphics and animation work in the form of idents and lower-thirds created as topical content. Currently we have a set of short idents labelled "dance moves" where we have animated popular Bollywood dance steps and jazzed-up the characters in similar looking backgrounds. We even had Olympic-themed lower thirds. So we keep refreshing content around what's topical.
PS: So, on a different track, I'd like to ask how was the journey while you were at STAR? [laughs] Working with animation legend Vaibhav Kumaresh and being in Simpoo Singh!
NS: [Laughs] Oh it was a great ride! Without being too nostalgic, I'll say those days were different you know! There was always a buzz, so much of creativity around you. We used to look forward to the next episode of Simpoo, the next Santa Banta. It was fun! I don't know if things are the same but I hope it has continued.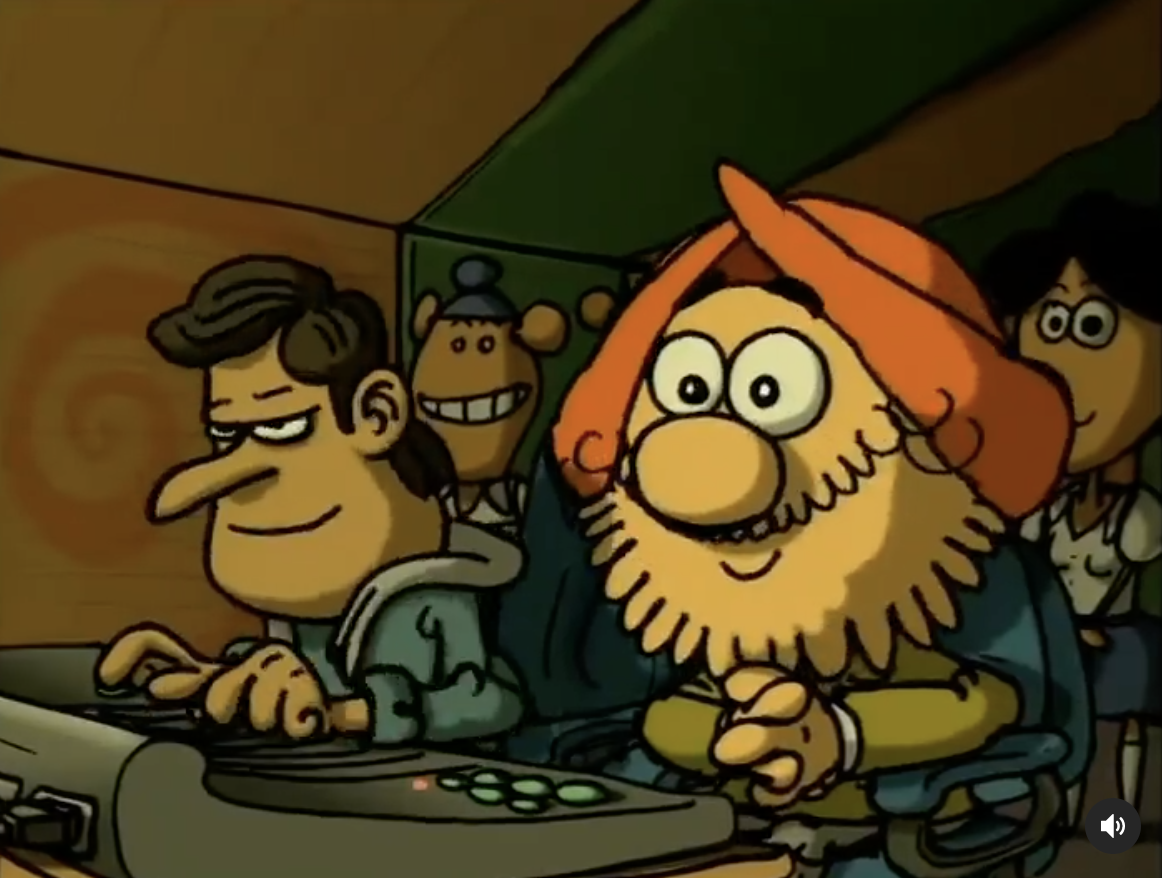 PS: What is your opinion on the future of animation?
NS: It is only ever going to rise. Looking at OTT platforms, they are quite focused on promoting animated content. I cannot think of any OTT platform that doesn't stream animated content. Netflix has an entire division for animation. Very soon Netflix is going to start games on its platform. I feel animation is going to become a staple in India moving forward. Whether it's games, short format or long format videos, animation is here to stay.
PS: Finally, do you have any parting thoughts for our young readers, most of whom are in the animation industry?
NS: Explore! Explore!! Explore!!! [laughs] But on a serious note, addressing the difference in quality between studios abroad and the ones in India, the quality is quite telling.
Hone your craft. Do not limit your thinking.
PS: Alright, thank you so much, Nikkhil, for taking the time out from your busy schedule and being with us!
NS: Of course, my pleasure Prateek!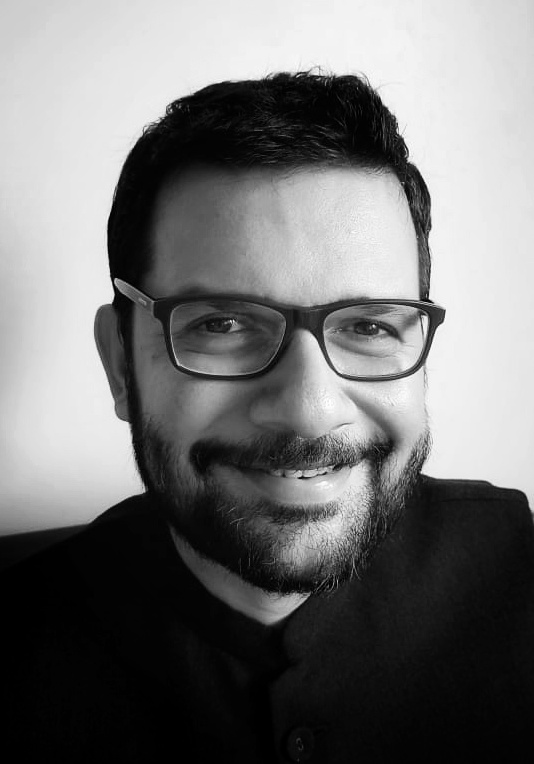 Nikkhil Shirodkar, Senior Vice President, 9X Media Network.
Amongst other things he is also an avid whisky enthusiast who loves to cycle.