Radha: The Eternal Melody by Bimal Poddar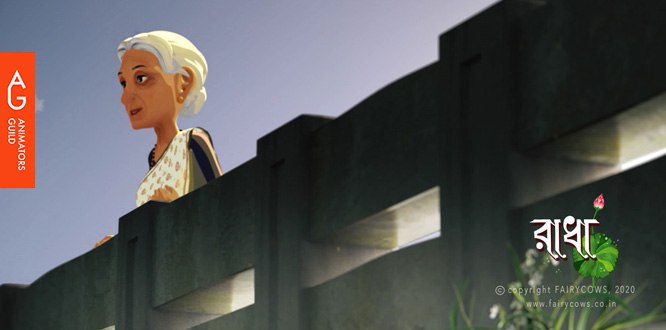 Radha: The Eternal Melody is a moving tale of the bond between a Grandmother & her grandson. Directed by Bimal Poddar in his maiden venture as an independent filmmaker, this animated story has won rave reviews at several national & international film festivals & is a 2-time winner of the country's prestigious National Awards (Best Animation Film & Best Audiography).
Bimal Poddar has done his Animation & design studies from NID, Ahmedabad. After having started his career as a visualizer, he founded his own boutique animation studio 'Fairycows Animation Studio' in Mumbai. We spoke to Bimal regarding his film & work.
AG: Hi Bimal, what was the inspiration that triggered the story and the characters? How much of a role did your Mother/Grandmother play in the portrayal of the character?
The film is about the love and devotion between the two characters. Losing someone is hard and we always repent on the things we did not do. However, that does not and should not affect your affections.
I had developed the main character during my college years and was very close to my own grandmother's characteristics. But the concept came to my mind after I lost her. So the concept is very much personal, the idea of letting go for the benefit of the one you love and yourself always engaged me.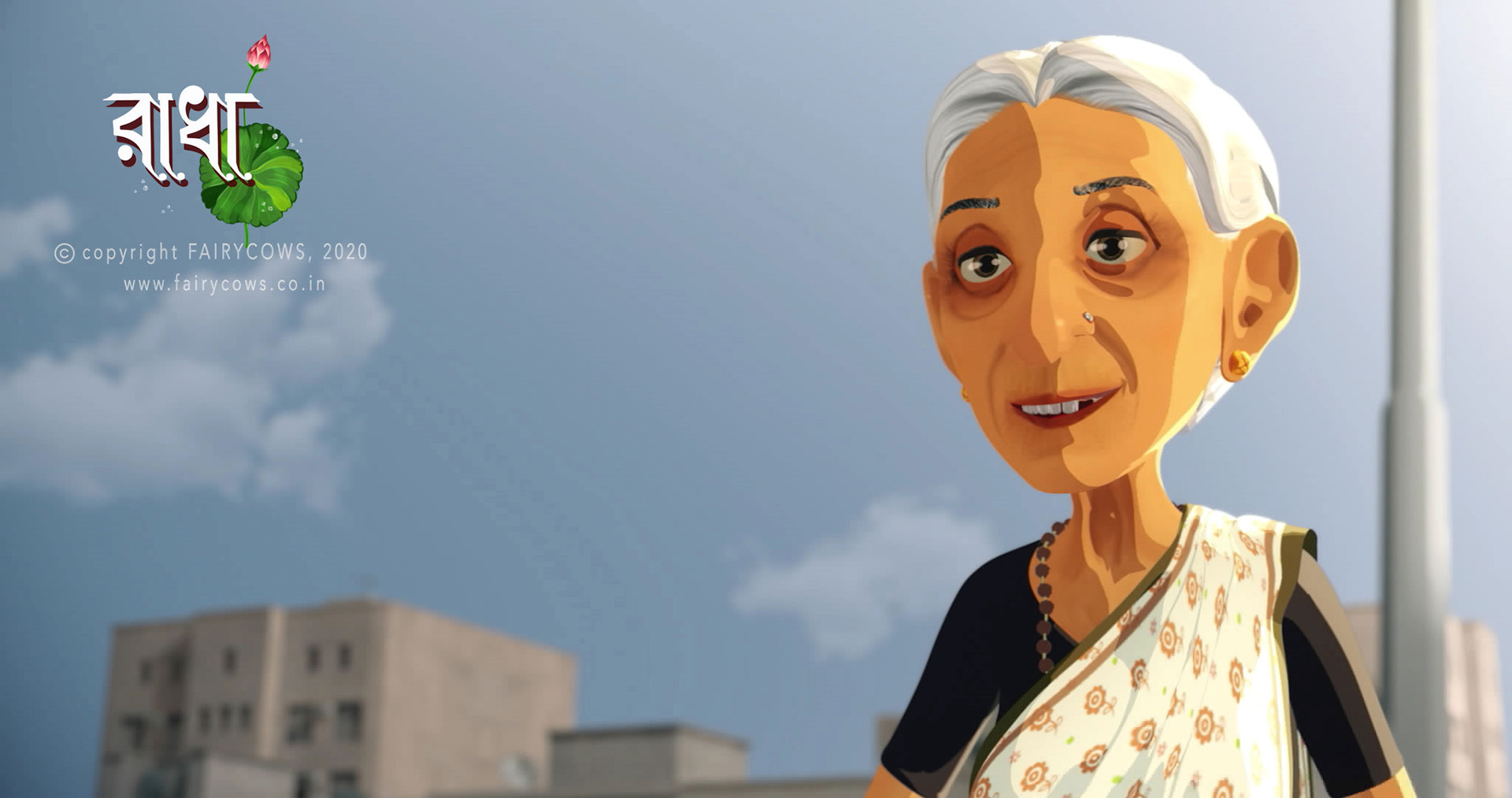 AG: The act of letting go (or leaving one's hometown for better opportunities) can be an intrinsic part of growth or evolution, which in its wake can put us far from our roots (or people who were originally our guiding light). What are your thoughts on it?
As we grow up and form our individual personalities, it's natural to seek something that gives our life meaning. This sometimes takes us away from our childhood roots. However I believe the separation to be only physical. The emotions we feel, the relationships we form and the things we learn make us the people we are. The bonds forged at a young age are a part of us. No distance can take it away because we carry it everywhere we go.
Like in the film the young boy with his innocence and playful nature amuses the woman he adores. Always close by, always looking up to her for everything. As he grew up, the dynamic changed. Although he moves away, she is with him. He sees her reflection in everything he does. The film is an ode to the ones who wait for us back at home, and will hopefully make you reach out to them with love.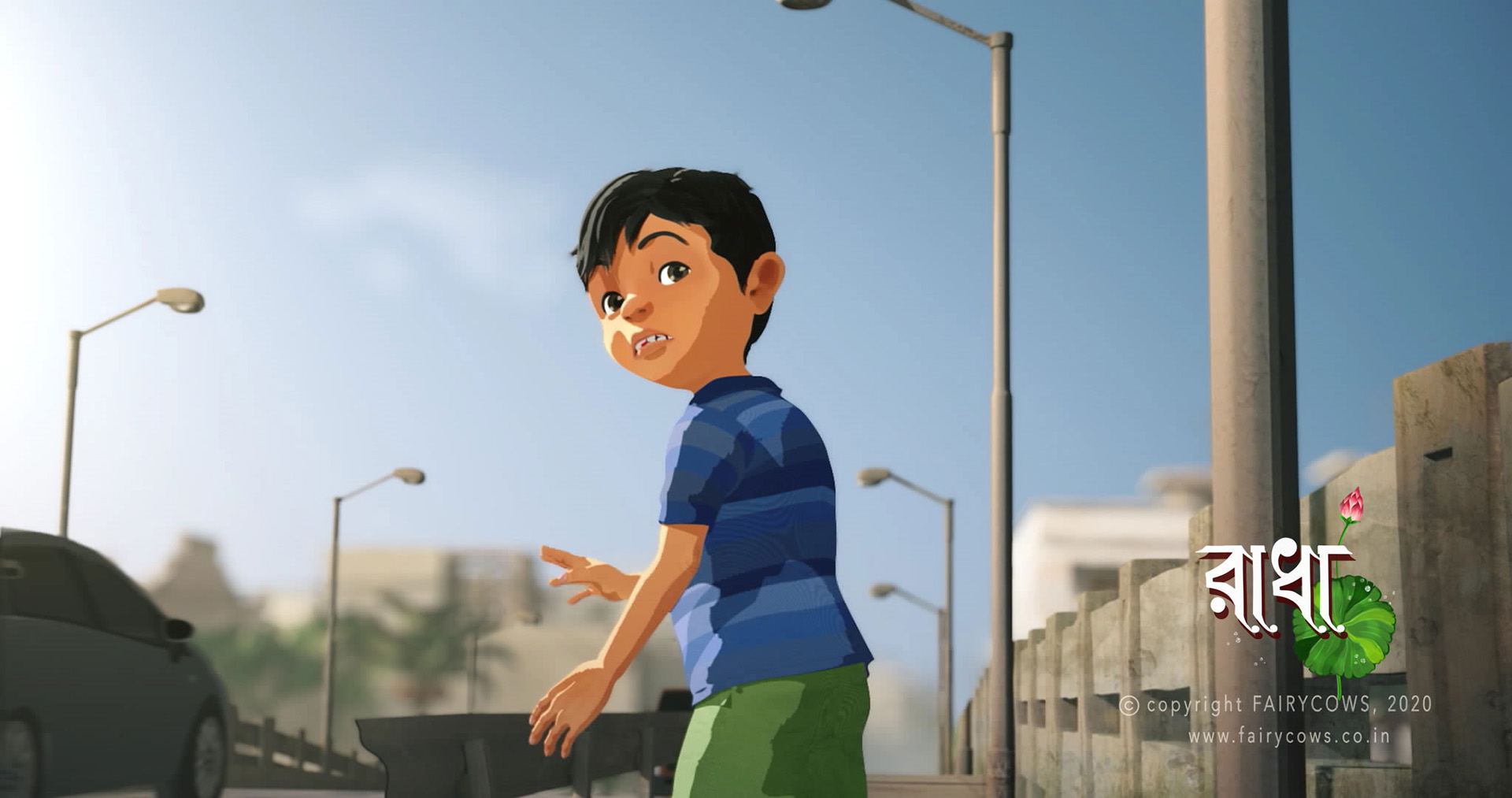 AG: The visuals in this film look realistic, but they have a certain texture & feel to it, unlike those usually found in 3d animated films which look CGI & machine-made. How did you come with this visual treatment?
RADHA is a realistic story, so animation techniques and visual treatment follow the same; heavy use of textures and realistic light play was intentionally created. At the same time we tried to follow a simple way of storytelling technique and basic cinematic language where we specifically avoided any kind of fancy camera movement, which is easily achievable in a 3d space. I even restricted myself from using dissolve between shots, though the film deals with a lot of back and forth movement in time.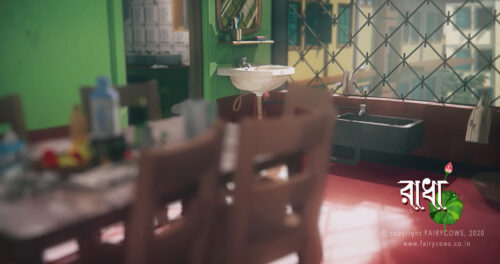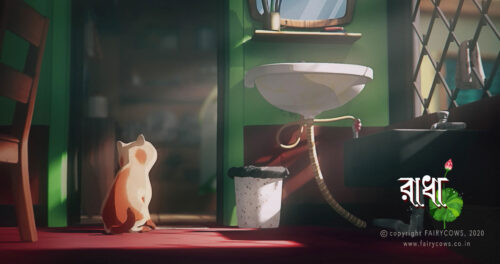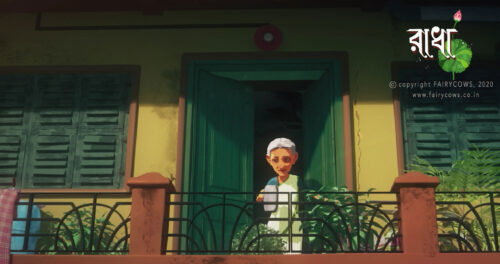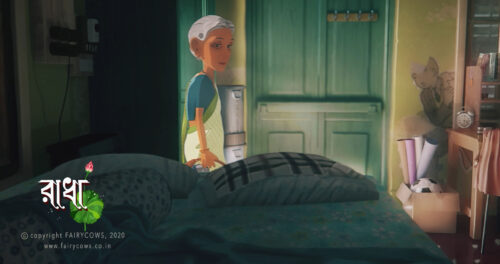 AG: The production for such a 3d animated film with vibrant settings can be time-consuming. What was the process/pipeline you followed? How much time did it take to complete the film? How big was the team?
Animation is always a collaborative and systematic effort. But honestly we were unable to maintain any sought of systematic pipeline.
Initially, we thought of cell animation but finally we ended up with a mix of 3d and 2d techniques, which gives an output of traditional hand-drawn 2d look in lesser production time.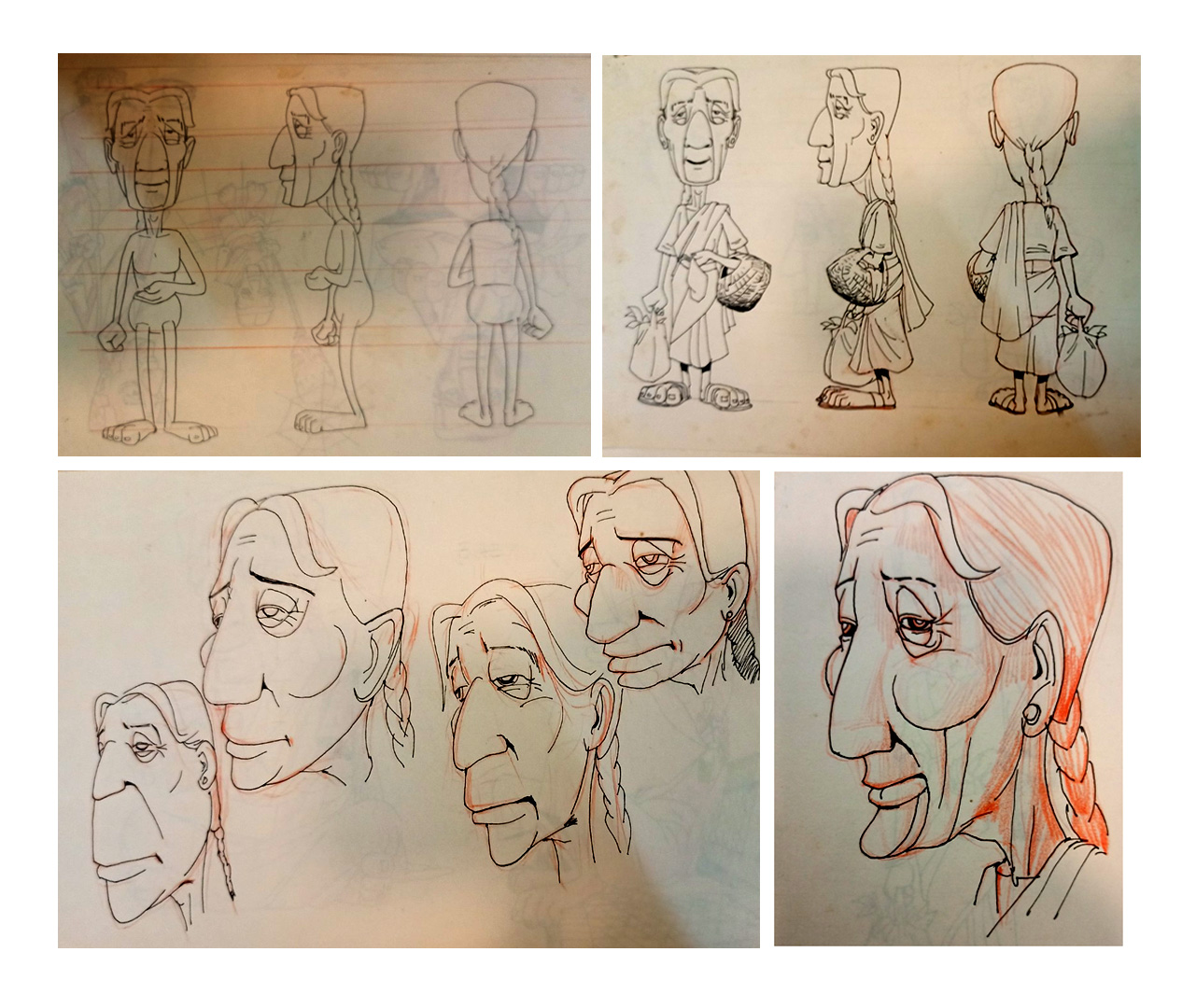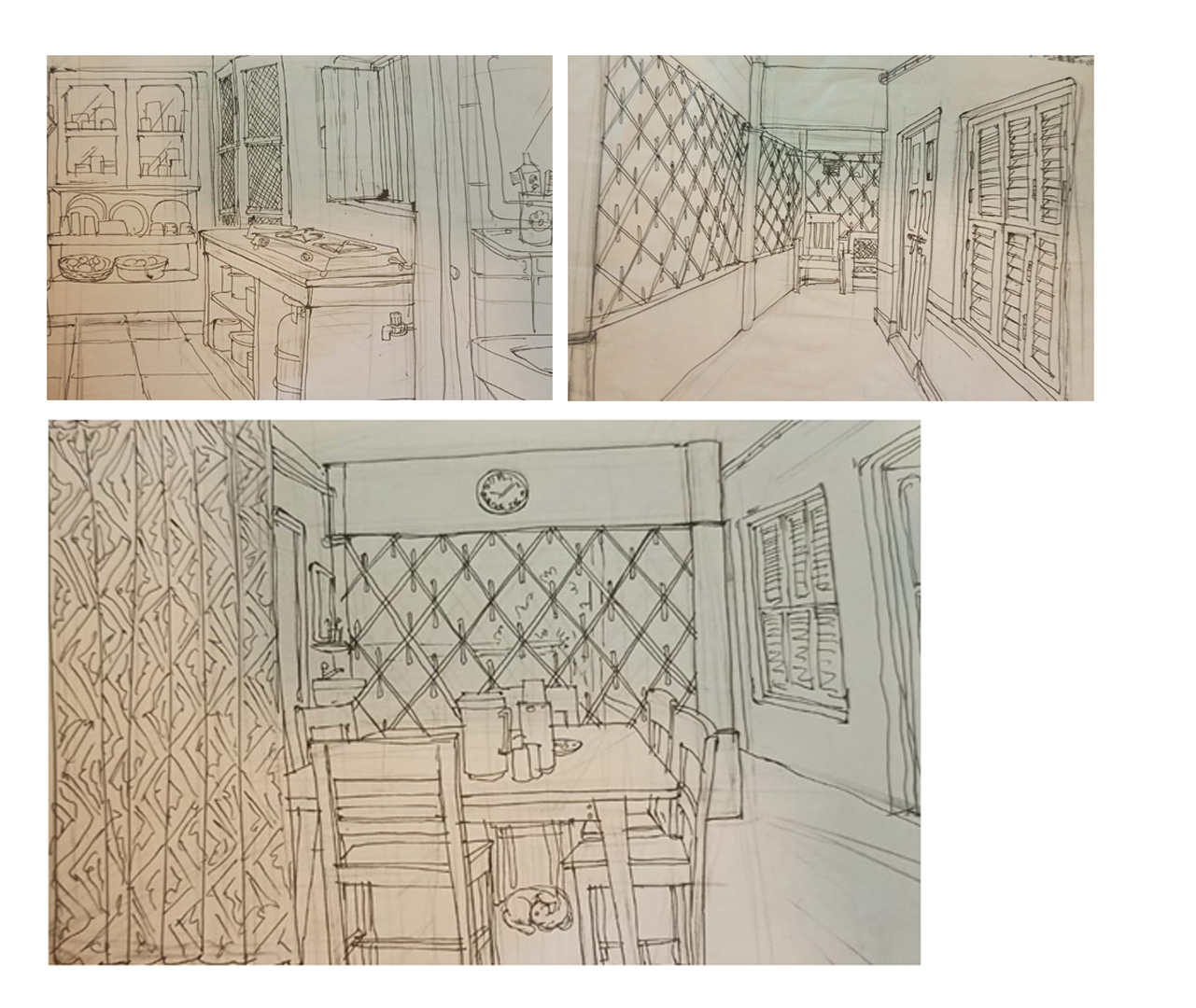 Sangeeta (Producer) arranged artists and technical professionals at the correct point of time that ensured a smooth production run.
It took nearly 20 months of production time with very limited resources due to budget crunch. The pre-production stage took approximately 10-12 months, before that we kept on improvising the script and storyboard until we produced our last shot. Of course, there were other works as well, in-between, which helped us to gather funds to complete the film.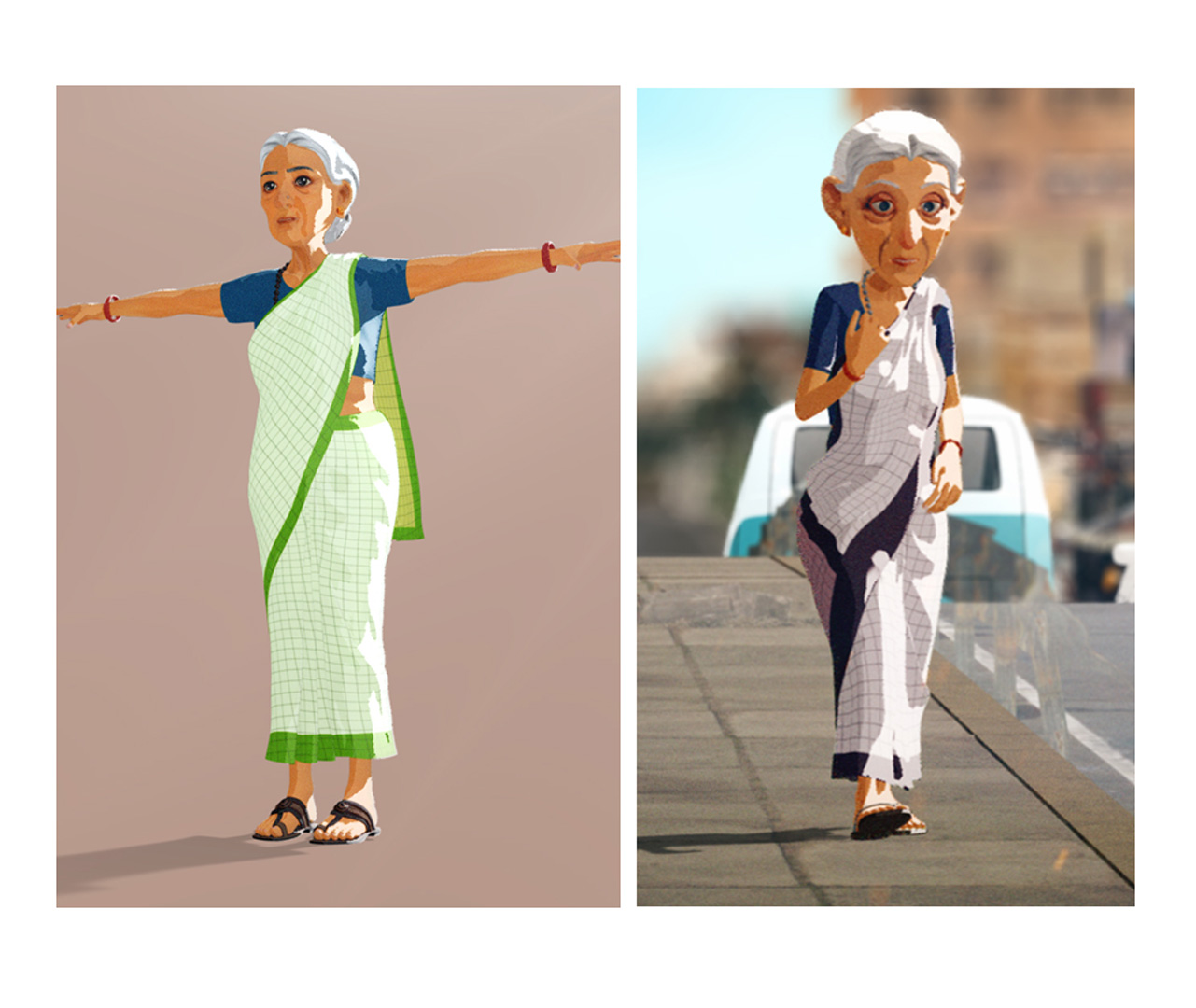 AG:What were the challenges you faced during the making of this film? And conversely were there any rewards/happy accidents that happened during production?
The film is self-funded, so finances had been a problem throughout. Also there was a shortage of resources. But the small-scale production encouraged open discussions. Everyone gave their inputs and was emotionally invested. The entire team worked hard to get the best possible outcome. This helped us connect the film and each other.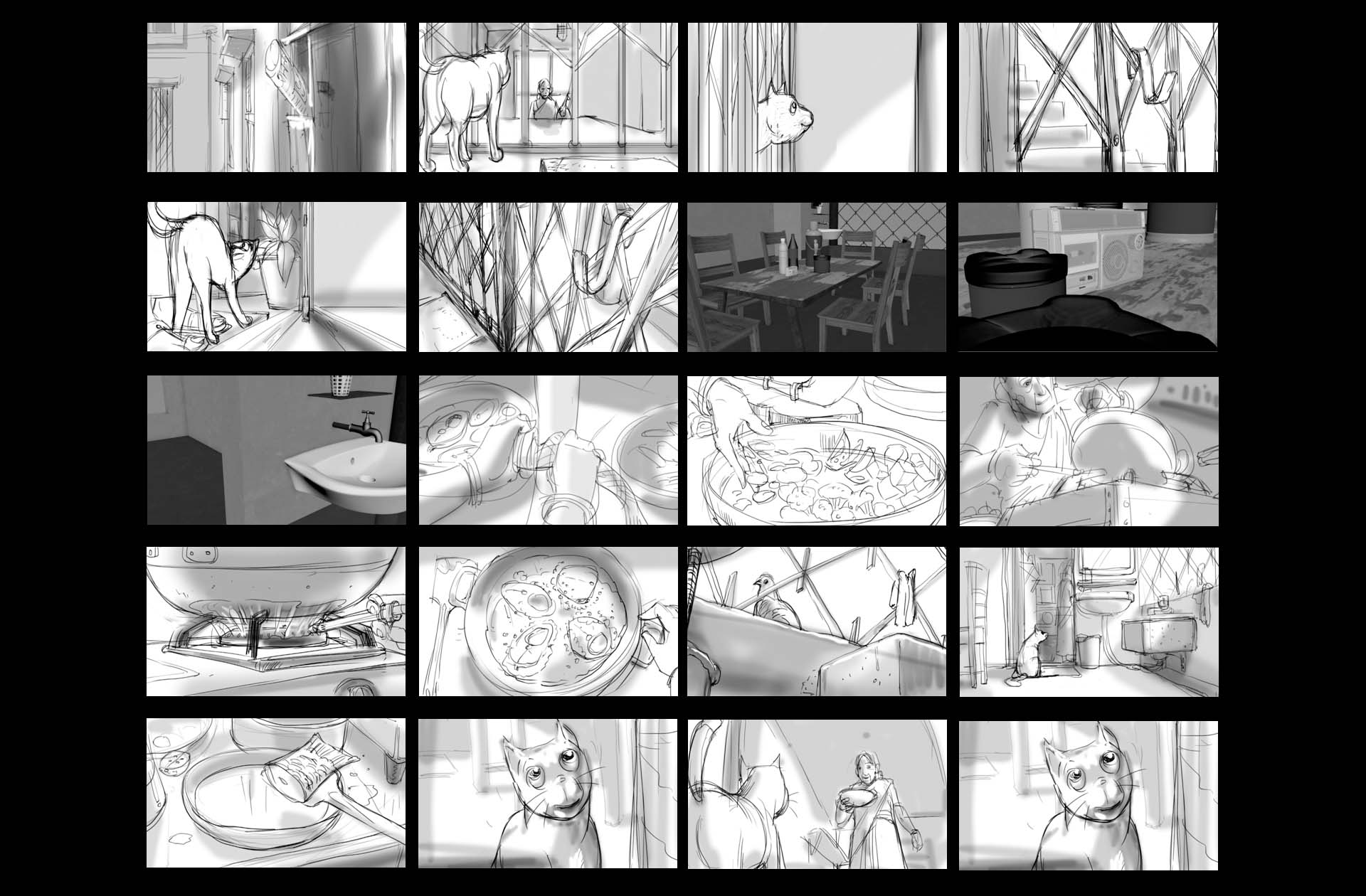 AG: Mainstream animated films in India are typically targeted towards children. And also mythology is an overused subject. The concept of your film seems universally relatable to both youngsters & adults alike. Do you have any thoughts on it?
In India we have a preconceived notion that animation films are meant for kids or young audiences. Hence most of our mainstream animation projects are targeted for children.
From the very beginning of our film, we knew we were dealing with an adult emotional side, and it was a huge challenge for us to get the correct emotion through animation to connect our viewers and it was our conscious choice.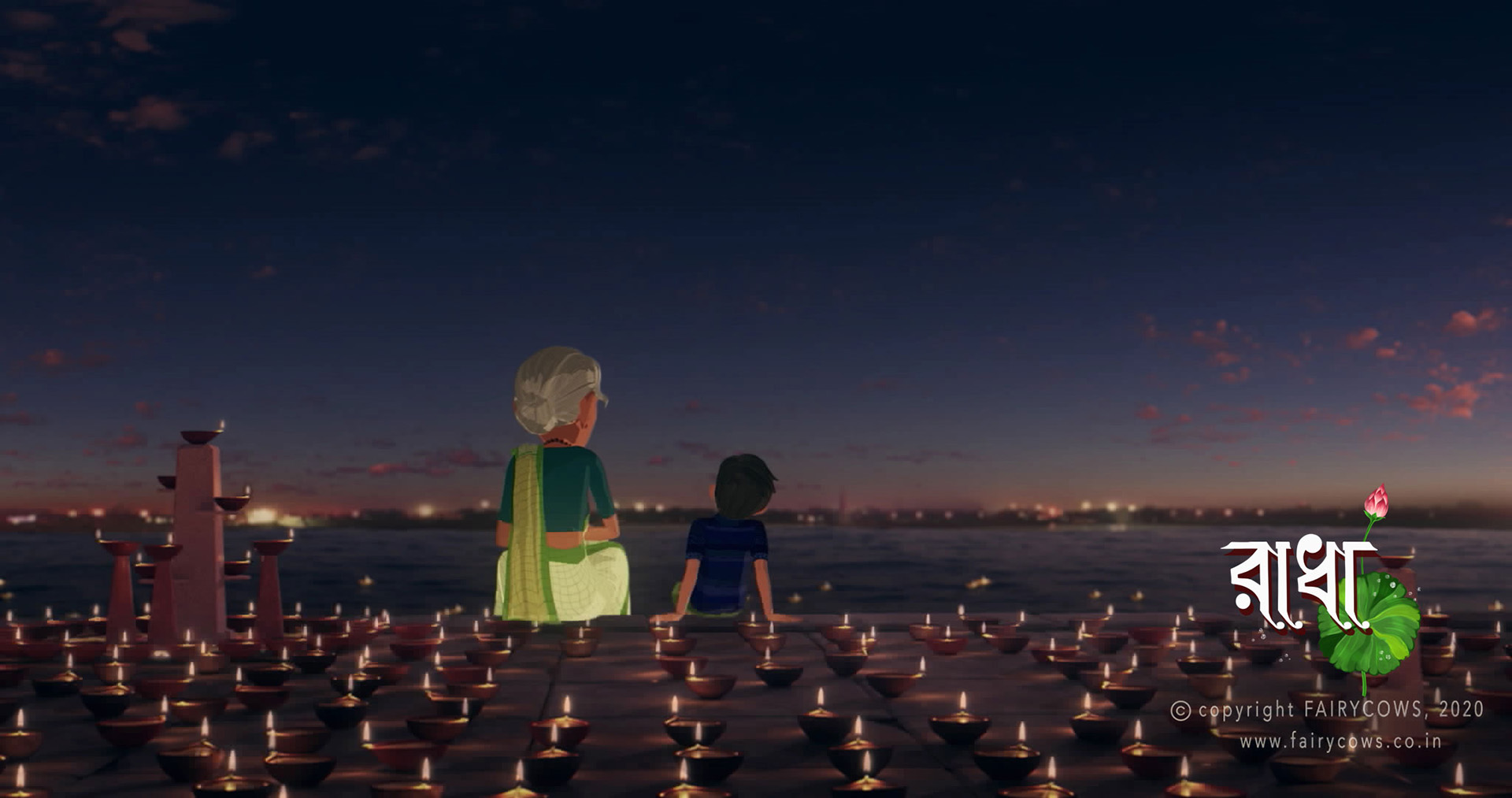 AG: How was the reception to your film, both in India & abroad? How was the experience of winning 2 National awards?
We have got really good responses for Radha both in India and abroad, but unfortunately due to the Covid situation, we are not able to attend any of them in person, apart from 51st IFFI at Goa. Two national awards for a short film were beyond our imagination. We are eagerly waiting for the final ceremony. It is an honour and a great motivating factor for our further journey.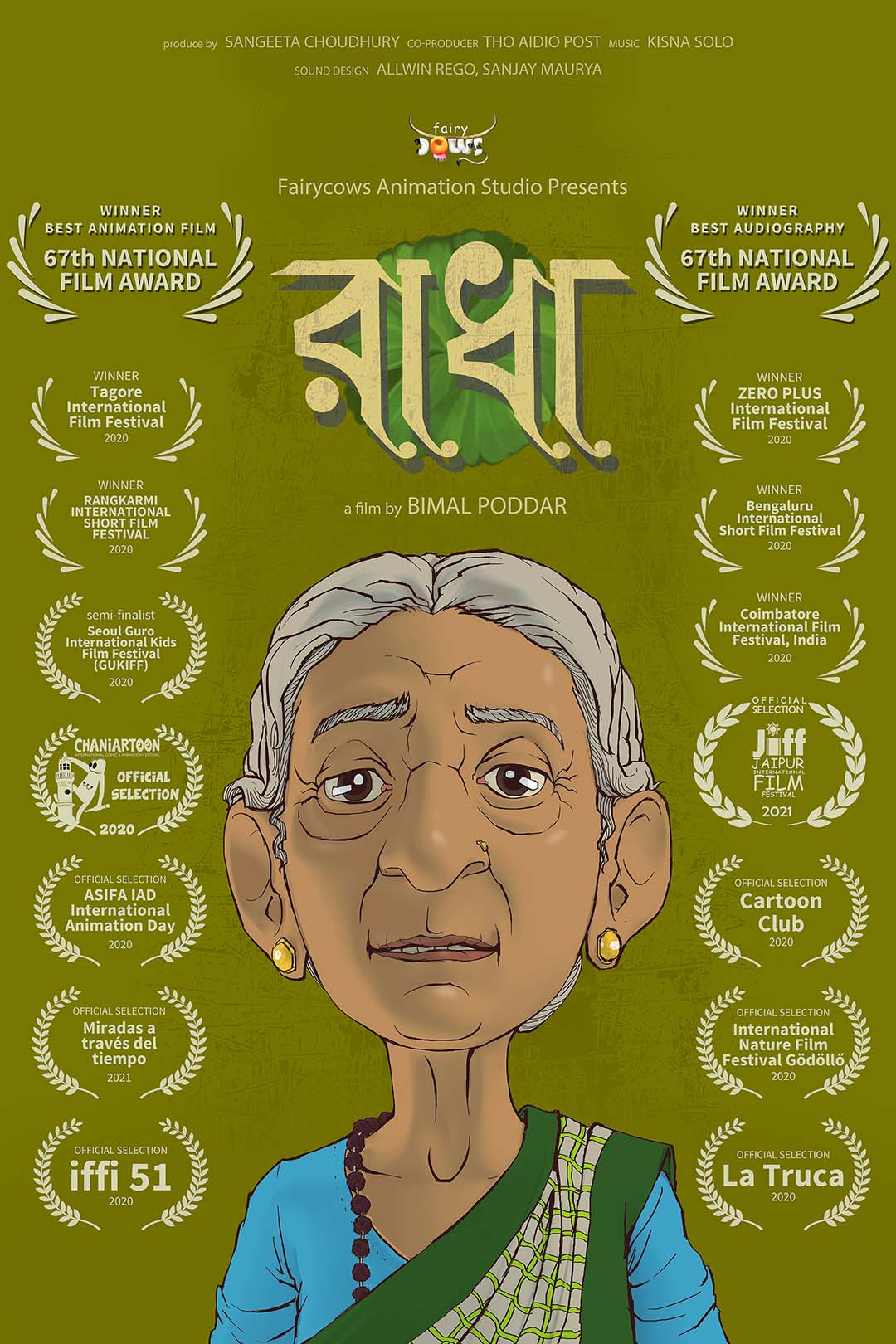 AG: Can you talk about the sound design & the music used in the film?
I prepared a scratch sound during the storyboard stage, because I had a lot of things to say through sound as there is no dialog in the film, and that actually helped me to explain it to the sound team in a better way, rather than giving them notes. I am very fortunate that Alwin and Sanjay came on board. They embraced the film as their own and took it to another level. They truly deserve winning the National awards.
Music is a very important part of the film. I wanted the background score to be composed of only Indian traditional instruments. Kisna solo had come up with a beautiful approach, blending flutes, sarod and other instruments for the music which is very cinematic and larger in scale.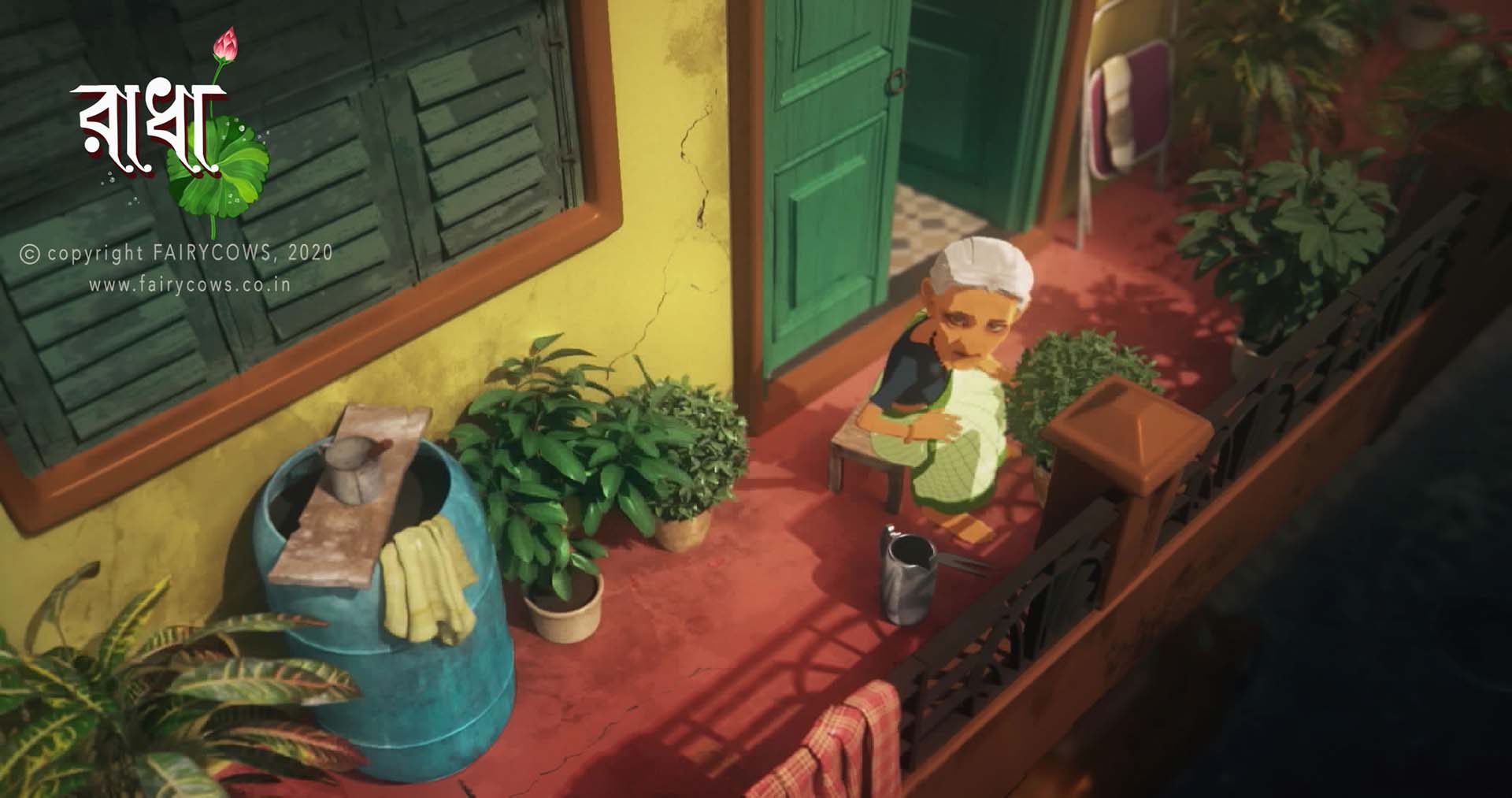 AG: Are there any current/upcoming projects that you wish to speak about? Also how are you coping with the Covid-19 pandemic?
Ideas are an endless stream. Every story has a great potential if we nurture it properly. I am working on a story but it is still in the conceptual stage. Covid actually set us back. I think everyone took a financial hit because of it but like any other crisis it made us see what is really important and we cherish the important things.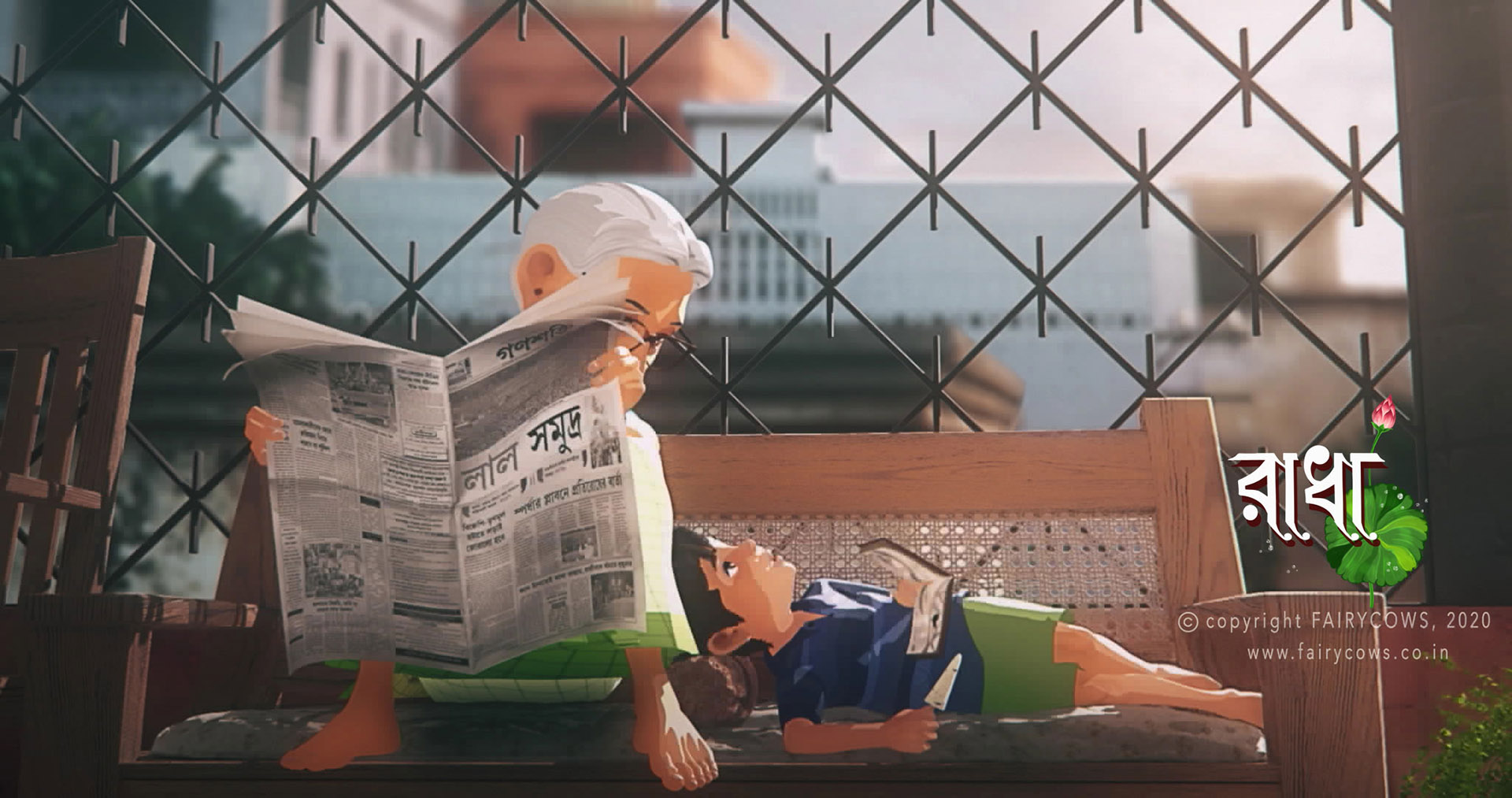 AG: Which is your favourite film (animated / live-action)? And who are your favourite artists/animators?
There are many films I greatly admire, but these are ones I like most and often used to motivate myself.
Animated
•The Triplets of Belleville & L'illusionniste; Director: Sylvain Chomet
•Spirited away; Director: Hayao Miyazaki
Live action
•Pather Panchali; Director: Satyajit Ray
•Mandi; Director : Shyam Benegal
•Mirch Masala; Director: Ketan Mehta
Ram Mohan, RL Mistry, Prakash Moorty, Nina Sabnani, and Sekhar Mukherjee have been my guiding light on every turn of my professional journey. Their works have always been inspirational. These dignitaries are ones that have forged the way for Indian animation filmmaking as it is today.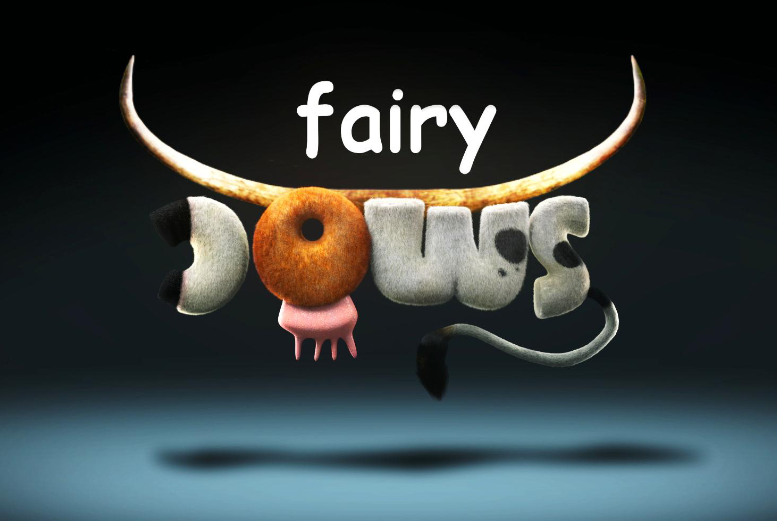 The Studio that Bimal founded
AG: What are your current thoughts on the Indian animation industry? Do you have any advice for aspiring Indian animators?
The animation industry in India is relatively new compared to the west. Small and midsized studios are really pushing for our local content, rather than producing job work. Without good content of our own, India cannot step into the global platform. However, they are struggling due to lack of financial backing.
The young minds are very enthusiastic and have potential. With focus and hard work they can take the industry to a new level.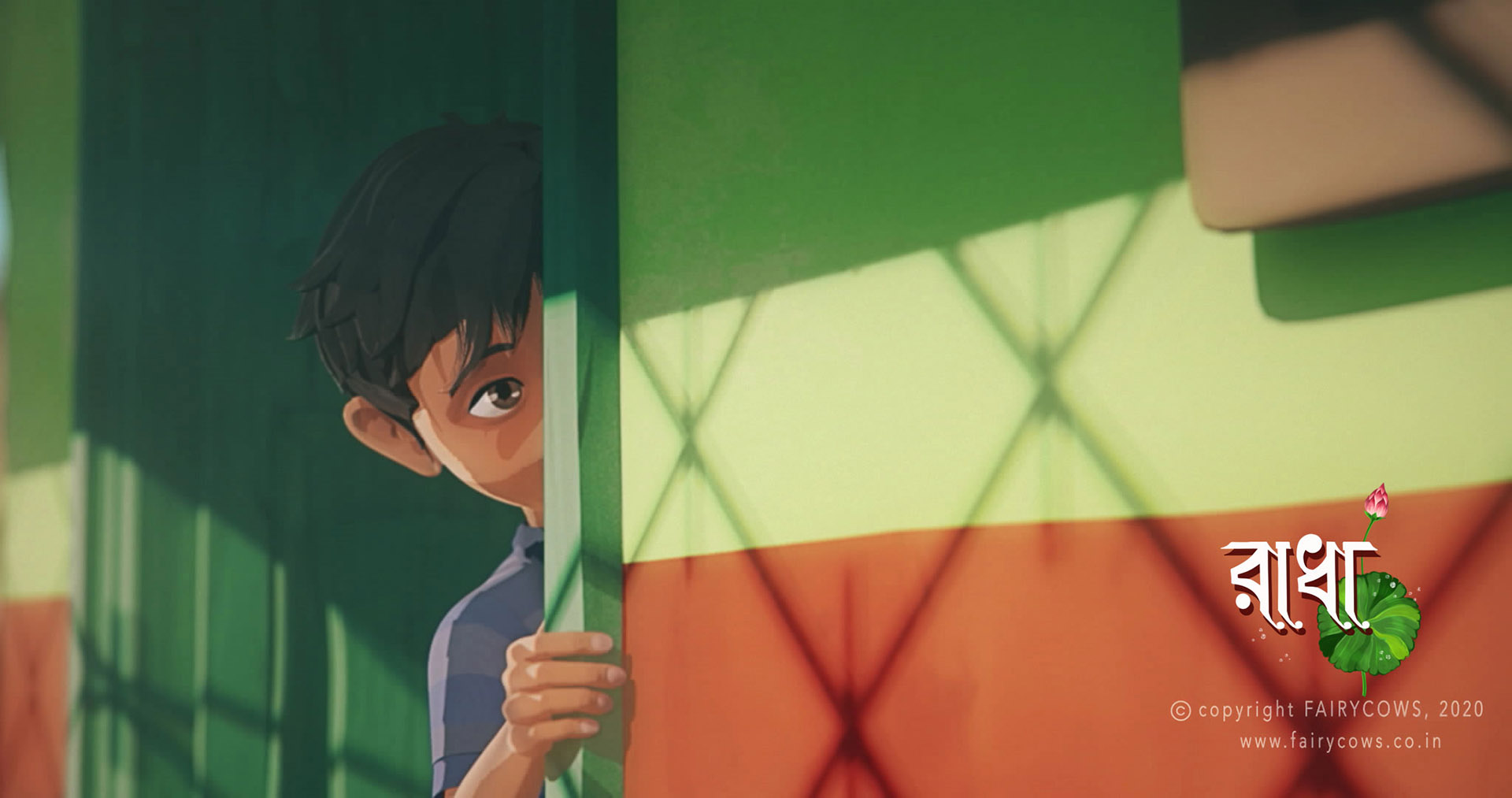 AG: We thank Bimal Poddar for taking the time to answer our questions. The team at Animators Guild India wishes him all the best in his future endeavours.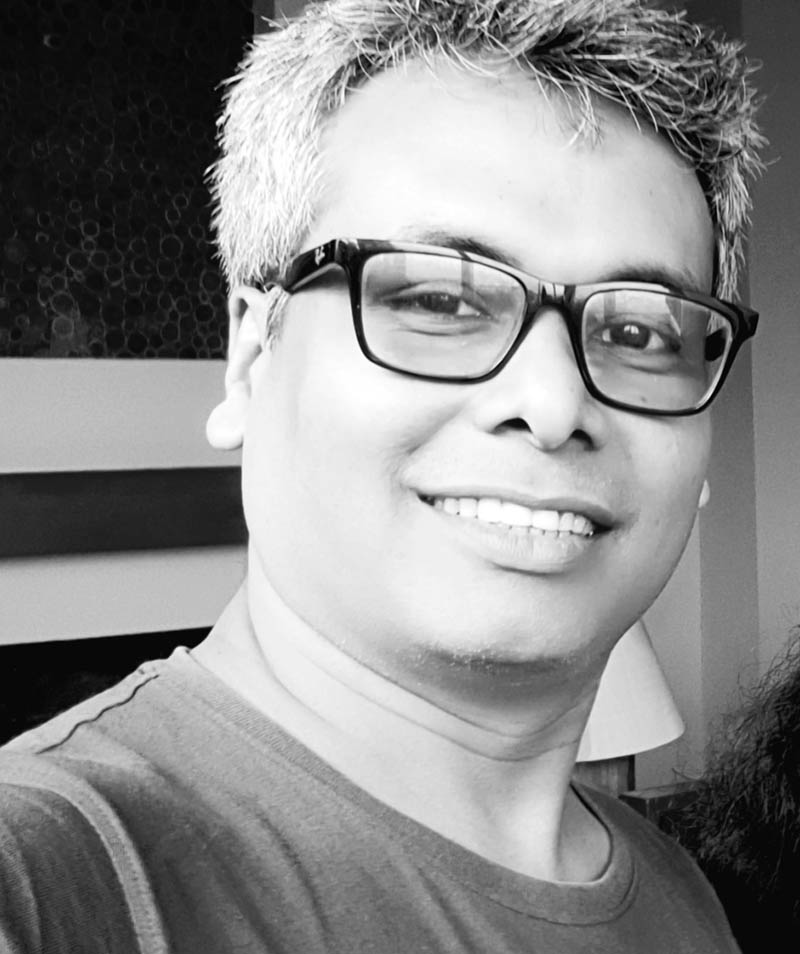 Below are some links where you can follow Bimal & his works: