Burnout before Launch and The Joy of Making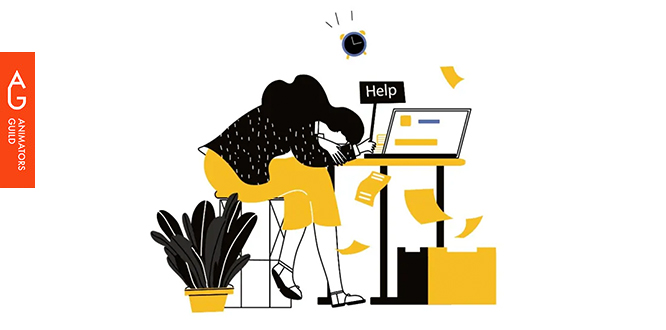 I feel burnt-out.
It can't get myself to do ANYTHING. I can't focus.
I seem to be going through an 'art block'.
I don't have the motivation/energy to do my work.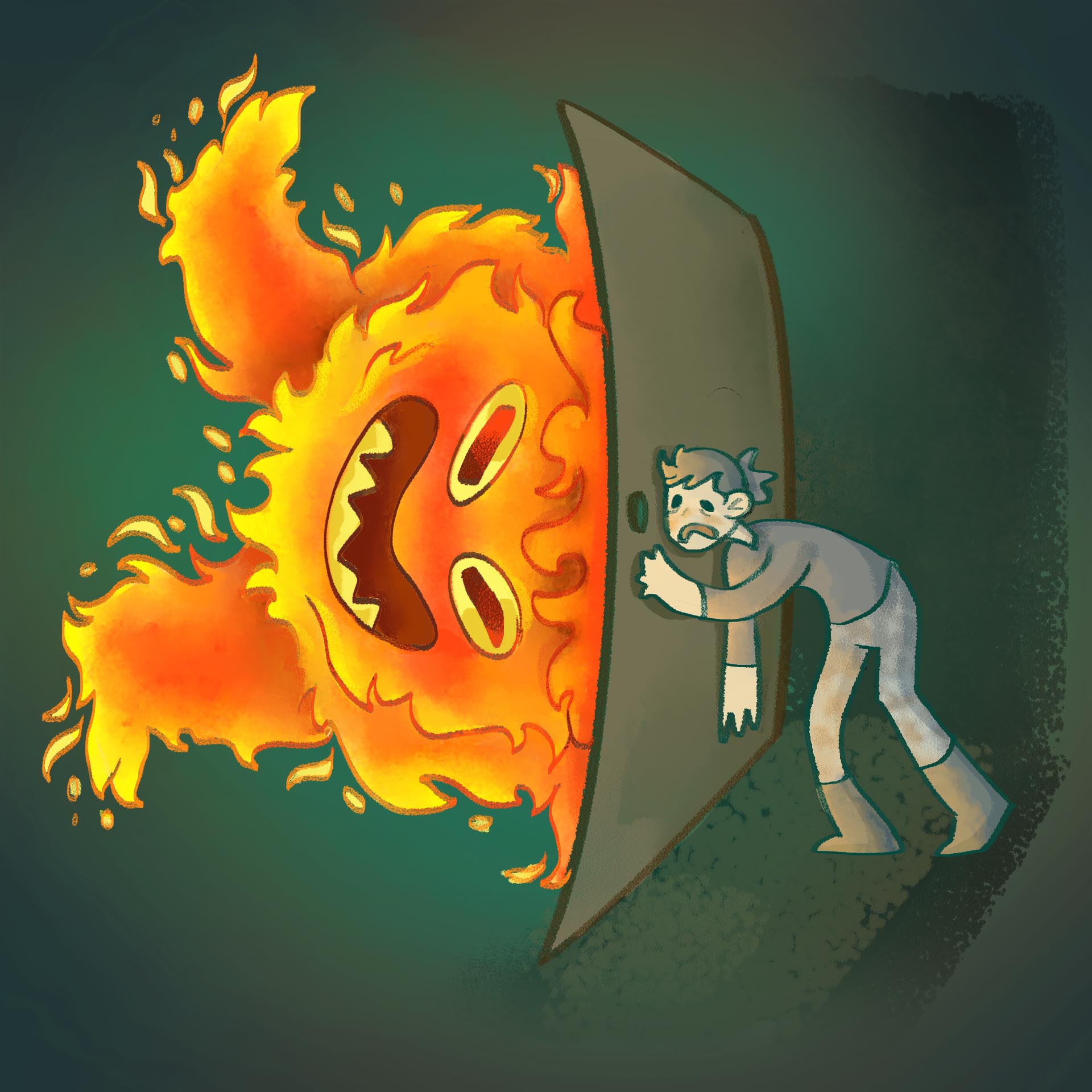 Burnout Monster' by Shrreeya Sudha
As a facilitator and guide in Srishti, I meet many young aspiring artists every day and more often than not, the conversation is about 'The Burnout'.
What exactly do we mean when we say 'Art block or Burnout?'
That the well has gone dry? An idea drought? A state of self-doubt and utter mental exhaustion?
I believe that the seeds of creativity thrive through the powers of observation, critical reflective thinking, and pure unhindered play.
Peer interaction, new experiences, memories and the content we consume all feed the creative engine and keeps it going. Experimenting, exploring new skills and just time for good old PLAY, rejuvenate our minds and allow for new discoveries.
With the shift to an online mode, so many important aspects that feed into our own idea engines have been terminated. Sitting for hours in front of a screen just listening passively combined with being restricted to a small, closed environment makes it impossible to tell the real passage of time and allow for any movement of body or mind.
If this is something you can relate to, keep reading for some helpful ideas to keep those juices flowing.
Persistence without analysis will lead to the same result.
-Boba Fett
This is one of the most essential yet overlooked aspects of working with discipline. Make a clear work area in the corner of your room / house. This is where work happens. A space for ideas/ doodles/ drawing/ online class/ making. NOW, designate an area to chill/ play/ watch/ read/relax.
If you combine all your different tasks and roles to function from just one area/room, for eg: your bed, we allow ourselves to not only inhabit that physical space, but also stay in that same mental state. This slowly gets more and more tedious and repetitive. Just sitting down to work makes us tired. Compartmentalise your physical spaces to declutter your thoughts and actions as well.
When you are done with work, physically remove yourself and go to another area of your living space and do something else. Read, sleep, zone out, get on your phone or think. This will train your body and your mind to focus when you sit back at the work area and break that cycle of procrastination and mental frustration.
So many days melt into each other and feel like one never-ending loop. Each day is the same, and we are stuck in the doldrums without hope.
Make time to learn something new.
It can be anything at all. A new skill, software, way of thinking, self-care, physical fitness, craft, sport, music. There are endless possibilities.
This is so essential to keeping us in the moment and giving us a realistic sense of time. As you see yourself progress and improve, you can see your time being used effectively and it will give you a new sense of purpose.
3. Allow for PLAY and for the Joy of Making
New ideas, inspiration and your own unique way of envisioning your stories comes from free unhindered play. Give yourself time to explore a new medium/toy/ activity without the pressure of 'creating'. Instead, just let yourself have fun and discover your own way of doing. Knead clay, weave, play with plastic, and melt/ freeze stuff. Cut stick, paint, and make a happy mess. Get addicted to the joy of making without judgement.
This is the real key to originality. If all your ideas come from references, they will remain poor imitations and will never give you the creative satisfaction of having achieved something on your own that is unique to you.
A sure-fire way of getting out of a negative spiral of self-hate and doubt is to focus your energy and worry towards something/ somebody else. Be open to what is all around you. Your parents/ siblings/ grandparents/ friends/ pets/ plants and the world that is connected to us physically.
5. Let frustration be your jet fuel
Take those feelings of not having control, of frustration, isolation, anxiety, fear… and give it a voice. Let your creative work be driven by the stormy winds of frustration. Channel that anxiety and rage and tell that story. You will be surprised that expressing something personal, not only allows you to work through the problems, but also gives many others who are struggling with something similar, a ray of hope. It will also come from a place of honesty and that is truly how you can connect with your audience. Value your own experiences and options and let that be your creative voice.
Sometimes the best motivation comes from having like-minded people work together towards a common goal. Set up a little film club. A GIF-a-week group. Take a daily-drawing-prompt challenge with your friends. Game night, Story afternoons…Keep connected and help each other learn and grow.
Most importantly be kind to yourself.
Allow yourself to recharge and refill with self-love.
Give yourself time to pause and analyse. To realign and rest.
Then forge ahead anew.
You got this.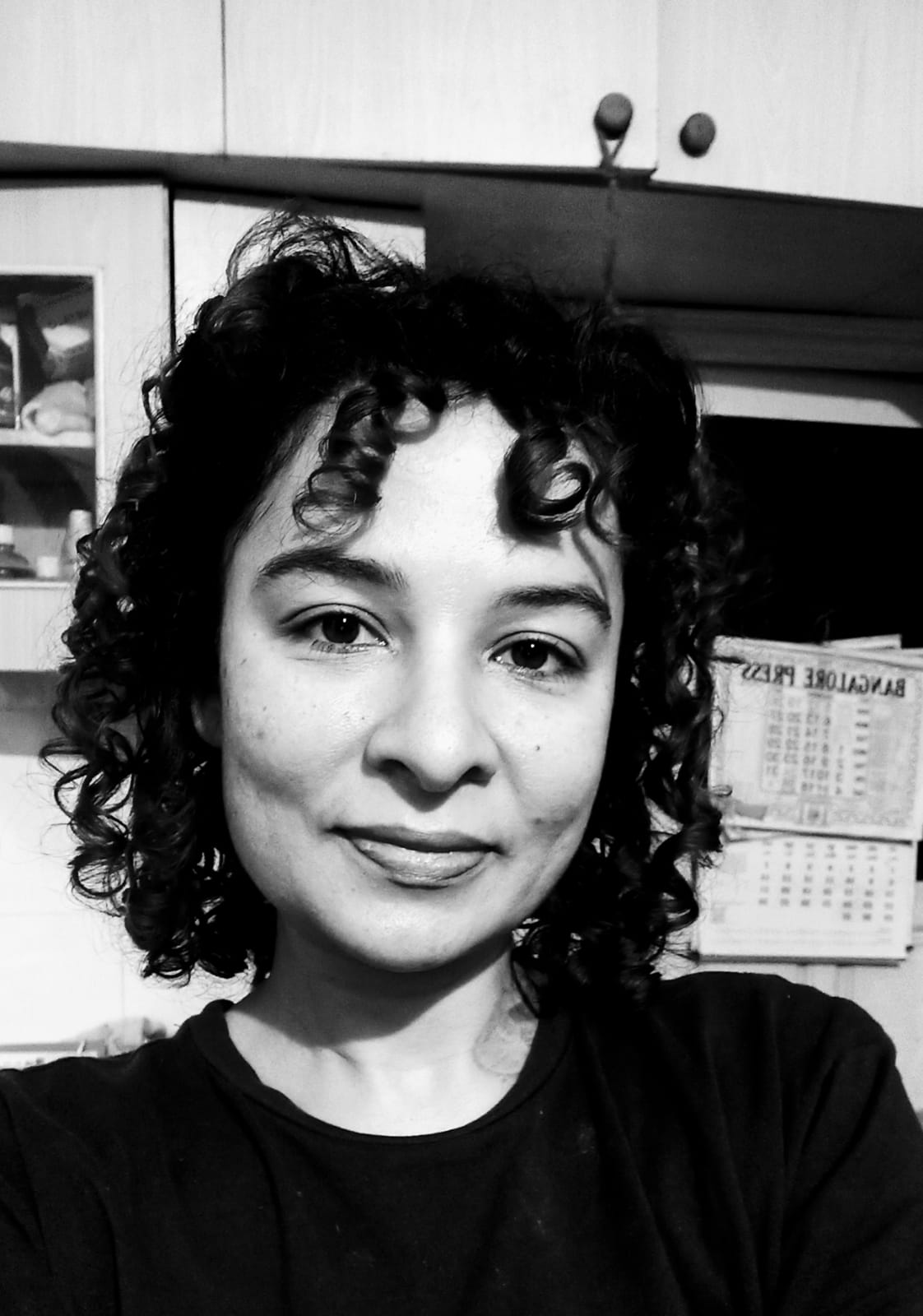 Bhavana Vyas Vipparthi is an animator, illustrator, story monster and silent observer. She can be found at Srishti Manipal Institute of Art design and technology, guiding aspiring animators and storytellers find their unique creative voice. Her favourite activity for downtime is watching fish tv.