The Last Knife Fighter – Gold Blooded Music Video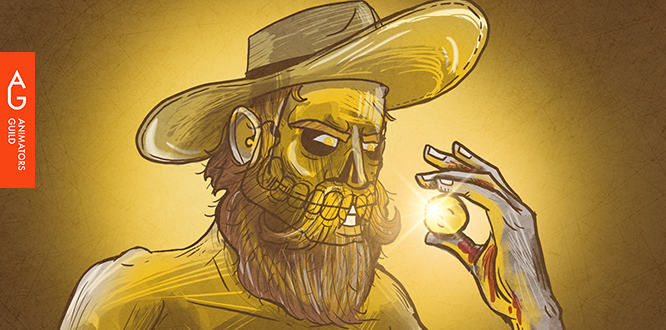 We recently got into conversation with Ahmed and Anuradha's Dotted Blots studio (DBS) and the musician also known as The Last Knife Fighter (TLKF) for their latest music video, a walk into a gold blooded spaghetti western world.
AG: Tell us about yourself.
TLKF: Hello, I'm The Last Knife Fighter, and I am an Outlaw Folk Artist & Philosopher. I have a government name, but I don't feel it important , as it adds very little to what I'm trying to say and the message I wish to impart. I believe privacy is paramount to my safety and well being, and am grateful to those who understand and respect that. I write songs, poems and wrongs when found in those irrefutable moments when passion meets with understanding and action. An extremist, I love hard and I hate hard; but try to work on the frequency of the latter. I have lived a life of events I believe most share…or will so, given time, condition and circumstance. I have lost what matters most to me in assorted ways, and gained more in the interim; stooping to build what was lost with worn out tools. I have loved without restriction ,letting passion and compassion be the drivers of my heart. A seeker of feeling, I intend to devour all felt. I am the last Knife Fighter, A flesh vehicle in pursuit of understanding and solace. Nothing more.
DBS: Dotted Blots Studios is a Mumbai-based visual storytelling studio that was started by 2 people from a creative background. Ahmed Sikander is an Illustrator, 2D animator, and Graphic designer who can often be found listening to true crime documentaries while working on his ongoing projects. Anuradha Pathak is a Cinematographer and 2D animator who loves spending time outdoors.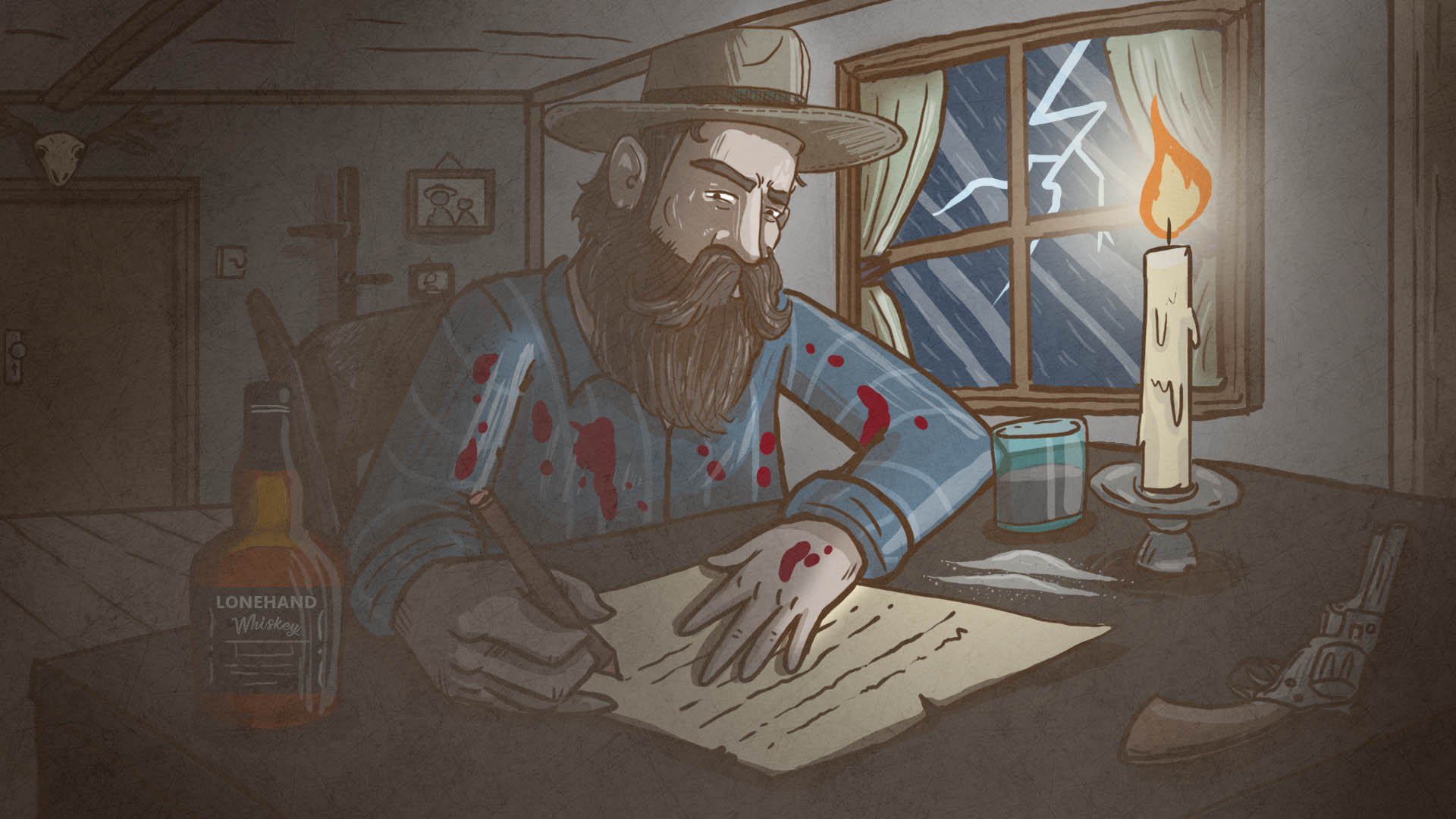 AG: How did this project begin? What is the story?
TLKF: I had been in contact with Dotted Blot Studios for several years through email and social media correspondence. They expressed a passion for not only my work but how theirs could add an extra element to the music, lyrics and style in a story telling approach.
DBS: Ahmed was introduced to TLKF's music a while back and instantly fell in love with his work. He got the opportunity to connect with him through social media, emails, and here we are today, not only is this the first animated music video we have created but for an artist whose work we have admired and have become a huge fan of ever since.
AG: Tell us about the research.
TLKF: in the early years of America the theme was very much about peoples traveling west for The opportunity the land had to offer, ranging from new beginnings, land of their owned and of course fortune: this story telling more of the latter.
DBS: TLKF wanted a western feel to the story with the clothing, tools, landscape, etc. for it to resemble life in America in the 1800s. He wanted the character to be dressed in a certain way for the second half of the video. Around this time, Ahmed was watching the Netflix series "Godless" which inspired a bunch of visuals. We also referenced western comics online.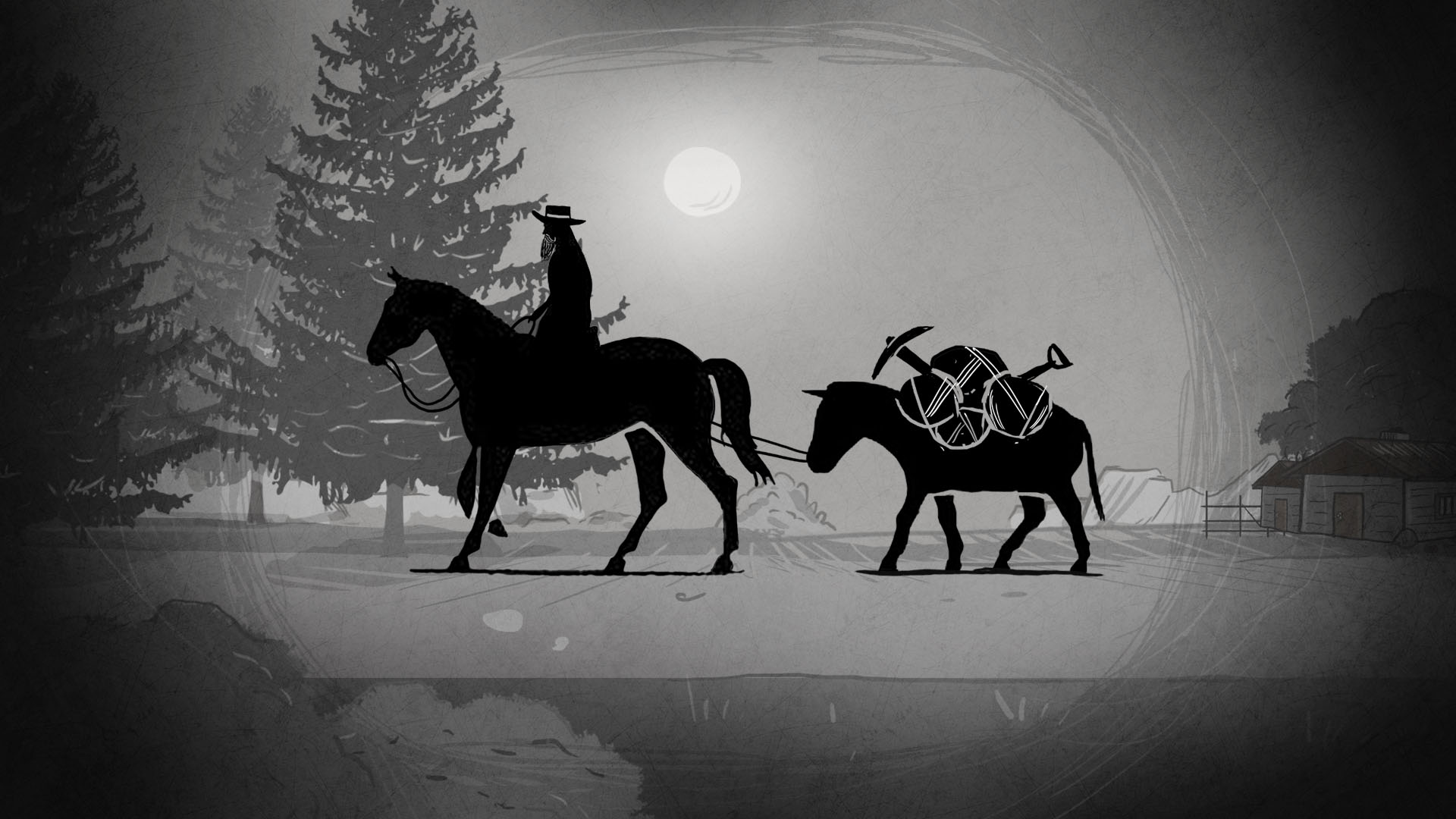 AG: Tell us about the style chosen and why did you go with this direction?
DBS: We wanted to give it a gritty feel and thus kept the sketches uneven. The skin colour of the characters was grey and pale to give an almost lifeless feeling. We wanted the background to stay muted for most part of the video so that the gold shine stands out and lights up the scene.
AG: Tell us about the thought process?
TLKF: I hope people can see the story for what it is, through the lens of the old west and the gold rush of California in the 1800s. How many went west to seek their fortune after committing crimes of passion and how the Law and fate was never far behind.
DBS: The song talks about a man's obsession with a lover who betrays him, to the gold that he believes will land him to his salvation. The look and feel of the video were created keeping this as the central subject in mind.
AG: Share with us the production process thoughts and notes?
DBS: After receiving the brief from TLKF, we created a rough storyboard so that we are all on the same page with the flow of the story. The protagonist of the story represents TLKF in the song, hence the character was inspired by him. Once the look and feel were locked, we created the rest of the frames and animated the scenes. Once we started compiling the video we realized a lot of transitions were required to give a smooth flow to the story, so we created some in-betweeners that were not originally a part of the storyboard but helped enhance the storytelling.
AG: What were the challenges?
DBS: To keep a fresh perspective after working on the video for a month, so that we can identify our mistakes and correct them. Our eyes get so habituated to looking at the same visual, day in - day out that our vision can get fogged.
AG: How did you manage your time? Were there deadlines?
DBS: Well, there are always deadlines. When it comes to execution, we divide the work into several segments like storyboarding, design, animation, composting, and editing.
Clear communication makes a strong foundation for a team. We had a deadline of approximately a month and 10 days. Due to the prompt and to-the-point feedback we received from TLKF and our work ethic, we were able to complete the project in a month and 3 days' time.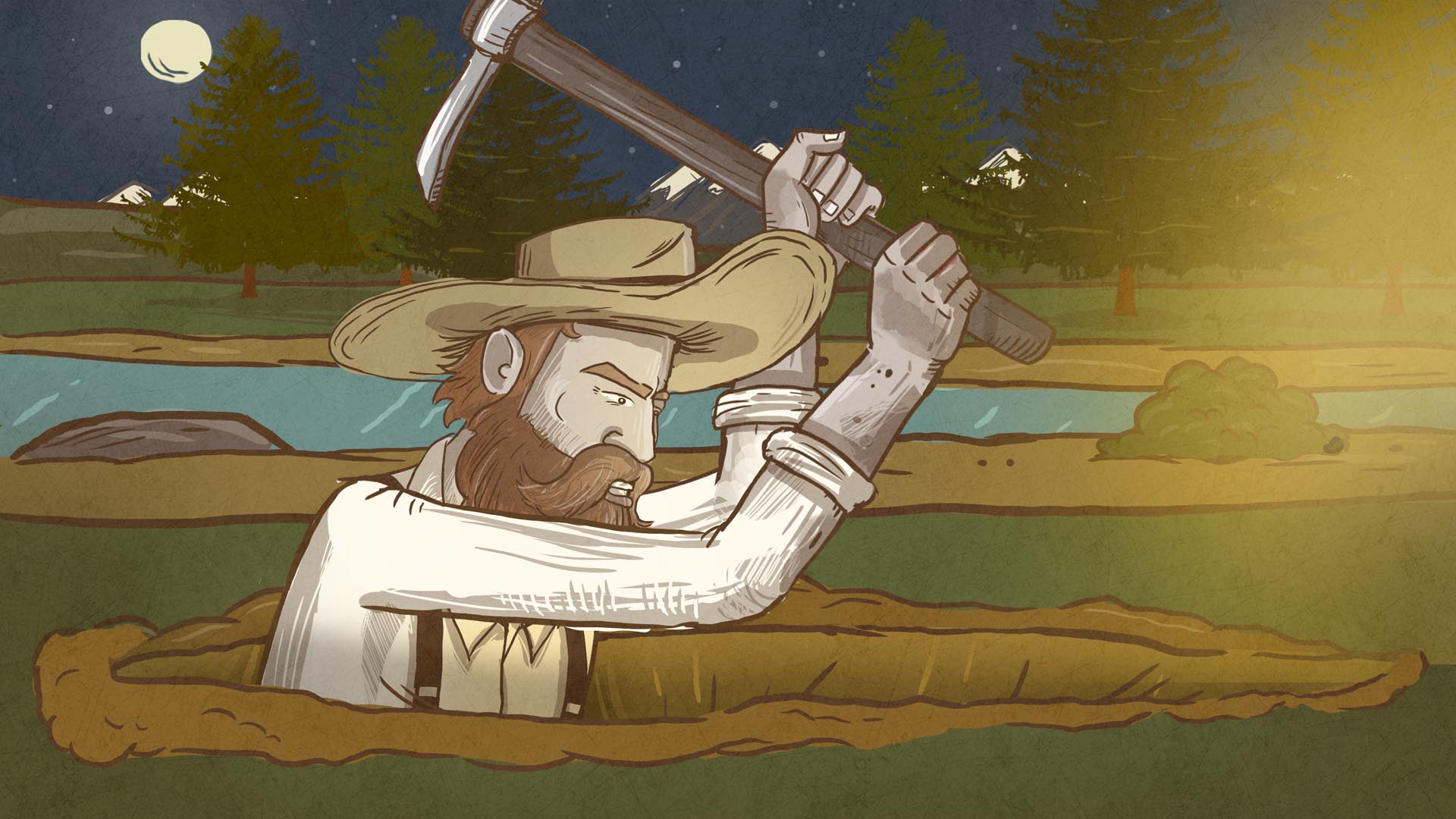 AG:Tell us more about your work
TLKF: The idea behind most of my works is to tell the story of individuals caught in both emotional and moral crisis. showcasing both the wrong ways and the right ways of handling obstacles presented in life. Some manageable, and some out of one's control; perspective is paramount.
DBS: Coming from a storytelling background, we enjoy both fiction and nonfiction work. We do a range of work from documentaries, ads, corporate videos, films, and anything that may excite us next.
AG:Tell us about upcoming projects
TLKF: In addition to new singles and albums coming out this year, we are looking forward to making more animated music videos, and currently have a screenplay in the works.
DBS: Apart from a couple of separate ongoing projects, we are working on individually, we are working on an animated documentary that focuses on the transgender community. We are also developing some concepts and looking at pitching those ideas to a larger platform with more visibility.
AG:Tell us about your new studio
DBS: Dotted Blots Studios was the positive outcome of Covid for us. Coming from different visual backgrounds we wanted to work together for a long time and lockdown gave us ample time to put it together.
AG:Thoughts on the future?
TLKF: I personally believe the industry could use more humanity. In most artistically driven industries I have seen an abandonment of what is true to the art and an illegitimate marriage to what is more popular and financially trending.
DBS: Innovation in technologies and software is really changing the game in the creative and entertainment sectors and that's always an awesome thing. Having said that, it is important to have knowledge and skillset of the fundamentals of the art.
AG: Spitfire round: 5 Favourite Animators / Directors/ Film Makers?
DBS:
- Vaibhav Kumaresh
- Martin Scorsese
- Hayao Miyazaki
- Krzysztof kieślowski
- Michel Gondry
AG: 5 Favourite music videos (Animated + Live action)?
DBS:
- Slipknot - Duality
- Bob Dylan - Subterranean Home Blues
- Coldplay - Up & Up
- Pearl Jam - Superblood Wolfmoon (animation by tiny concert)
- Dog - Nat Johnson
and not to forget
- dumb ways to die 🙂
You can watch the video here: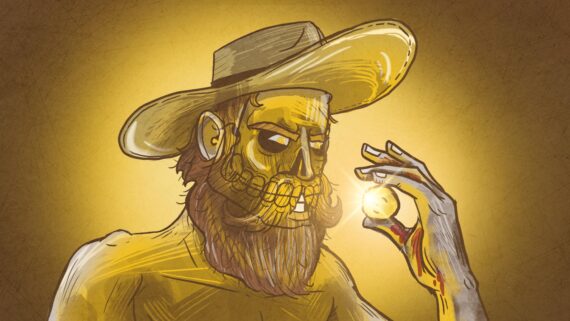 We thank TLKF and DBS for their time. We loved the music and animated video. Wishing them the very best and many more hits ahead.