Discover Amazing New Flavors from Riddhi Gad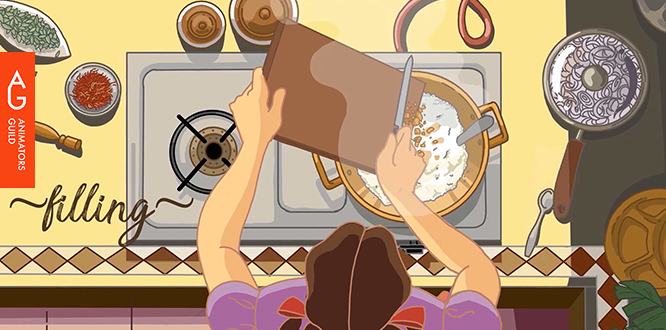 From the slurpy goodness of her stop motion short "Instant Noodles" to the tender sweetness of her student film, Godwa, Riddhi's films leave you hungry for more. Literally!
We got into a conversation with this young animator about the sweet treat that is her film and her appetite for animation and more.
AG: Tell us a little bit about you Riddhi, and what led you to Animation.
Hello! I hail from Mumbai and am currently studying Animation Design from the MIT Institute of Design, Pune. Honestly, animation wasn't even my first choice. I grew up listening to tons of stories of Indian mythology and folktales from my father and even as a child they never ceased to fascinate me. A lot of the animated movies and cartoon series like Ramayana, Krishna, Hanuman, Mowgli and such, helped create a mental picture of the characters and their stories. I liked to draw from a young age, and my family always backed me up on it. I always dreamt of becoming a famous painter.
As a child, I was extremely quiet but my love for sketching used to make me feel heard through my drawings.
I used to love experimenting with crayons and paints and getting my hands on clay. After my school years, I was confused about what exactly to choose as a profession until I came across animation. Visual storytelling was exactly what I was interested in and being able to give life to my stories with animation seemed like the best decision. Apart from drawing, I love going on treks. I used to be a Rope Mallakhamb player in school.
AG: Speaking of your graduation film, Godwa, how did you narrow down on this particular story?
The film was a part of an individual project at college where the requirement was to make a short animation film within the time frame of 50 seconds. Since the video was restricted to such a short time frame, it was difficult to convey a deep, emotional, compelling story.
Godwa was my first ever student film and I wanted to add a cultural touch with an eye-catching visual style.
Searching for some short and sweet concepts, I came across an idea to make a visually indulging food animation taking reference from the Japanese anime. To add a personal and cultural touch, I connected the concept with a childhood memory.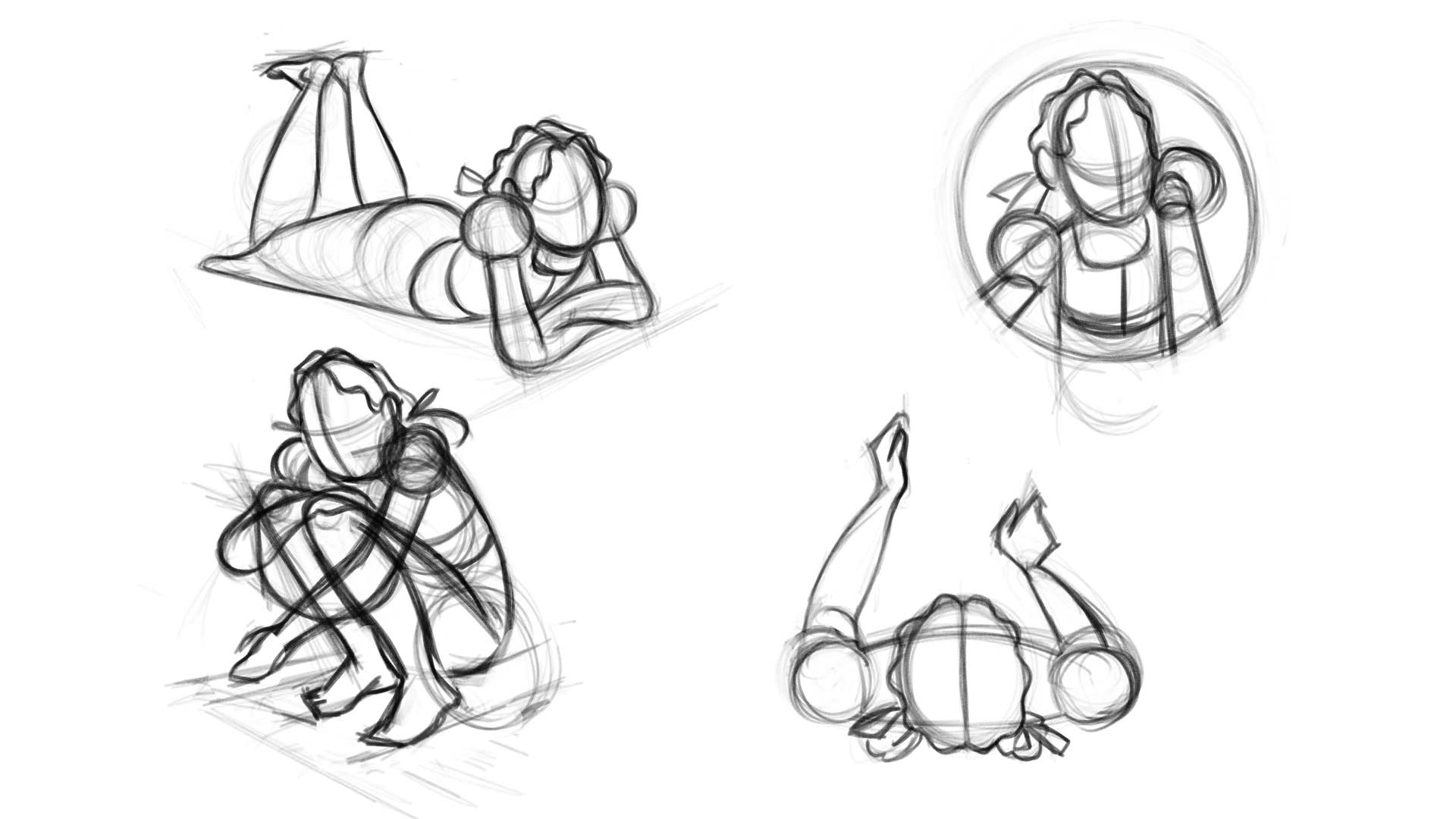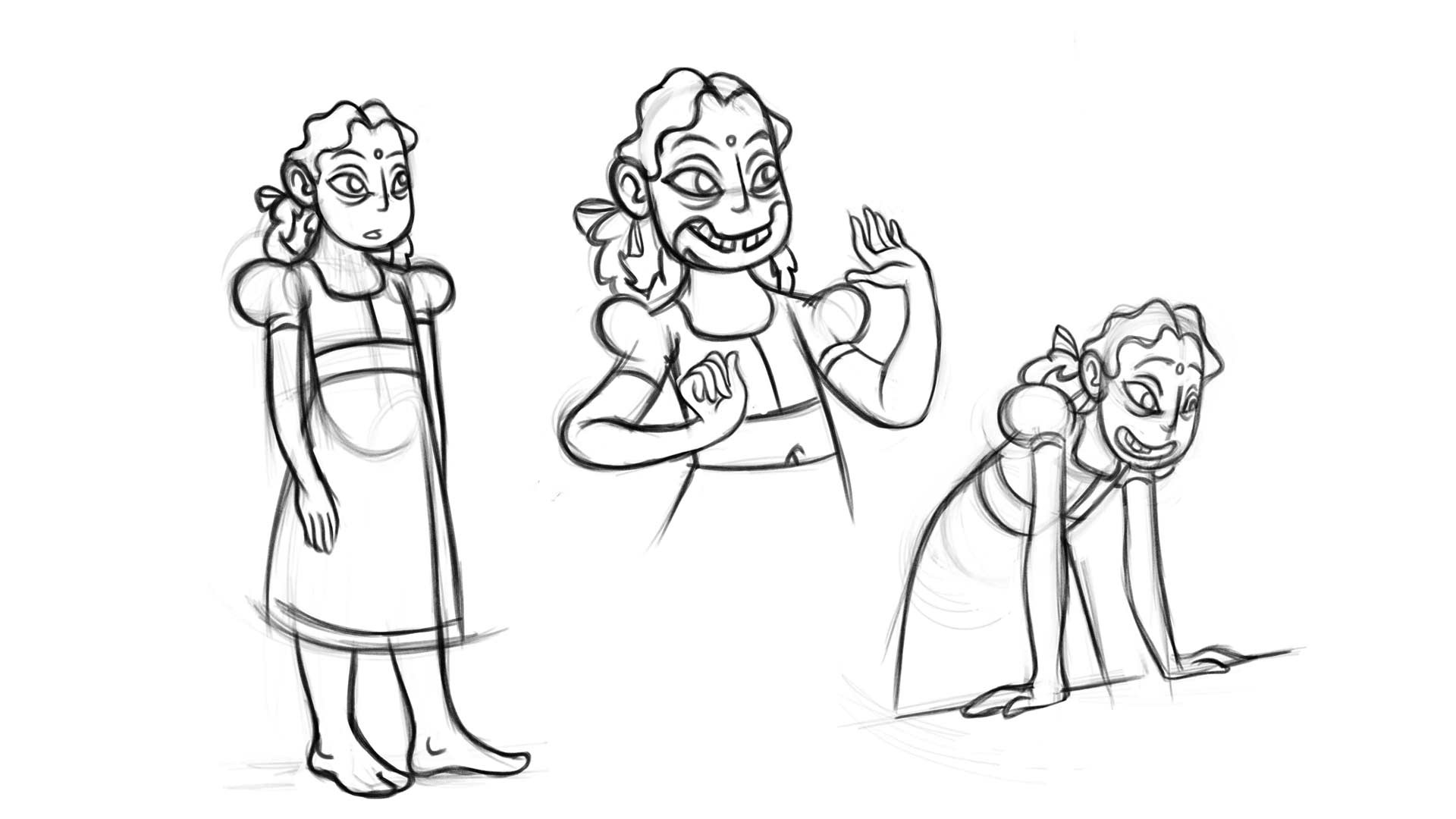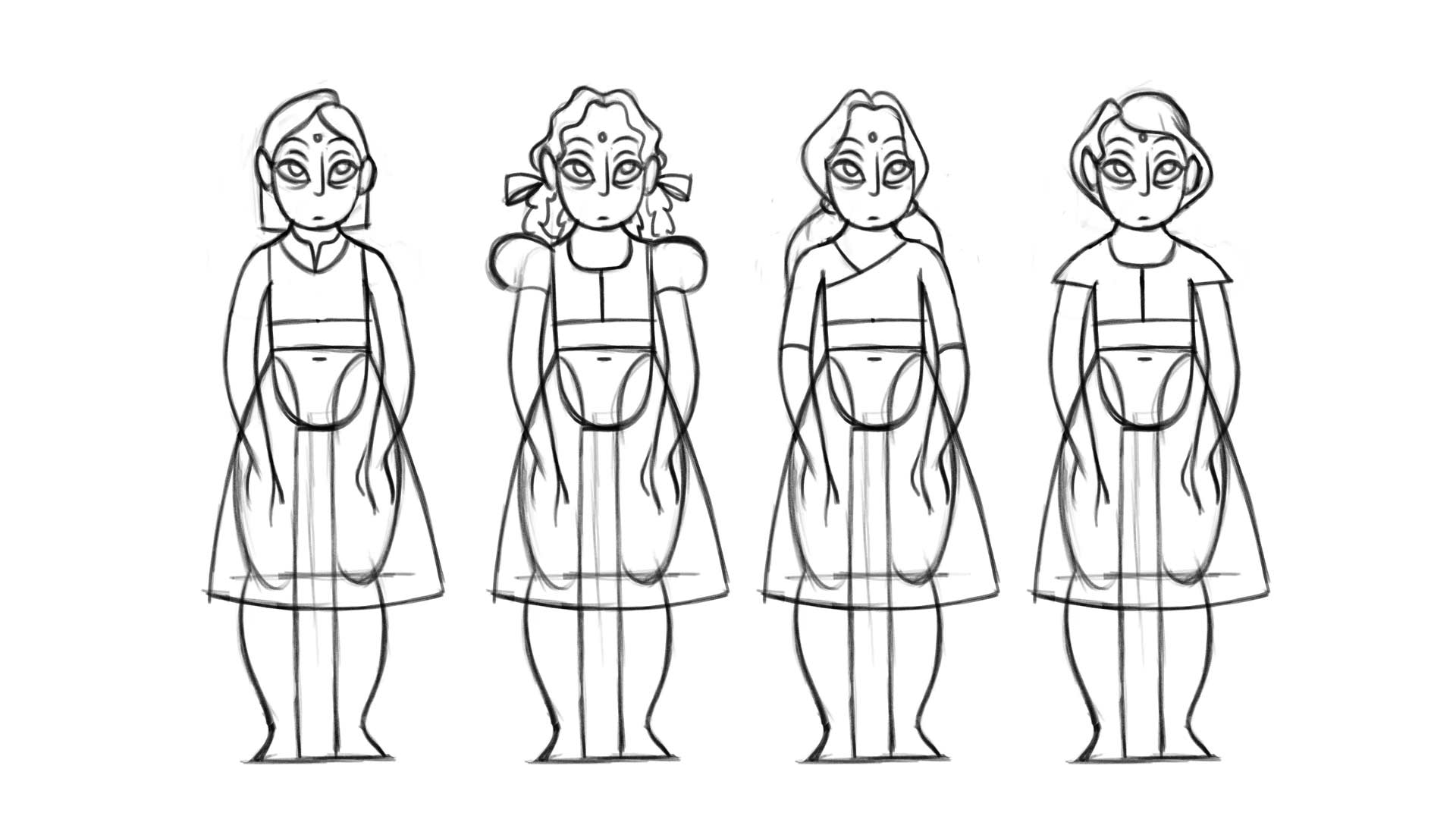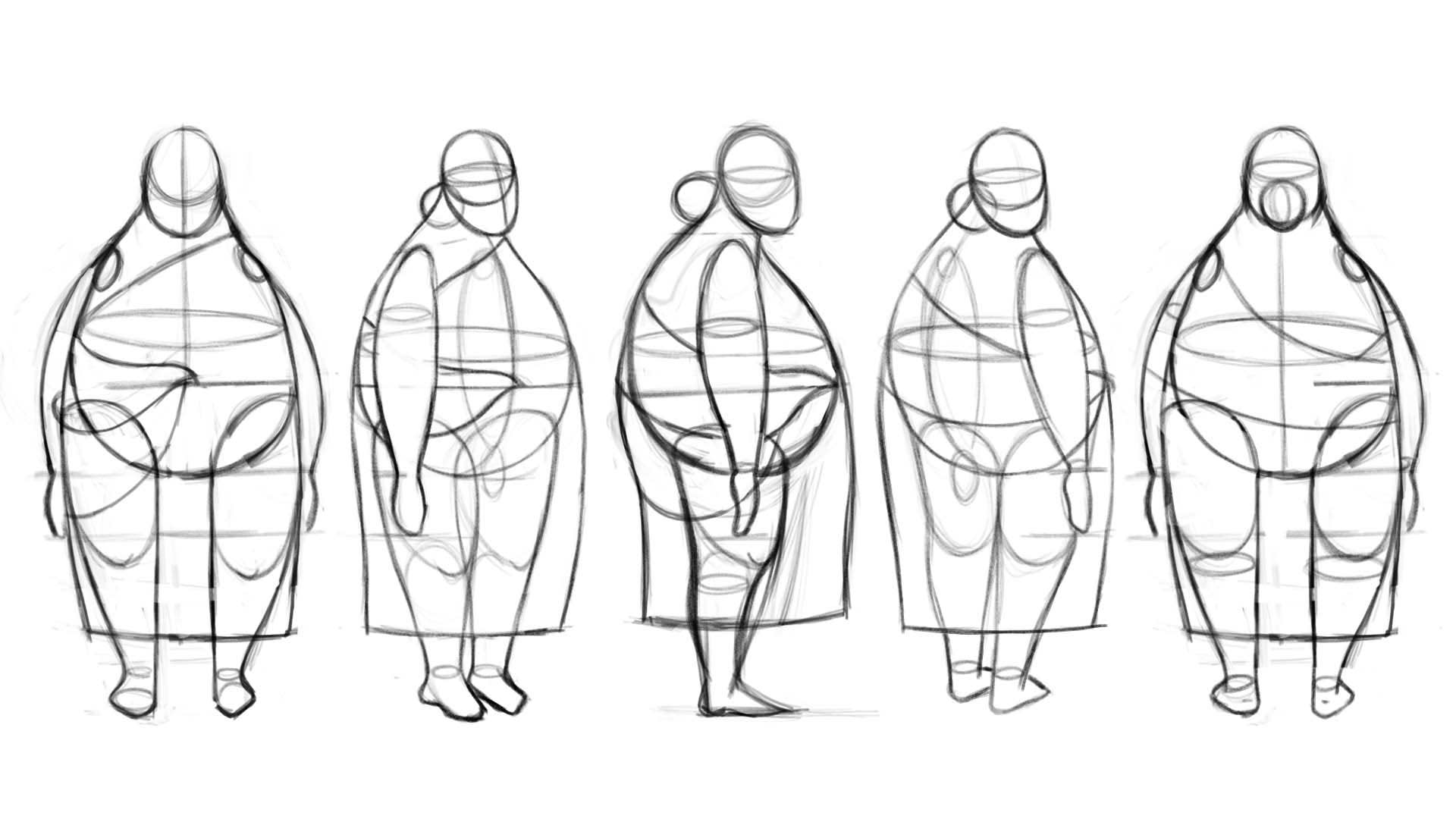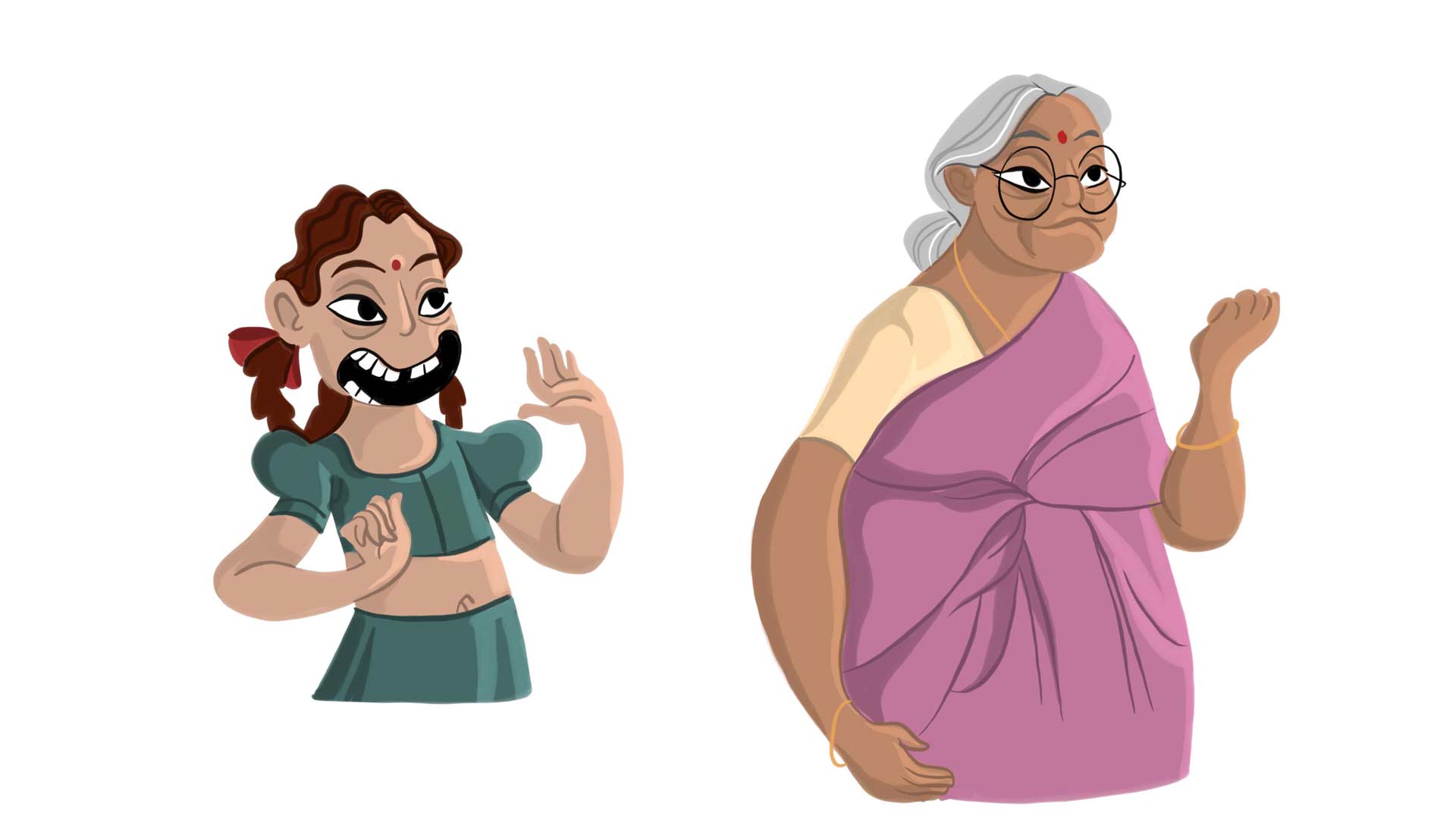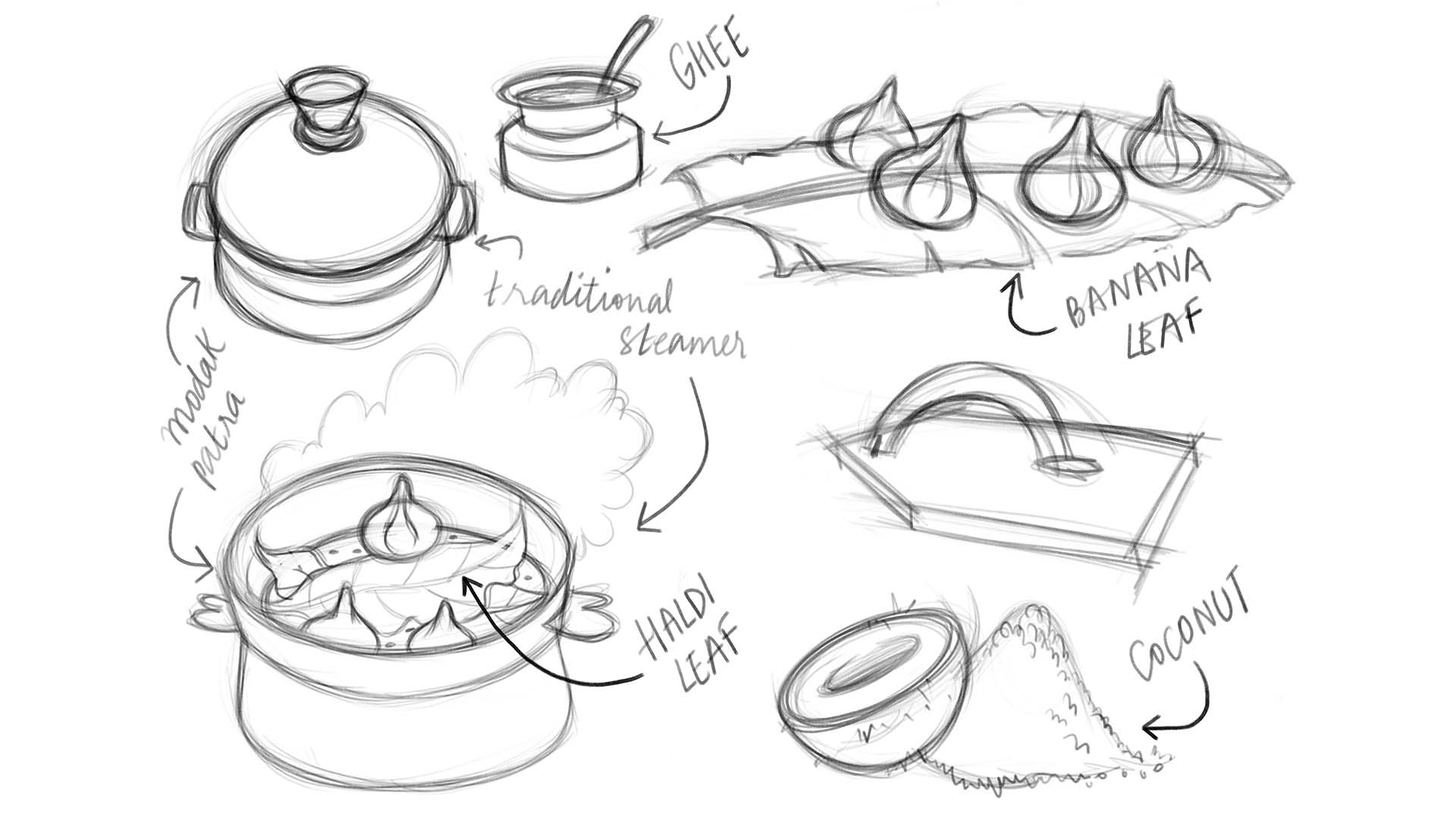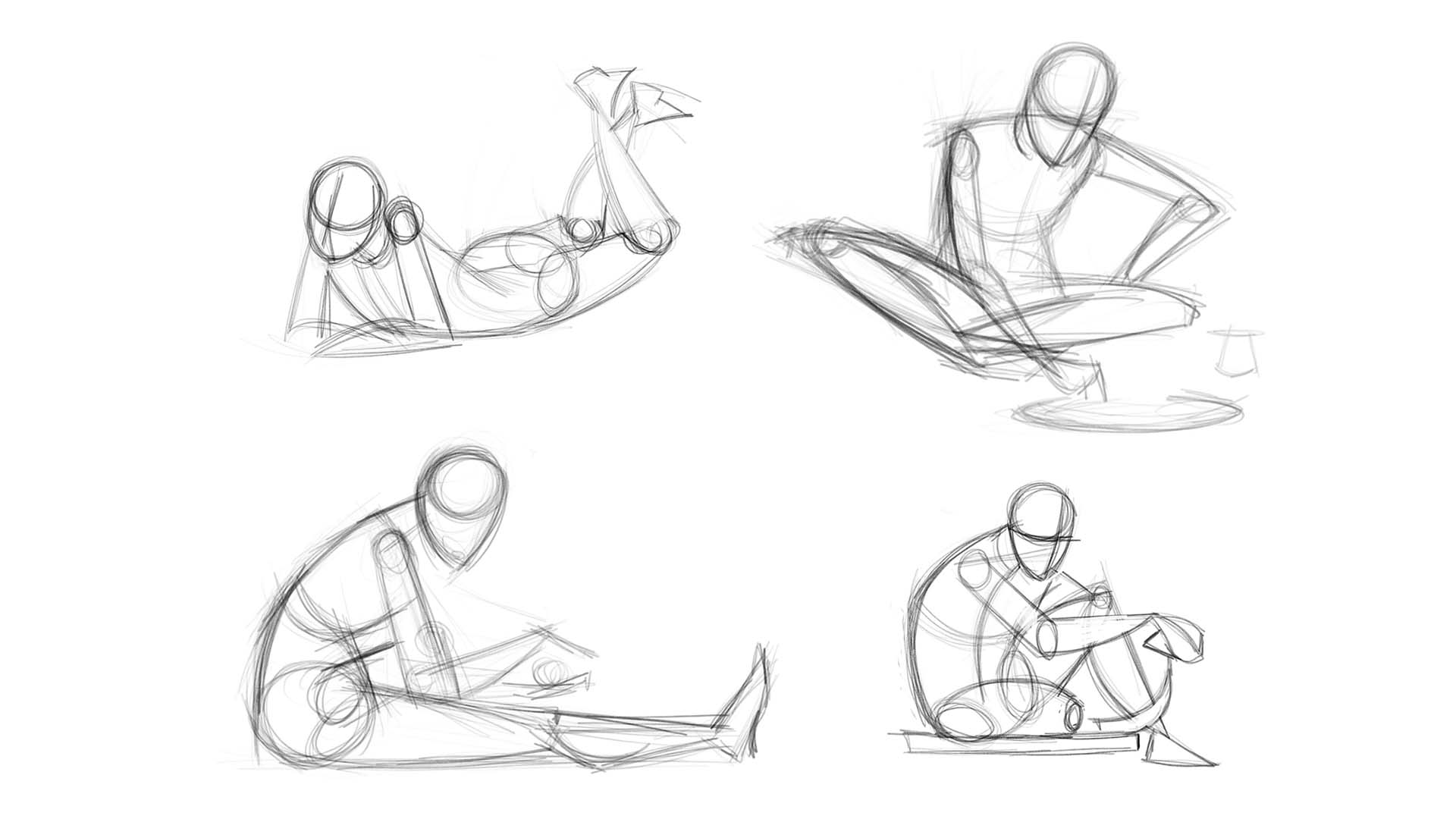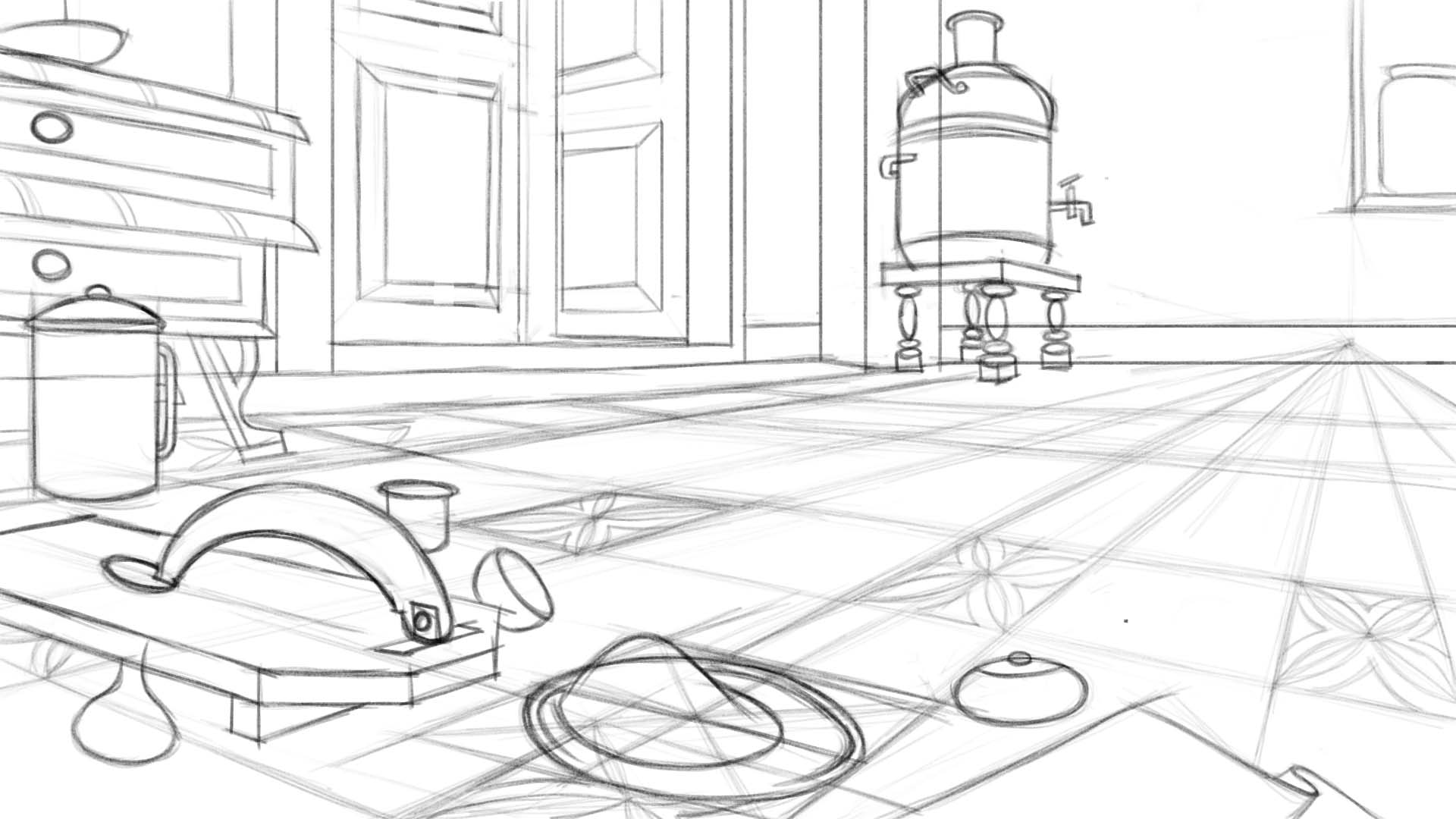 AG: What was your process for creating this short? Which part of development did you enjoy the most?
My film Godwa is actually based on a vivid childhood memory. During the festival of Ganesh Chaturthi, my grandma and I used to spend the mornings preparing Maharashtrian sweet dumplings called Modaks. I knew I wanted to work on making an Indian food animation based on a memory but building a flow for the story took a little bit of time. I had to take a stance to either focus on conveying the emotional connect of the characters with the audience or solely focus on the food animation through the characters. The process of research and pre-production was super fun. I got a lot of help from my family in noting down all the minute details such as the ingredients, cooking methods and Indian utensils. I also prepared modaks at home especially for this film and shot live references for animation.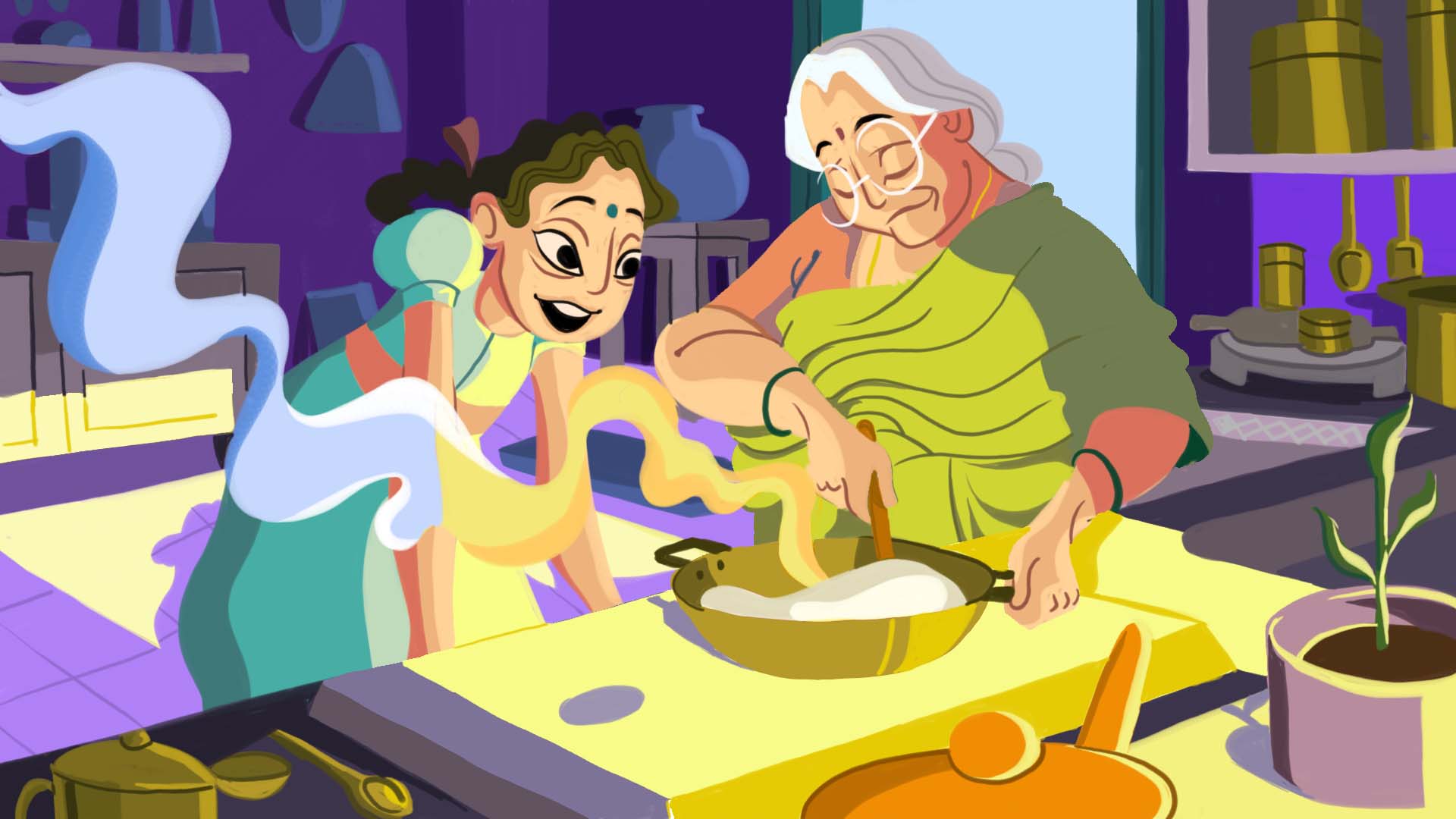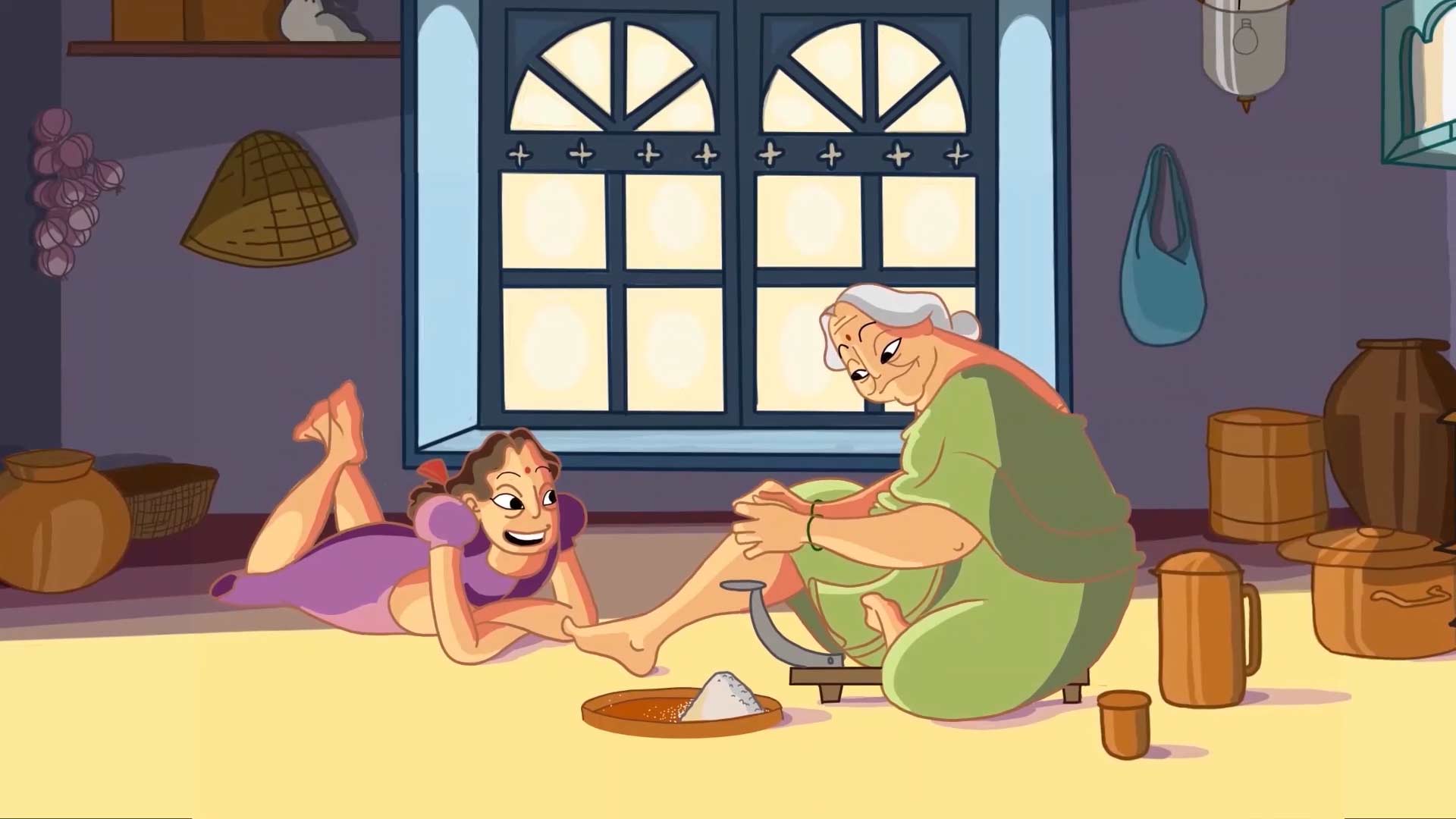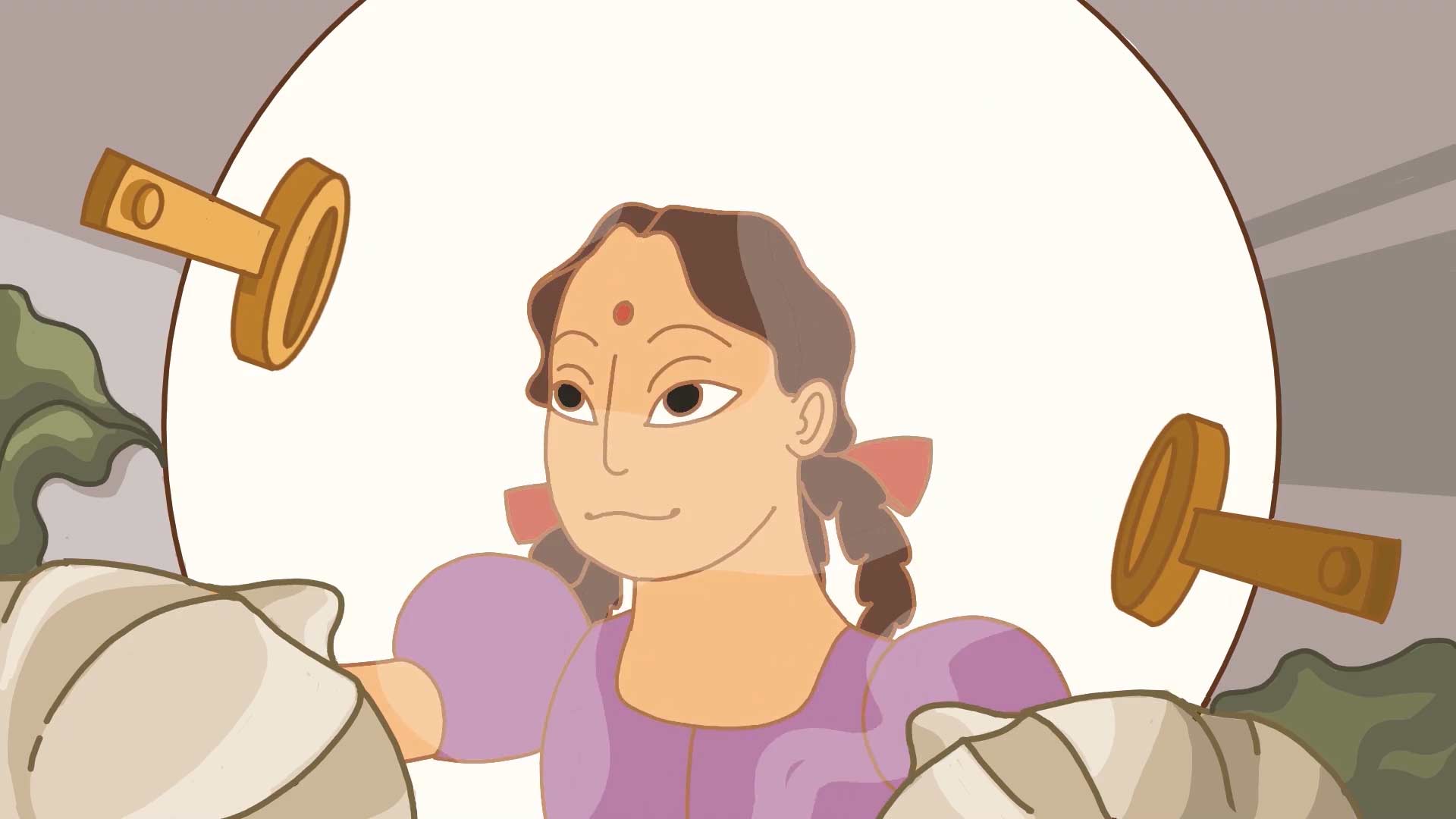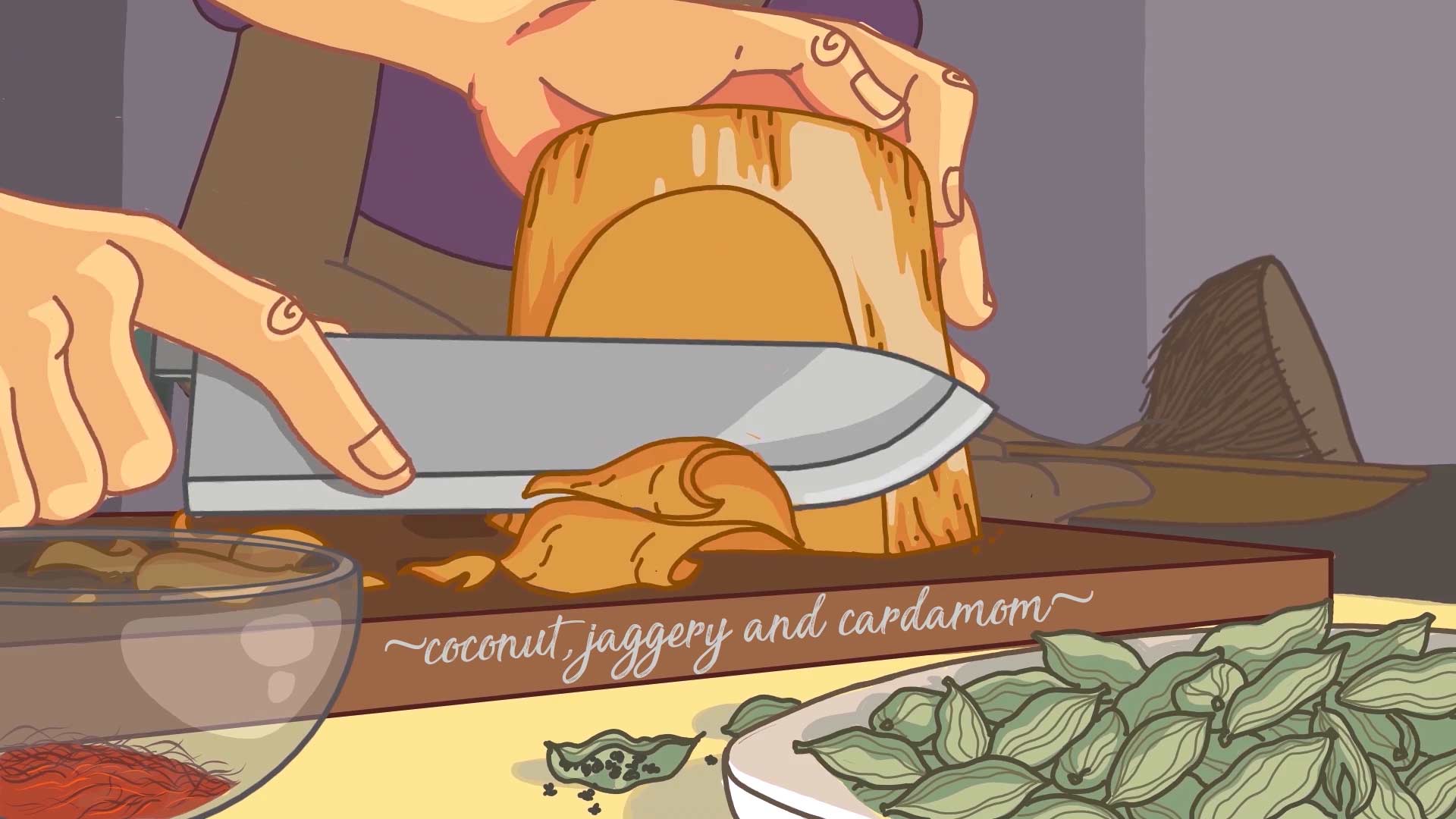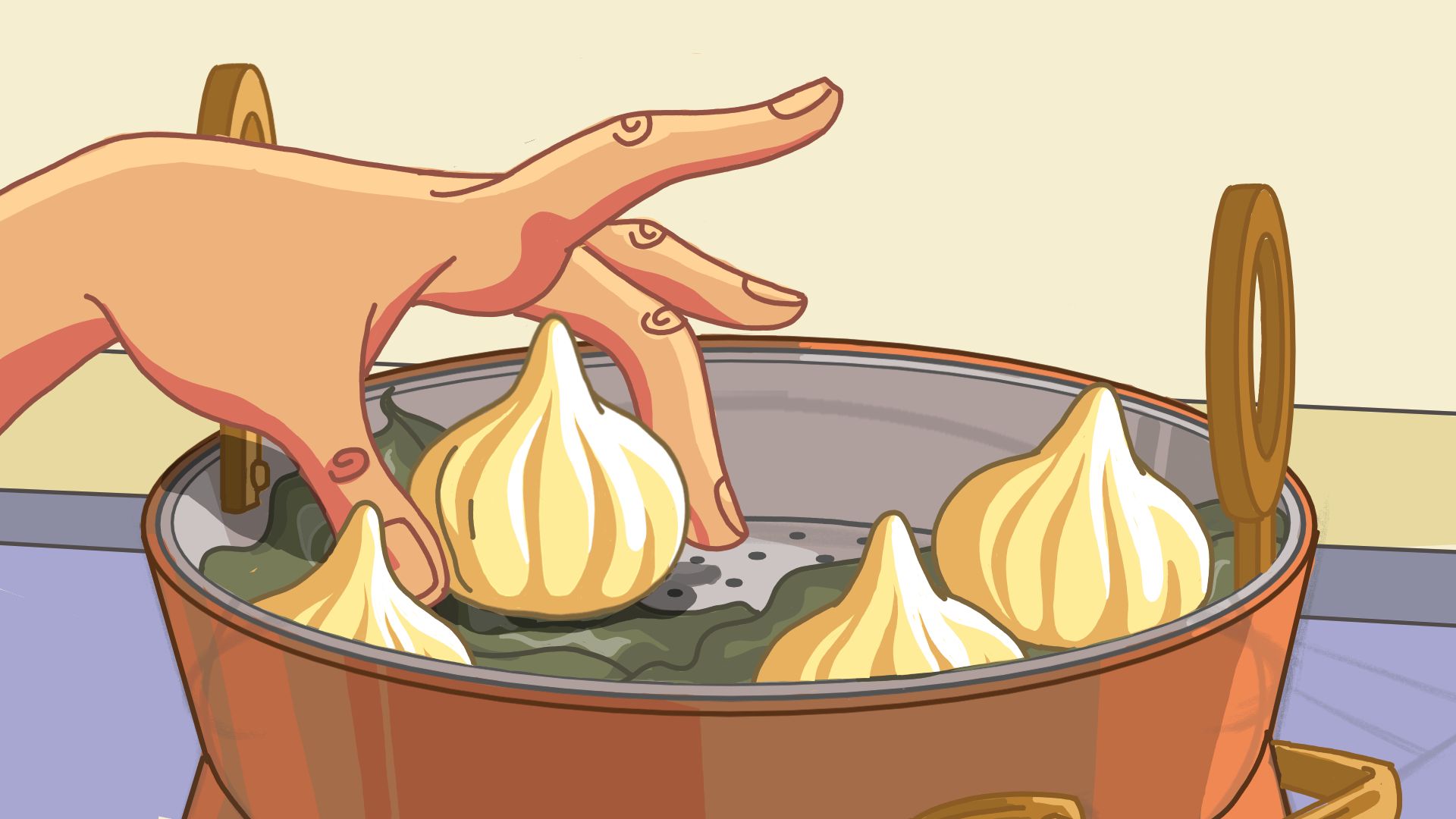 AG: What are the challenges you faced while creating the short? And what helped you stay the course while working on the short?
I think the most difficult challenge was to plan out a schedule, stick to it throughout the project and to get the film done in time. Since it was my first project, it was a difficult task working from home and following all the correct processes of pre-production and production. What helped me plan and eventually reach my goal was my family who constantly helped me with research, video references for animation and emotional support. My college professors kept a constant check on my work ensuring the smooth production of my film.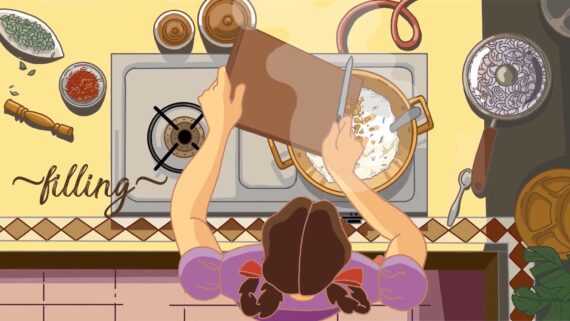 AG: How do your side projects and illustrations feed into your overall work?
I like to maintain a small personal art journal or occasionally post some of my drawings online for fun. Apart from engaging in the therapeutic experience of drawing freestyle and letting my imagination flow, it also helps me practice on improving my skills with each new drawing. It also acts as an exercise and practice for my upcoming projects.
AG: There seems to be an underlying theme of food in all your work we have come across. Was that subconscious?
Well, I've definitely been obsessed with food animations for a long time now. I have a habit of watching cooking shows online and Japanese food animations, especially in the Ghibli films. Godwa was my first film based on food animation and it was super fun and soothing for me. So, I went ahead and worked on some more projects with food animation in stop motion and short 2D animations. I can definitely say I've found a new work of interest and I am excited to animate authentic foods from different Indian cultures.
AG: What are the artists, films, and animators that inspire you?
A few of the many artists that I follow are Jasjyot Singh, Nikhil Shinde, Lavanya Naidu, Debangshu Moulik. Animators like Upamanyu Bhattacharyya, Shaheen Sheriff, Aaron Blaise, Yeahyeahna (Instagram username),Veronica Solomon, Victoria Vincent, Isabel Herguera have been a few of the ones I look up to the most. I love watching Studio Ghibli films for their incredible concepts and especially for their food animations. Short films by students from Gobelins on YouTube are an inspiration for me. 'My Neighbour Totoro' by Hayao Miyazaki and 'In This Corner of the World' by Sunao Katabuchi are two films that I deeply adore for their story, animation, research process and the character mannerisms.
AG: What are your personal goals for yourself and your work? Do you have any upcoming projects you can share with us?
I sketch a lot of human characters and I'm aiming to learn in depth about human anatomy to refine my work this year. Apart from that, I really want to work and improve on my colour study, perspective drawing, VFX and sound design. I would also like to experiment with papers and paints/inks and work on Claymation projects. I have two super interesting short films coming up very soon!
AG:What advice would you give to other young artists and animators?
I don't think I can give any advice at this stage of my student life but the advice that I personally try to follow is to have a work and life balance and to maintain a healthy relationship with my hobbies. As learners in the creative fields, our abilities are often compared and questioned by many… including ourselves. And it is important at such times to stand with yourself, believe in your abilities and keep practicing