The STOPMOTION Co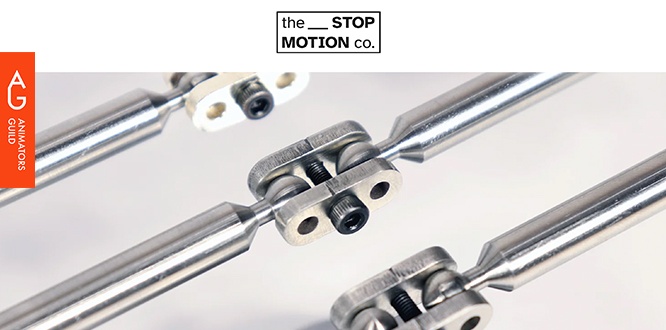 Aman Gupta is an animation filmmaker who graduated from UID specializing in animation and motion graphics. His area of expertise lies in stop motion. We met Aman at the AGIF22 where he and the STOPMOTION Co. displayed their super fun armatures and animation tools. The following are excerpts from an interview with Aman regarding his journey.
Aman: The idea behind The StopMotion company is to make the technical side of stop motion more accessible to people - so that they don't get overwhelmed by the process of creating but have fun and enjoy stop motion as a medium.
Back in 2019, when I was still in college, I gained immense interest in stop motion as a medium of storytelling. However, due to the lack of availability and accessibility in India, I started making makeshift (jugaad) rigs with wires, stones, etc to support my models. A while later, when I was working on my graduation project (Bird-Box) with Blackbird studios, I faced a lot of issues maintaining the quality of the animation as the film was production heavy. The number of failures that I encountered while working pushed me to an extent where I had to find a solution to make my own rigs so that I could concentrate on enhancing the animation quality Instead of draining myself with keeping the props in place.
Since existing manufacturers were not able to visualize the rigs in reality, everyone denied making it. That is when I decided to make it on my own.
I started by researching the existing rigs available across markets. I spoke to several manufacturers hoping they could look at the existing designs and make them over here in India. However, since they were not able to visualize the rigs in reality, everyone denied making it. That is when I decided to make it on my own.
I bought some machinery – firstly, I struggled on learning how to use machinery- that process itself involved a lot of failure and experimentation! Finally, I was able to develop a prototype- the first workable rigs which were also used in my film, BirdBox's production. Once the project was over, I went to the manufacturers again – this time with the prototype and my knowledge of how the rigs can be made. One of the manufacturers was excited enough to give this product a shot as he thought it would be fun to make it! He further shared with me his expertise and knowledge of metal which helped us minimize the complexity of the rig and make the design more elegant. After some rounds of feedback and changes, we finally decided on a design that then went to production!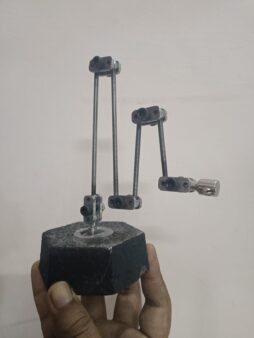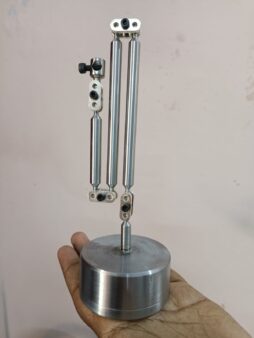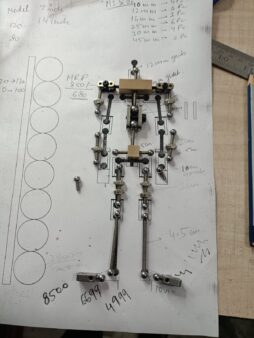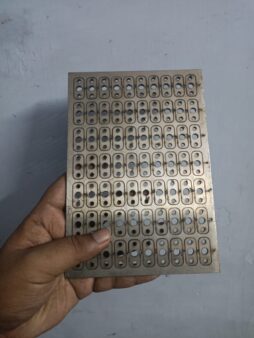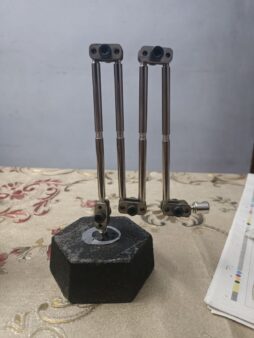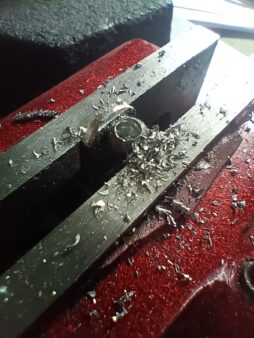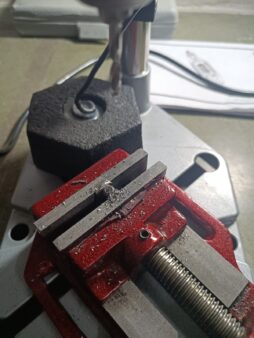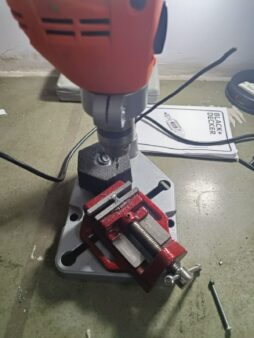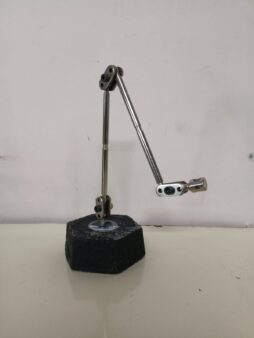 AGI: Tell us about your product/service offering?
Aman: Currently, we are offering 2 types of products :
- Stop Motion rigs are 360° articulated helping hands for stop motion animators which help in keeping models or props in the air in the sturdiest way possible and also change the positions while animating.
- We have 3 different sizes of rigs - small, medium, and large. We also sell upgrades for the rig. Each part of the rig is also available separately.
For eg: if you bought a small rig, and want to upgrade to a medium, you don't have to buy a medium rig again. You can just buy a couple of accessories and can easily upgrade your already-owned rig.
The second product is Stop Motion standard human armature which is a 22cm tall human proportion rig. The Armature is like a skeleton for any stop-motion puppet - it works exactly like how the bones work for our body. It holds the posture in place.
From our understanding, for every film the anatomy of the character is different, hence we also offer customized armature - we take model sheets and design the armature accordingly.
AGI: What challenges that you faced in manufacturing and retailing your own product?
Aman: When I was still a student - Confidence was one thing I was lacking in my Initial days. I didn't know if people would like to buy my products or not. This is when my 'excited' self-assured me that, even If one person purchased my product, my motive would be fulfilled!
One of the biggest challenges was money – I did not have a lot of money to start with. Asking my parents for money was not an option – as this was a risky business with no assurance of a payback. I started saving money by taking up multiple freelance projects and hoping for the best.
My friends uplifted me and supported me throughout!
AGI: How are your products useful for small-time freelancers/ animation designers?
Aman: Money is always a big aspect. Small freelancers and individual artists mostly in stop motion make makeshifts (jugaad) for rigs and other stop motion videos. We aim to promote stop motion as a medium of storytelling, we are already offering a 10% additional discount only for students. Also, for graduation projects, we are supporting students by providing them with rigs and armatures free of cost. For freelancers, we are soon planning to start a rental option, where one will be able to rent rigs and armatures for the period of time they subscribe for.
AGI: How are armatures used in the animation industry?
Rigs play a crucial role when it comes to sturdy animation and pulling off anti-gravity movements. For example, In Studio Eeksaurus's recent stop-motion animation for JSW steel, these rigs were used. I, too, was one of the animators on board in this film. We used clay as a medium - the film demanded it is morphed into different elements. Most of the time, the clay had to be shot in the air. In one shot, there were 14 clay objects in the air at the same time. This is where our rigs helped achieve that sort of complexity in a given time constraint – giving us full liberty to just think of animation.
BTS shot from JSW Steel Film by Studio Eeksaurus
For Armature, the best examples I can give you are Aardman studio and Laika studios. They have their own rigging department which solely thinks and solves the rigging problems of the whole film. How the character is going to jump, walk, dance, etc. If it is a weird creature for example – a zombie, then how the body is going to move and what sort of skeleton it would have? This helps in the animation stage, where the animator can fully focus on the performance and acting of the character.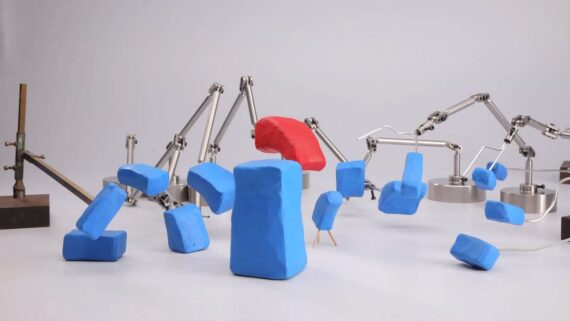 AGI: Can you share some creative ideas for the usage of your products?
Aman: Firstly, just animating the rigs is so much fun! Apart from stop motion, the rigs can be used in product marketing and shoot, etc..to enhance the presentation. For example, a lot of toy photographers use it to hold their toys in the air and remove the rigs in the post.
A lot of our customers also use it as a helping hand, holding any sort of object.
Much like other sculpture models, our rigs too can be used as a reference to study the human anatomy and can be put in very dynamic poses against different objects to bring concepts to life! The rigs and the armatures will always have a lot of possibilities as long as the creative mind sees its potential!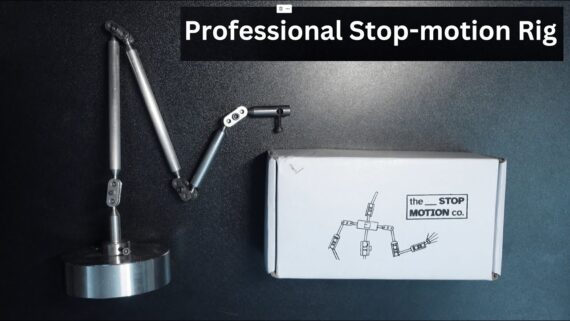 AGI: Tell us about the stop motion practice in India. Your thoughts on the medium and the industry usage at large.
Aman: I feel, stop motion animation in India is mostly limited to commercials or music videos. There are a few studios that adapt Stop motion as a medium for storytelling. Namely Studio Eeksaurus and Vaibhav studios. I think we have a lot of skilled storytellers and animators in India but very few of them use stop motion as a medium and that too, on a very small scale. It might be due to the production time or the unavailability of tools. I wish to solve one of those problems.
Like every other medium, stop motion is also a skill-based medium and it requires the person to be creative. The magic of stop motion comes when you take everyday objects and breathe life into them and change how they move. It demands that you touch and feel, be hands-on with a material, and understand it before you use it.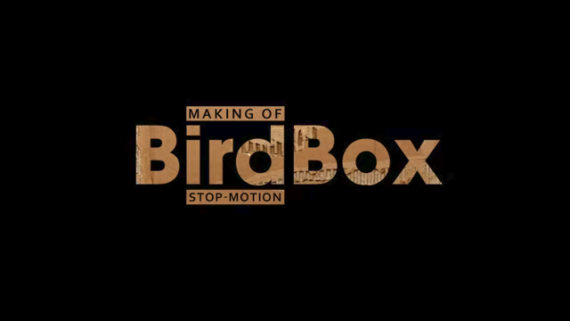 I'll take a small example. In BirdBox film, everything is made of cardboard, which is very rigid and hard but when the video plays you see cardboard breaking out of its properties that are in one's head. It is not rigid anymore, it's fluid and flexible. It morphs into a lot of different objects, even exploding towards the end which makes the entire experience very magical and unique.
In short, Stop motion creates an experience very unique to itself, something more personal as everything that you see on screen is made with your own hands.
Stop motion is being used in feature films, short films, music videos, and commercials at large scales.
AGI: You recently also won an AGIF22 award for a fantastic film. Do talk about that too.
Aman: Yes!!! I won an Award for Bird Box at AGIF22. It was crazy and honestly, I wasn't expecting it, It still feels surreal. A lot of hard work went into it and I think that if it wasn't for Bird Box I wouldn't have been at this stage this early. I owe a lot to that project and the people from BlackBird Design - It is an absolute honour to share this award with them!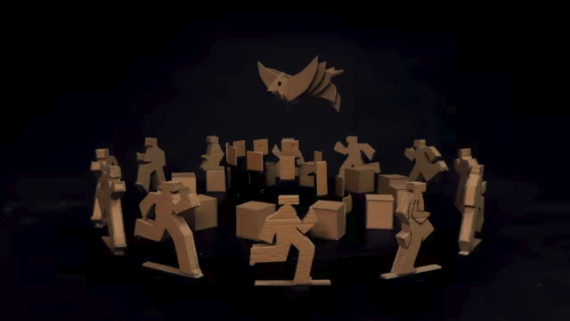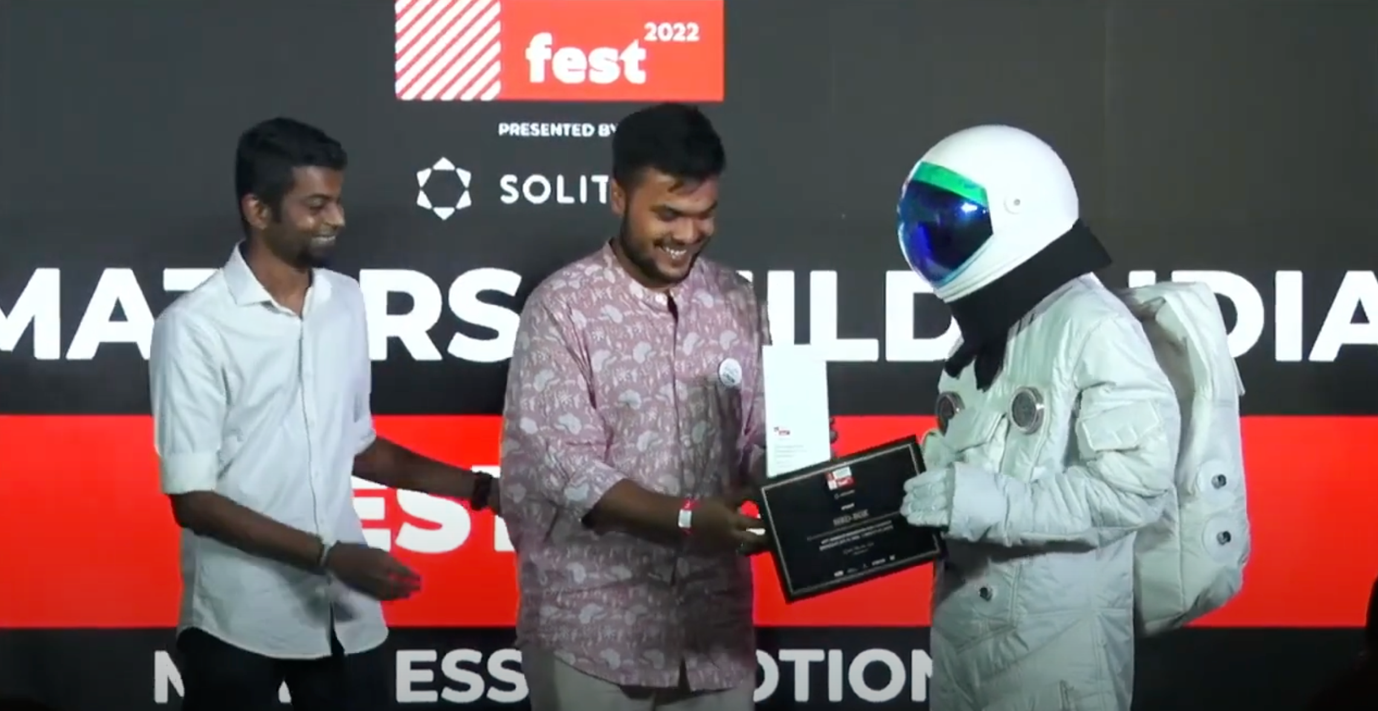 Troy Vasant (L) and Aman Gupta (C) Receiving AGIF22 award from Guild Master Gogo (R)
AGI: Any tips for upcoming designers who would like to launch their own products?
Aman: I think anyone who wants to launch their own product should first have a larger motive to serve. The motive should not be limited to selling products but should try to fill the gap present in the market. Designers have to find a motive for why people would buy their product. Is it fulfilling any purpose? Is it giving them any satisfaction? Whatever product you want to sell, first know your audience, create surveys and find out what they want. Find a middle ground where people will be happy buying and most importantly you will be happy selling.
Personally, I found something where I was struggling and found out most people were going through the same thing. This helped me make myself and my customers happy.
AGI: What does the future for The STOPMOTION co. look like?
Aman: The future of The Stop-Motion Company looks very bright and is something that we are very excited about and look forward to every day. We have two products currently, but we are prototyping and researching more, I can't say much but it's something very thrilling.
We will be introducing Stop-Motion workshops in the future where we will be teaching animation principles, helping people make their very first stop-motion film. We will also be producing more of our own stop-motion content. I feel that in India, people haven't seen the potential of stop-motion animation and the sort of experiences it can create. We are here to broaden their vision and unlock the potential of several others!
In general, it is very inspiring to look at the work happening in the Indian animation Industry - we are a bunch of passionate, story-driven individuals who are playing their part to heighten the limits of animation happening in our country. I, too, feel grateful to be a part of this Industry and play my role in creating a better future for Indian Animation! Having the right people to motivate and support you is always important and I have been lucky to be surrounded by my friends and family who have always believed in my journey!
AGI: We wish Aman and The STOPMOTION Co the very best and hopefully we will see them shine on further filling the much talked about gaps in stop motion animation technicalities especially from an Indian context.