VORLDS: an immersive 3D, social-gaming platform
We had collaborated with the VORLDS team to create the amazing AGIF22 experience in the metaverse. A platform run by solid people with their hearts in the right place. Join us as we get to know their story.
Hi, I am Tejas Nair, co-founder of Vorlds, a 3D, social-gaming platform to discover digital experiences and games by exciting artists, communities and brands.
The Vorlds platform is currently in BETA and is available via popular web browsers on desktop and laptop machines. We are currently focussed on catering to the Indian Sub-continent but are already serving business customers in the EU and other parts of the globe. Apart from Vorlds, I have been producing and performing electronic music as Spryk and have had the chance to build several public facing media arts programs & festivals.
Smit Shah is a designer & visual artist. Having spent over a decade working in the Indian film and advertising industry and moving into more complex roles with global organizations, Smit brings forward experience and knowledge across design and technology to create wonderful products Apart from his own studio practice Tessellate, Smit has previously held roles such as Sr Product manager at Adobe and Head of Product and Design at Wipro. He currently heads all things product, technology and experience at Vorlds.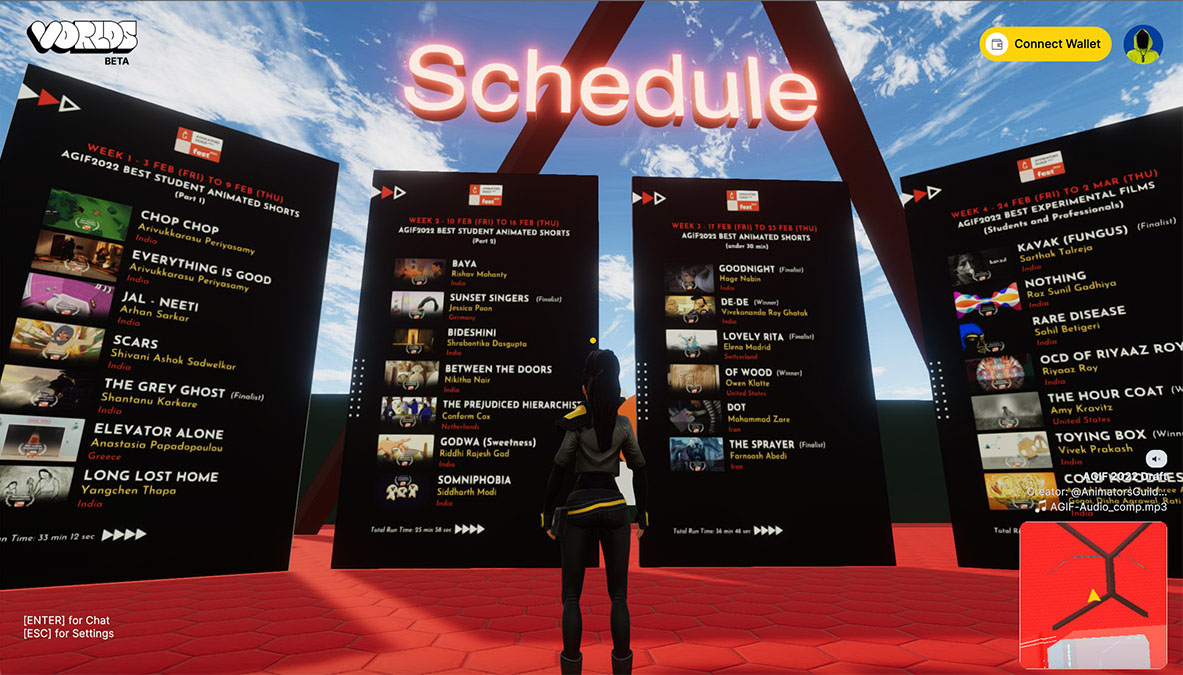 AGIF22 experience created in VORLDS
AG: What inspired you to create the VORLDS platform, and what were your main goals in its development?
Vorlds was created with the vision of building a dynamic and immersive platform for 3D and gamified content that lowers the barriers to entry and makes it more accessible to all users.. Our inspiration stemmed from the desire to offer a platform where users can explore stunning virtual environments, engage in social interactions, and experience new forms of self-expression via digital identities. The main goals were to foster a vibrant creator community, provide innovative solutions to brands and businesses looking to enter the virtual realm, and create an inclusive and diverse digital space for users to connect and collaborate.
AG: How does your metaverse platform differentiate itself from other existing platforms in the market?
Vorlds offers a range of solutions tailored to power the finest 3D experiences for business. These include
-Architecture & Space Visualisation
-Gamified Brand Experiences
-Virtual Galleries & Curation
-Corporate HQ in the Metaverse
-Social Commerce
-Digitised Fashion
-Virtual Events & Immersive Activations
AG: Could you provide an overview of the key features and functionalities that users can experience within VORLDS?
Within Vorlds, users can expect features such as customizable avatars, virtual environments for social gatherings, immersive events and experiences and real-time communication channels. Additionally, Vorlds will soon also have an integrated wallet solution that allows users to engage in games, quests and have easy access to digital collectibles.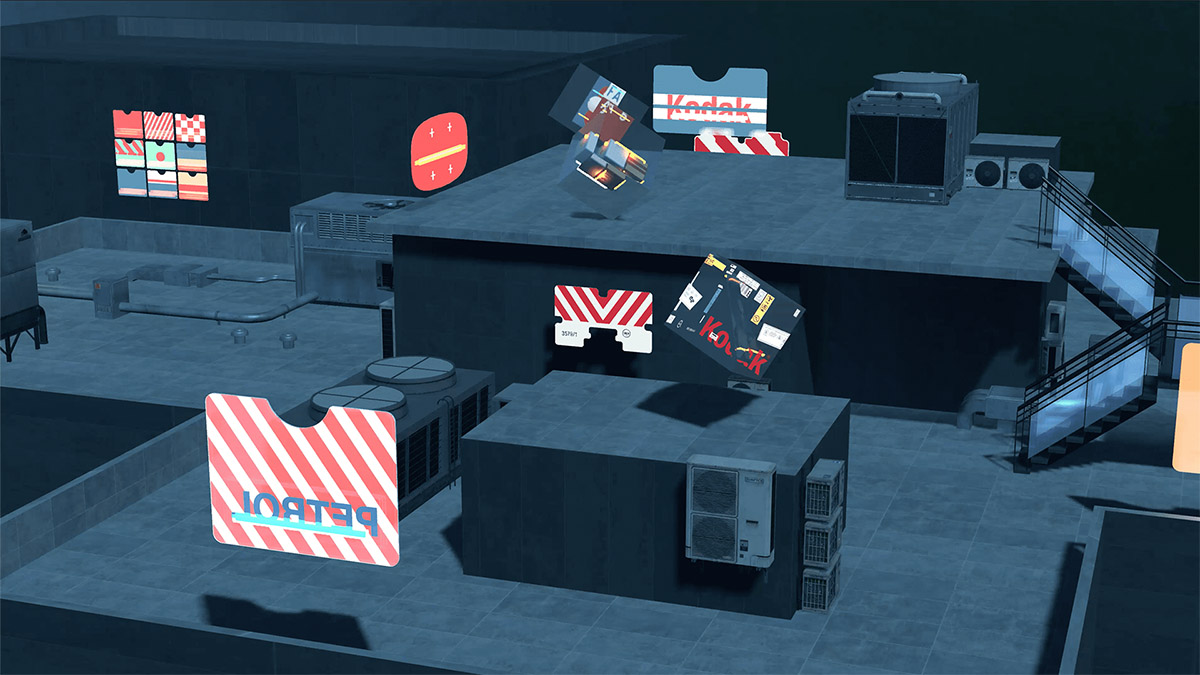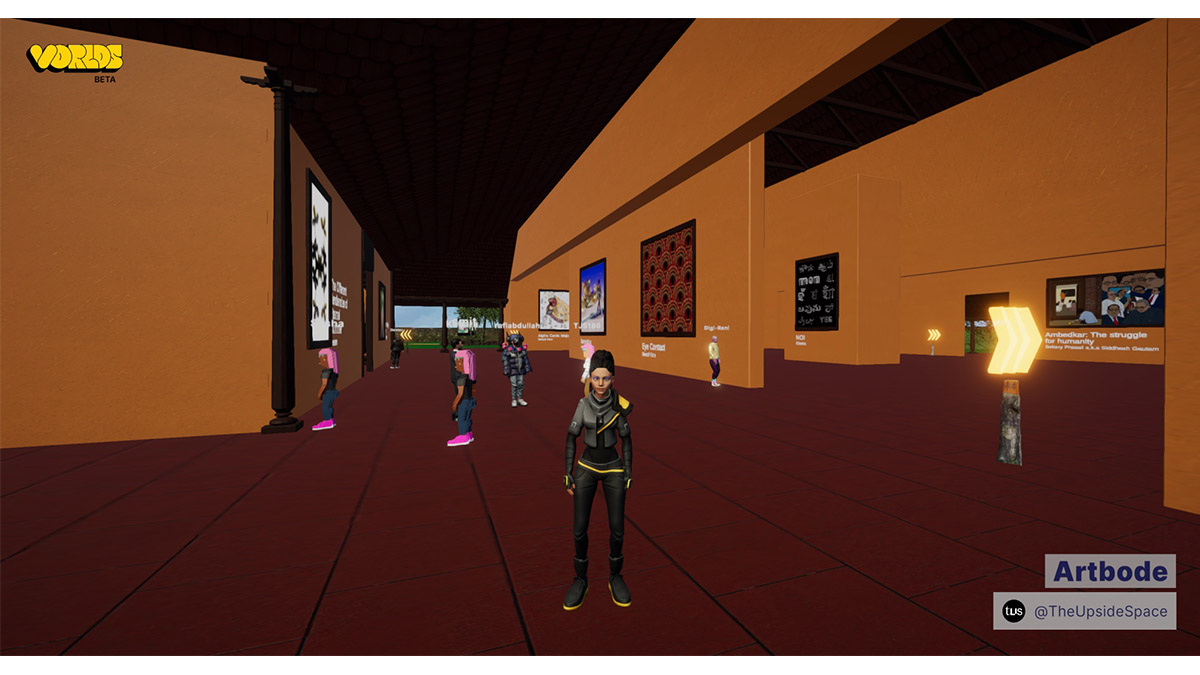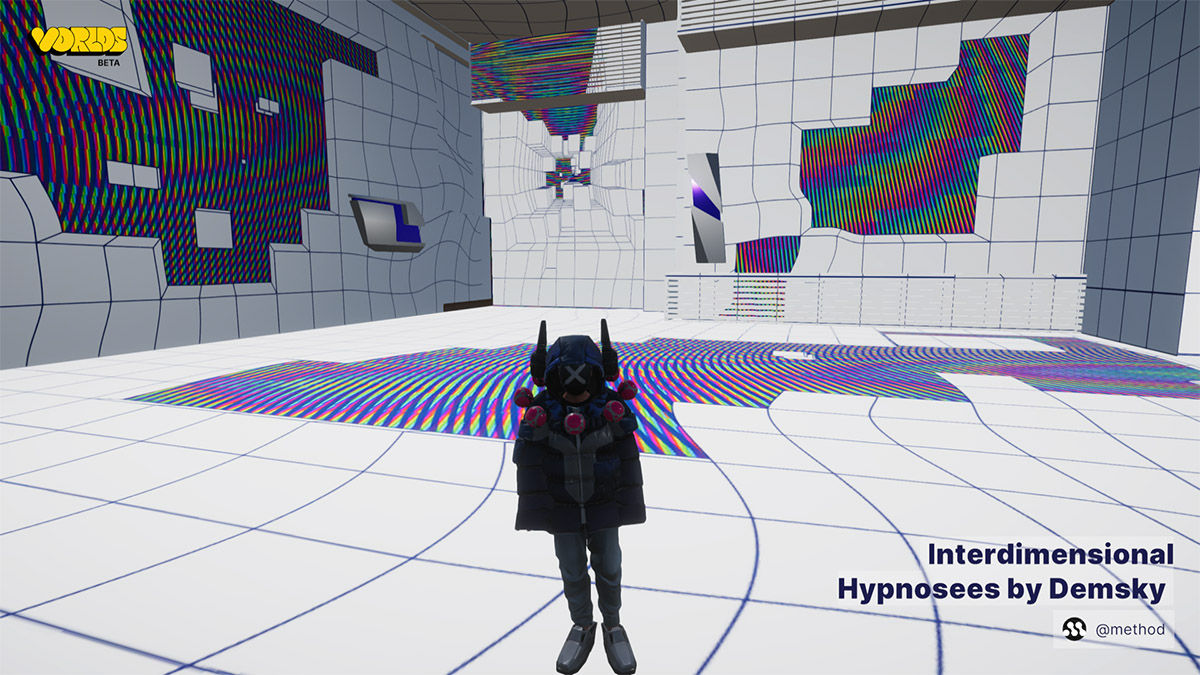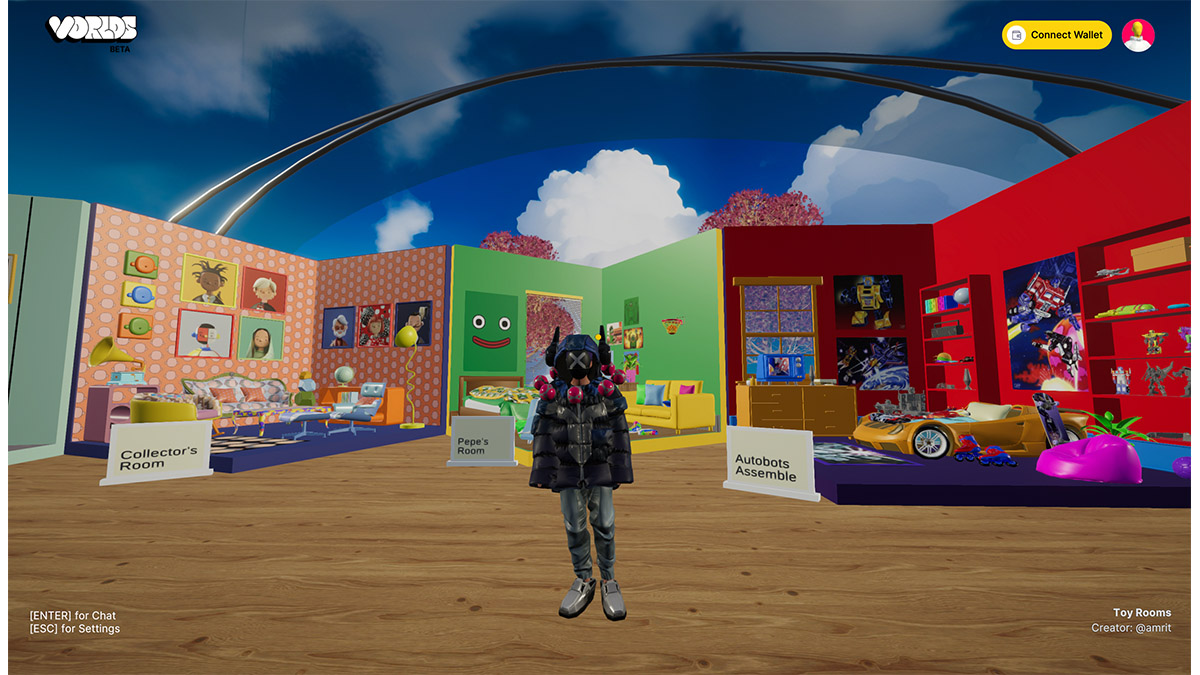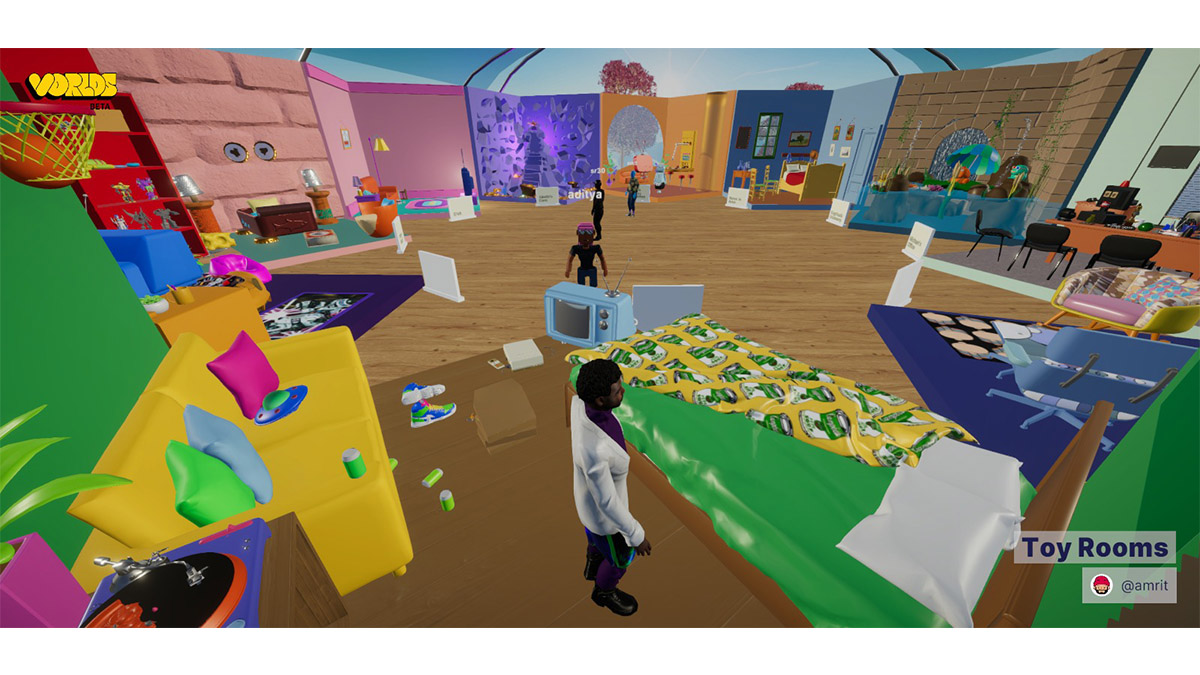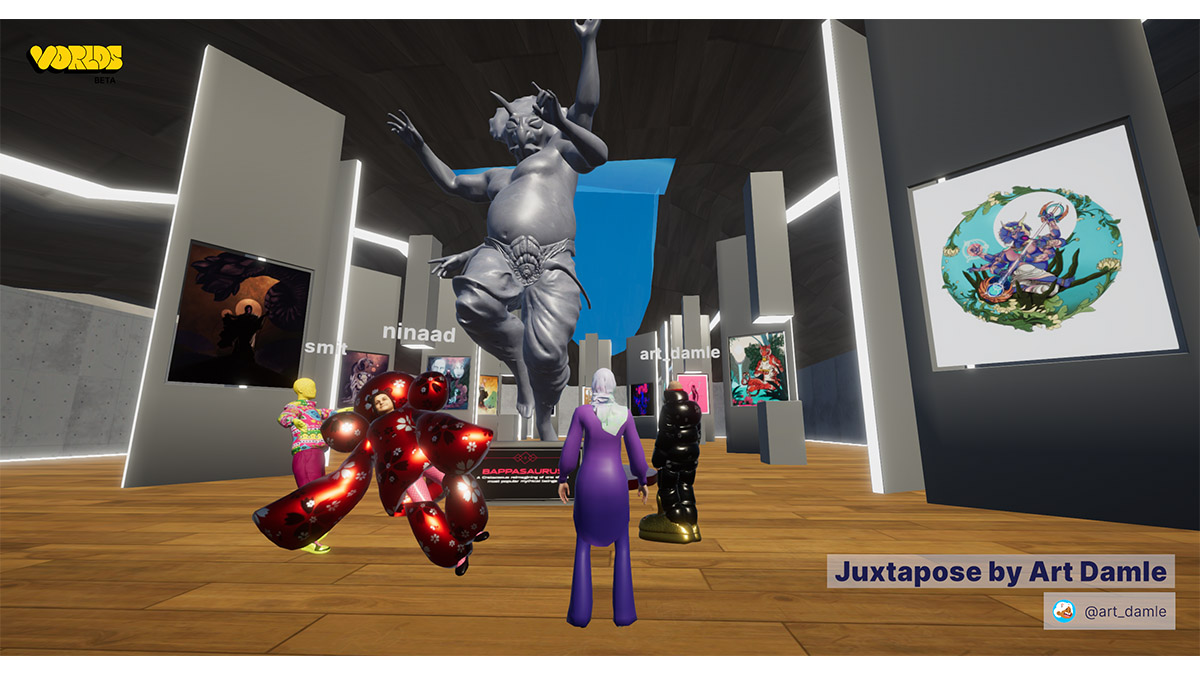 Experience created in VORLDS
AG: How do you envision the future growth and expansion of the metaverse?
Vorlds envisions continuous growth and expansion by fostering a thriving 3D content and metaverse ecosystem. We aim to partner with creators from all walks of life, developers, and businesses to enrich the platform with diverse experiences, applications, and services. Our goal is to establish Vorlds as a leading platform for immersive content, while adapting to technological advancements and evolving user needs.
AG: Can you share any fun stories or notable experiences from users who have embraced the VORLDS platform?
We have been thrilled to witness numerous fun and notable experiences within Vorlds. From an exciting quest by Sage to an engaging AMA with Kunel Gaur and spontaneous social encounters within the space, users have really enjoyed interacting in this new manner.
You can see some of the responses here.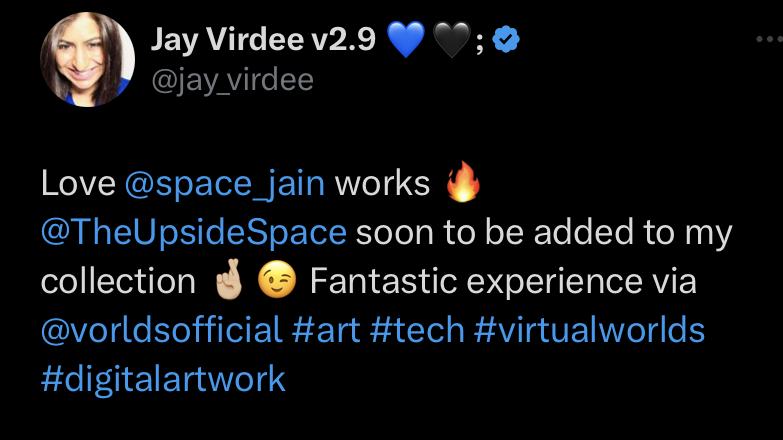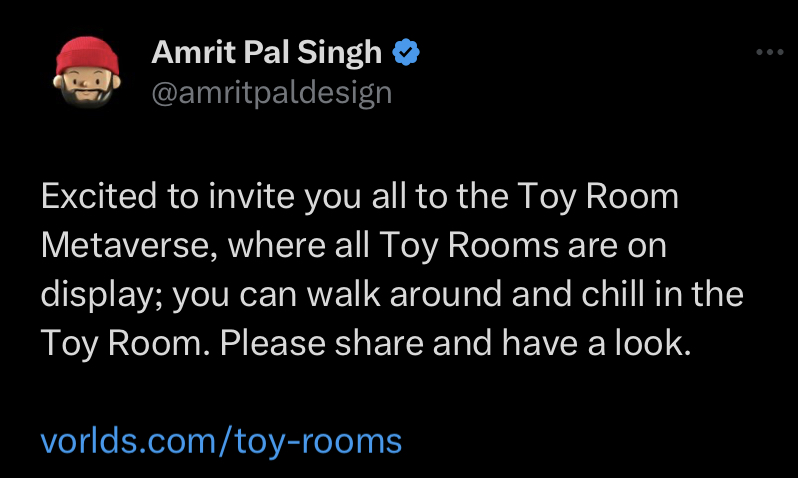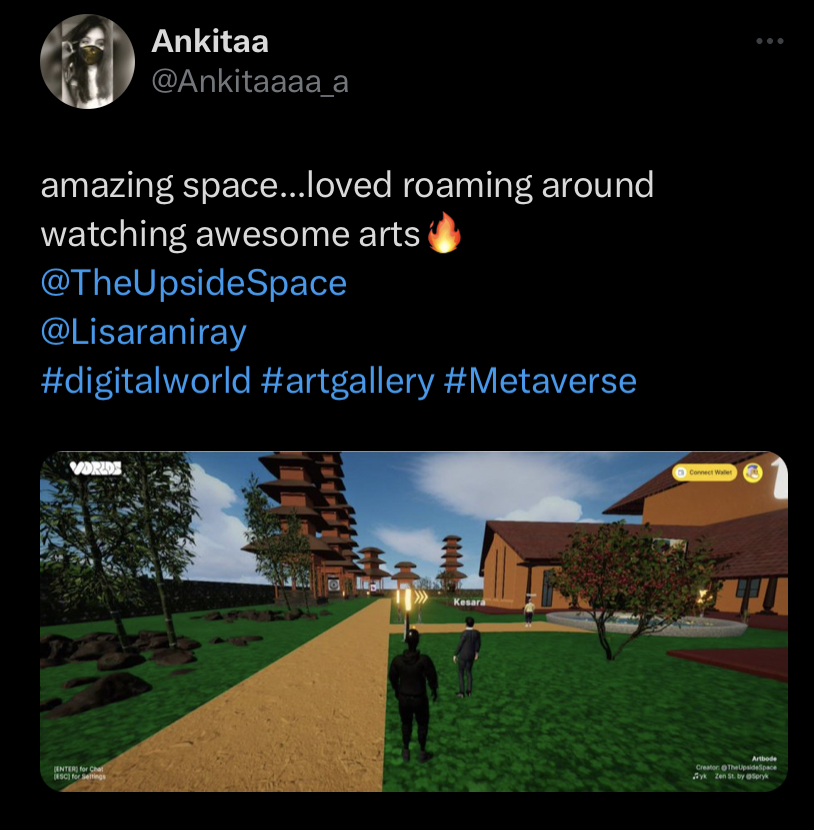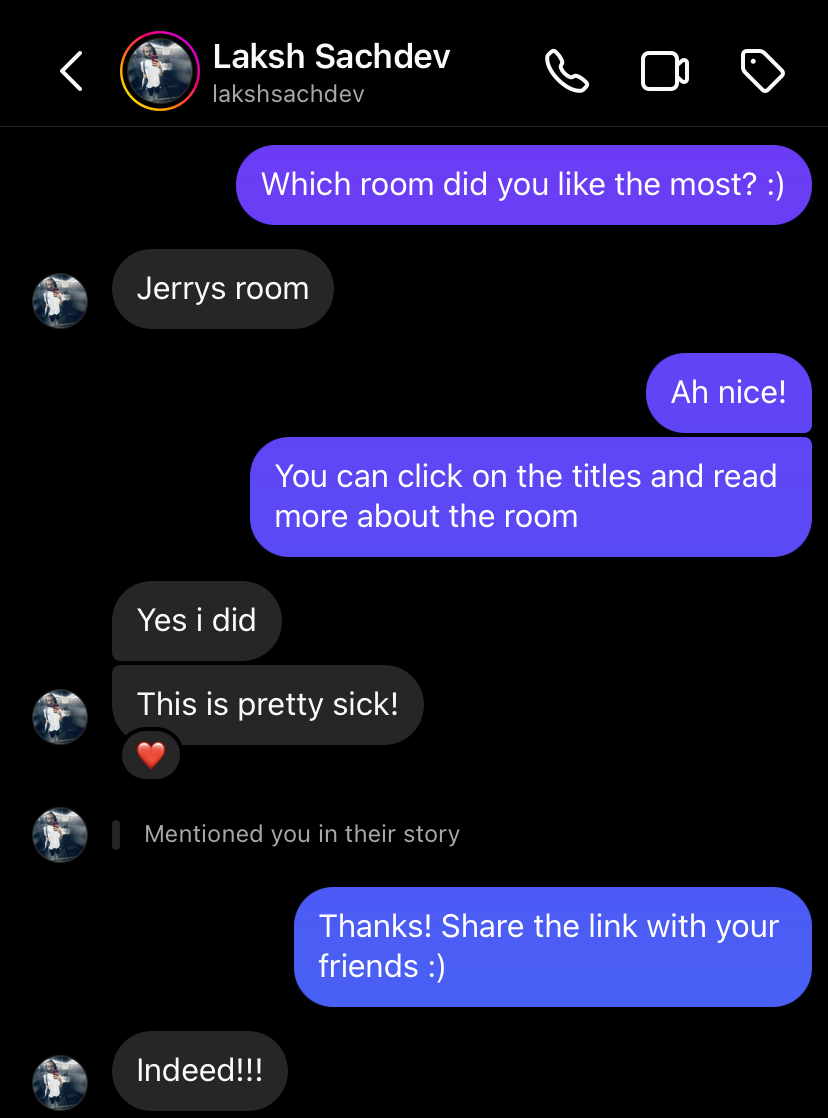 What people have to say about VORLDS
AG: How do you foster a sense of community and collaboration within VORLDS? From both perspectives: user and BTS
Vorlds is determined to provide an inclusive space where creators based in any part of the world can showcase their work, collaborate with others, and gain recognition within the Vorlds community. We encourage artists to share about their peers so we can reach more diverse groups.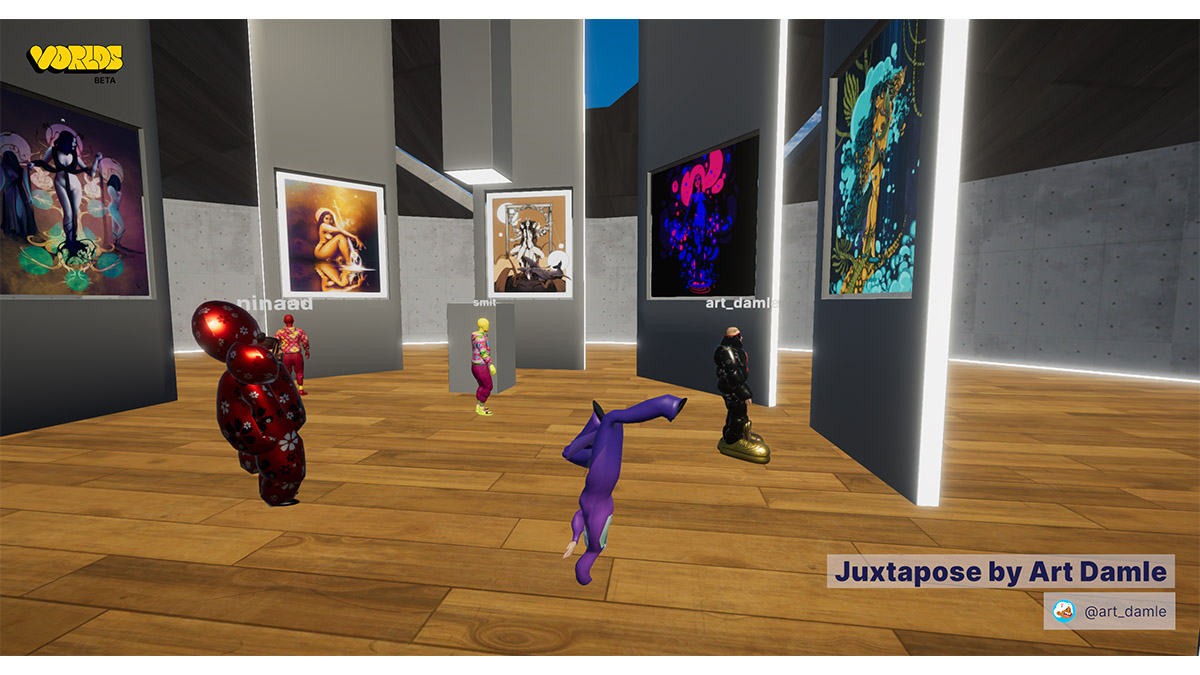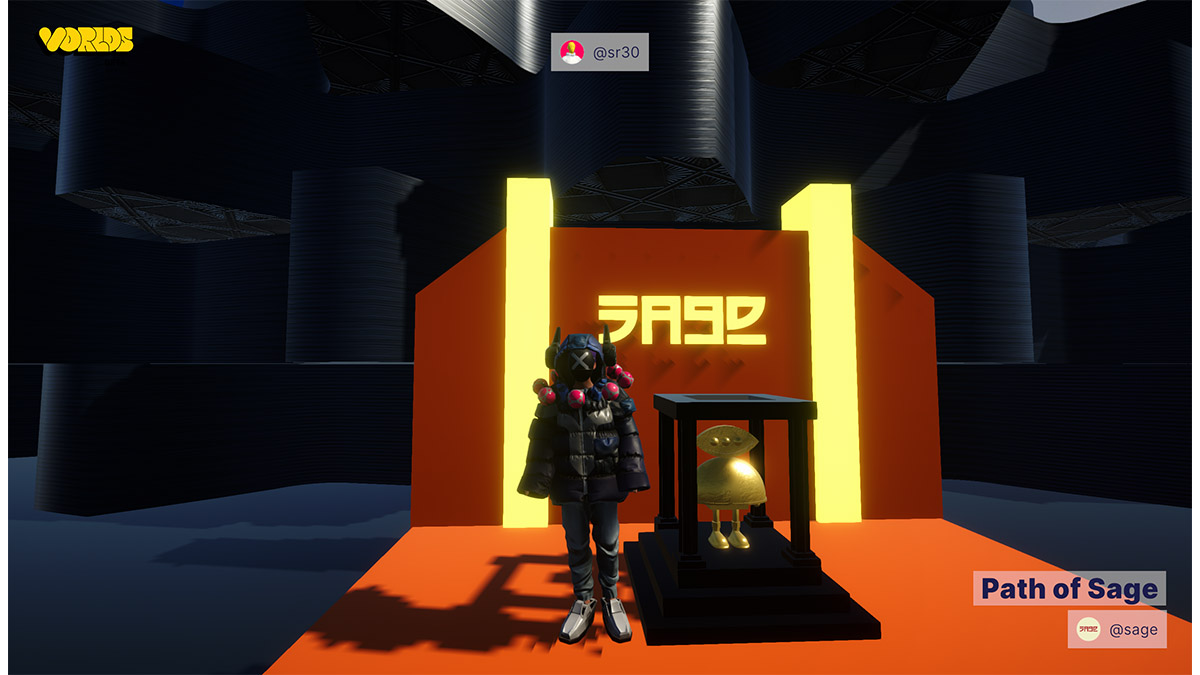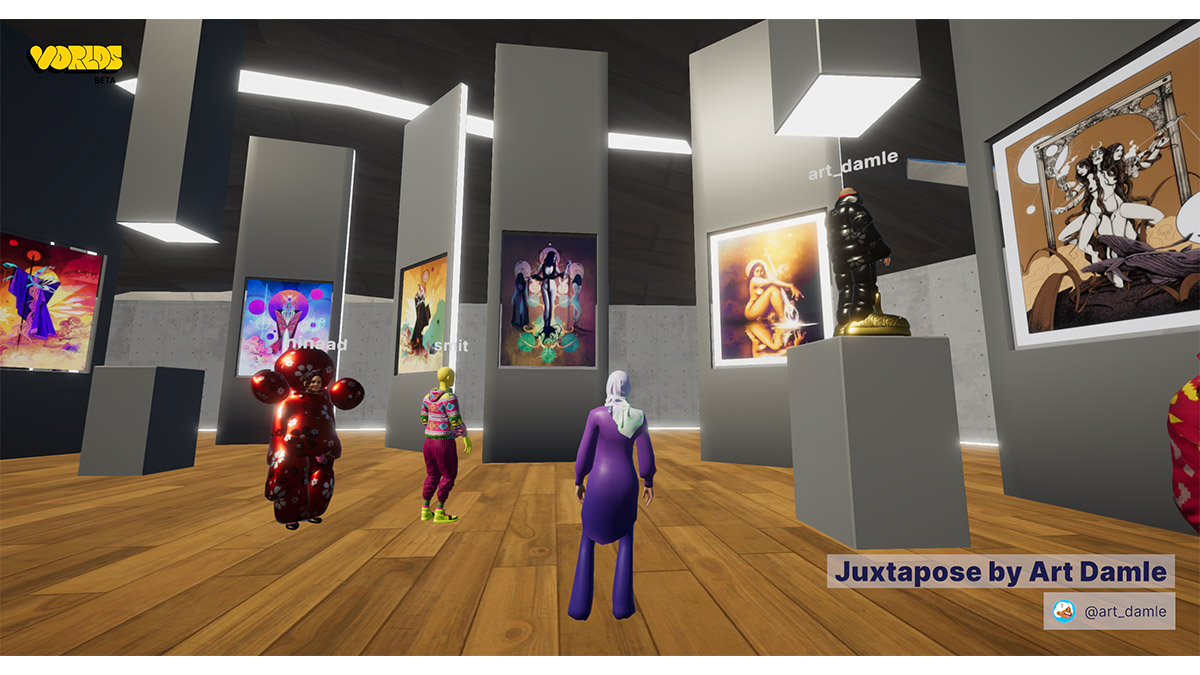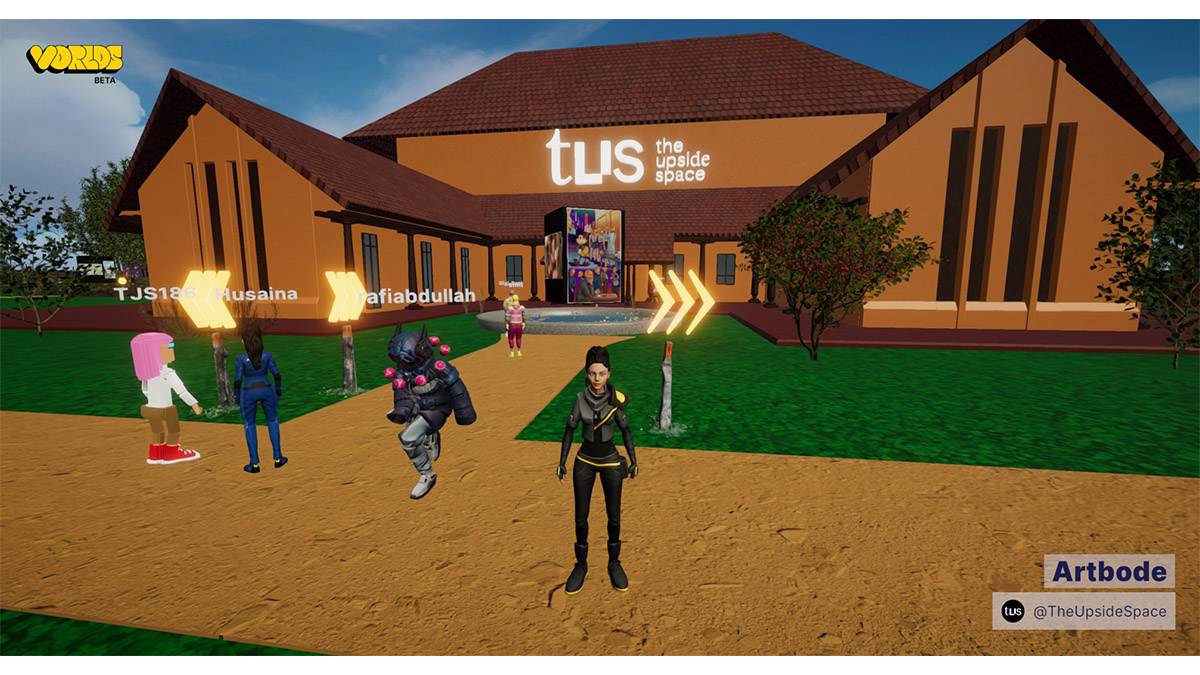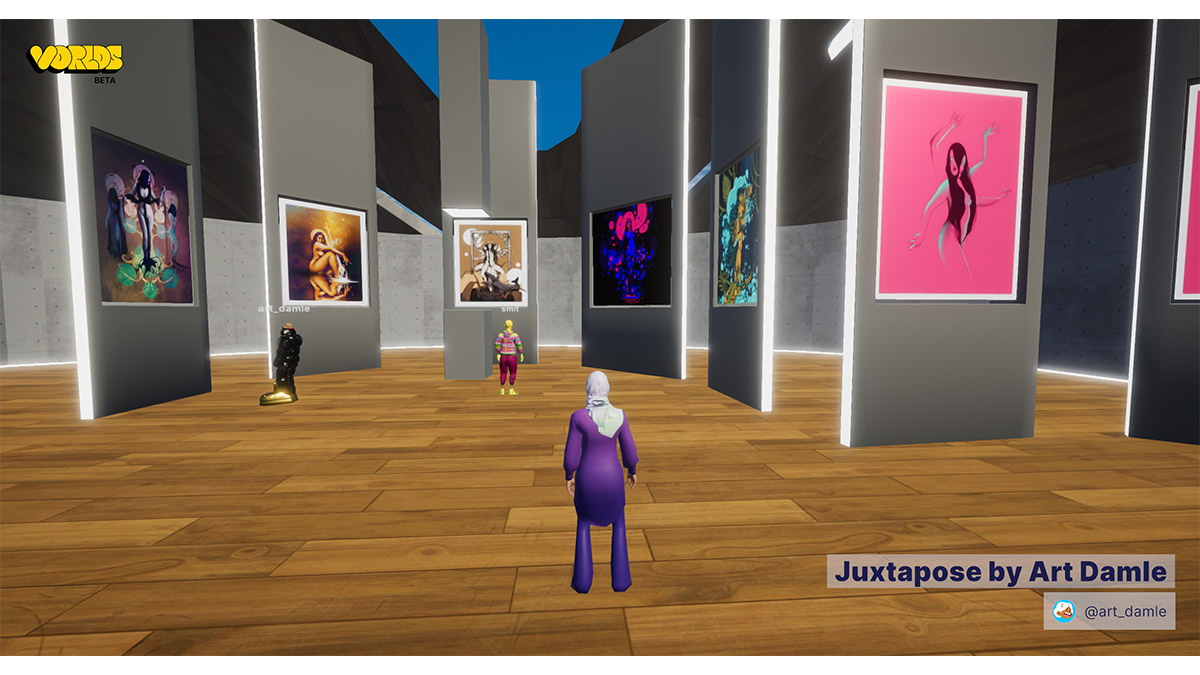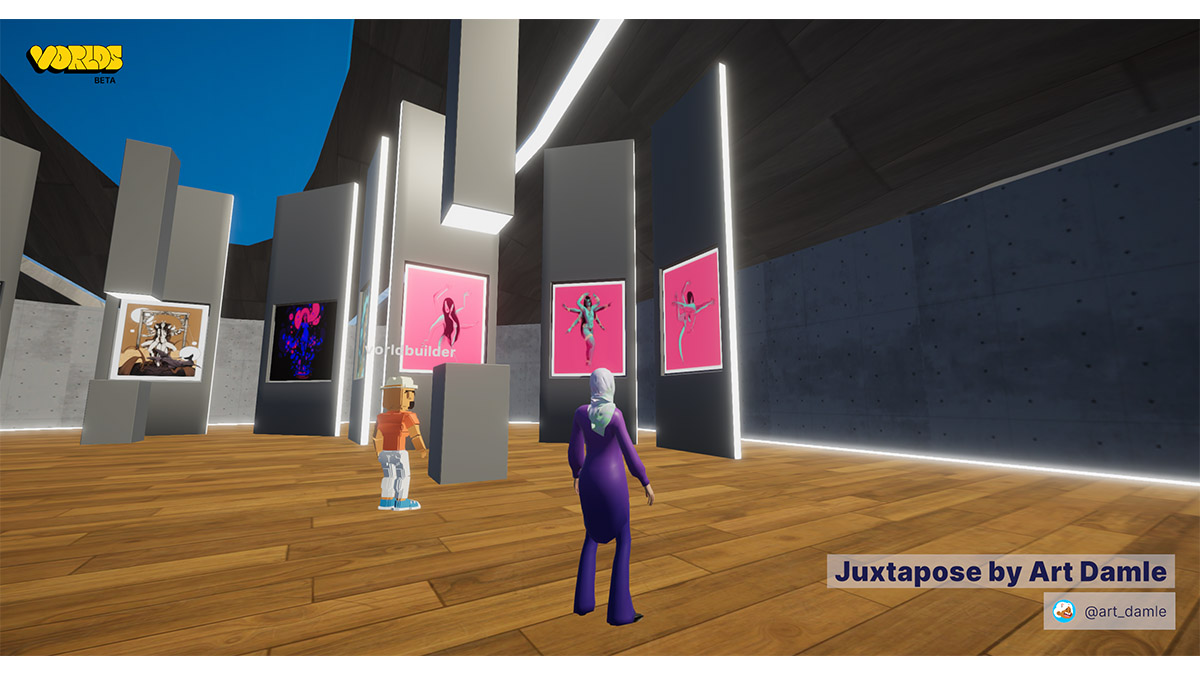 Experience created in VORLDS
AG: Are there any specific industries or use cases that you are targeting with the VORLDS platform?
While Vorlds caters to a broad range of users, we also target specific industries and use cases. These include art and design communities, fashion and virtual commerce, education and remote learning, entertainment and live events, and social impact initiatives. We aim to provide tailored features and experiences that cater to the unique needs of these industries.
AG: What kind of partnerships or collaborations have you established to enhance the experience for your users?
So far we have collaborated with global brands such as; Lenovo & Intel, creators like Amrit Pal Singh, Sage, Kunel Gaur, Santanu Hazarika, cultural hub Method Art Space, festivals like AGIF, curator-led digital arts platform The Upside Space and digital avatar company Union Avatars.
We have many more in the pipeline like partnering with Metasky to integrate a unique wallet system & creating virtual spaces with students from leading design colleges to name a few.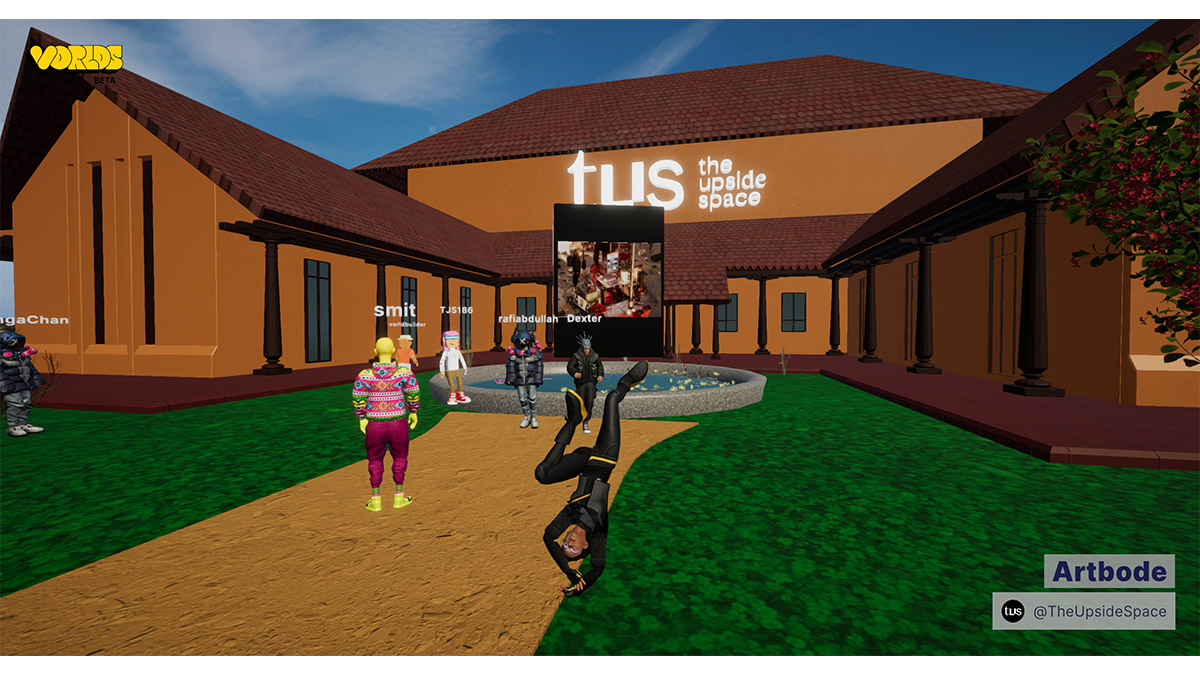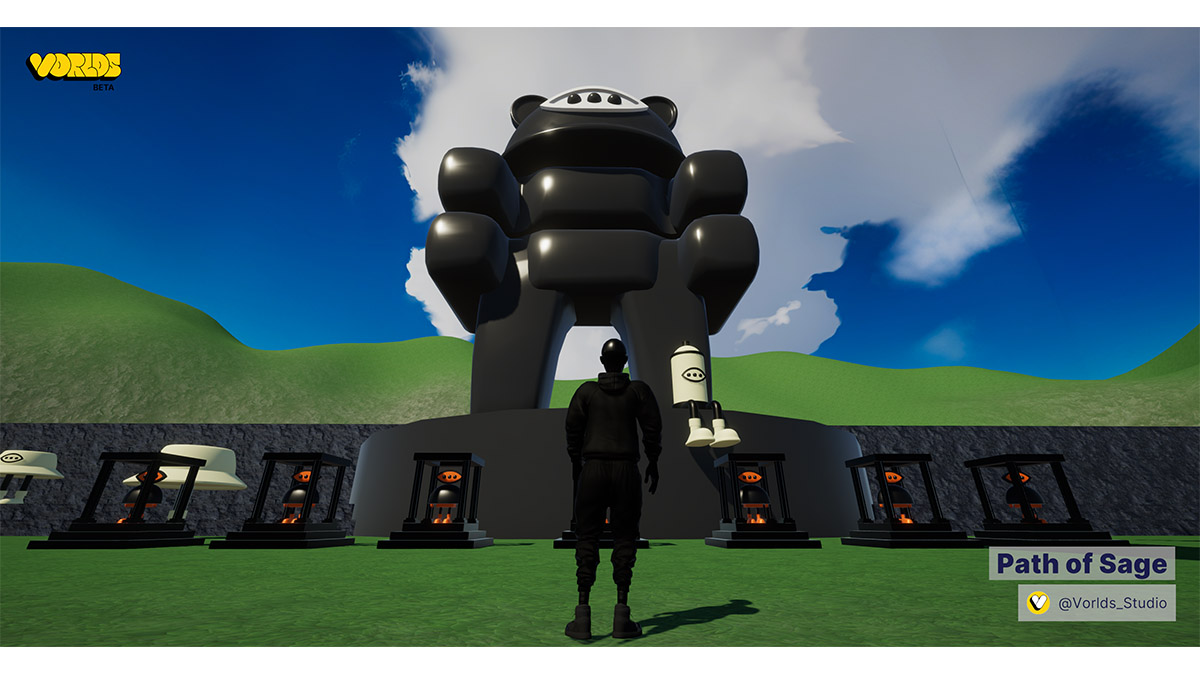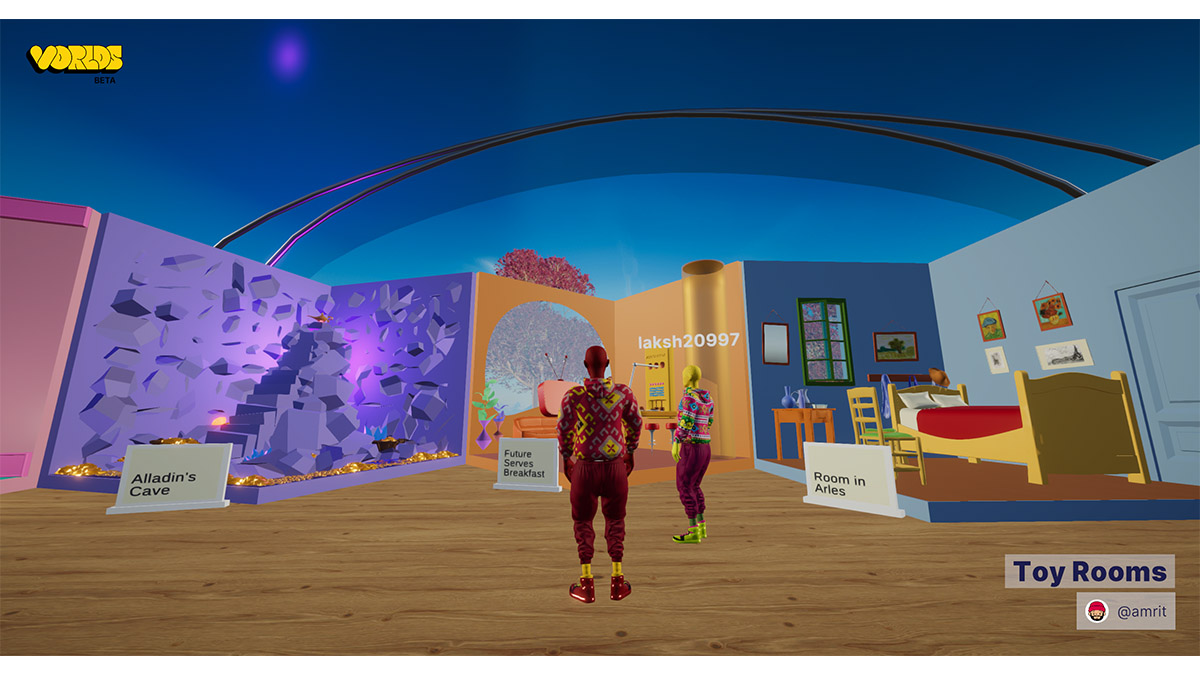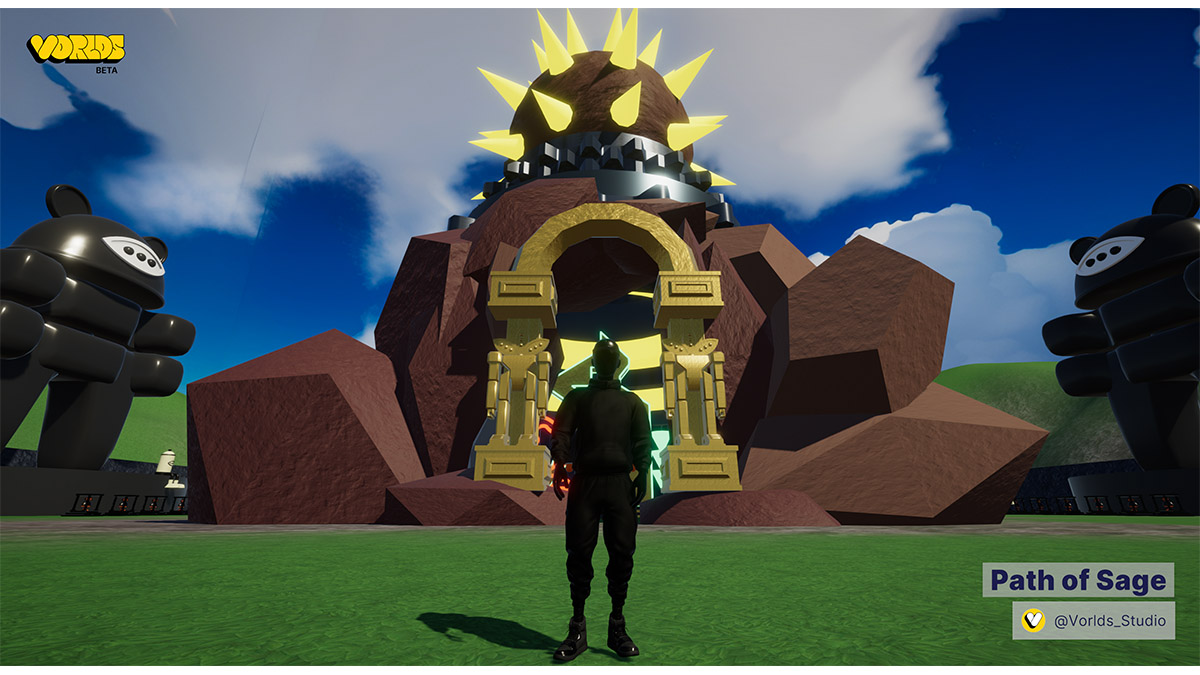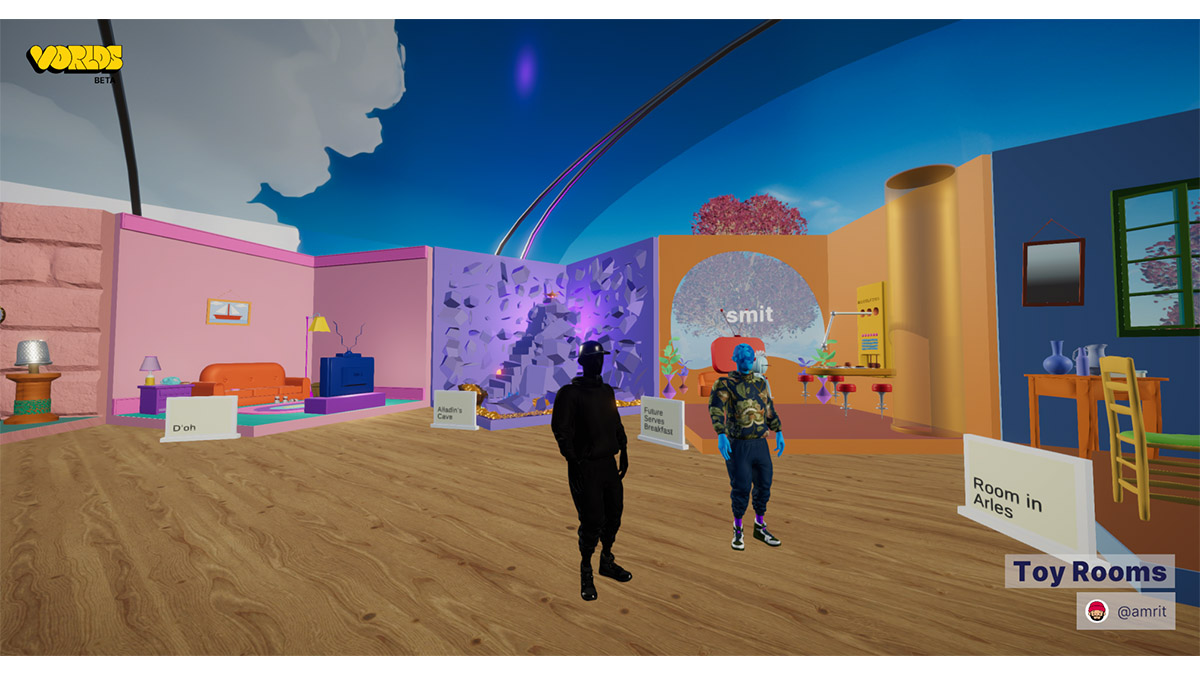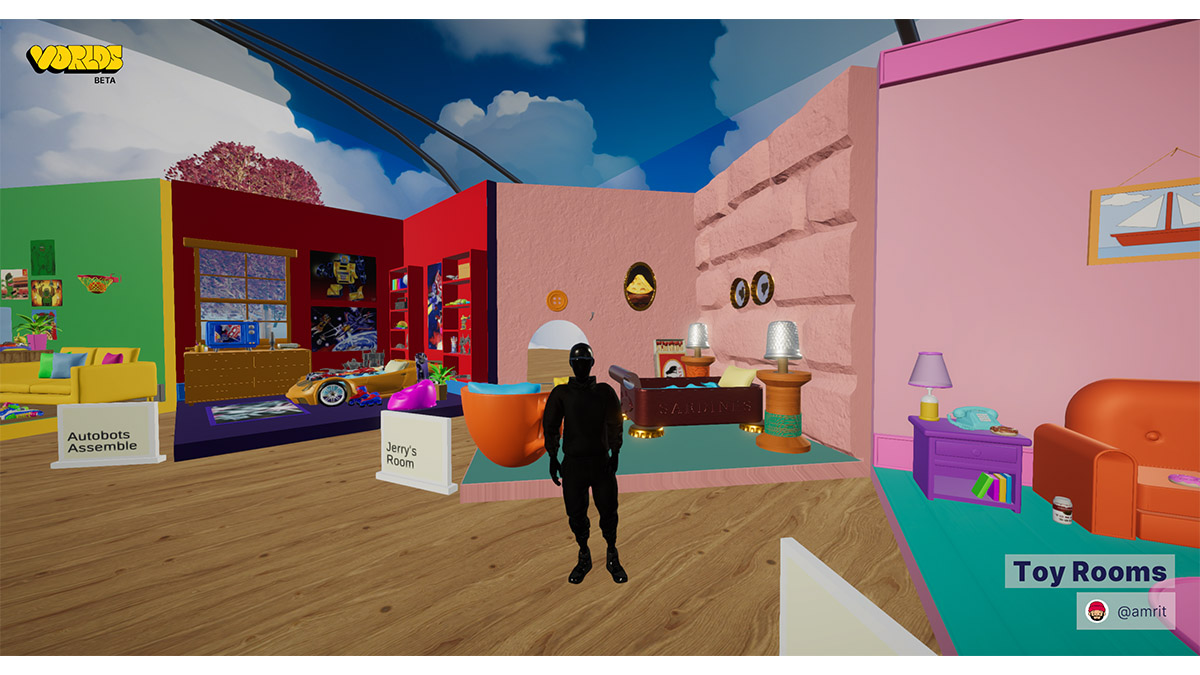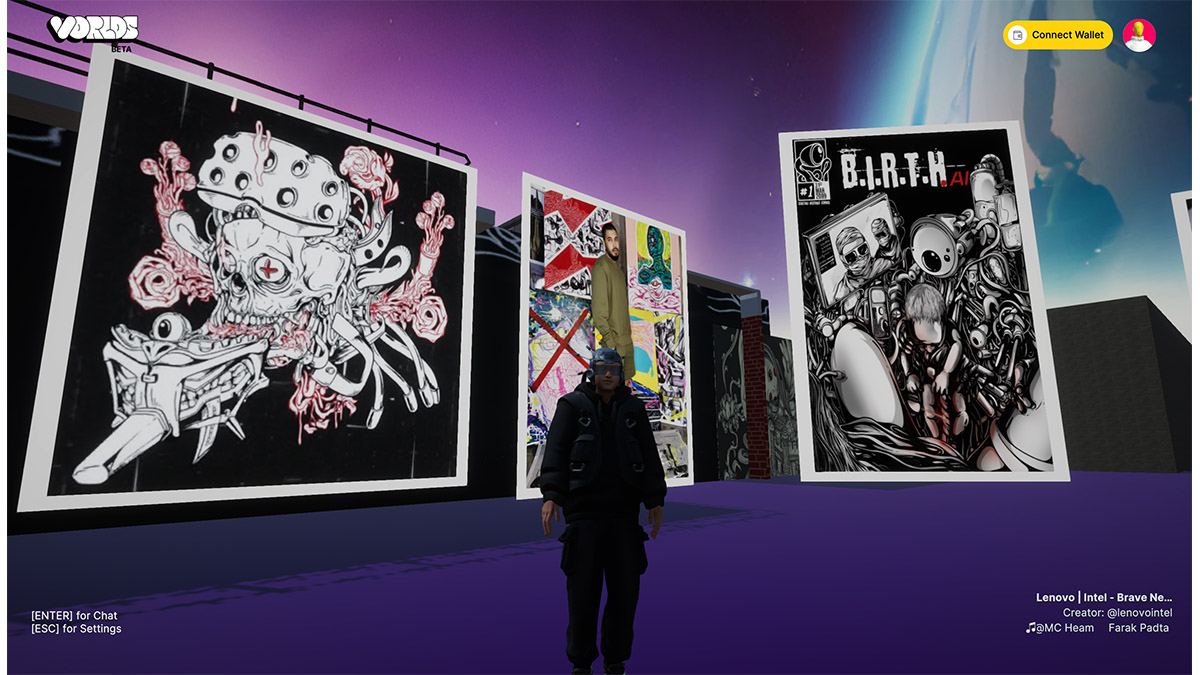 AGIF22 experience created in VORLDS
AG: What are your plans for integrating advanced XR within VORLDS?
Currently our plans are focussed on delivering the Vorlds experience to everyone, across Web & Mobile. Simultaneously we are already catering to XR use cases for businesses. These include deploying experiences across the latest headsets and also larger scale immersive installations.
AG: How do you plan to address the scalability challenges?
We are committed to addressing scalability challenges by optimizing infrastructure and bringing the experience to a wide range of devices. We are still in the early days of this technology and these experiences are still quite heavy on compute power needed. Our systems are built to deploy these 3D experiences to mobile and desktop devices via instancing. This means that we have groups of 20-50 users in every instance. By doing this, we save a lot of bandwidth and can theoretically have no upper limit to the number of users that can join across platforms. We are a few weeks away from our Mobile app going live in BETA and that will be a big step towards this direction.
AG: What are your thoughts on interoperability and standards within the metaverse ecosystem? Do you have any plans to collaborate with other platforms in order to promote interoperability?
We feel that platforms for virtual experiences like ours, have an opportunity to do things differently to traditional social platforms. We support a wide variety of 3D formats which makes it easy for almost any 3D creator to deploy experiences on Vorlds. We also work closely with various digital avatar platforms, marketplaces and more. We believe that the space can greatly benefit from young platforms and creators coming together to build together towards interoperability.
AG: How do you engage with developers, designers and encourage them to build experiences and applications within VORLDS?
We launched Vorlds Creators Program to encourage 3D artists, architects, interior designers, game designers and even virtual fashion designers to use their creative juices to build experiences for the platform. We created a design guideline to further simplify this process.
AG: Can you talk about the monetization model of your platform? How do you plan to balance revenue generation with user satisfaction?
Currently our revenue model is focussed on B2B. We work with organizations looking to leverage our technology to deploy their own visual and gaming led experiences. We provide a completely white labeled solution to these customers. On Vorlds.com we also help brands build their own user facing experiences that are deployed to drive social campaigns, brand affinity and open new channels of engagement.
AG: What steps are you taking to ensure inclusivity, diversity, and accessibility within your metaverse platform?
We prioritize creating an environment that welcomes users from various backgrounds, identities, and abilities. For ex. we have avatars from different races and ethnic backgrounds that allow users to choose their digital identities.
AG: What are your thoughts on the future of human led experiences in the digital world?
Vorlds believes that human-led experiences will continue to play a significant role in the digital world. While technology enables new forms of expression and interaction, the core essence of human creativity, emotions, and connections remain fundamental. We aim to empower users to express their individuality and foster authentic human experiences within the digital realm.
That's it for now. Wishing the vorlds team an awesome journey ahead and we look forward to a whole new vorld everytime!