From Imagination to Execution: A Spotlight on Previsualization Artist Mohammad Khalikh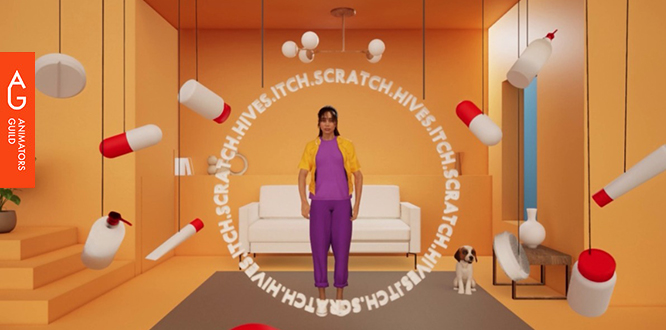 We had the opportunity to speak with Mohammad Khalikh, a talented freelance artist known for his expertise in various fields such as VFX, Motion Graphics, and, most notably, previsualization. Our conversation began with an exploration of his previsualization work for a Xolair commercial, and from there, we delved into his creative process.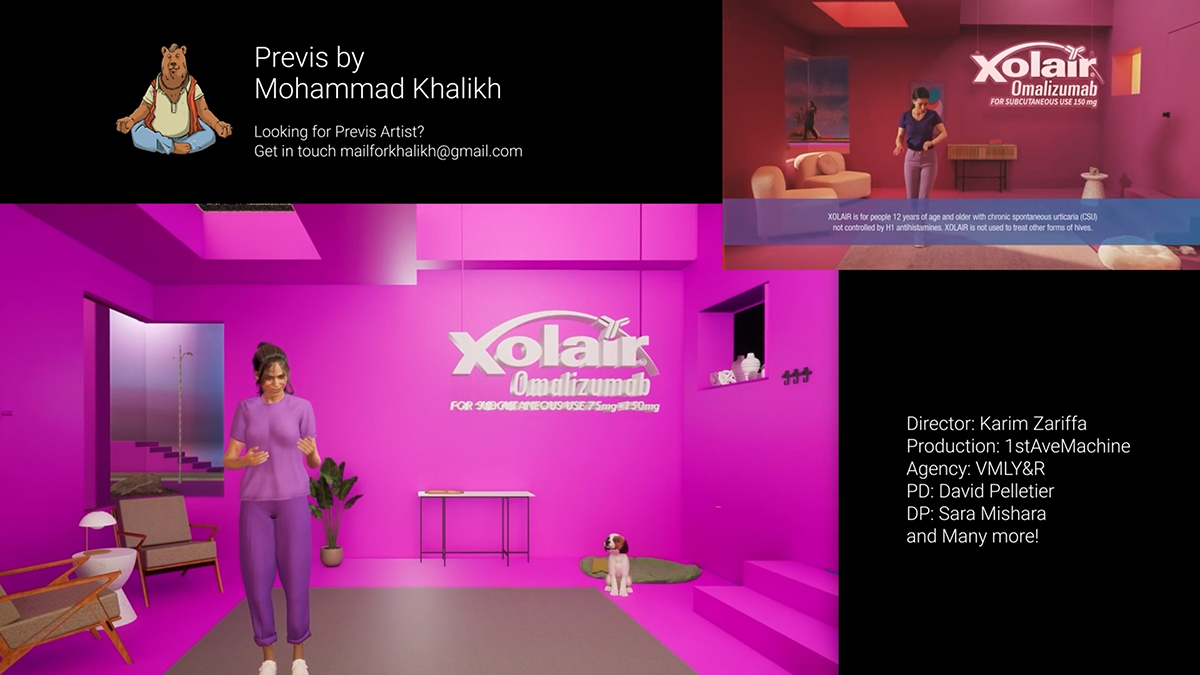 Previs for a Xolair Commercial director by Karim Zariffa, produced by 1st Ave Machine.
Like many engineer-turned-artists, Mohammad has always been drawn to the creative possibilities of animation and filmmaking. He recounts watching WALL-E in 2008 and says, "I began drawing the characters and attempting to create paper-cut animations based on it. It was during this moment that I realized my aspiration to pursue a career in animation and the film industry."
During his time pursuing a bachelor's degree in digital filmmaking (Animation), Mohammad Says, "During my final year project in college, which involved creating an animated short film that I became captivated by the process of layout. I discovered the art of conveying direction through virtual camera movements, character animations, and perfect timing and composition—all within a short timeframe."
And that's how he found his true passion, pre-visualization.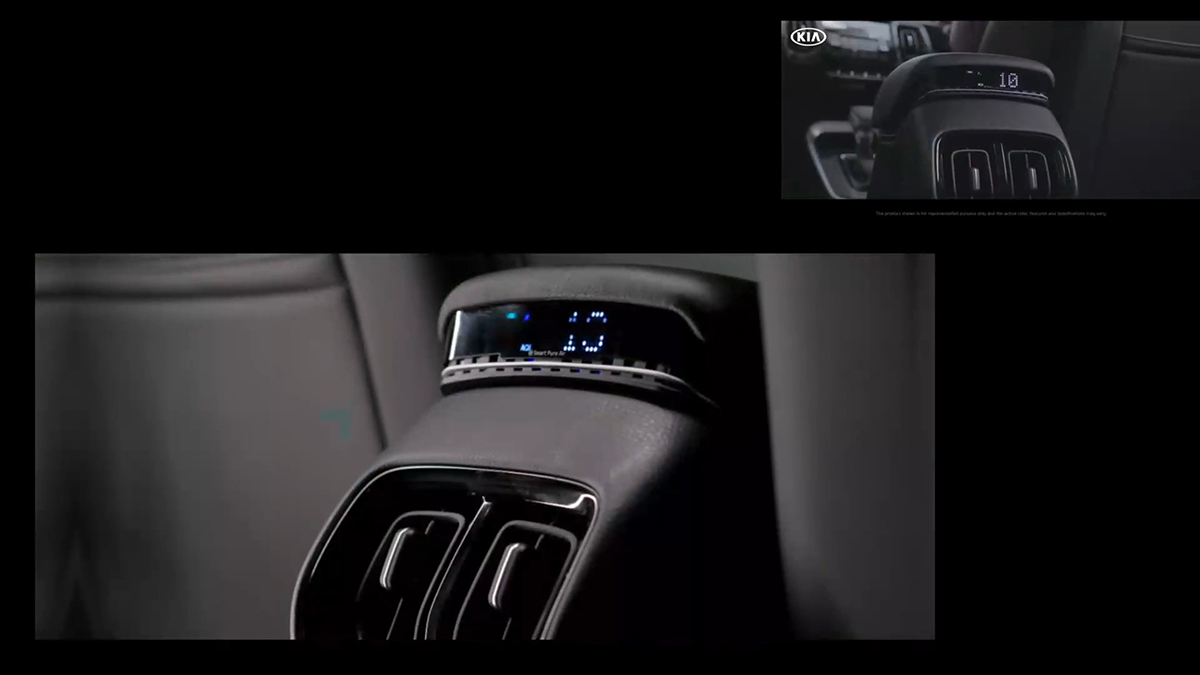 Kia Sonet - Wild by Design, a previsualisation by Mohammad for Kia Motors produced by Hungry Films. This previs helped the cinematographic team in Estonia to execute the shots inline with the director's vision.
While the tools enhanced his workflow, Mohammad's primary goal with projects was always to bring the director's vision to life and aid in planning complex shots. Mohammad says, "Every project I've undertaken as a Previs Artist has come with its unique set of requirements".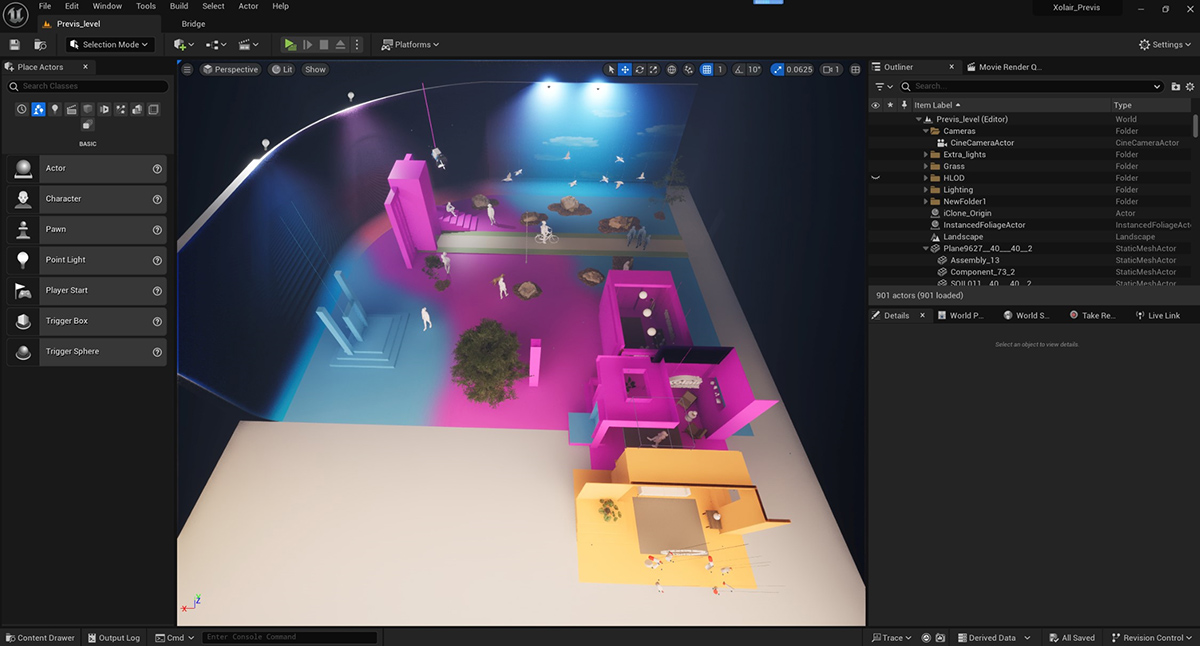 3D Scene created in Unreal Engine for Xolair's previs video. Projects like these widen the scope of previsualisation and allow the team to plan efficiently for shoots.
For instance, in "The Forgotten Army," he collaborated with fellow previs artists and worked closely with the action director to conceptualize intricate action sequences and understand the flow of the story.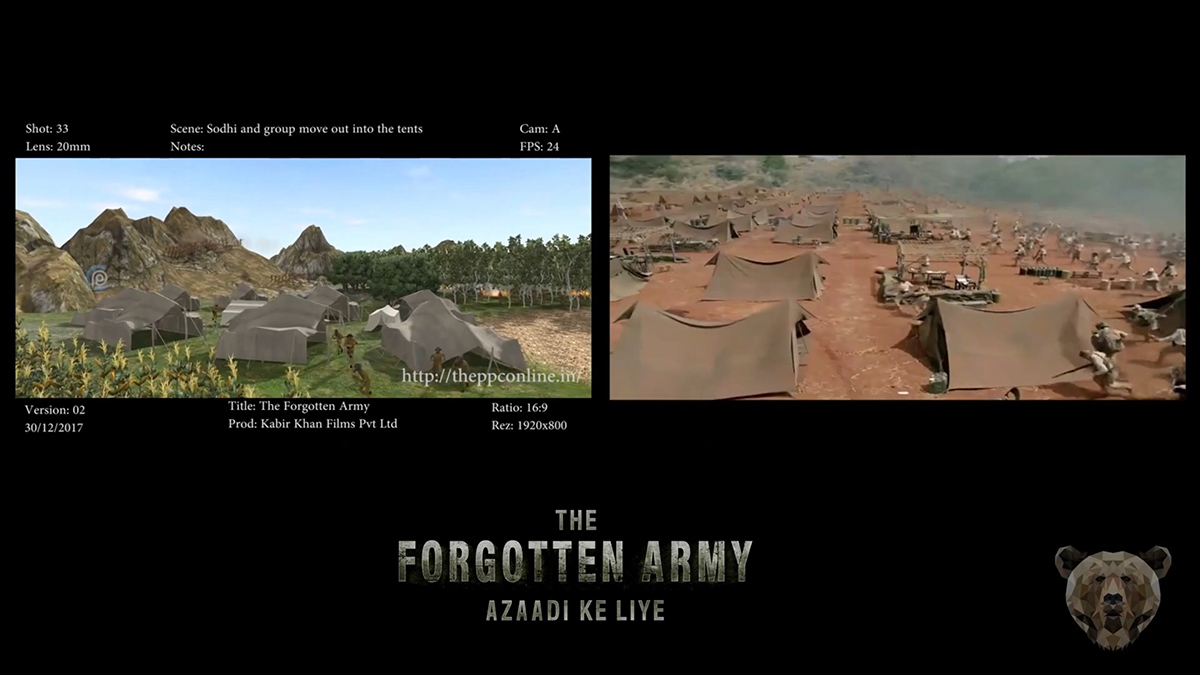 The Forgotten Army – Azaadi Ke Liye a television series which streamed on Amazon Prime Video, directed by Kabir Khan. Produced by The Pre-Production Company, Mohammad conceptualised the action sequence while working with Sham Kaushal( action director) and Gigi George(supervisor).
In another project featuring the Lenovo Yoga laptop, the production utilized MoCo Motion Control Robot Camera- a technology foreign to Mohammad. Recreating the robotic camera movement during the previsualization stage was a hurdle as they aimed to convince the client about the ad's visual appearance alongside the envisioned camera movements outlined by the director.
Previs for Lenovo produced by The Hungry Films
During the pandemic, previsualization became even more crucial. In a project involving Kia Motors with teams spanning India, Estonia, and Poland, Mohammad played a pivotal role in providing a detailed roadmap for shot execution to the Estonian cinematographic team, ensuring a clear means of instructing the remote team.
One of his recent projects, the Xolair commercial, posed a unique challenge. Within just a week, the commercial had to be visualized as a single continuous shot with invisible cuts all fit precisely within a 60-second timeframe. Mohammad's previsualization played a crucial role in refining the timing and creating an edit with perfectly timed invisible cuts, greatly assisting the director's creative process.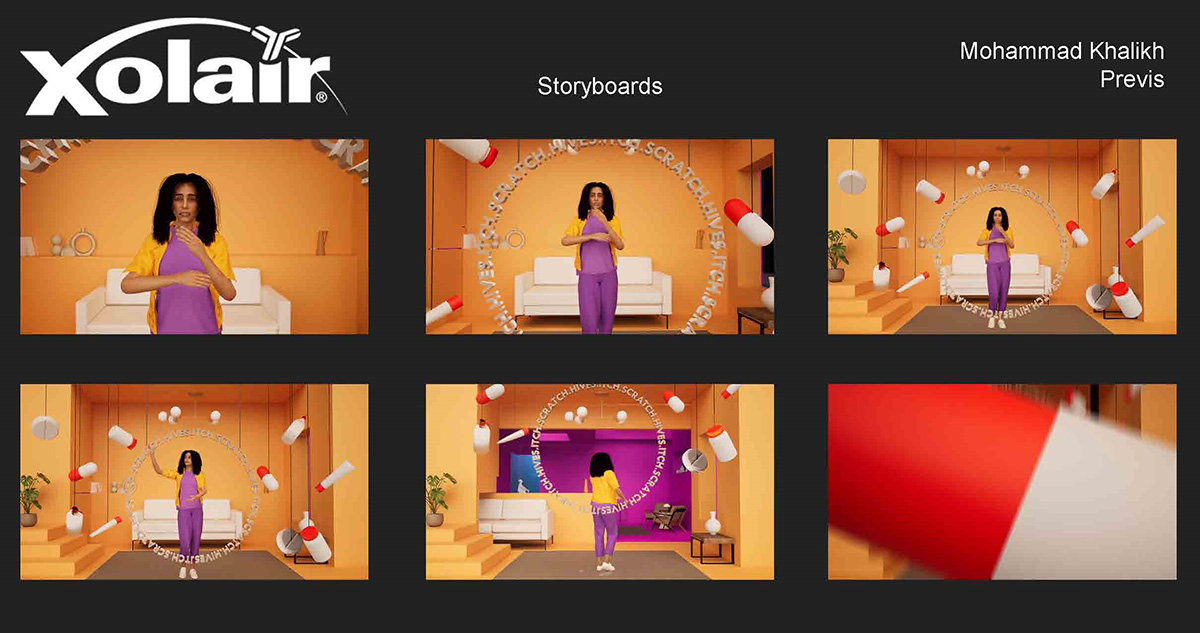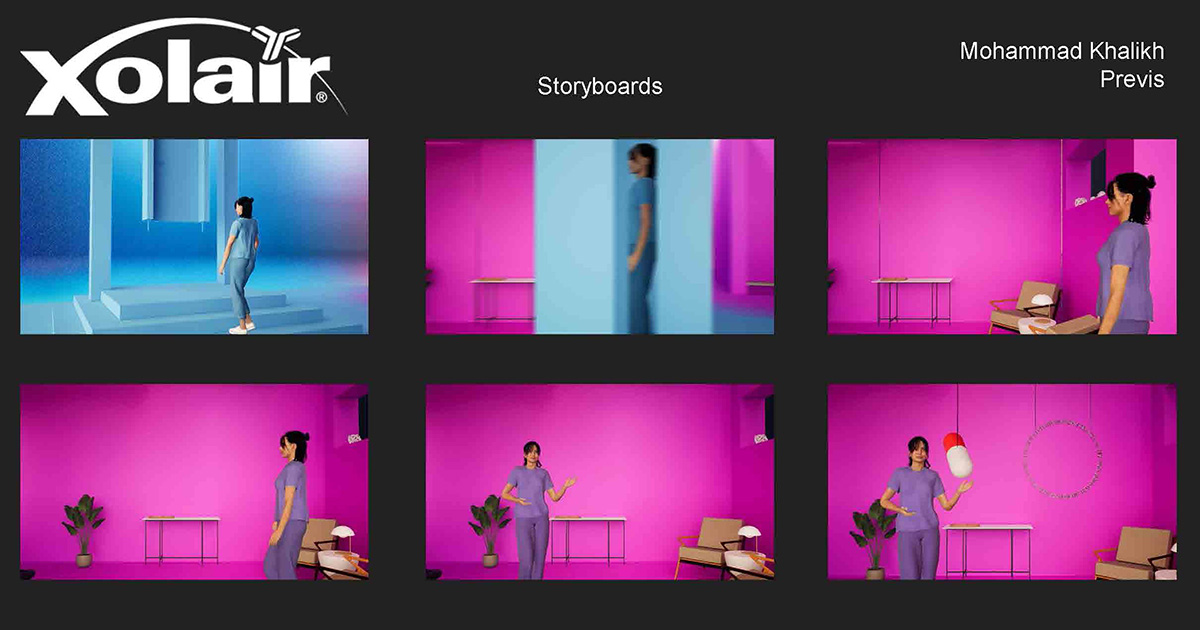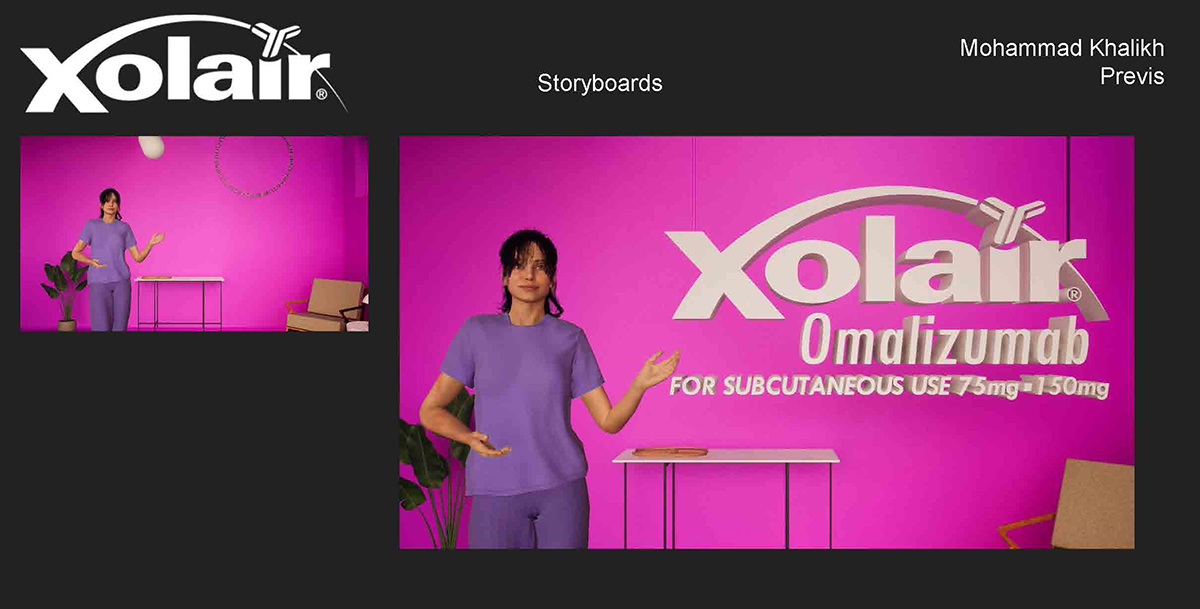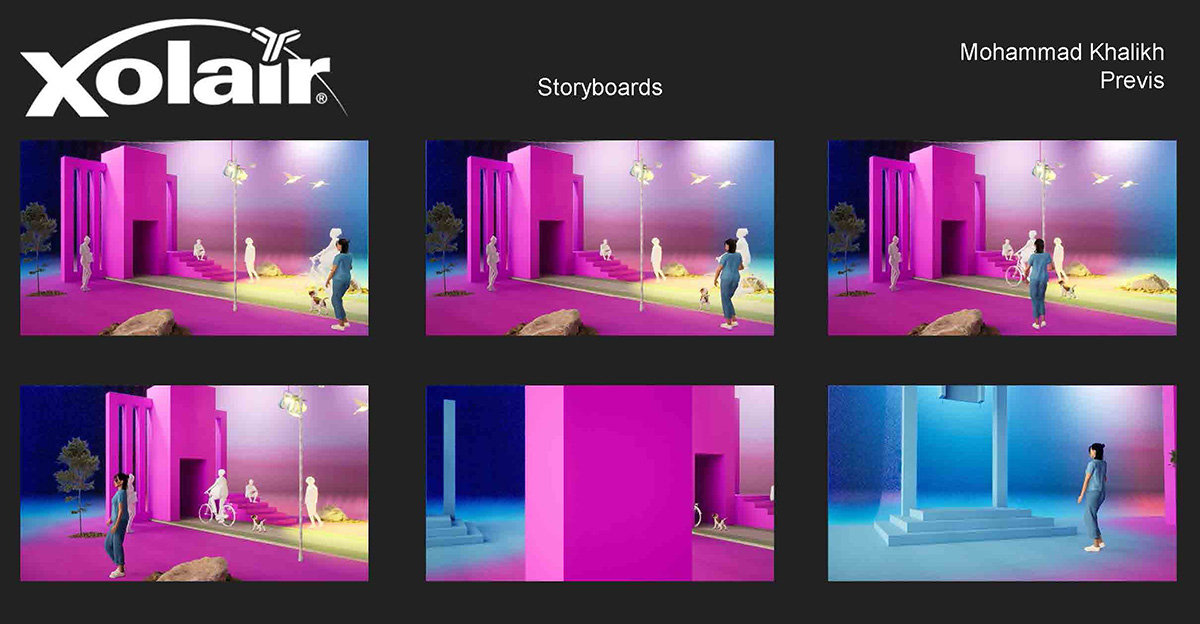 Storyboards for Xolair's previs video. Mohammad creates 3D storyboards while working on projects to clearly communicate the actions involved with the team. A few rounds of refining the storyboard are followed by Mohammad working on the detailed Previs for the film.
"I've been lucky to work with a team of directors and producers who are more organized and let me be creative on their projects. This freedom lets me suggest ideas for shots in the movie, some of which actually end up in the final film." Mohammad says.
Mohammad believes in prioritizing projects that allow ample time for creativity and clear thinking during the pre-production phase. He says, "I've found that having sufficient time for planning and ideation tends to yield my best work."

Previsualization for a commercial for Sharp TV
Gathering as much insight as possible from the director, cinematographer, and sometimes the action directors, Mohammad creates a 3D storyboard to show the action. A few rounds of refining the storyboard are followed by Mohammad working on the detailed Previs for the film. "This method," Mohammad says, "significantly simplifies the process of working together and cooperating effectively with all members of the film crew."
Reflecting on his career journey, Mohammad emphasized the importance of organization and clear communication. He now prioritizes ensuring everyone understands the project's vision, making decks that convey his understanding of the director's vision effectively.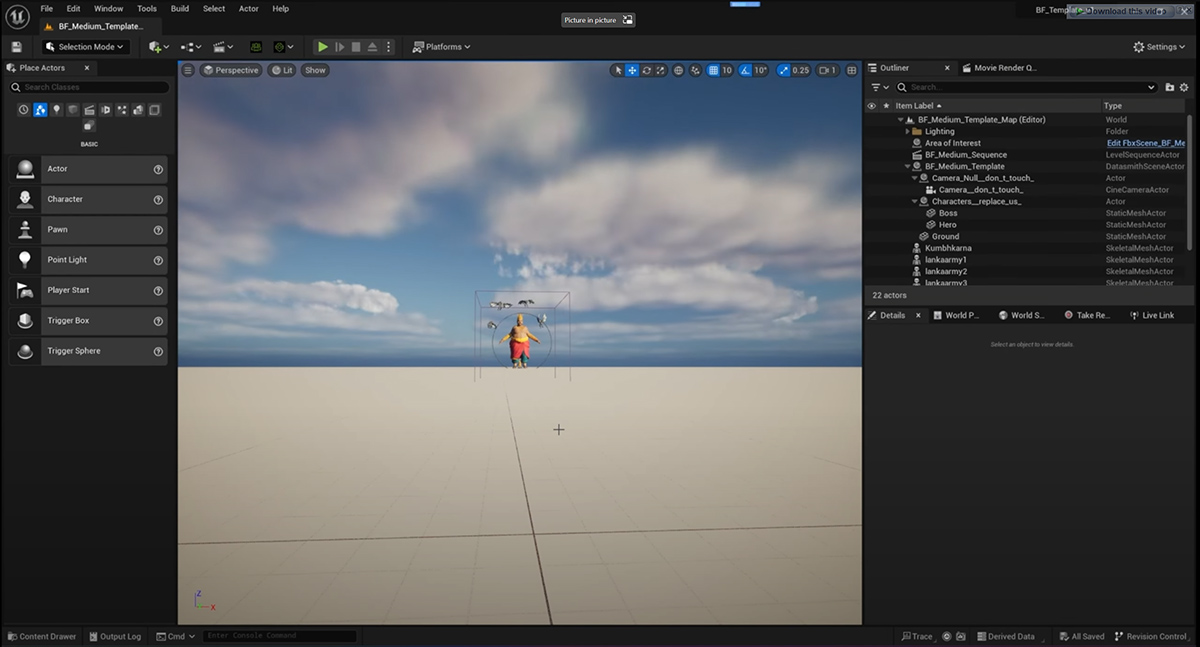 Mohammad says," Despite the learnings from educational institutes, stepping into the industry often feels like embarking on a fresh journey. I believe in openly discussing this aspect. I found immense joy in sharing my experiences with industry directors, ranging from feature films, advertisements, to series, and highlighting the distinctive aspects in terms of technicalities and creative approaches. It's crucial to convey these insights and contribute to the growth of the industry".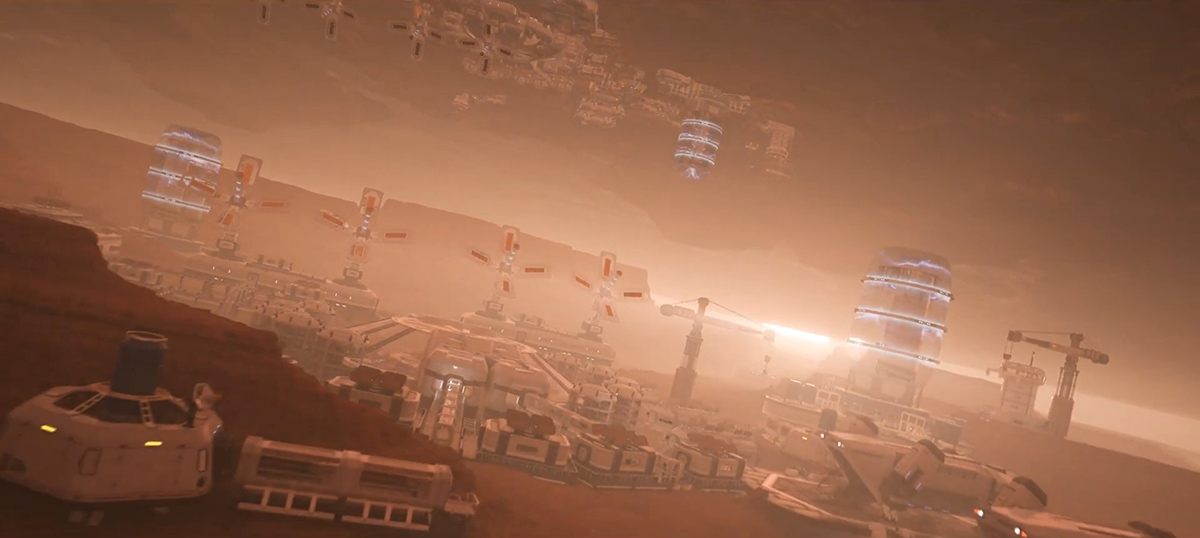 Mission to Minerva an entry by Mohammad for thr Kitbash3D Challenge. Competing in online 3D challenges is one of the ways that he believes an artist can create opportunities for learning
As newer technologies continue to accelerate workflows, Mohammad stressed the importance of maintaining a continuous learning mind-set for long-term success in the field.
Mohammad believes taking part in 3D challenges and competitions- like 11 Second Club- provides not only a valuable learning opportunity but also fosters a welcoming community that offers constructive feedback on your work.
He adds, "A crucial piece of advice for artists is to embrace feedback openly. Perfection is a journey, and no artist begins flawless. Welcoming feedback, especially from more experienced peers, is vital for personal growth".
We thank Mohammad Khalikh for his time and wish him the best for his future endeavours. You can stay updated on his recent projects and explorations by following the links below.