Designing with the Heart: A conversation with Tanu Sinha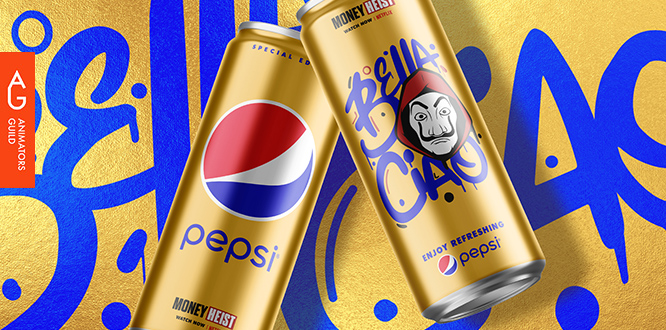 I have always been proud of what my contemporaries are doing for the design scene in India and globally. We started AGIzine with the express thought that we could showcase the lovely work being done by Indians on a global stage. With that lovely thought, as usual, I was procrastinating… between client meetings, moving things about and giving feedback is when I chanced upon the lovely work being done by the folks at PepsiCo.
An alumnus from NID - Ahmedabad, whose professional trajectory led her through design agencies like Landor & Fitch and Elephant Design before she joined PepsiCo in 2019.
Her innovative projects, including the ingenious visual identity of Kurkure's Chaat Fills and the captivating Pepsi Money Heist campaign, are a testament to her unwavering dedication to creativity and human-centric design.
In this interview, she imparts her insights on nurturing creative cultures, the transformative role of animation in branding, and her unwavering pursuit of design excellence.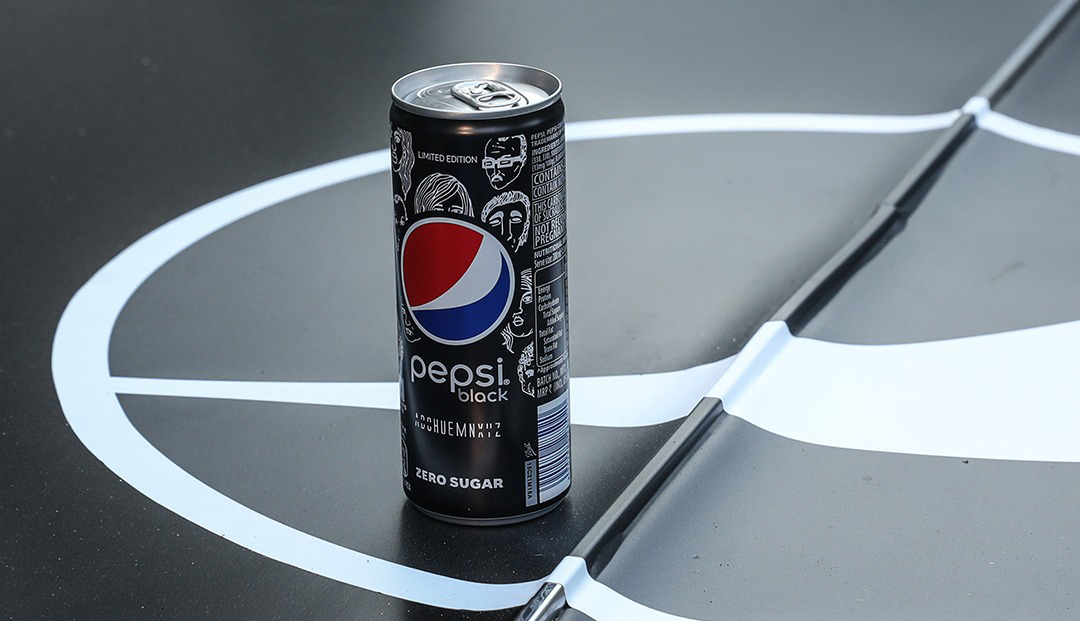 AG: Tanu!! We were both in NID, Ahmedabad together and it's been a long and eventful trip since then. Could you share with us your journey to becoming a Design Leader at Pepsico India and South Asia?
Sethi!! Yes, now when I look back, what wonderful times at NID! To answer your question, I believe that joining the design course at NID has been the most pivotal milestone in my career. I come from background where design was not the most preferred career choice for most young people, so it was an unexpected and a brave move and I am so happy that I made that choice!
NID not only taught me about Design thinking, principles, methodology and its applications to solve everyday problems (could be business problems, could be social problems etc) but also gave me a 'way of life' coupled with a very strong and diverse design community that I continue to leverage throughout my career
Right after completing my design degree at NID, I joined Onio Design, a multi-disciplinary design studio in Pune where I had the privilege of working across a diverse range of clients. I learned my work ethics at Onio which I still hold very close to my heart and practice them every day.
Followed by my stint at Elephant Design, where I had a short stint at their Pune office and then spearheaded their identity and packaging design team at New Delhi office where I worked on brands like Mrs. Bector's Foods, VRS Foods Ltd, L.T.Foods, Mars Chocolate, Britannia to name a few.
I enjoyed my experience in Broadcast branding at Salt Studios where I also had the opportunity to learn about television branding which was a unique experience for me working on brands like News7 -Bulgarian TV Channel, Sony Pix and Set Max.
Before I was hired by PepsiCo India in 2019 to build the design capability in India, I worked as Design Director for Nestle Design Lab, a collaboration between Landor&Fitch (erstwhile Fitch) and Nestle India where I worked across 50 brands in Nestle portfolio ranging from dairy, confectionary, and foods (Maggi, KitKat, Munch, Nescafe etc) in the field of branding and packaging design.
The privilege and opportunity of working on some of the most iconic brands across FMCG, Fashion, Automotive alongside a world class team have been the biggest contributor in shaping my career journey – the learning has been immense, and I am extremely grateful for the same.
AG: We love the work you and your team are doing at Pepsico with the new brand refresh and across the various verticals. Please do highlight some of your favourites so far.
Kurkure is a local jewel we have in our portfolio and is also one of my personal favourite brands in our portfolio. We recently launched an innovation called Chaat Fills, the visual identity development for the same is one of my favourites from the recent work.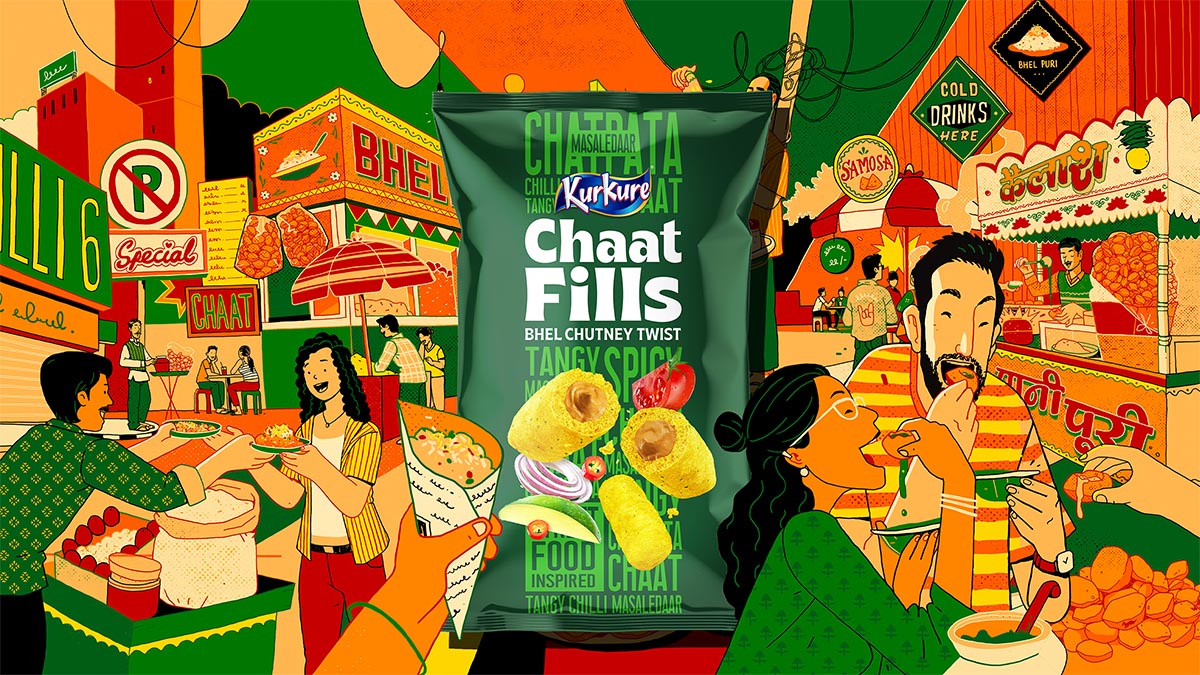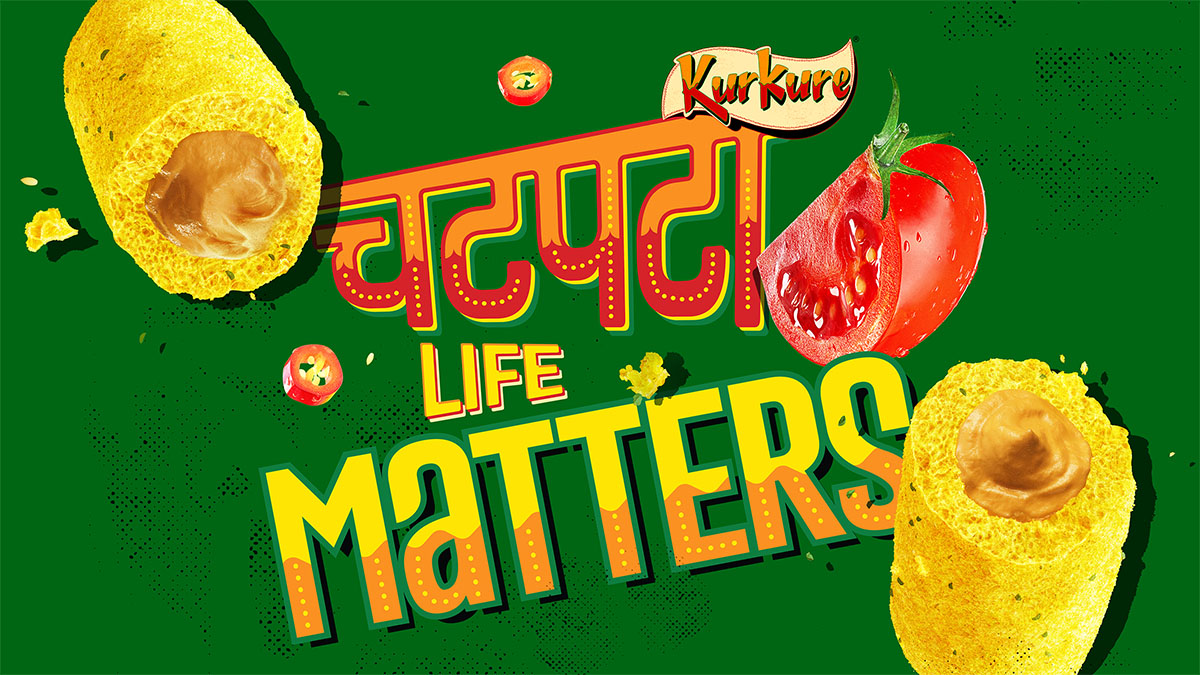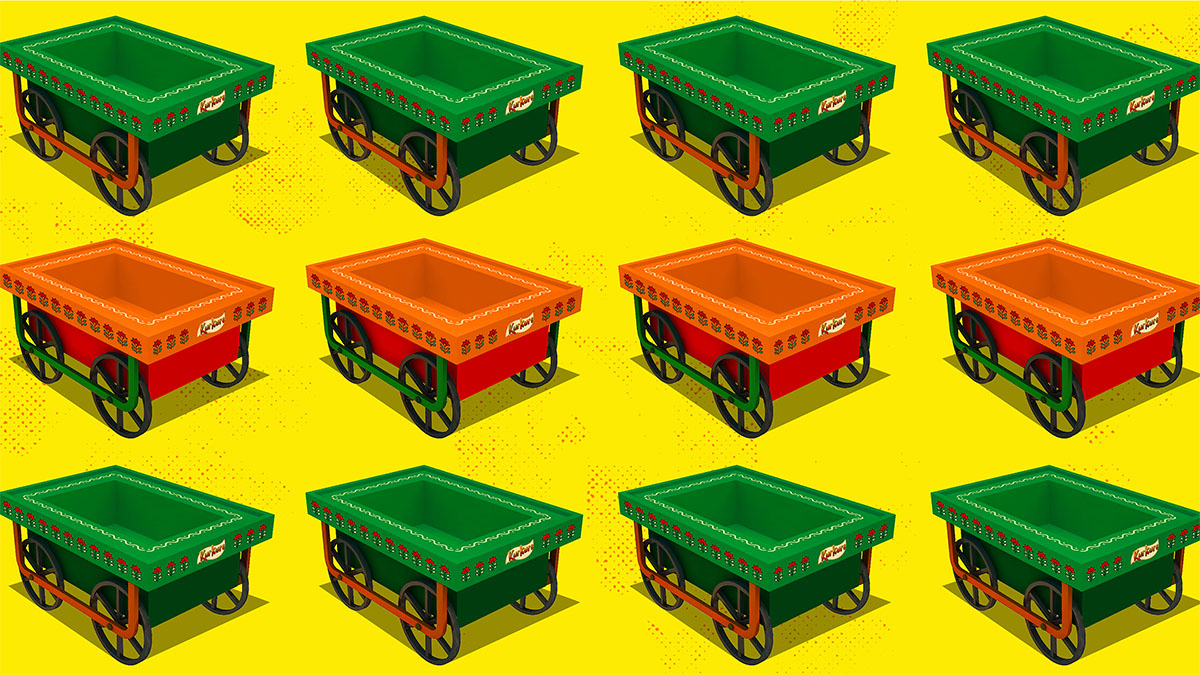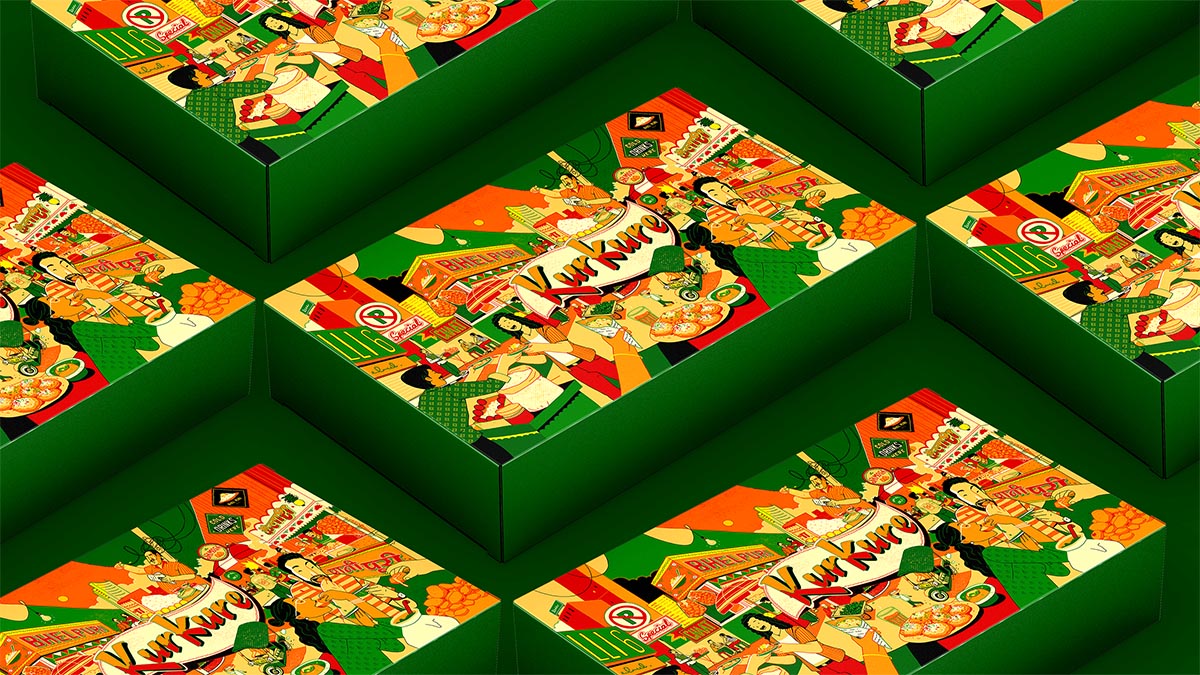 Kurkure's Chaat Fills, a vibrant yet playful visual identity developed by PepsiCo India design team under the leadership of Tanu Sinha.
Others close to my heart would be Pepsi Money Heist campaign where we launched golden Pepsi cans, Pepsi Black NFTs (first-ever non-fungible tokens) anchored on the brand's pillars of Innovation, Self-Expression, and Evolution.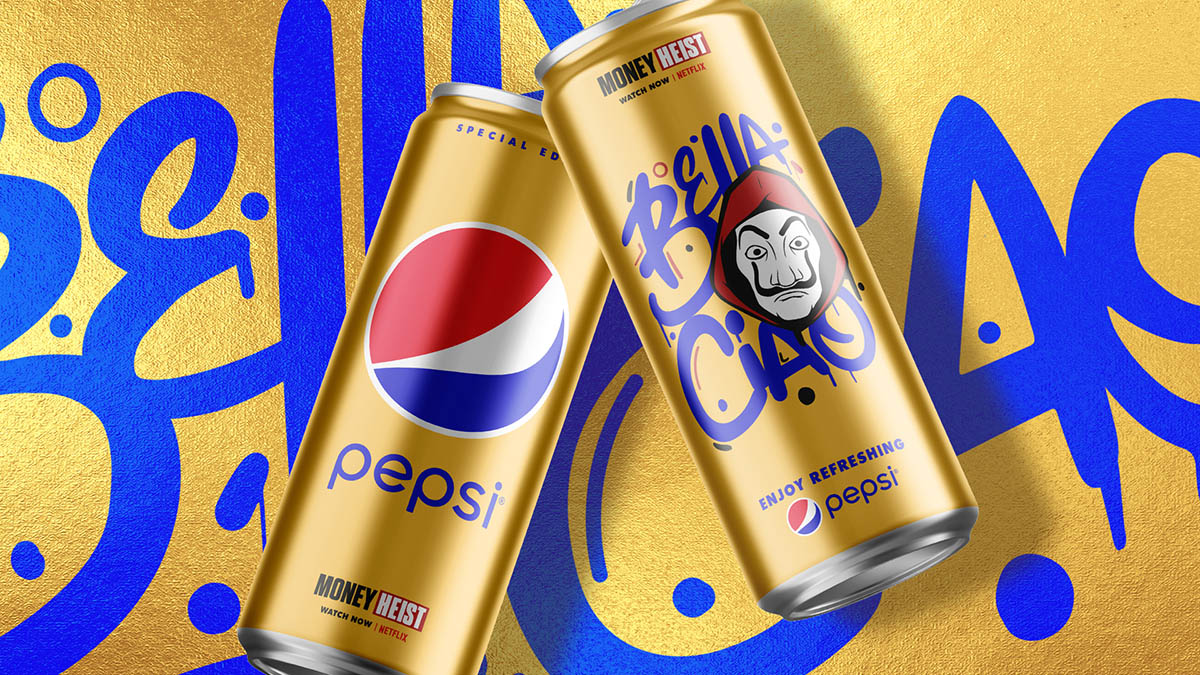 Pepsi's Money Heist campaign where golden Pepsi cans were launched was one of Tanu Sinha's favourite campaigns that she worked on.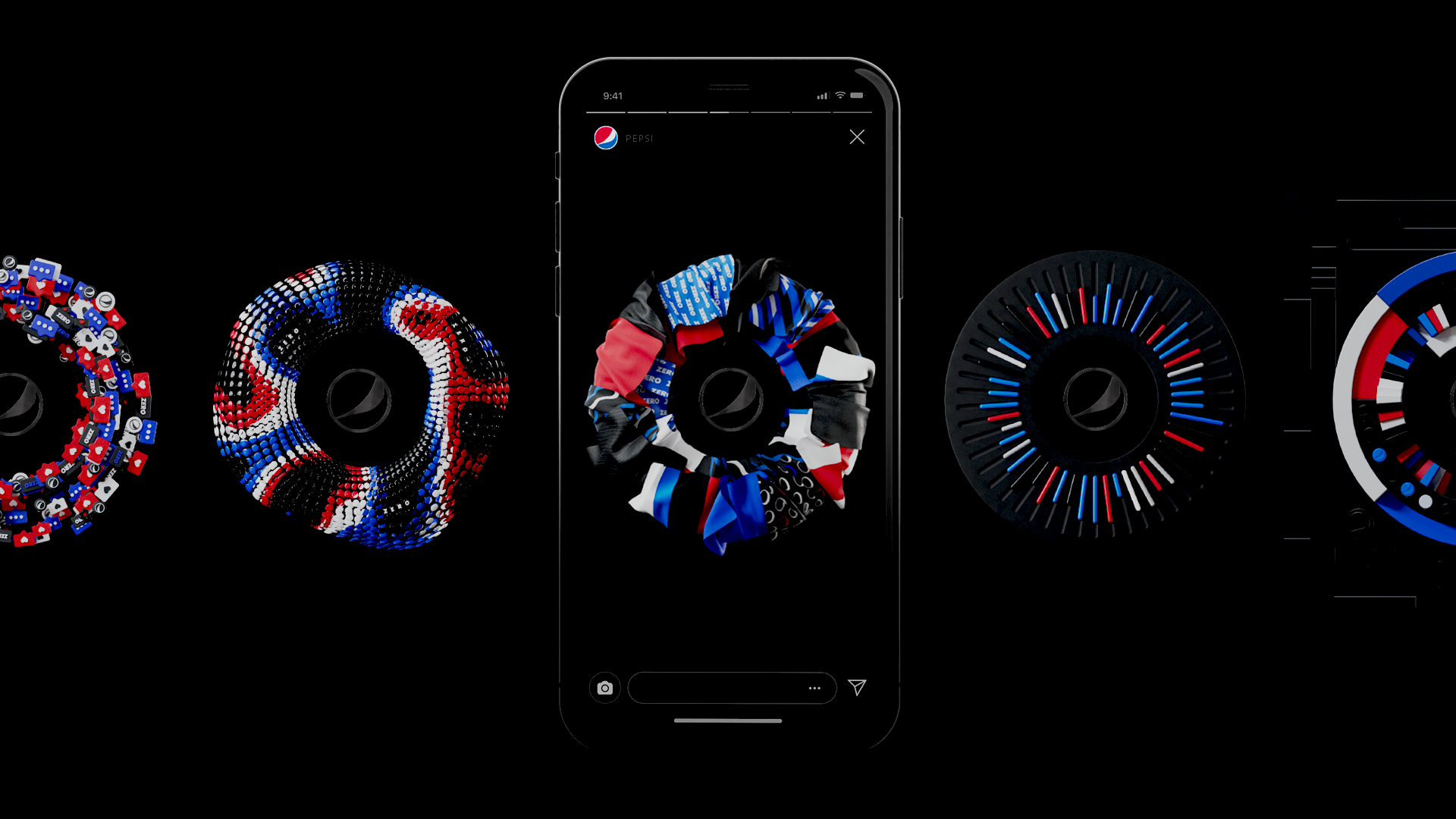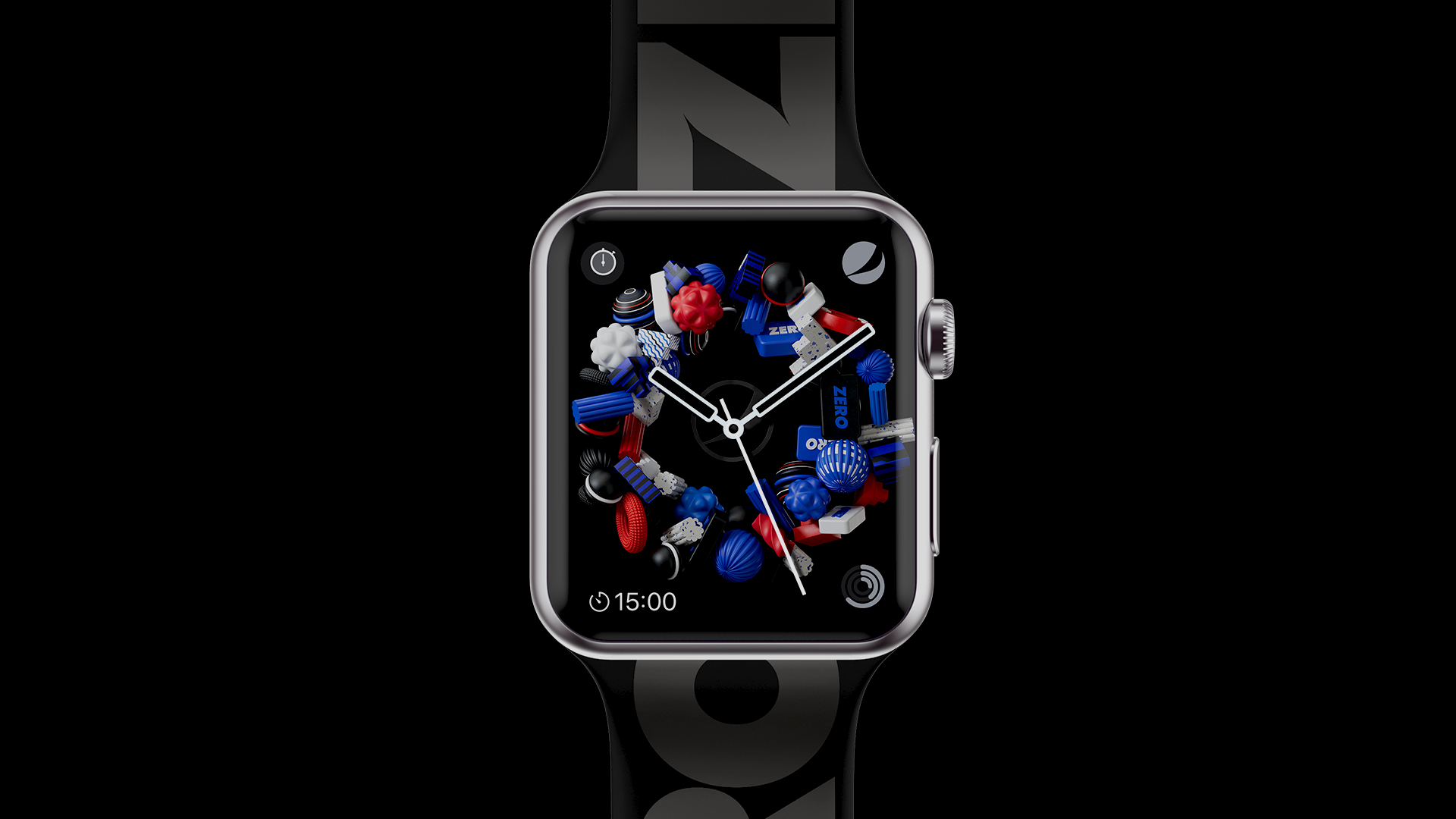 Pepsi Black NFTs-first-ever non-fungible tokens was one of the campaigns that drove home Pepsi's brand pillars of Innovation, Self-Expression, and Evolution.
Last year we also collaborated with non-binary homegrown fashion label Huemn and launched limited edition Pepsi black cans which were a big equity driver for the brand.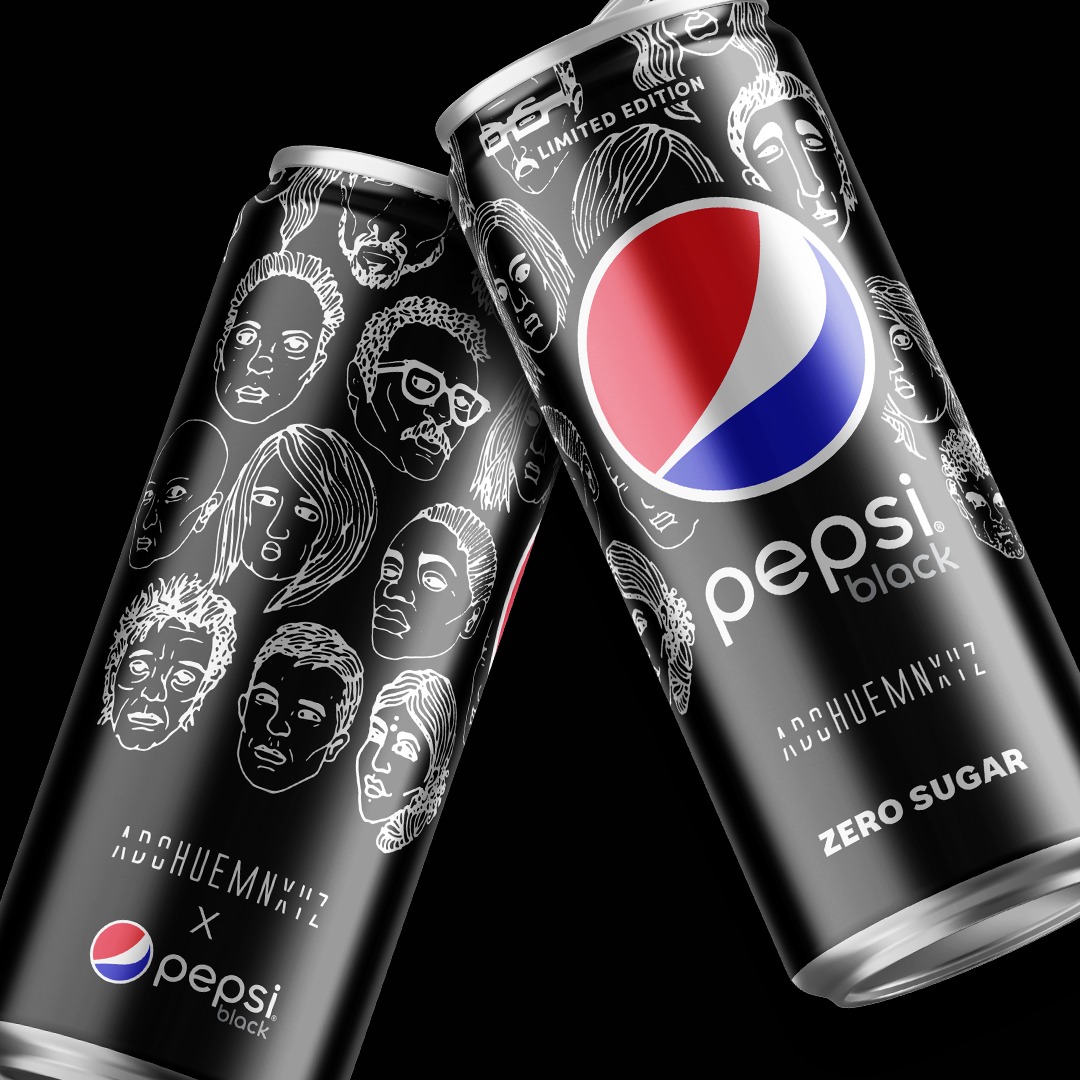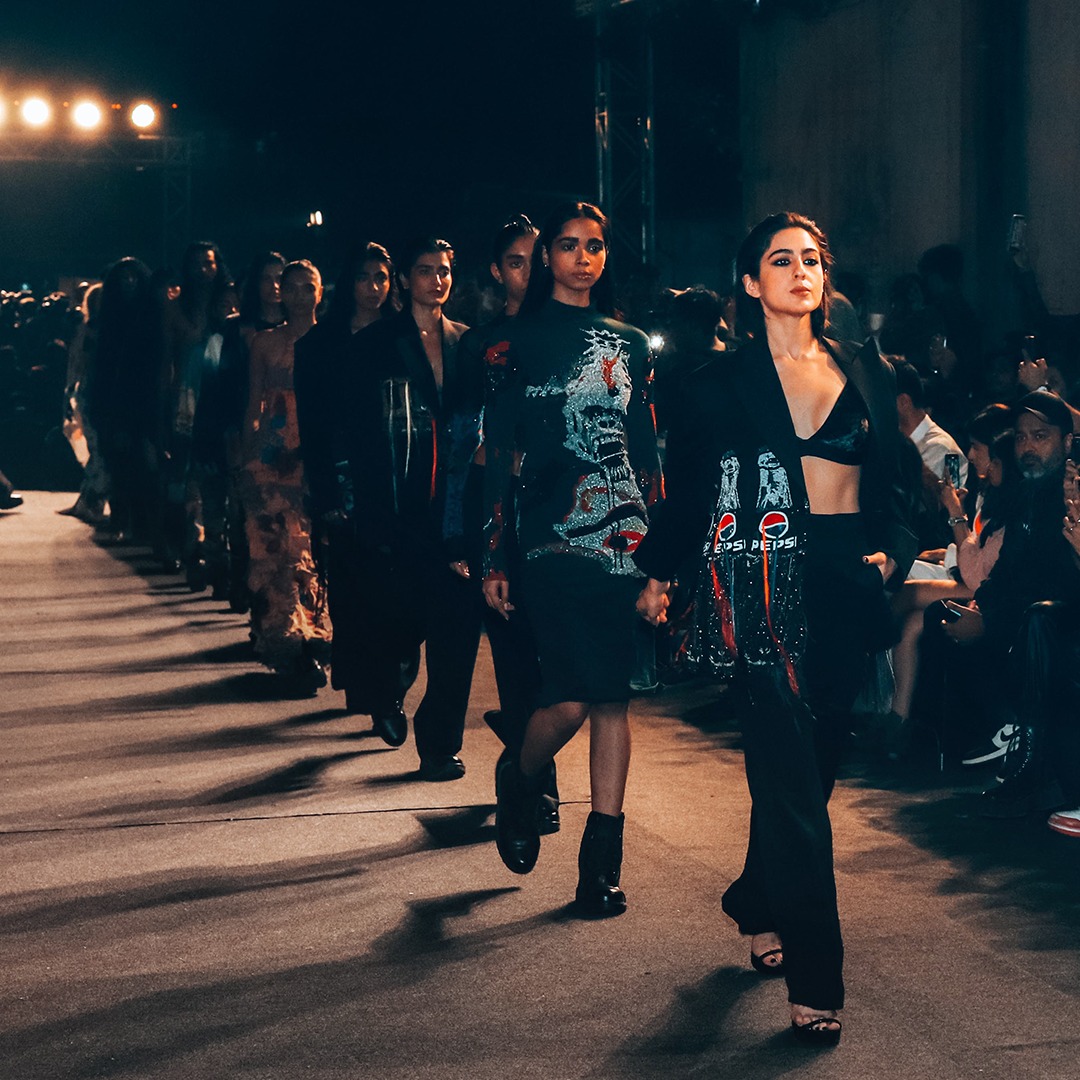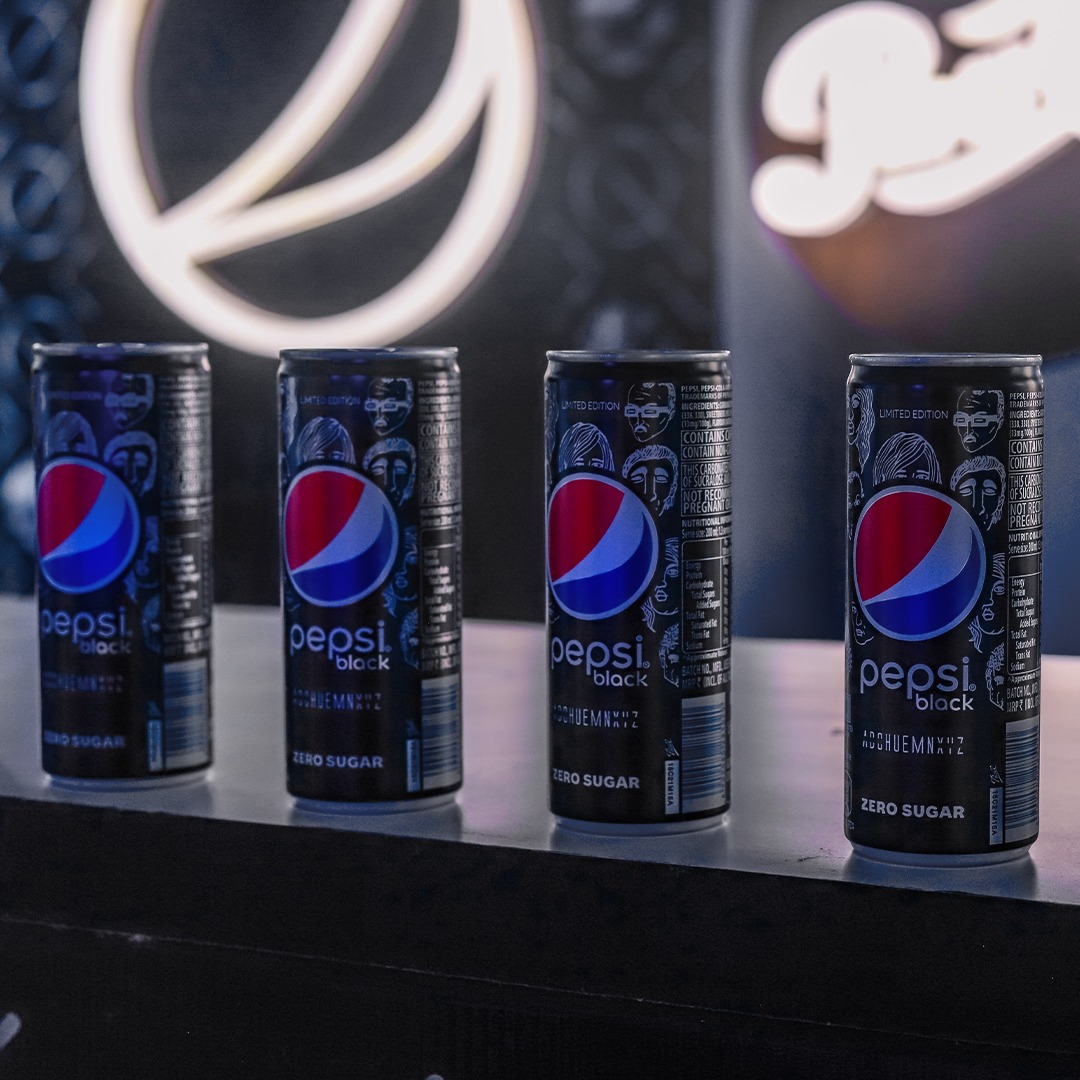 Launch of the limited edition Pepsi black cans in collaboration with non-binary homegrown fashion label Huemn.
AG: With your expertise in Design Leadership and Strategic Design Thinking, how do you approach infusing a creative culture within the organization to drive innovative solutions?
By working very closely with the business and challenging the status-quo, asking the right questions, not adhering to the given briefs but co-creating them with the business partners based on consumer needs and business goals.
AG: As someone who values human-centred solutions, could you describe a project where you successfully solved a business problem by prioritizing human needs and experiences through design?
All the work that we have done on hyper-localisation of our brands especially on 7 Up and Pepsi for festivals like Durga Puja, Dussehra, Pongal, Ramadan and its impact on business over the past few years, is a testimony of how human centric approach plays a major role in success of any initiative.
The simple human insight here was that in a country like India which is a melting pot of modern and traditionalist outlook, people still are deeply rooted in their culture and take a lot of pride in their beliefs and customs.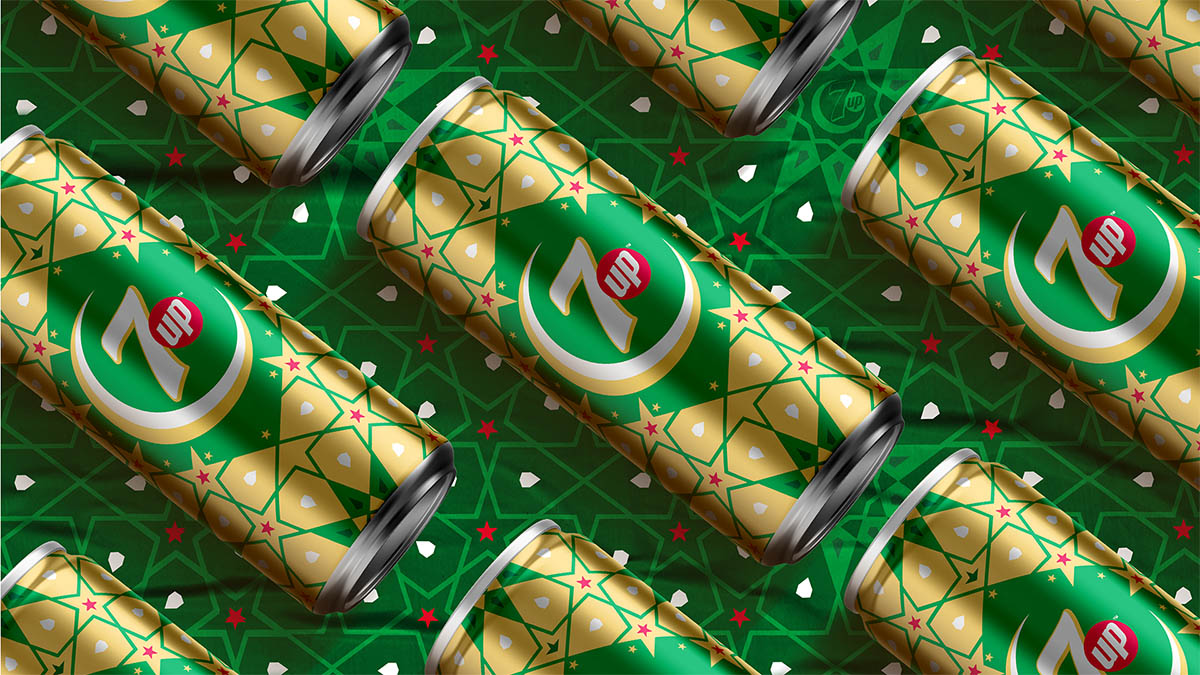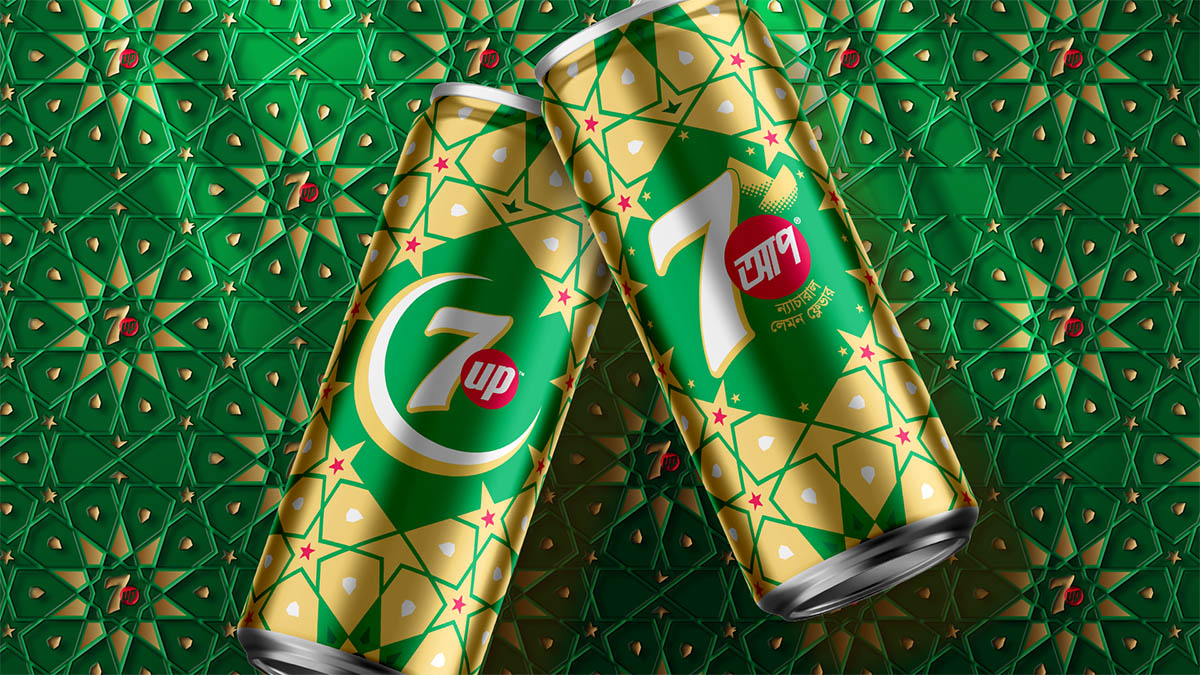 Festivals are part of our larger social fabric and societal life and presenting our brands in hyper localised avatar in moments like these helps in generating a lot of love for the brand and makes our global brands relevant for local people.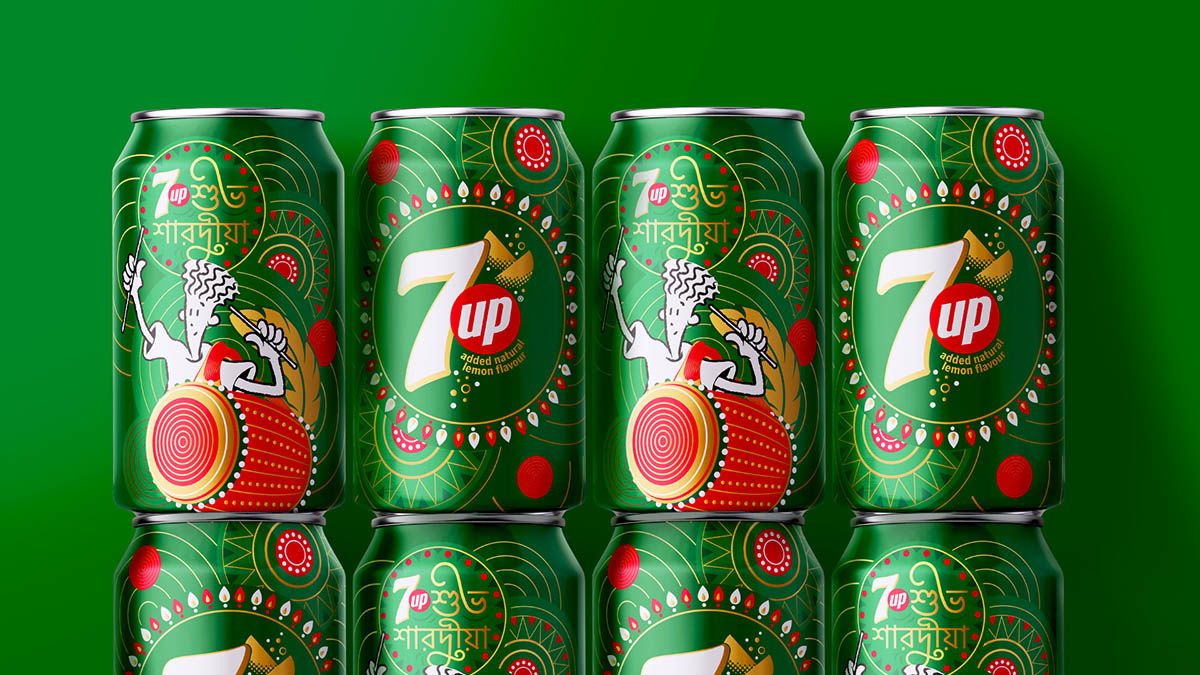 Tanu notes that, in India, festivals like Durga Puja, Dussehra, Pongal, Ramadan are opportunities to connect with audiences like ours who are deeply rooted in their culture.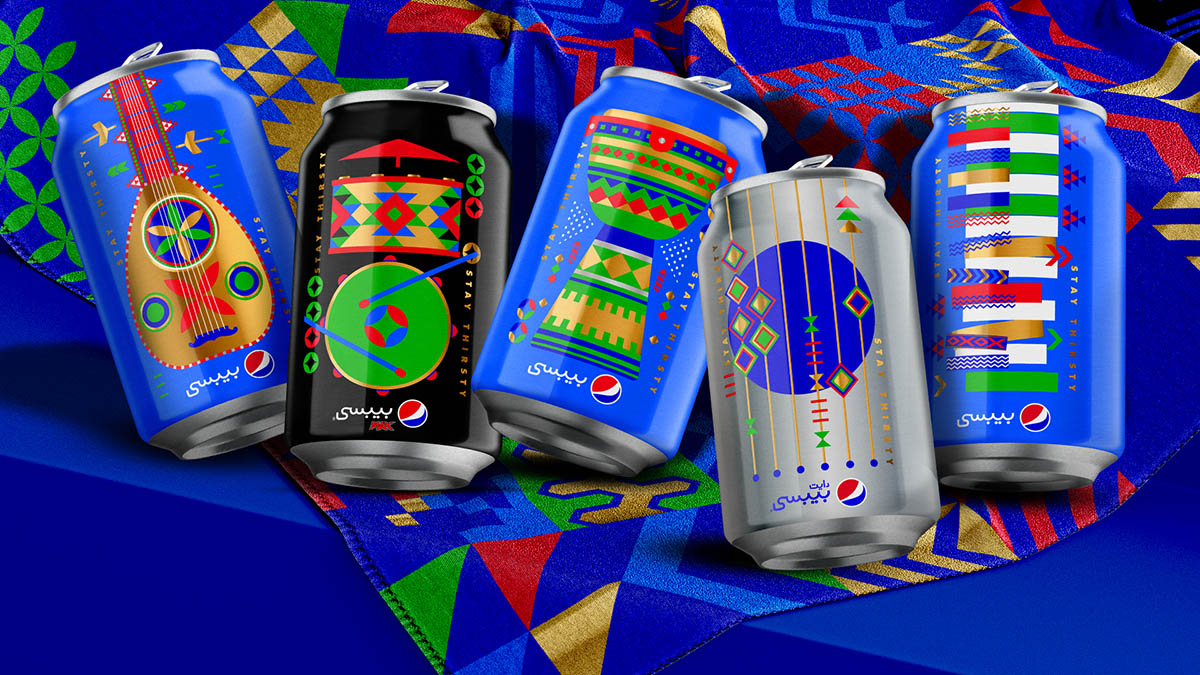 AG: Animation and motion design are becoming increasingly important in branding and design. How do you see these elements contributing to the overall brand experience, especially in the context of Pepsico?
We live in a hyper-competitive environment and boundaries amongst mediums have blurred. People are consuming content 24x7 and animation and motion design help us create 360 touchpoints for our brands. From brand messaging to engaging content on social media, social media campaigns, influencer marketing, engaging story telling for our brands, AR, VR experiences, brand launches and activations.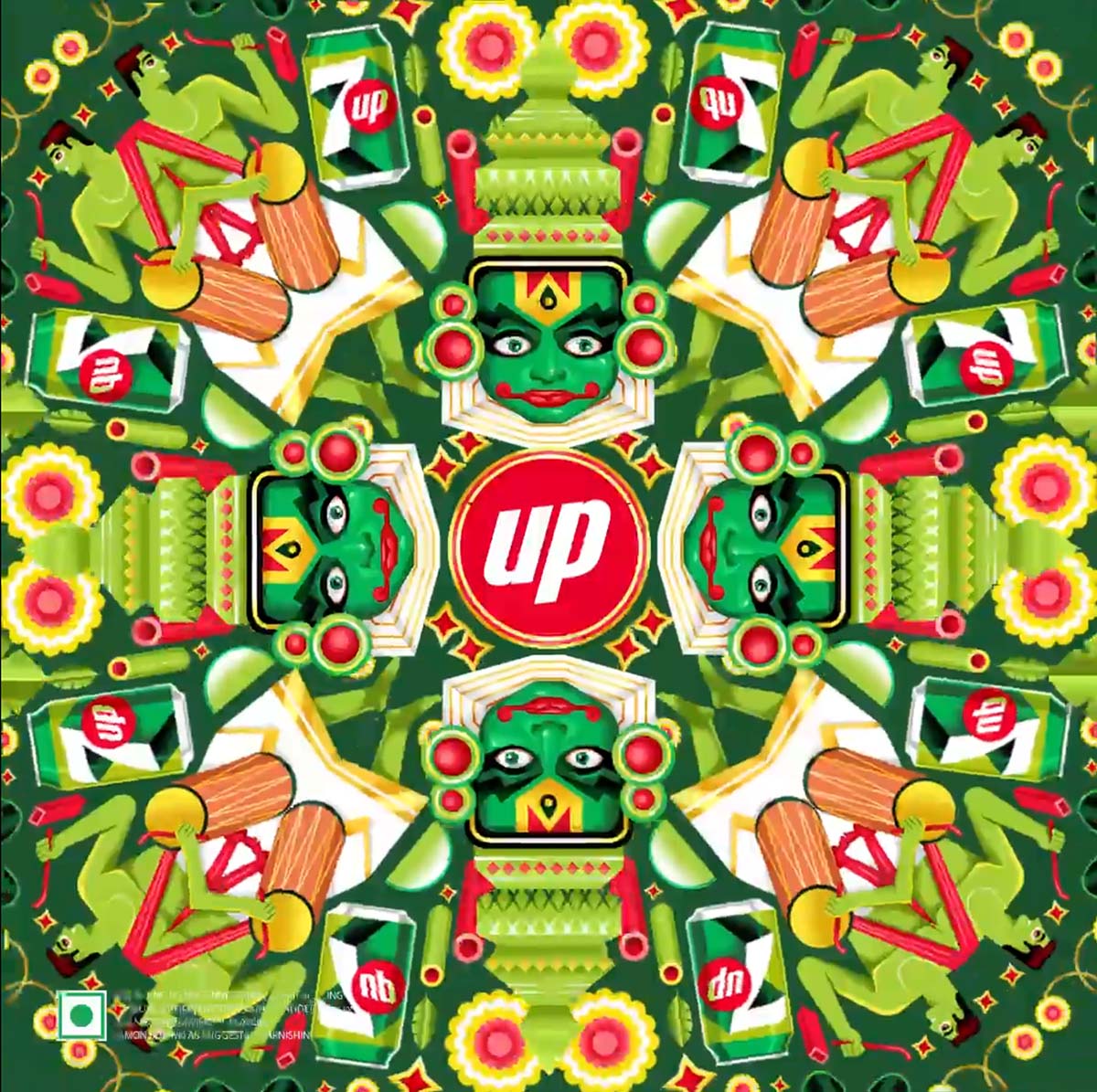 Tanu believes that in today's world, individuals are constantly engaging with content round the clock, and animation and motion design serve as the means to establish a comprehensive network of brand interactions.
AG: Managing people and fostering talent is a significant aspect of your expertise. How do you create an environment that encourages the growth of global design talent and outlook within your team?
First and foremost, it's about fostering genuine human connections. Respecting everyone's unique talents and capabilities is vital in providing a strong foundation for collaborative creativity. Empathy and support for professional needs and ambitions are integral to sustaining growth. Exposure to diverse realities, cultures, and emerging trends broadens horizons and fuels inspiration. Healthy competition, whether internally among team members or within the creative community at large, drives innovation. Encouraging the pursuit of creative excellence is a constant aim, while celebrating successes sustains motivation and a sense of achievement.
AG: International trends play a role in shaping design directions. How do you ensure that your work remains relevant and adaptable in a rapidly evolving global design landscape?
Today, we are connected and have access to international trends more than ever. It has taught us to virtually explore life around us.
I make sure that my work is relevant and adaptable by constantly maintaining exposure to diverse cultural and realities, staying updated with fast changing socio, economic and technological developments locally and globally.
Experimenting, travelling, meeting new people, engaging on design and creative platforms, staying connected with wider creative community both physically and virtually are all ways to effectively stay relevant in today's world.
AG: Your accomplishments and award-winning work are impressive. Could you highlight a particularly rewarding project that not only garnered recognition but also holds a special place in your heart?
During pandemic, we worked on a purpose driven campaign called Lay's heartwork where we collaborated with Smile foundation, a charitable organisation and worked with more than 100 artists to honour the relentless efforts of numerous unsung heroes, who continued to work in the challenging times by celebrating them on our packs and across multiple other touchpoints.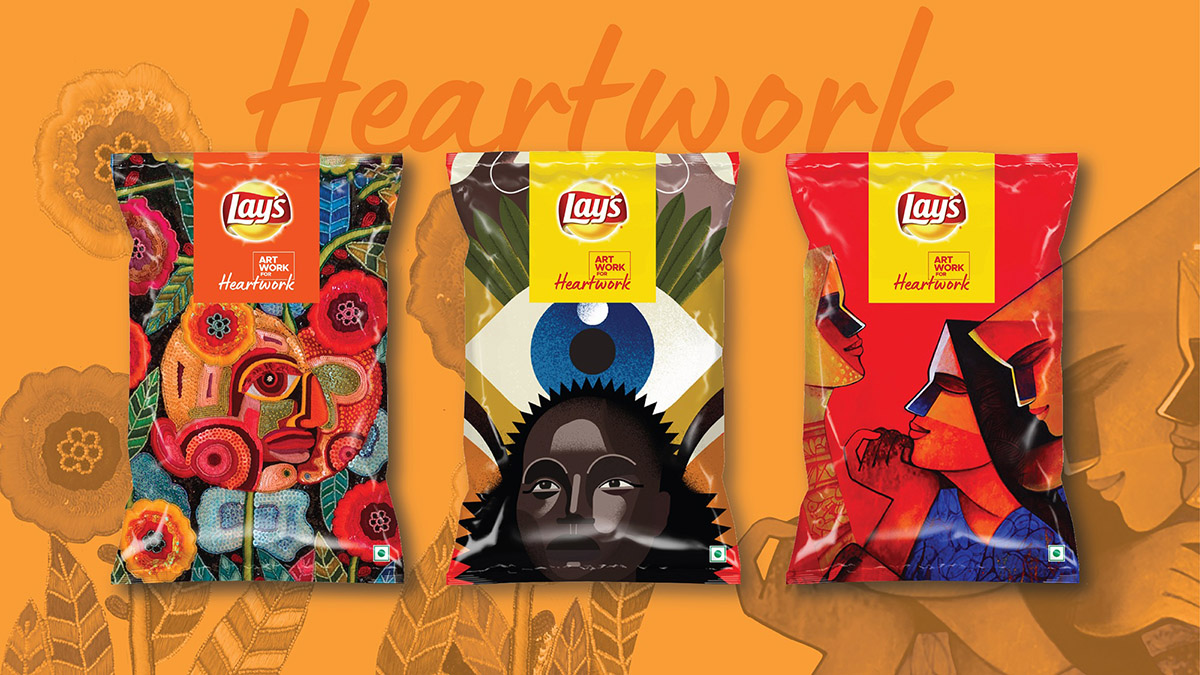 A campaign for Lay's heartwork a collaboration with Smile foundation to honour the relentless efforts of numerous unsung heroes during the Pandemic.
AG: When you look out for fresh talent, what are the key skills, character traits you look out for?
Number 1 trait is for the person to be a good and empathetic human being. We're particularly fond of quick thinkers, problem solvers and good communicators with an extraordinary design taste and skill.
Designers with an incurable curiosity relating to all design things with great passion for new and creative trends. Collaborative, team player and able to work smoothly with a fast-paced interdisciplinary team.
AG: What advice would you give young designers?
Be perseverant and committed, go wide to expand your horizon but also go deep, have a passion project, work hard but party harder, push for creative excellence, be strategic critical thinker. Last but not the least, stay curious and believe in magic of the universe!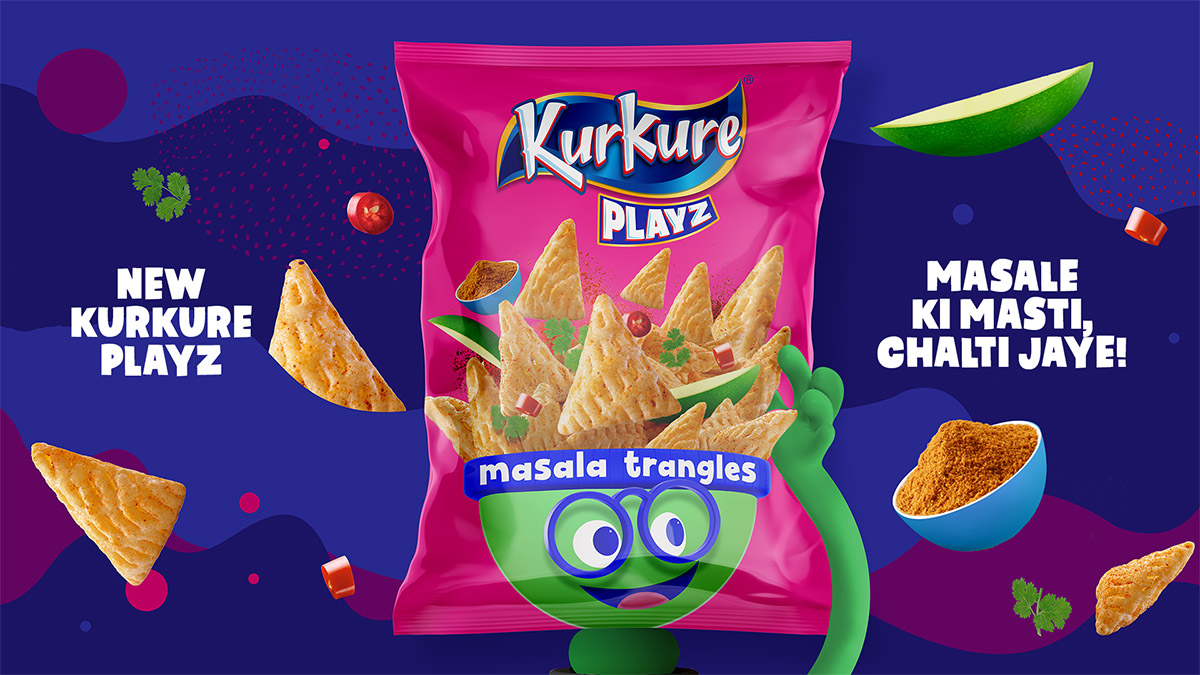 Kurkure Playz a playful visual identity developed by PepsiCo India design team under the leadership of Tanu Sinha.
Cumulatively, how many main gate chais were consumed in your education at NID?
Let me give me a non-popular answer – I don't drink chai.
Top 5 Designers whose work you really admire? And in a single sentence why?
Paula Scher – She beautifully straddles the line between pop culture and fine art in her work.
Stefan Sagmeister – for his bold, unconventional approach to design and expression
Andy Warhol - he reinvented the concept of artistic expression and has been a great source of inspiration not only for painters, but also fashion designers, photographers, musicians and filmmakers.
Karim Rashid – He has an extraordinary ability to make the banal extraordinary.
Dashrath Patel – He was one of India's first multi-media designers and his vision was extraordinary for his times.
• Simpu 😃 (Classic)
• Tokri (The Basket)
• Death of a father
• The Fisherwoman and Tuktuk
And with that, we come to end of this feature. Tanu's commitment to human-centric solutions and her innovative contributions at PepsiCo provide valuable insights to all of us in the field. It also paves the road ahead. We look forward to her continued success and the impact she will undoubtedly create in the future of design. You can reach out to her and stay updated with her work through the channels below.