TERTON : Born to Bandits – An Indie Feature by Lucky Vakharia (Design Carnelian)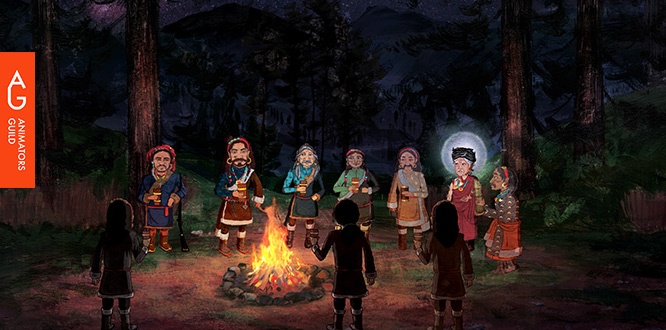 At AG (Animators Guild), we hope to celebrate unique Indian voices and interesting story telling styles from India. We got whiff of a new Indie feature film (no less!) that is currently in process in Mumbai and we wanted to find out more. In this article, Lucky Vakhria, the director speaks to us from her heart about why she was drawn to this particular tale for years and how she finally found her calling to create what is beginning to look like a beautiful peace of art - just as the protagonist of her story found his true calling.
Stories have the power to transport us to other worlds and introduce us to magical beings that once lived. They have the power to touch and transform our lives, beyond time and space.
Having great affinity for the Buddha's teachings, and having been deeply inspired by them, I wanted to share stories that have helped me find my way in this life. Having studied at the Sir J.J. Institute of Applied Art, Bombay, and having learnt the art of Animation Film Making from the National Institute of Design, Ahmedabad, I always aspired to tell moving stories through the medium of animation, so that anybody who chanced upon them would be inspired. What better stories to animate first than those based on the life of beings who struggled hard to walk the path of the Buddha, I wondered.

TERTON: Born To Bandits is visualised to be an independent animation film based on a true story of a reincarnate Lama who is born to a family of Bandits in Kham, Eastern Tibet. Having inherited the life of a bandit, Sonam Gyalpo, struggles to find courage to abandon his lively-hood in order to find his life's true purpose.
I have dabbled at writing this story for animation for over two years now. But it's auspicious conception happened when my Buddhist teacher Dzongsar Jamyang Khyentse Rinpoche, who is also a film-maker, shared it with me in the hills of Bir, Kangra Valley. With white kittens trekking up and down his maroon robes, I remember, he said what if a 'tulku' aka a reincarnate lama is born to bandits? That premise itself did me in. But I just had to respect the co-incidence of it all even more so, when I arrived back home to Bombay and opened the book that my mother-in-law had just gifted me on my birthday. It told the same story of the little boy, Sonam Gyalpo, who's resolve to find his life's true purpose later earned him the name Terton Tsogyal.
In order to understand the world of this film we need to look at the meaning of the Tibetan word 'Terton'. We need to transport ourselves to the 8th century, when the Second reincarnation of the Buddha, the extraordinary master Padmasambhava or Guru Rinpoche established the Buddha's expedient teachings in Tibet. Foreseeing Kaliyuga, the degenerate times, Master Padmasambhava concealed countless spiritual treasures (terma) destined to be discovered by the reincarnations of 25 of his chief disciples at the most potent time when all the causes and conditions were aligned. These treasures can take form of statues, scrolls, sacred objects or teachings that unravel in the minds of the treasure revealers or Tertons as they say in Tibetan. It is said, once these treasures are deciphered, they bring to light entire cycles of spiritual practices and teaching. Our Sonam Gyalpo was the reincarnation of one such close disciple of Padmasambhava. But before he could accomplish his life's purpose he had a long road to traverse.

This story reminds us that no matter how stained the cup gets, it's washable and that even though its' hard to see at first, how everything that happens to us, the highs and the lows, every obstacle is merely a step further in the direction of the goal. As the famous buddhist nun, Pema Chodron says 'Everything is your path to Awakening.'
Truly inspired, I attempted to temporarily cease all of my other projects and distractions and decided to focus all of my time and energy on this story. Never having visited Tibet and never having had the experience of interacting with a bandit, I wondered what a day in Sonam's Gyalpo's life was like. I had read somewhere that in order to create a film, one needs to wake up and go to bed with it in mind. As months passed, I researched the world I was dealing with in the film. I began to write and storyboard bits of it again and again. After two years of going at it alone in the solitude of my mind and filling several sketch books, it began to evolve. As I grew what I wanted to say through the film became clearer. I began to relate to this special boy from another time, born in a distant land . And through knowing my own fears and frustrations and delusions, I began to empathize with his situation.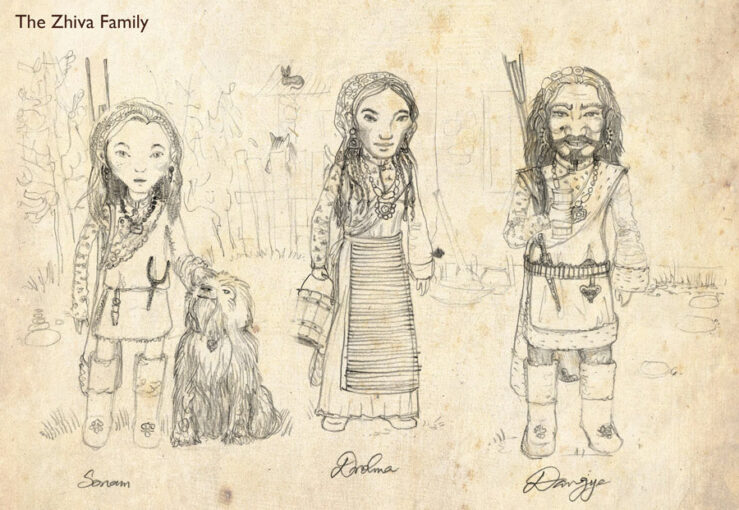 So the seed had been sowed. But alone I could only do so much. I needed help. And for that I needed money. Having been single pointedly focused on this film for a couple of years, I hadn't earned any money from other projects and neither did I have any savings to hire anyone. I remember being disheartened, when my mother as always came to my rescue. I remember the crammed streets of Zaveri Bazar, as I accompanied my mom and aunt to sell some beautiful gold jewellery that my mom had inherited from my grandmother. I remember I was so grateful in that moment after acquiring the funds, that the three of us went to offer our gratitude to the famous Mumba-Devi temple near-by.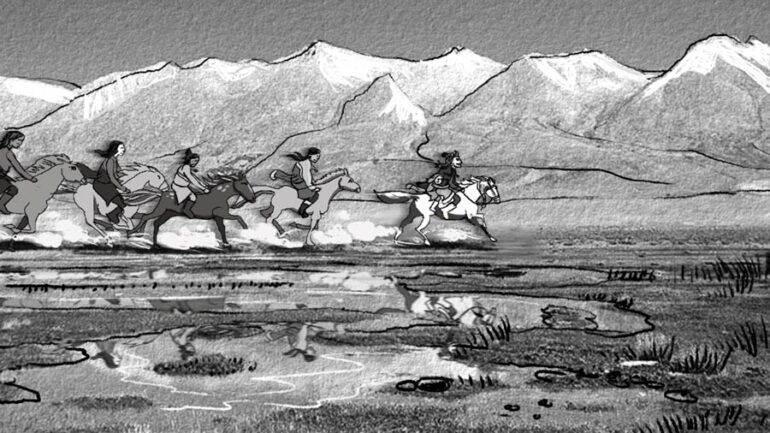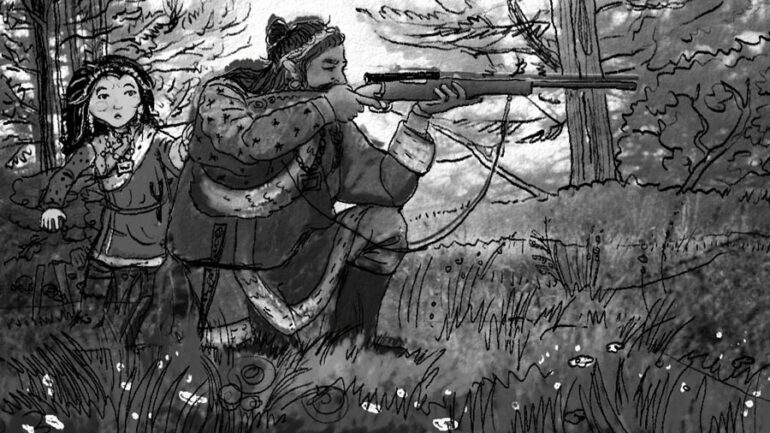 Soon a team began to emerge!
Being an illustrator, I have always had a fondness for 2D animation. After trying several routes we decided to tell the story through simple yet stylised illustrations created on Photoshop and then brought to life in Aftereffects , with just enough movement to tell the story, and to add classical 2D elements wherever required to create more fluidity against richly, hand painted backgrounds. Our trailer should be ready in January 2020 so that we can begin the search for our producers. We are even looking at Kickstarter as a platform to raise funds to support this project. If our search for Producers is successful, we could look at finishing this film latest by May 2021.
If there's anything I have learned in the process of making this film, it is that patience and faith are key to creating something worthwhile.
On that note, I aspire that this beautiful true story gets created into the film that it deserves to be, and that it receives the support it needs to come to fruition. In the process of making this film, on this great being that once lived in the valleys of Tibet, even if he rubs off on me just a tad bit, I will consider myself blessed.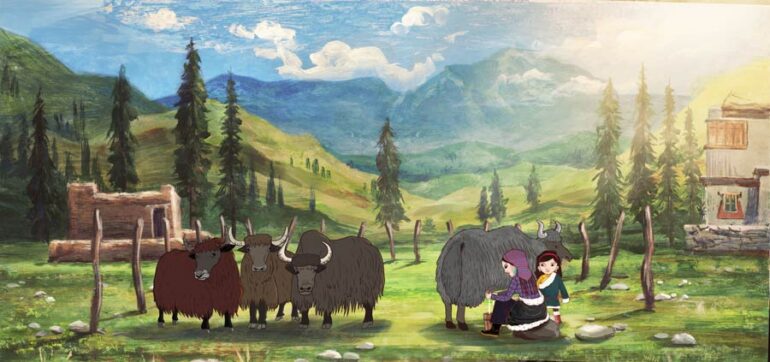 'For who can know better than us storytellers that the best truths are found in illusionary worlds?' – Elif Shafak