Folktales of India Youtube Channel
A showcase of the rich variety of folktales and lore from the Indian Subcontinent. Folklores and folktales have been an integral part of every culture through the ages. India, a country of diverse religions, languages and cultures has a wide range of stories and mythological legends, from all walks of life.
Prateek is an NID, Ahmedabad Alumni, animator, producer, director, designer and an avid aerial cinematographer with over 15 years of experience, always on the lookout for new and exciting ways to engage audiences.
What got you interested in folk tales?
I was born in Ajmer, Rajasthan and have had the pleasure of living in a lot of small towns and cities across India. These being pre internet days with limited access to TV, we (family and friends) used to spend a lot of time narrating tales and talking to each other. During these sessions as a young child, I was introduced to a lot of folklore by my mother and grandmothers. Every meal and gathering was a storytelling session. Then there were the books on Russian, Hungarian and World Folktales that I had the pleasure to read in my teens. This further sparked my interest in our Indian Subcontinent and its varied stories.
Travelling to remote regions of India as a young adult further cemented this interest as there are really awe inspiring and eclectic stories to be told at every turn and corner of our culturally rich nation. Even today, whenever we travel for work or leisure, I try and make it a point to get to know some of the lore of every region we visit.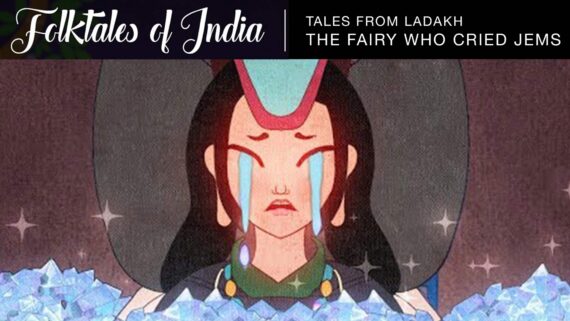 Tell us a little about your Youtube channel - Folktales of India
We started the YT channel Folktales of India, as a means to tell our Indian stories and showcase our fantastic Indian art forms. Some of these are from the remotest regions while others have been modernised and abridged for animation production. A passion project to add to the community feeling and general wholesome content that is beyond the commercial stuff available out there. Not all tales are happy endings. A lot of Indian folklore has morals from incidents as learnings for future generations.
Folktales of India is a series of moral driven tales illustrated and animated in the art styles of the region. The Stories have been sourced via books, the internet, recommendations and word of mouth tales by elders. We have curated and categorised them as per the region, narrative, art style and moral.

The Folktales of India series have been a labour of love. Each tale and art style has been developed, animated and directed by Trip team members individually as live projects. From the team, Arun has been a pillar with regards to the sounding board for ideas and production. We have had John Varker provide us the fantastic narration and character voices for all the tales. Rahull Raut and Hootch Studios have been our musical partners. We collaborate with Rahull on a variety of projects and he is an integral part of our creative team. A lot of interns have also made these films as part of their degree projects. You can find the credits, the details about the art style and story source of each film in the video description on youtube. My role is simply to point them in the right direction from a series and showcase perspective and the rest is all them. Its all their creative genius!
A list of all the animation film directors in the series: Rahul Tampi, Rishikesh Waje, Bipasha Mukherjee, Arun Kishor, Pratik Asolkar, Kaushani Majumder, Rama Mitkari, Toshi Panwalkar, Ketan Pal, Serena Abraham, Shreeraksha A, Aayushi Barot, Advait Advait Rajadhyaksha and Akshata Khare.
As a channel we have not followed a posting schedule. We make the episodes and upload as and when we get the time between client projects and when they are ready. Nothing to be proud of, but such is the reality of passion projects. The first tale was released in October 2016. The films range from a minute and a half to 3 minutes in length. Over the years we have 12 tales online and we are releasing 2 more this month.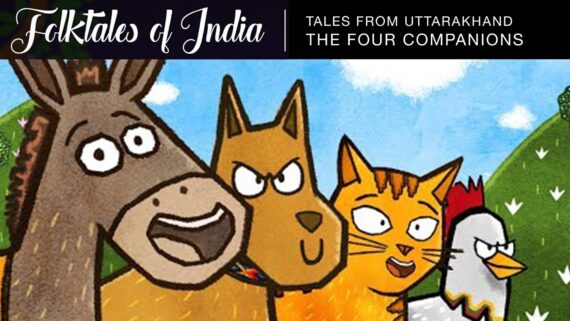 Tell us about the process you and your team follow?
Following the Design Process has always been extremely important. Having been taught by fantastic mentors at NID, I have tried to carry forward a "hand me down" version of those fundamentals onto my team. Pre production is the backbone of any film. Research is paramount! Besides the Herculean task of story curation, there is also the challenge of the availability of region specific art which can either be direct painting or fresco based or inspired by handicraft. We have brainstorm sessions and then there is the SWOT and SMART analysis of the possibilities. Post which the director gets onto story development followed by art development, storyboard, characterisation, treatment, voiceovers, sfx, animatic, design and animation followed by sound design and composite. At each stage there are relevant milestones put in place and there are team discussions with inputs and course corrections.

How easy or difficult is it to manage such "passion" projects?
Nothing is easy. Everything requires some form of effort. Some things are done purely for the joy. Besides Folktales of India, we also have a youtube channel called "Prateek" which has over 200+ videos on "Happy Building" - Science, Robots, Flying objects and general curiosity driven, Do - It - Yourself content. I have our accountant, Deepak to thank for this. He has made sure we have regularly had the resources to manage and utilise for such soulful detours.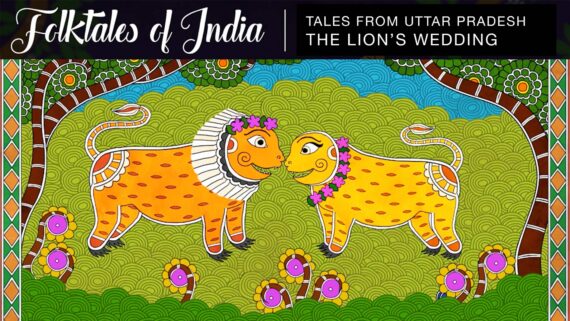 What do you feel is the importance of story-telling in the digital age?
Folktales were one of the primary ways of communicating legends and stories that had a deep hidden message relevant to that cultural group. Its the telling of stories that passed down history and knowledge from one generation to another. With the advent of the internet and its access to the populace, it brought about easier access and sharing of information. Children today are more technology savvy and it becomes our responsibility to direct them to these banks of stories, knowledge and very relevant cultural tales. It is important to tell them these stories which have so beautifully mixed the real with the surreal. A little bit of magic and wonder is what they provide in our lives, to understand important life lessons and an insight into our cultural identity.
We have the power to shape the minds of the future and we must be vary of what it is that we want to say to them for the long run! I believe in the power of positive communication.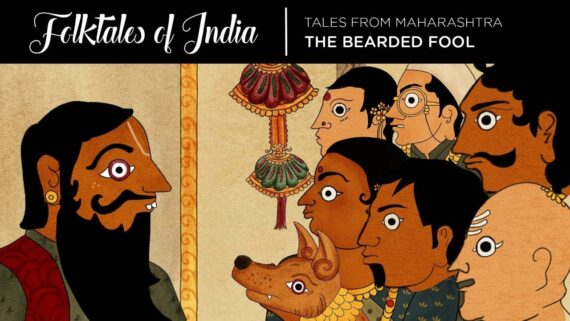 In today's troubling times, It's a ray of hope to see content which celebrates the diversity of India and its people. We wish Prateek and team Trip the very best and hope to see many more of these beautiful films in the near future. links: