COVIDEOS – A Quarantine Movement 2
The past few months have turned the world upside down.
There has been only fear and distress, loss and confusion all around. But amidst it all, we heard some voices that spoke out loud and clear, and some beautifully animated videos that reached out to thousands giving them hope, clarity and showing solidarity. Last month we uncovered a set of self initiated animation projects - short films and GIFs. This time we present to you something bigger…
COVIDEOS (Part 2) is a hand-picked collection of some of the most compelling commissioned animation that we've seen on the topic of the pandemic, made by established Indian studios and animation professionals from home, during the quarantine, with teams small or big, with more heart than we've seen in a long time.
These cover topics ranging from the plight of the poor migrants, class inequality, importance of breastfeeding and effective hand washing, awareness regarding the role played by the Government to combat the pandemic right up to a music video that packs itself with positivity, gently coaxing us to be patient, and stay home securely during the newer stage of the lockdown. We reached out to the creative studios to speak to the creators about their role and unique processes. So without further ado, dive in.
Client: The Indian Public
Agency: Climb Media
Script and Director: Kireet Khurana
Animation : Vivekananda Roy Ghatak (Rocket Science Animation)
Voice Over: Taapsee Pannu
Sound : Farhad Dadyburjor (Sonic Laundry)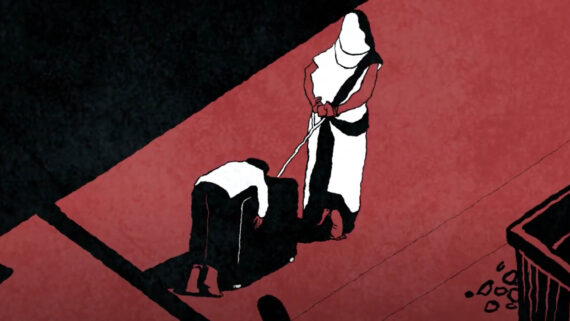 The Brief and the Approach:
Kireet:
Great to have Vivek collaborate with me on this film! He has his heart in the right place. Plus his stark black-white-red images were haunting. When I saw one of his pieces on social media, I knew we had a perfect style(for our film). There are no bad ideas, only bad storytelling. The visual narrative for the film was very important to bring out the emotions.
Vivek: When Kireet shared his script i realized the power in those words and set to work. So I started on this at the stage when the lyrics were almost frozen. The images he had suggested had shaken all of us up, but the aim was to RE-TELL those stories, to make them CINEMATICALLY emphatic and impactful.
On the challenges faced working during the lockdown:
Kireet:
It was a breeze to work on the project! Except for the initial discussions, Vivek hardly required any further inputs. He was self-motivated and absolutely committed to the process. Getting the updated animations each day for each of the sequences was an anxious wait. But it would be worth the wait. The whole animation got done in a week and I am glad that we're able to share it before the issue fades out of public memory.
Vivek: Not really, in fact, since we were not commuting to any offices we had more time to discuss and work on the film. We would discuss sequences, boiling effect, transitions, animation late into the night.
On the COVID-19 Experience and how it affected them and their art:
Kireet:
For me, the COVID pandemic has been very hectic as I don't have help available readily. So coordinating did become a bit of a task. But I've utilised the time well and developed another program which will be out soon. I have focused a lot on writing my feature film scripts and pitching a few ideas, apart from washing utensils and mopping the floors!
Vivek: I can't speak for the entire team per se, but I think the lockdown has made most of us introspect and become better and more efficient at whatever we do. It has also given us the time to reflect on the larger goals of our life, work and careers - professionally and personally. As a company we have taken the stance to aggressively increase the time and efforts we were spending on our own IP rather than wait for funding from investors or channels etc. Since this is irrespective of commissioned work, overall we are moving with a very good momentum. The pandemic has driven my art to break out of our narrow privileged bubbles (as shown by Debjyoti's film also) and be more sensitive to the plight of those less privileged.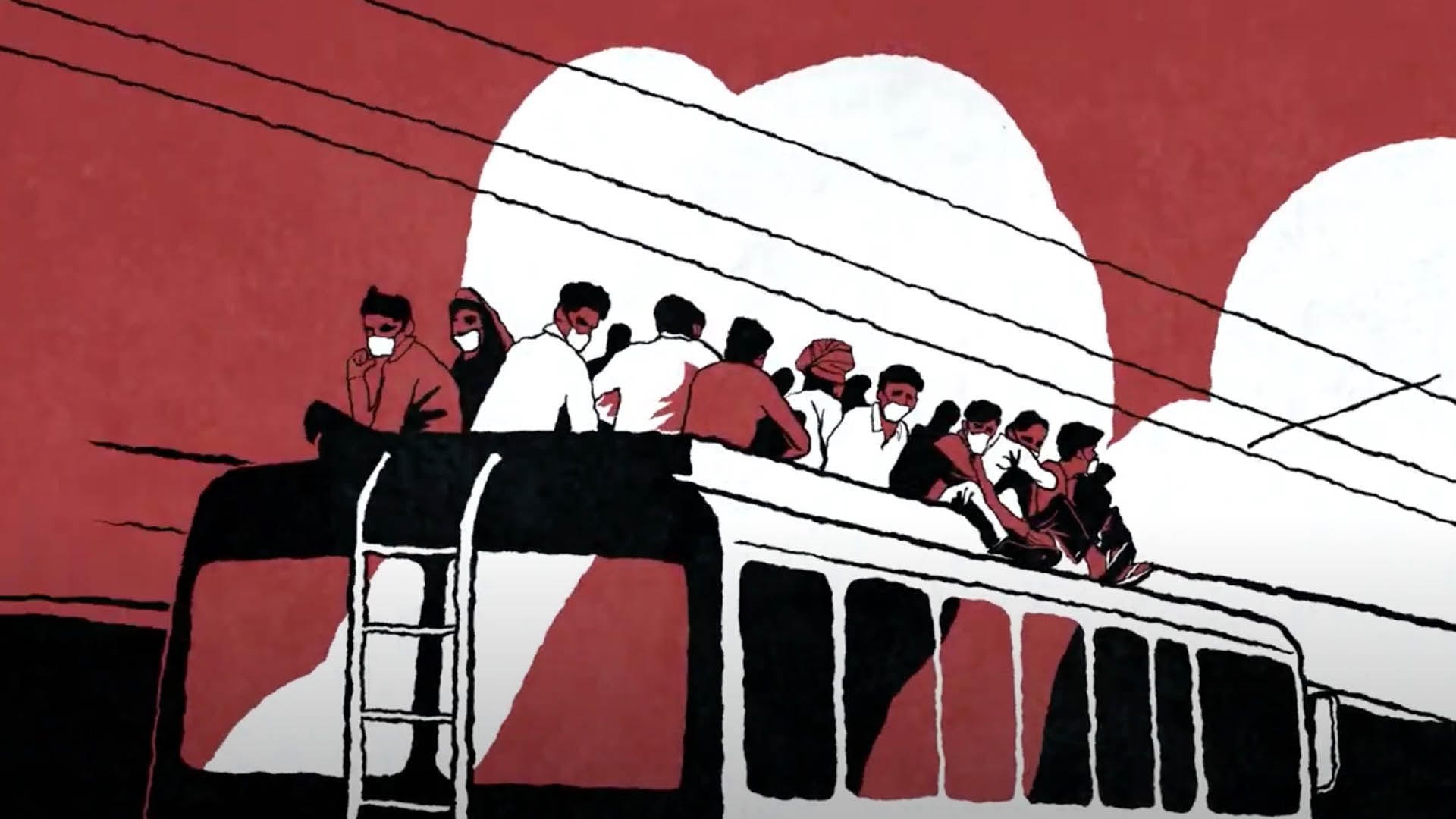 On how the creative industry in India would change post lockdown:
Kireet: I think it's a great time for animation projects as most studios are functioning reasonably well with artists sitting at their respective homes. The OTT platforms want a lot more content, but since they are unable to do live-action, animation is in demand. I am personally getting interest shown for my animation projects, which nobody really gave a second thought to earlier. And yes,
since the world is broke, as Vivek said and I agree, great stories told efficiently with lesser expenditure will win over the mega budget movies and projects.
Vivek: I think the creative industry will discover the depths of their real creativity and the tough times will bring out the best in all of us. There will definitely be a paucity of commissioned work in the near future and that should push those sitting on the fence on IP development of their own ideas. The digital content demand will also shoot up and OTTs and channels would be looking forward to more and more refreshing kickass content. There will be tough times ahead and clients will use this time to tighten their purse strings as well, so there will be a need to use better design to tell a COMPELLING STORY but with LESSER resource expenditure.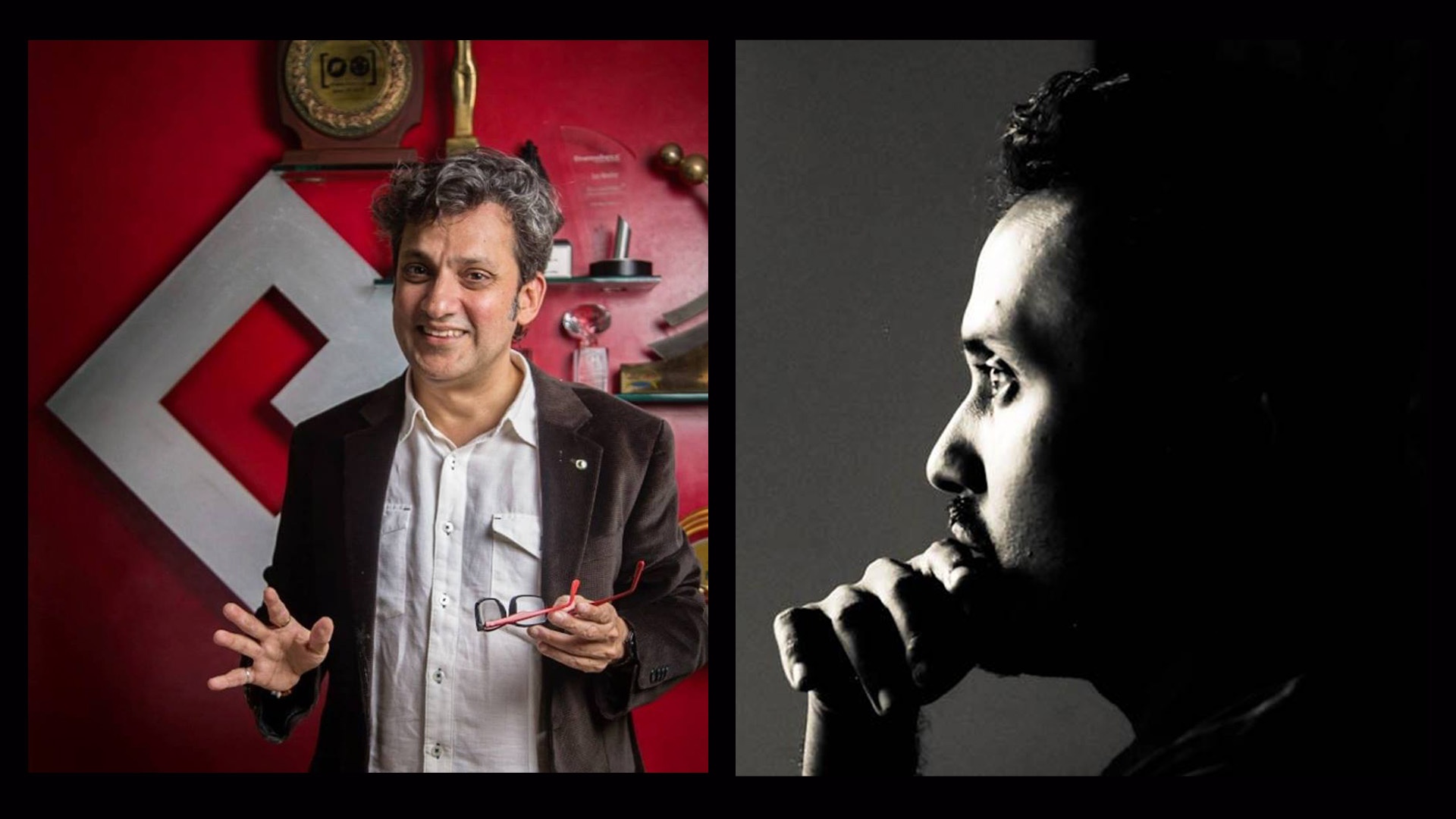 BREASTFEEDING AWARENESS (During COVID)
Client: Public Awareness Film
Agency: PMNCH / WHO
Animation Studio: Studio Eeksaurus
Director: Suresh Eriyat
Executive Producer: Nilima Eriyat
Animation Directors: Rajib Mandal, Nijin Nazeem
Core Animation Team: Amey, Sankha, Riddhiban
Creatives and Design: Team Eeksaurus
Post: Arkish Aftab and Jivan Gaikwad
Music : Dhawal Tandon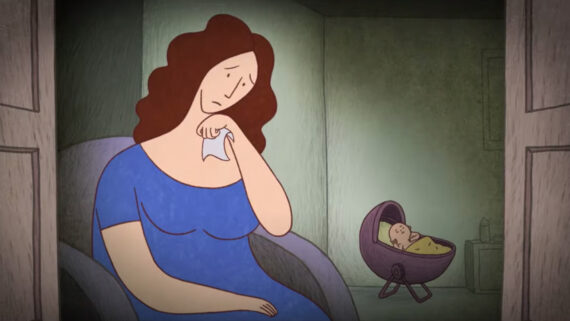 The Brief and the Approach:
Suresh: The creative brief was to quash the myths and misinformation surrounding the COVID virus and its possible spread from mothers to newborns through breastfeeding. It was extremely important to spread the positive message of the significance of breastfeeding the newborn over the impact of the virus.
On the challenges faced working during the lockdown:
Suresh: Yes, there were many challenges. But there were also wonderful new solutions through ingenious methods. Most worrisome problems were when individual machines of our team members would revolt with uncalled protests! But our IT boys would remotely sneak into their machines and sort things! There were also some interns working on the project who were met only via Zoom! So coordinating with them to bring them to speed was another challenge! We had daily virtual meetings to discuss the film, its treatment and the individual progress. Along with that I used to hold long calls with the team from PMNCH / WHO to get everyone there aligned to the creative treatment we were suggesting. There were multiple stake holders sitting in different parts of the world with a wide range of time zones! This is one project where we were given only the message to convey as a brief. The entire film was visualised, designed and produced by us.
On the COVID-19 Experience and how it affected them and their art:
Suresh: I think Covid 19 has forced all of us to go back to the roots. To explore more hand drawn animation than the CGI or stop motion way since both require a studio facility support and we are having great fun reviving hand drawn animation!! Apart from that I personally have been practicing lot of drawing, finished storyboarding a few old backlog short films and resuscitated some feature film ideas… so overall it has been wonderful to seriously brush up some skills which were almost catching rust!! It is the same with our team members too. The kind of work they're churning out are far well thought out and sometimes even artistically superior to what we used to collectively come up at the studio!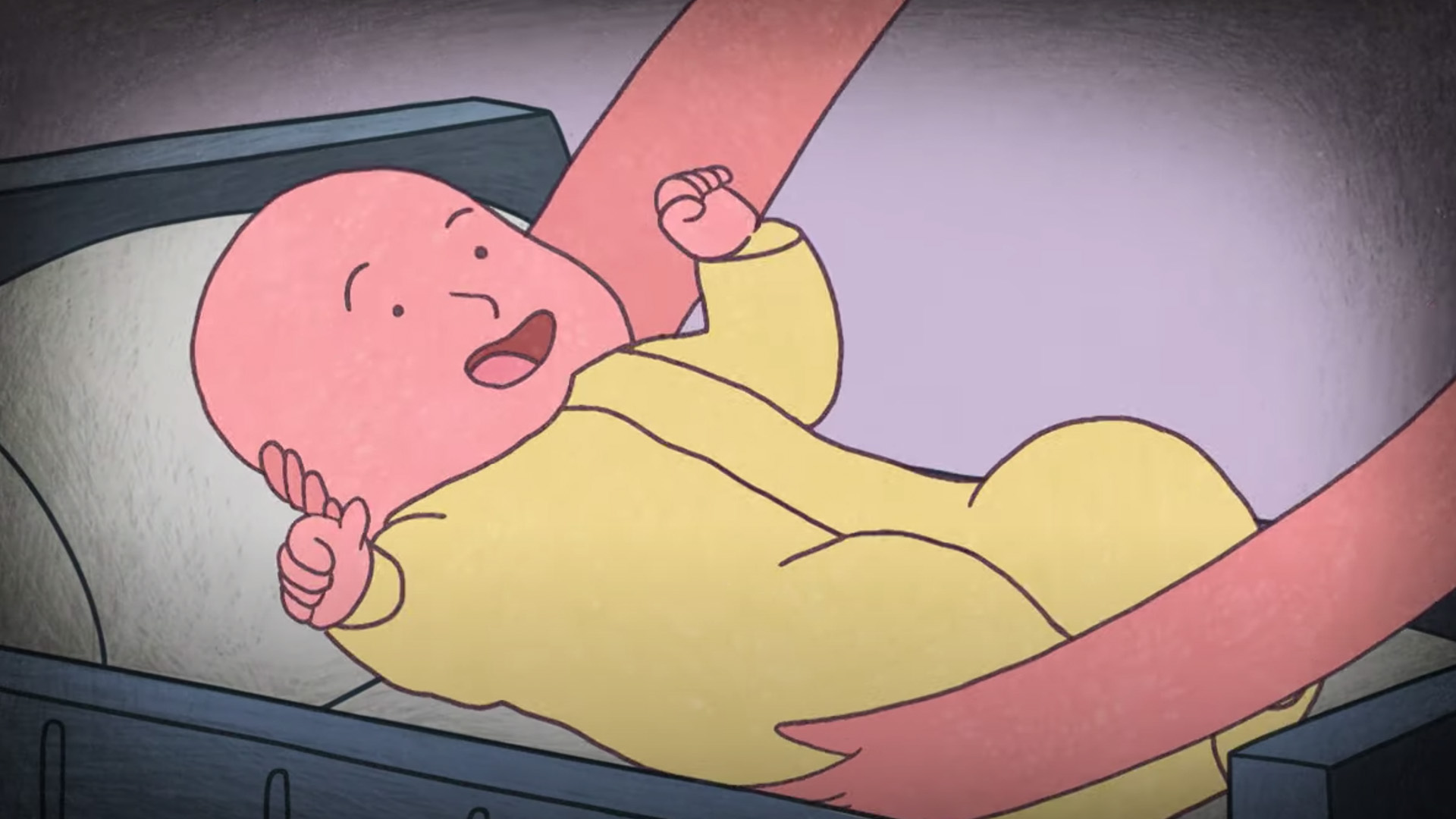 On how the creative industry in India would change post lockdown:
Suresh: Creative industry has already figured out new ways of survival and thriving! Even shoot based work has evolved. We saw a spate of adverts using phone shot films with actors from their homes combining with stock footage till it became hugely monotonous! Animation especially has been in demand as it is one effective medium that has emerged victorious. Animation was always a fabulously effective medium of storytelling, but Indian creative industry had not yet acknowledged it. But now the number of highly impactful films using animation has gone up and it can't be ignored anymore. Advertising industry is also adapting. Just yesterday I was talking to friends from ad film making, there are a lot of shoots happening in Kerala, where it is allowed to shoot, of course with utmost caution. Mumbai based production houses are figuring out ways of shooting by directing remotely where the Director will not be Physically present on location or the set! This is just the beginning I feel for the improvisations that emerge. Necessity is the mother of all the inventions! Creative industry too better be creative to survive!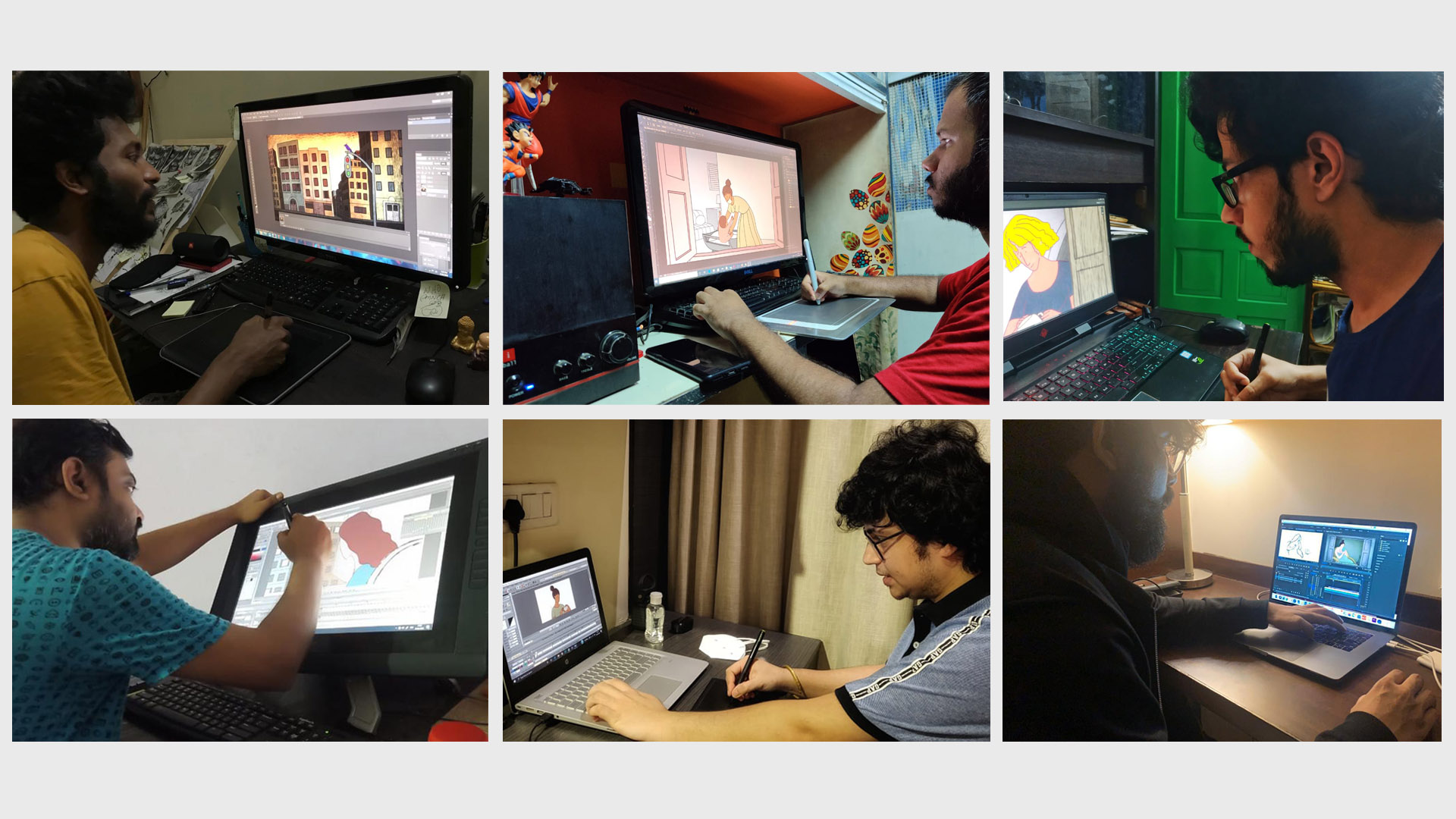 The Eeksaurus team at work from their homes.
COMBAT CORONAVIRUS (#KeralaModel)
Client: Coronasafe
Creative Director: Seerow Unni
Executive Producer: Azeem Kattali
Motion Graphics & Compositing: Jeroy Joseph
Script (Malayalam): Sarat Prakash
Script (English): Anuroop Nair
Storyboard: Vinaya Krishnan
Animatics: Balaram J
BG illustration: Yesudas V George
Voice over: Mammootty
Music: Sushin Shyam
Mixing: Abin Paul
Sfx: Krishnan C Nair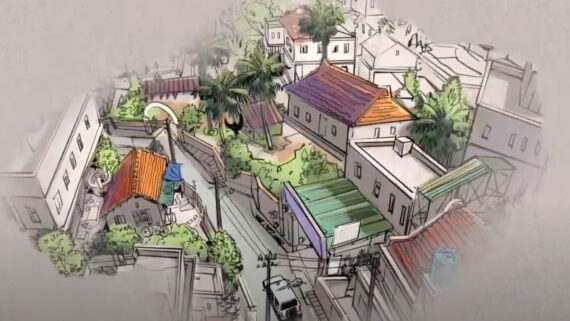 The Brief and the Approach:
EUNOIANS: For the Combat Corona Kerala Model project, we were contacted by a team who coordinated volunteering activities for Kerala Government who was already on full throttle in managing the crisis. We started by creating a series of creatives regarding the volunteering activities which is when the need for an awareness video was suggested to us by the fellow volunteers. The initial brief was for the creation of a video that uplifts the confidence of common people about the preparations the volunteers under the guidance of our government were doing to manage the crisis. A need to educate the ordinary masses - the rickshaw drivers, the street-side vendors, the daily wage workers, the villagers, people who just learnt that their daily wages have disappeared and life is in a standstill, about the world class healthcare system of the state and the preparedness par excellence that was underway.
We got a confidence boost when it was communicated that Kerala's megastar Padmashree Mammootty will render the voice over and the talented music director Sushin Syam will score for the project. Once their assistance was confirmed the rest was up to us as we wanted to finish the production in less than 10 days. We decided not to go for more detailed character animation, but to lay an emphasis on the visual impact of each frame and applied the seamless transitions throughout.
Since the purpose of this video was spreading awareness, most of our responses pleaded to translate the same to English also. By doing so the message of our video could pass on to many more in the lookout for hope out there. As a result an English version was also released. By visiting our Behance page one can have a detailed look at the English version:
On the challenges faced working during the lockdown:
EUNOIANS: The project posed the first challenge in the form of tight deadlines. The world already was reeling under the pressure of a pandemic crisis. Since the first stage of managing any such crisis is spreading awareness we had to finish the project in lightning speed. Under such a circumstance, we got in touch with a few of our fellow artists from our creative network who included students from NID, Ahmedabad. Onboarding such available talents helped us a great deal in doing justice to the deadline. Another challenge clearly was 'work from home'. For all of us it was the first time we were working away from office. Getting through the logistics part like transporting high-end machines to our homes amid the initial tight grasp of lockdown was quite challenging. Then there was the obvious challenges of internet connectivity issues, power failures, adverse weather etc!
Then there was the challenge in communication. In an office environment we had the opportunity to enter into casual talks on creativity which almost always, unfailingly, resulted in the birth of spontaneous ideas that helped all our ongoing creative works. In lockdown, team discussions got limited to a need-based system using WhatsApp group, Google Meet etc. which saw a decline in such spontaneous thoughts and its benefits.
On the COVID-19 Experience and how it affected them and their art:
EUNOIANS: We still can't believe that we've been alive to face a global pandemic crisis. The devastating effect of a pandemic on lives is something that we know of only from Hollywood movies and none of us expected to live through such a situation for real. So, coping with the new terms of life took us some time.
Art in general has shifted from an imaginary plane to a realistic plane.
Where most of the artistic expressions focused on bringing in a feel good factor, now, has seen a tilt towards more life-oriented subjects and the grave reality that we find ourselves in. This general shift has affected us too as we too now focus more on realistic incidents and subjects to derive our concepts from.
On how the creative industry in India would change post lockdown:
EUNOIANS: One thing we can say for sure is that the world has changed from the way we used to know and perceive it. During lockdown and once lockdown has been lifted, the world is going to go through a time of content explosion. People will increasingly choose to stay inside their comfort zones which automatically demands all types of contents for them for passing the time to carry out their jobs and educate themselves. Animation in particular has a big role to play in this scheme of affairs and we all are looking forward towards a time of increased demand and completion of far greater number of projects than we usually do.
Another aspect to this turnaround is the need to plug the holes existing in our infrastructure, especially, those related to connectivity, electricity and adverse weather resistance. This is sort of a request to respective governments from us on behalf of those who will be working or studying from home in a world post-lockdown and also on behalf of the artist community.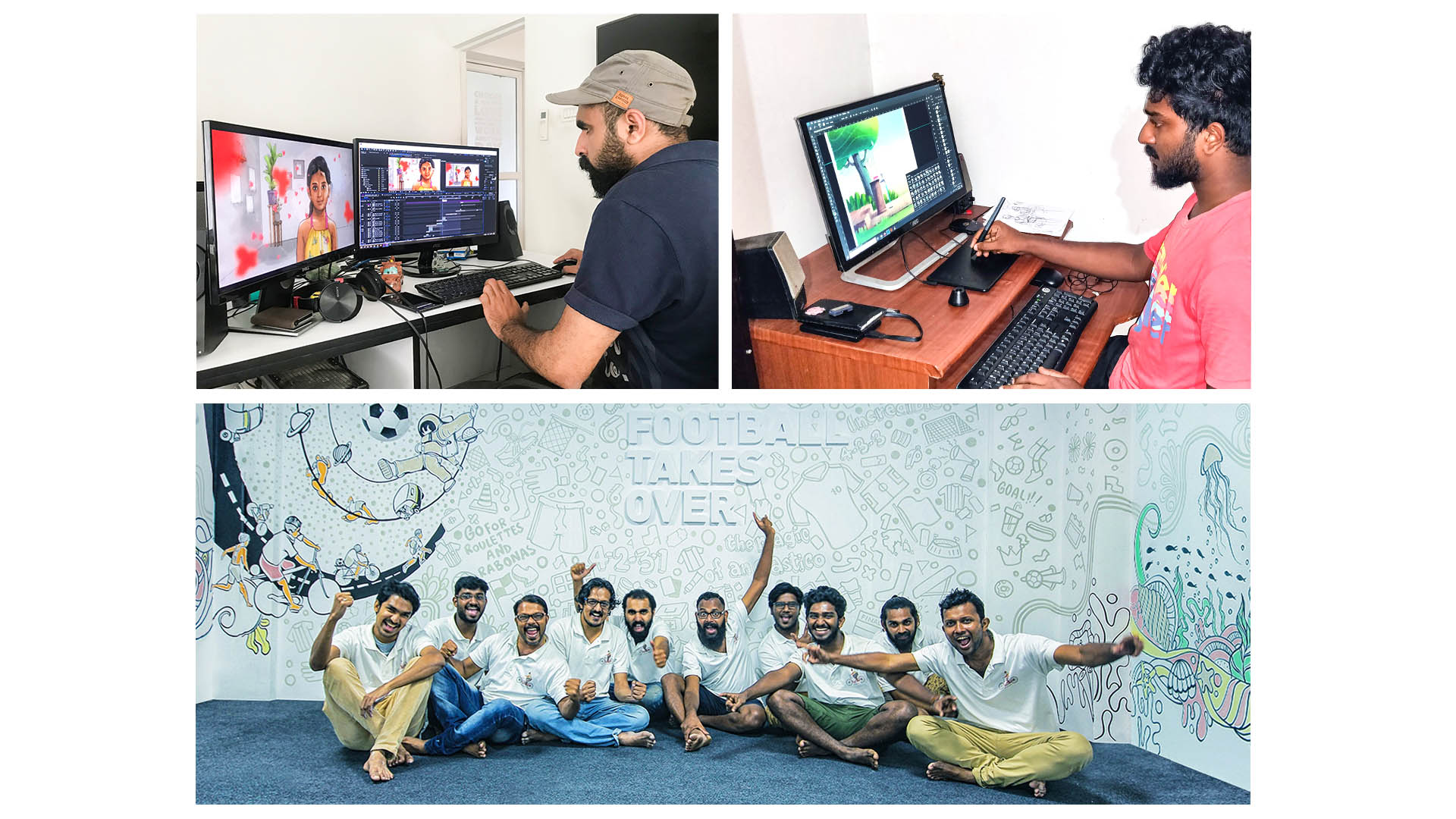 The Eunoians: during (above row) and before the lockdown (below row)
Client: BBC Media Action, India
Creative Briefing: Radharani Mitra (BBC Media Action)
Animation Studio: Rocket Science Animation
Director: Vivekananda Roy Ghatak (RSA)
Creative Direction: Gautam Singh (RSA)
Script / Idea: Ranjan Nautiyal, Soma Katiyar (BBC Media Action India)
Voice over: Saurabh Singhal
Music : Haggai Rongmei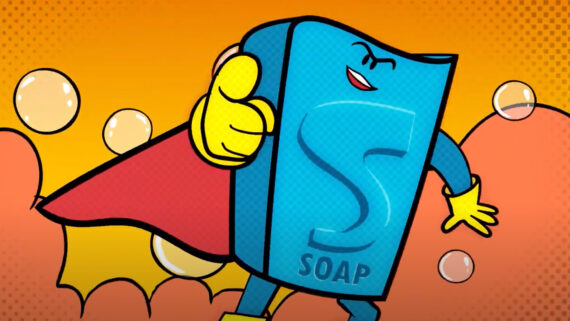 The Brief and the Approach:
Vivek: The script was pretty clear that the hand itself turns into the virus and a superhero soap comes to the rescue. Radharani also saw the film in an Andy Warhol-Lichtenstien kind of treatment. For us it was a dream project, and being a Johnny Bravo and Samurai Jack fan I just let my hand loose in terms of drawing a rapid storyboard and animatics. The first thing we did was making the hand into a character that we feel some empathy for - as someone who needed to be saved.
What was interesting was - for the entire film, the fingers were like hair of the character and the face and eyes were in the palm, but for the first shot I wanted a walking hand - there the fingers suddenly became the legs and the face-eyes switched to the BACK of the hand. We were radically changing the character in a 1 minute short but we were sure that strong acting and storytelling will hide this slight 'sleight of the hand' as it were.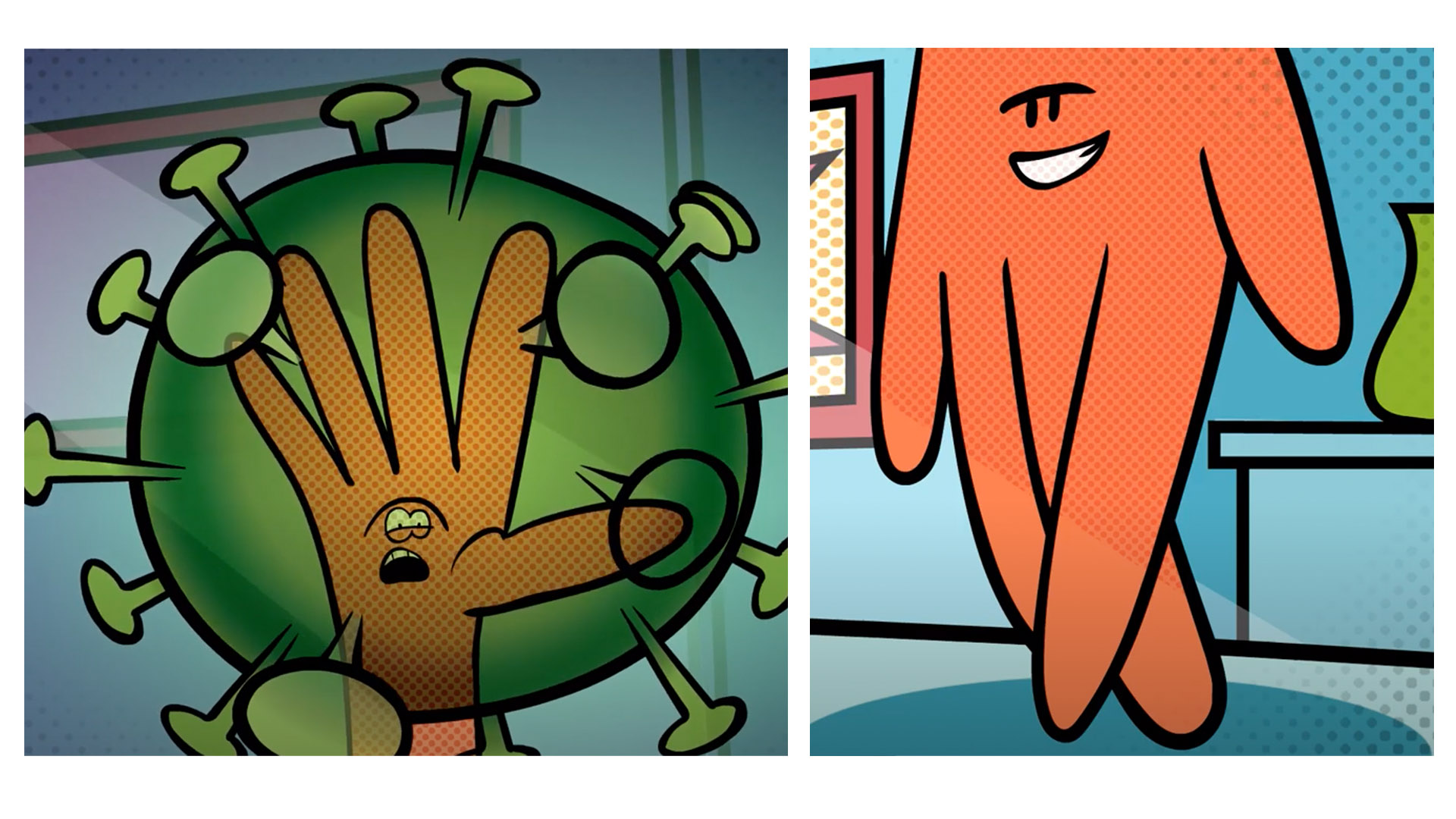 On the challenges faced working during the lockdown:
Vivek: Yes, it's tough to coordinate with your team members and communication takes more time than normal. But apart from that things were peaceful, it actually forced us to get more disciplined and efficient as a team. Really made us realise the value of time.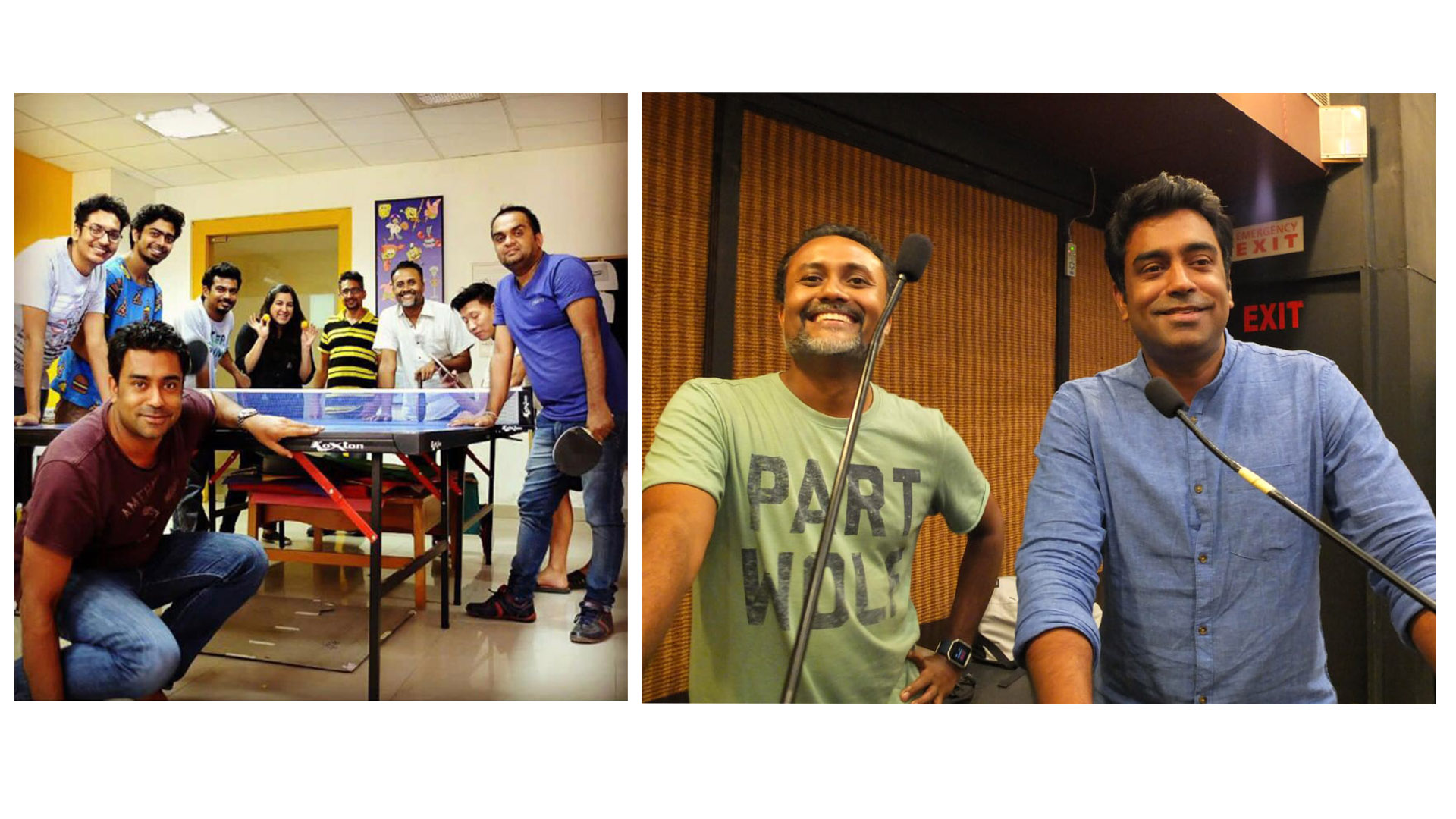 The team at Rocket Science Animation (left) and the co-founders Vivek and Gautam (right)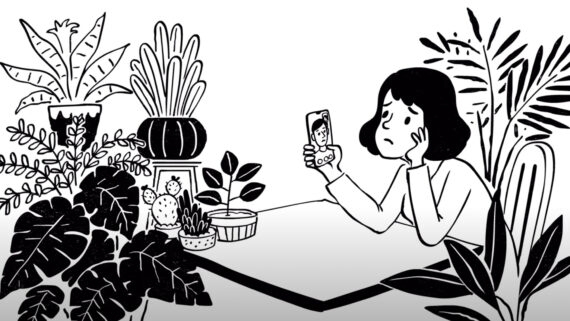 The Brief and the Approach:
Plankton: We were approached by Cartwheel to make a music video that is relevant to the current situation. As there were lots of films already stressing on social distancing and washing your hands and we had already reached the end of 2nd round of lockdown, the requirement was to give a word of advice to all those waiting to step out and get back to life. Everything was done in express mode. Ram did the first version of the song in two days time and we did a boardomatics to that and got it approved. Then straight ahead we drew and animated for 5 days and we were done.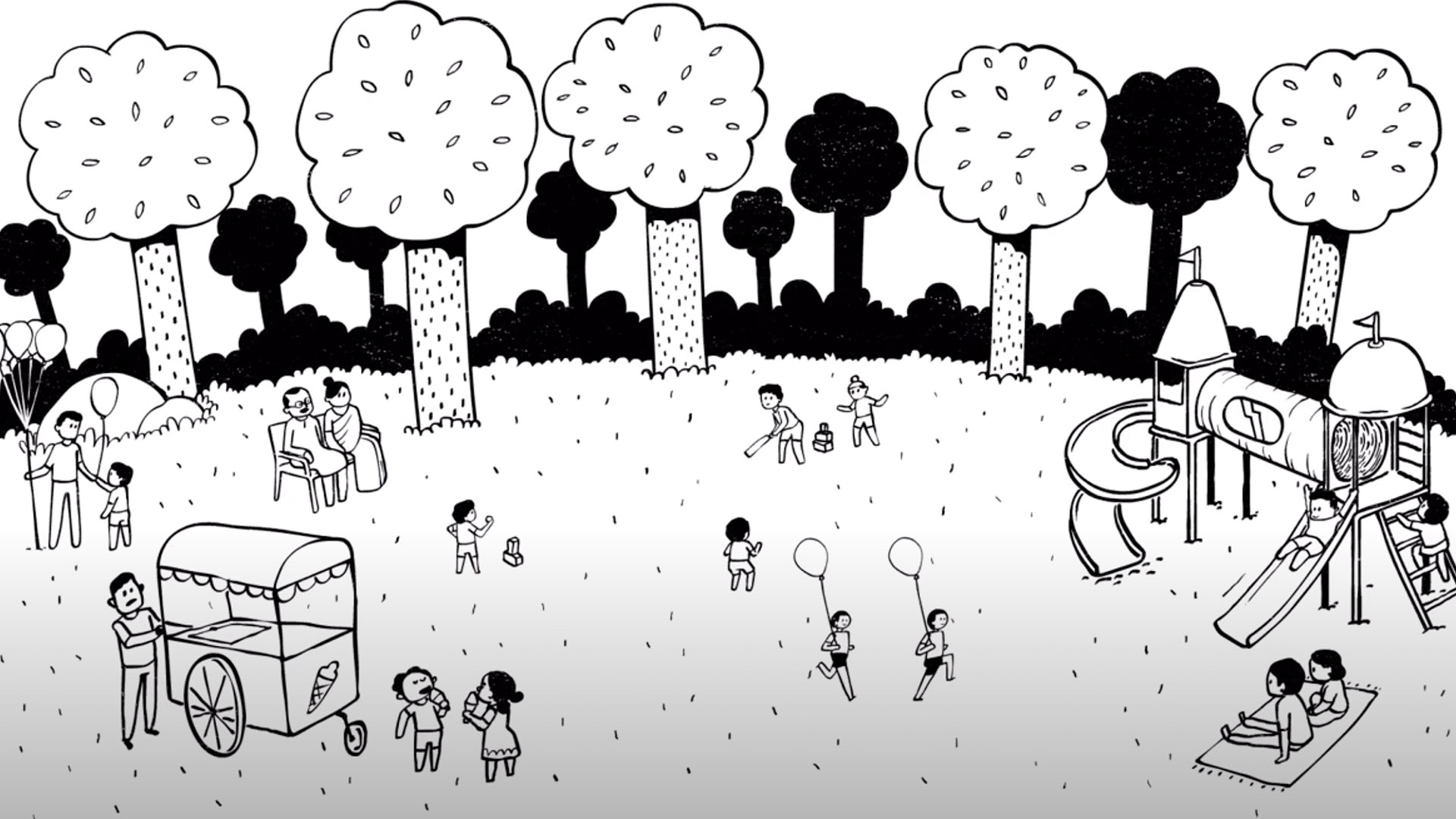 On the challenges faced working during the lockdown:
Plankton: None, apart from kids at home who want us to play with them every now and then! This brought back memories of freelance days in Mumbai.
On the COVID-19 Experience and how it affected them and their art:
Plankton: Apart from a few live action projects that were stalled, our animation projects were fortunately not affected. It did help that we were already quite comfortable working remotely.
On how the creative industry in India would change post lockdown:
As we all see there is going to be a lot of reverse migration from the mega cities to all parts of the country.
Good internet is all it takes (to carry on good animation work).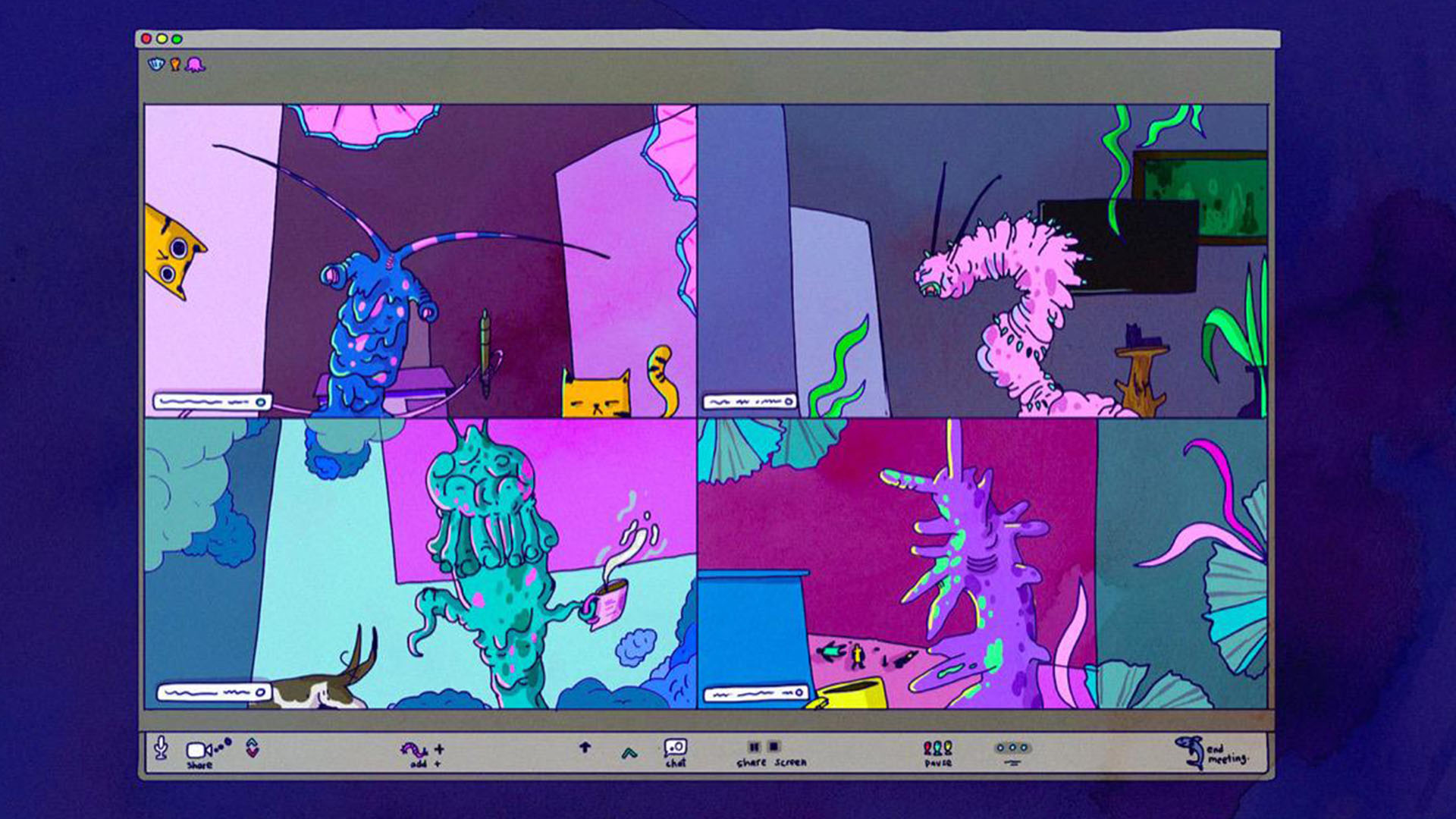 The Plankton team hard at work.
Illustration by: Taarini Ravjit (Plankton Team)