Tailoring Education: A Conversation with Nina Sabnani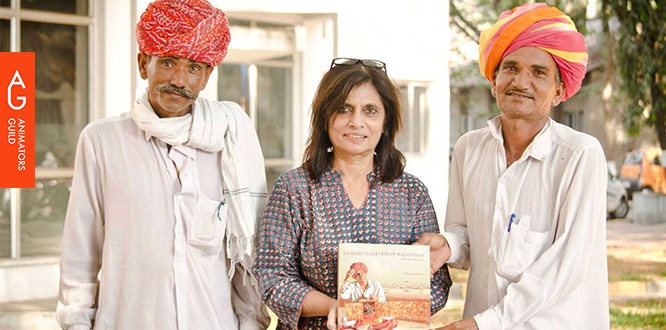 Professor Nina Sabnani- the name has a long and firm association with Indian Animation Education. While the likes of Ram Mohan, BhimSen, primarily self-taught, paved the path for many in India to pursue animation; Nina, an MSU Baroda graduate, was one of the first "formal" students of Animation, graduating from NID in the early 80's. She went on to have a steadfast association with NID panning two decades, teaching in and then chairing the animation department. Post which, she went on to pursue her Doctorate and teach at IDC, Mumbai, where she currently resides.
In her own words she is an artist and storyteller who uses film and illustration and writing to tell stories. Her research interests include exploring the dynamics between words and images in storytelling. Her work (both film and illustrated books) seeks to bring together animation and ethnography.
Not only has Nina been pivotal in shaping the very future of animation, through her academic endeavours, but she has been the nurturing hand behind some of the biggest names in the Indian Animation Industry.
While animation has often been understood to be a laborious and skill centred medium, Nina has been a pioneer in pushing it's limits using it as a tool of enquiry, and research. Her unique approach to the subject fuels her work, both as an academician and a story teller.
We at AG approached Nina to have a chat about her prolific journey thus far and reflect on some special moments as a forerunner in the field of academia and animation.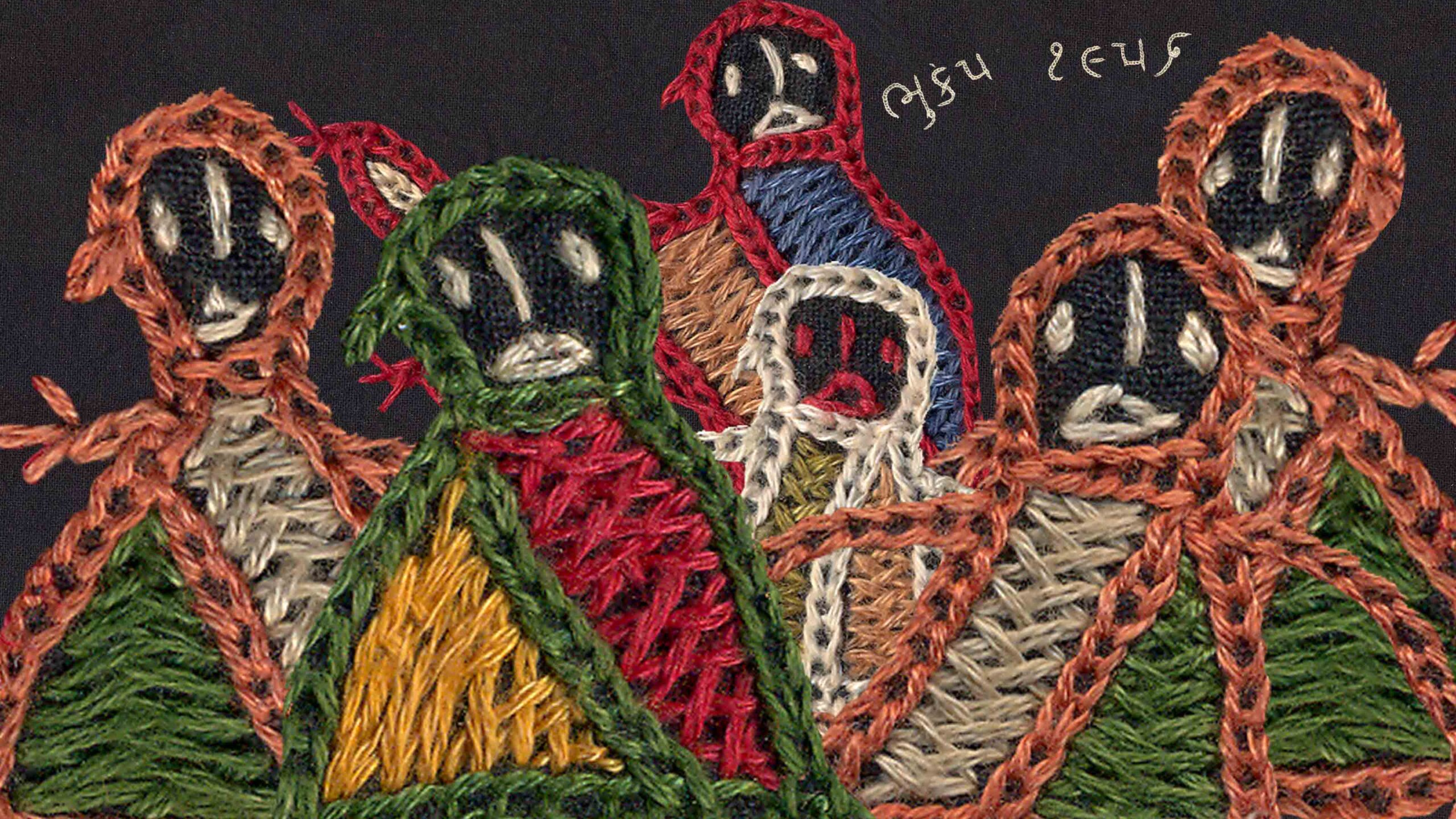 What spurred you to pursue animation further, specifically make the shift as an educator?
My teacher in Fine Arts (MSU, where I was studying painting) Nasreen Mohamadi almost predicted it. One day she told me "I see you move drawings in the future, not painting" and she didn't even know about animation then.
There were other influences, like Roger Noake, who introduced me to the world of animation beyond Disney and introduced me to amazing film makers. Ishu Patel, who egged us on as students and suggested we also teach. K G Subrahmanian who let me animate his Summer Story and encouraged me to tell my own stories as well.
I also did not want to join the so called animation industry way back in 1982 because it was quite small and all we could do was join Ram Mohan's company where they chiefly did advertisements and commercial work. I was not keen to do advertising so preferred to teach and make my own films, which is what NID offered with a broad smile.
Animation, much like other domains, was long understood to be a male centred domain, specially in India. We see the mention of Shaila Paralkar, and of course archive images from FDI show women, but there names seem to have been lost in the annals of history. What was it like to start out not only in a relatively nascent field but also lead and pave the way as a Woman in this field? What was your experience?
At some point we will all be lost in the annals of history! But speaking of starting in animation, fortunately we had a lot of exposure so it didn't seem nascent to me, though you are right about Indian animation. Come to think of it, the whole of Indian animation was in its infancy (This infancy lasted a long time, considering Dada Saheb Phalke did stop frame animation as early as the 1900s.). When we were introduced to animation it was novel and not a household term as it is now. I was introduced to animation in my college at Fine Arts, Baroda so when a professor suggested I apply to the animation programme being offered by former Disney animator Clair Weeks at NID I took the plunge.
Initially I was not that excited because I thought I had to only draw the Disney way. However, the NID environment and ways of teaching allowed us to find our own path and determine our own ways of looking, storytelling and styles to do animation and this is what got me hooked. I also had the most amazing batchmates that made learning animation so much fun. We became friends forever.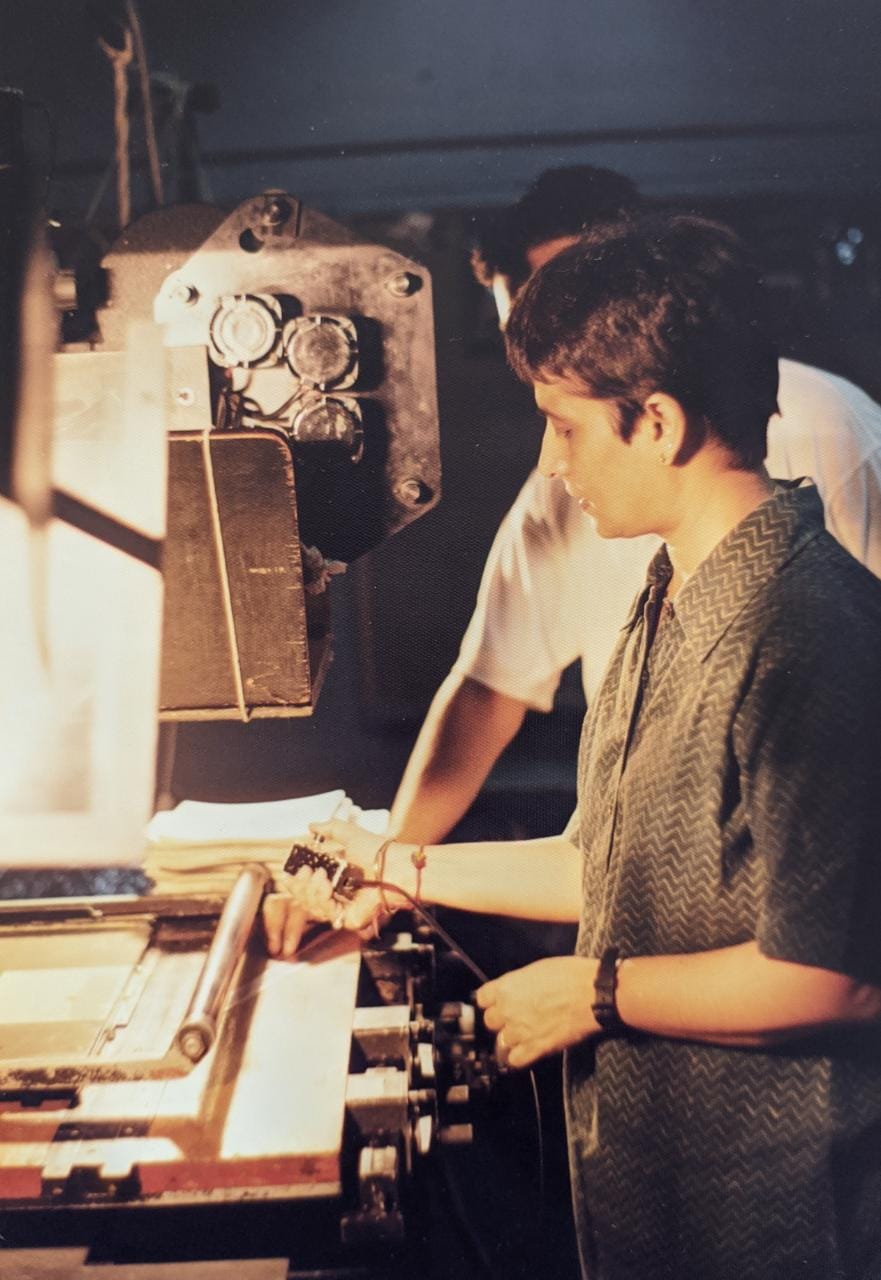 Who were your role models?
Caroline Leaf, Lotte Reiniger, Monique Renault, Polish animation, NFBC
From your old interviews we gathered that you also did commissioned projects alongside teaching while starting out the department at NID. What was the world of animation like then?
Work came from government agencies, as they saw animation as a didactic tool. Adult Literacy, health and family welfare with a focus on family planning, Festivals of India, folk tales etc. Government agencies saw animation as a didactic tool, so they would support films that were geared for that. It gave us an opportunity to engage with real people and their concerns and we had the freedom to interpret the brief in our own way. There was a lot of learning there. Later we also made Channel IDs for Doordarshan. The logo animation that I did for DD National is currently being used by PSBT!
Your work and legacy is tied quite intrinsically to the educational institutes that you have also been a part of. How did you (and others) go about setting a curriculum and structure in place?What are the hallmark moments that stood out for you?
At NID we designed our curriculum after we had an opportunity to travel to various animation schools around Europe and UK. We saw the best schools, went to studios where it was practiced, did a short internship with Monique Renault in Amsterdam and came back with how to create a curriculum relevant to India.
We combined what we learnt and thought was important to learn and added things we felt we had missed. All that was added to the NID ethos of learning by doing.
Apprenticeship, industrial training or internships, were not that easy but by that time TV had opened up so we could send students to MTV, Channel V.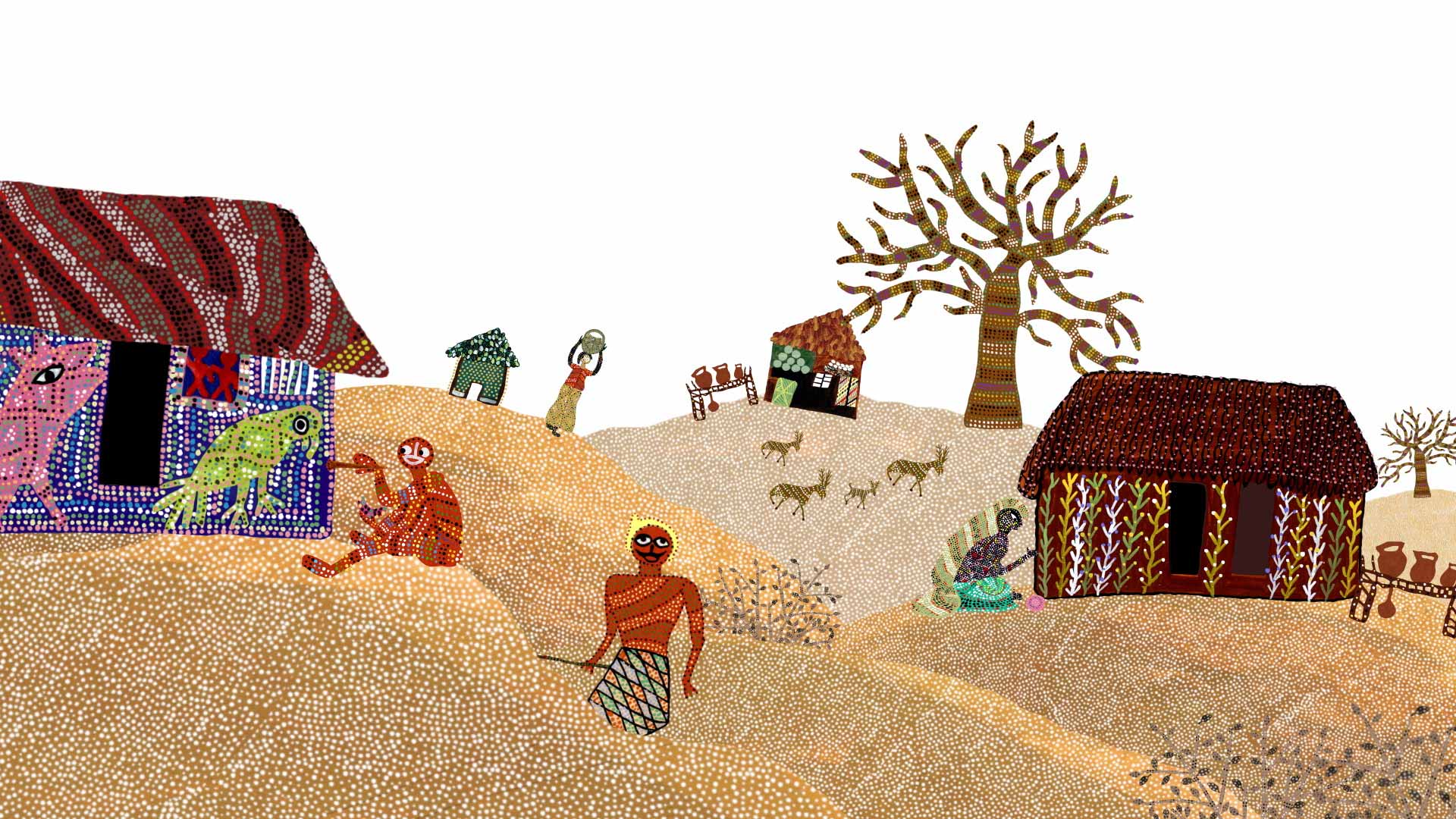 Having worked across campuses and areas of expertise - what would you say are the core pillars of a good and sound educator and an education system?
I think the educator must be a practitioner as well or at least be engaged in research around their domain. It is hard to teach what you don't practice yourself. It is difficult to feel the empathy of not being able to get an idea across, of not cracking the storyboard, the difficulties of animating something right..
The educator needs to allow the students to express things their way and simply facilitate this awakening. By showing some rich examples that may excite and motivate them, give critique or feedback that is productive and not dismissive. Students are vulnerable and educators need to appreciate that.
What were the core differences between NID & IDC for instance - in terms of approach to animation education?
At NID in 1984-85, I was a part of a team that was creating a curriculum for Indian students for the first time. It was exhilarating. We were ambitious with our students, terribly demanding and highly critical. It had its pros and cons. I came to IIT in 2006 when the first animation programme at IDC was launched. I was initially invited to contribute to its curriculum development by the then HOD Ravi Poovaiah. So it was again another chance to start a new programme, to look at the curriculum afresh after so many years. So its hard to compare the two institutions. I was young and abrasive at NID when I first started, then I came to IDC when I was much mellow and older. I also had years of experience in teaching which can be both good or bad, depending on situation.
A lot of your films and books are rooted in a crafts tradition and local histories and have a very collaborative approach. Could you walk us through - how this method took seed and shape and how has it evolved over the years…
My research process centres around ethnography. The practitioners in the field of ethnography have been emphasising the use of collaborative image-making as great tool to better understand the lived culture of the people, by understanding different phenomenon through their point of view. This method allows you learn about the other by paying attention to their the visual, material, performative aspects of their culture and express it in visual forms. Through my work (of the animation films) I seek to offer a space for the marginalised voices to share their stories, memories and present multiple perspectives.
I first worked with the idea of memory, time and belonging in Mukand and Riaz (2005). It was a story that delves into memories of people who fled their homes in the wake of the partition of 1947 and the Indo-Pak war of 1971. The story was a reflection of my father, Mukand Sabnani and his painful separation from his childhood friend, Riaz. Though my father and I lived in different cities, we spoke often and for long stretches. Infact it was his remark about "leaving behind a friend " as being his most painful memory of separation that sparked the idea of the narrative.
The recalling of this deep friendship in Karachi and his departure at partition were marred with tearful reflections. Both my father and I grieved together, him in his memory of the past, and me in my fictional memory of the same. From these long conversations grew the script. My father was a keen collaborator and would call often to check on the progress of the film. Once when I was telling him about the tedious process of making a large crowd see to depict the Farewell scene he interjected, telling me how it had only been Riaz who had come to bid him goodbye, so who were these other people. This moment opened my eyes to the role of a collaborator, it was my job to paint a reality which was convincing to the audience but also true to the memory of the participant.
In The Stitches Speak (2009), a journey of forced migration of 4 people, it was again my interactions with the communities in Kutch (linked with the NGO Kalaraksha) about their art pieces that opened the world to a wider dialogue about their personal histories. As they recounted the making of the artworks, they would slip into their own past. I had to be a keen listener and an observer, to understand the unspoken tales.
While making the film, I chose to keep it like a conversation between 4 people, which allowed for for me to organically move between ideas. This would not have been possible in an isolated act of imagination but emerged from these encounters.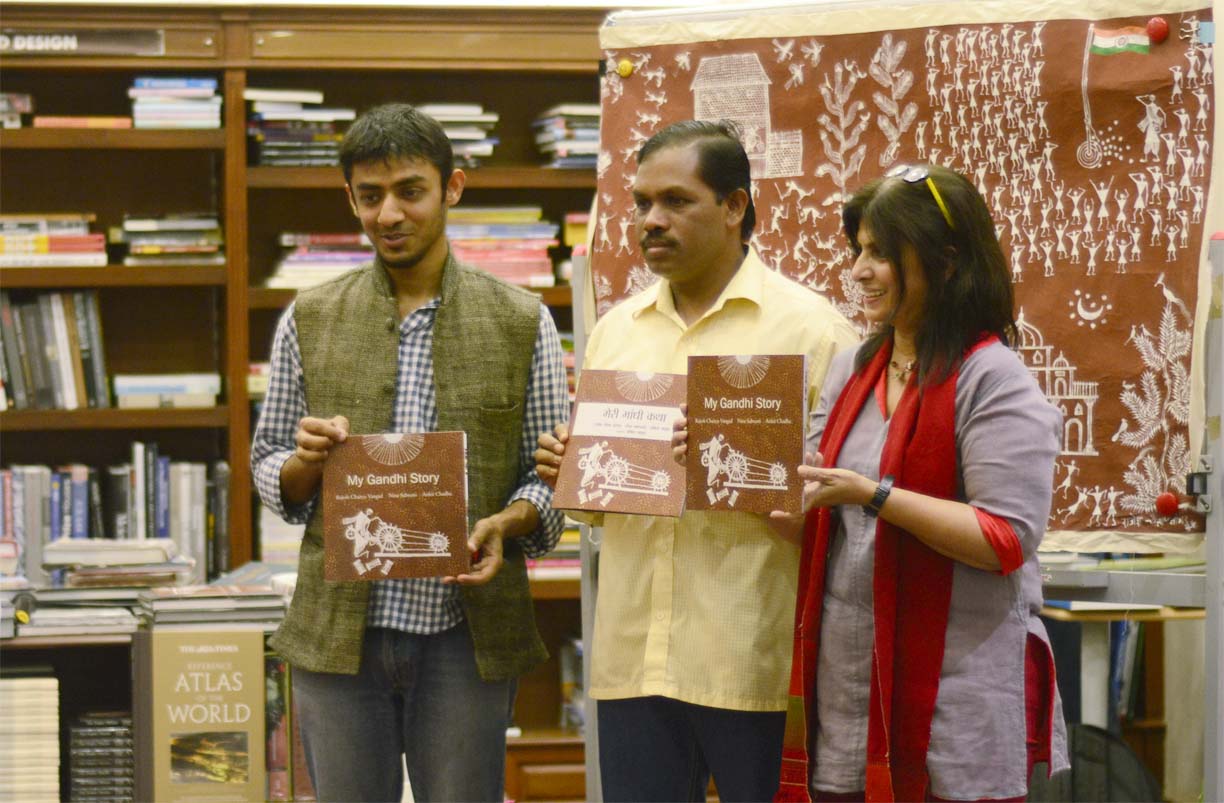 You have had a long and adventurous journey, both as an educator and a professional. What are your most memorable moments from your entire experience?
As an educator I am thrilled when my students succeed and shine in the world.. And I have had several occasions to experience this. At one time I was introduced to a group of students in a college where I was invited as a visiting faculty. The professor introduced me and mentioned the names of some of my students who are now well-known and established. He named Dhimant Vyas and Vaibhav Kumaresh and you should have seen the look of awe that came into their faces ! Suddenly I looked important! I was delighted to bask in this reflected glory!
As a professional I have equally strong memories of my interactions with my participants when they have seen our joint efforts bear fruit. There have been many awards to be proud of but there is one I will remember for a long time. At one festival where the film The Stitches Speak received the award for best animation film, someone said what a lovely story and was immediately reprimanded by an artist from Kutch who said, This is not a story, it is our history! I was so moved by this response because it was claimed by the very community about whom it was. If it was accepted by them, I felt I had truly succeeded in my mission to represent their lives.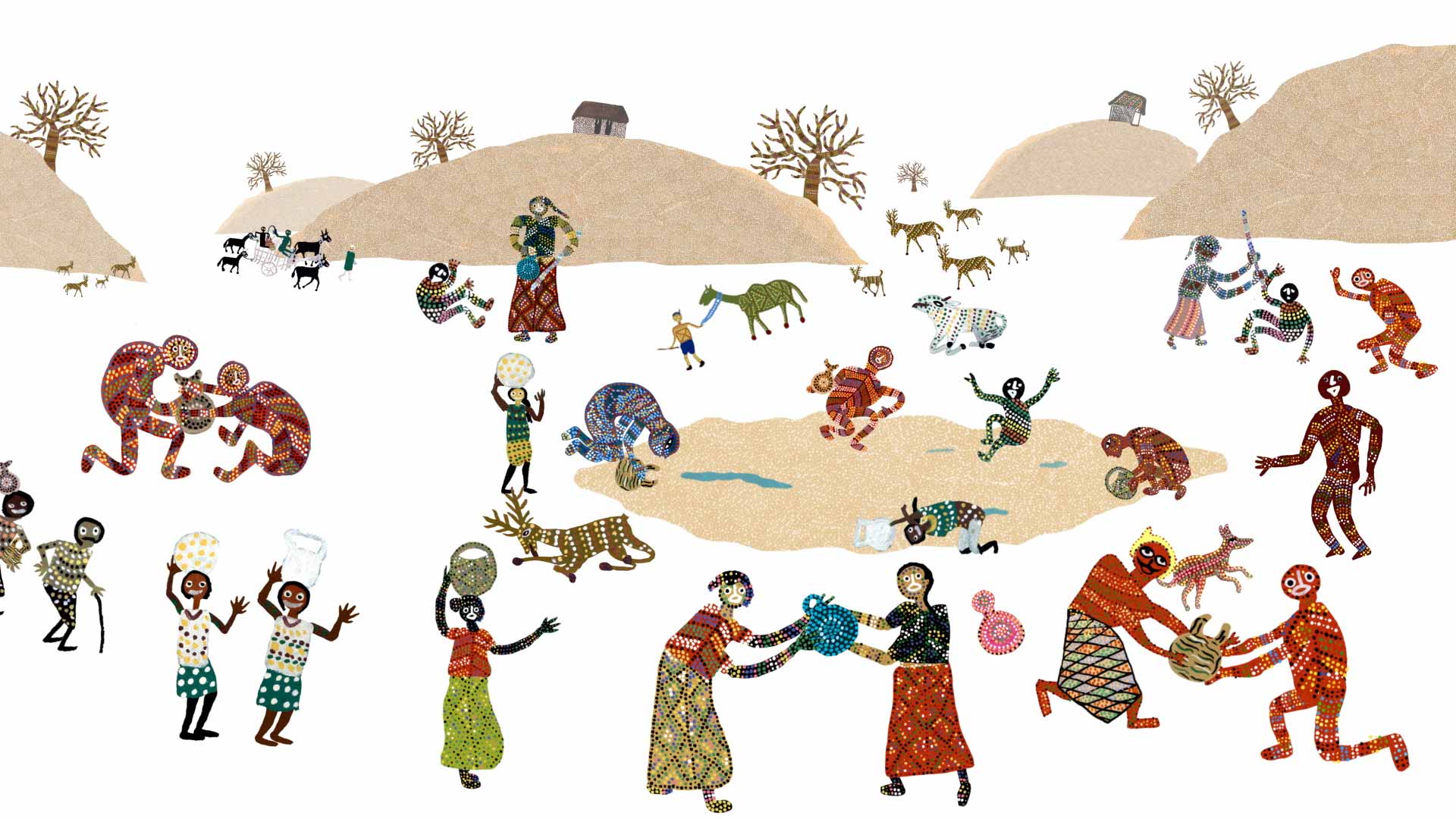 Given the current circumstances, a lot of the teaching has moved online. How effective do you think is the move to online, specifically with respect to animation?
I think things will move online more and more. I like it when its free and I wish the internet was free as well which would allow many more to learn. People in remote areas, people who cannot afford fees or time to learn, women who are confined to places and are unable to pursue their learning and so on. I have created two courses that are currently online on the swayam platform. However, I have designed them to be hybrid. The idea is to offer course work and content online so that the projects may be localised as per region and college. And the efforts of the teacher are focused on guiding projects. And for those who cant go to college they can do the assignments on their own and discuss among themselves on the online discussion forums. Animation will have to taught in the hybrid mode I think.
What are you views on the changing shape of the Indian animation scene?
It's hard to say as I am still an outsider because I don't work in the 'mainstream animation industry'. Its not fair to comment on what one does not know from the inside.
I don't see animation as skills or entertainment. I approach animation more as a researcher and not as an entertainer.
But, the industry has brought animation to be recognised as a successful means of livelihood. It has to do with the access to multiple media and modes of transmission, no doubt, but the industry has invested in it to some extent. Now that more people are aware of animation, it is time to look at animation beyond an offering for children. People are exploring gaming, but still there is no understanding how the Indian audience responds to animation and how they interpret it. There are no studies in the way TV does its homework.
Good Practices for an animator and an educator, in your view.
As an Educator, I would say any animator should value storytelling and learn from other disciplines. There is so much to be inspired by and I don't mean only looking at animation films!
Don't look at animation as just technique or as a laborious skill-oriented work. Explore the possibilities of the medium, what can you do with it, what can you do to it, what does it do to you!