In conversation with Dirty Hands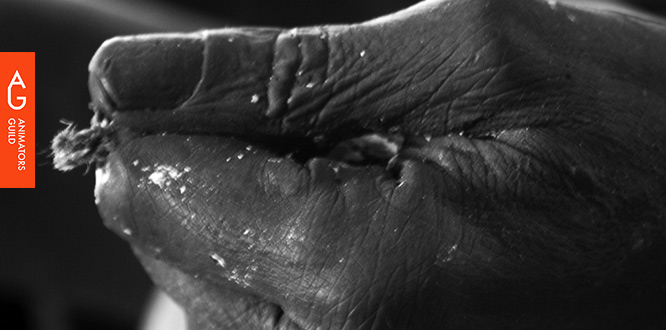 A couple of weeks ago we got a chance to catch up with Zuby Johal, co-founder, Dirty hands studio. The studio has been a forerunner in the prosthetics design space for films, Tv and much more. Below are excerpts of our conversation.
AG: Tell us how it all began? What prompted you to choose this direction?
ZJ: Actually, it chose us rather than we choosing it.. It is something like that.
An NID, Ahmedabad alumni Amardeep Behl was working with the Sadhu Vaswani Museum in Pune, he put up Rony's work. Rony used to curate hyper realistic work. Because Subba (Co-founder, Dirty hands studios) has a background of sculpting, Rony thought Subba could do it. And you know when you are young blood, you don't think much, you just jump into it…We were young. So we said yaa..we'll do it and he needed one sample. It was quite difficult at that point of time because no materials were available. It was 2008.
We got the materials down from Dubai. We had never worked with Silicon but it was like sculpture and we knew how to sculpt. So we made our first piece, they liked it and we worked again and again and the museum got delayed by one year because of the finances and we got one year to explore. I would say that was the best period of my life. It was all about trial and error. It was an exciting period. We finished off 18 mannequins at the Museum.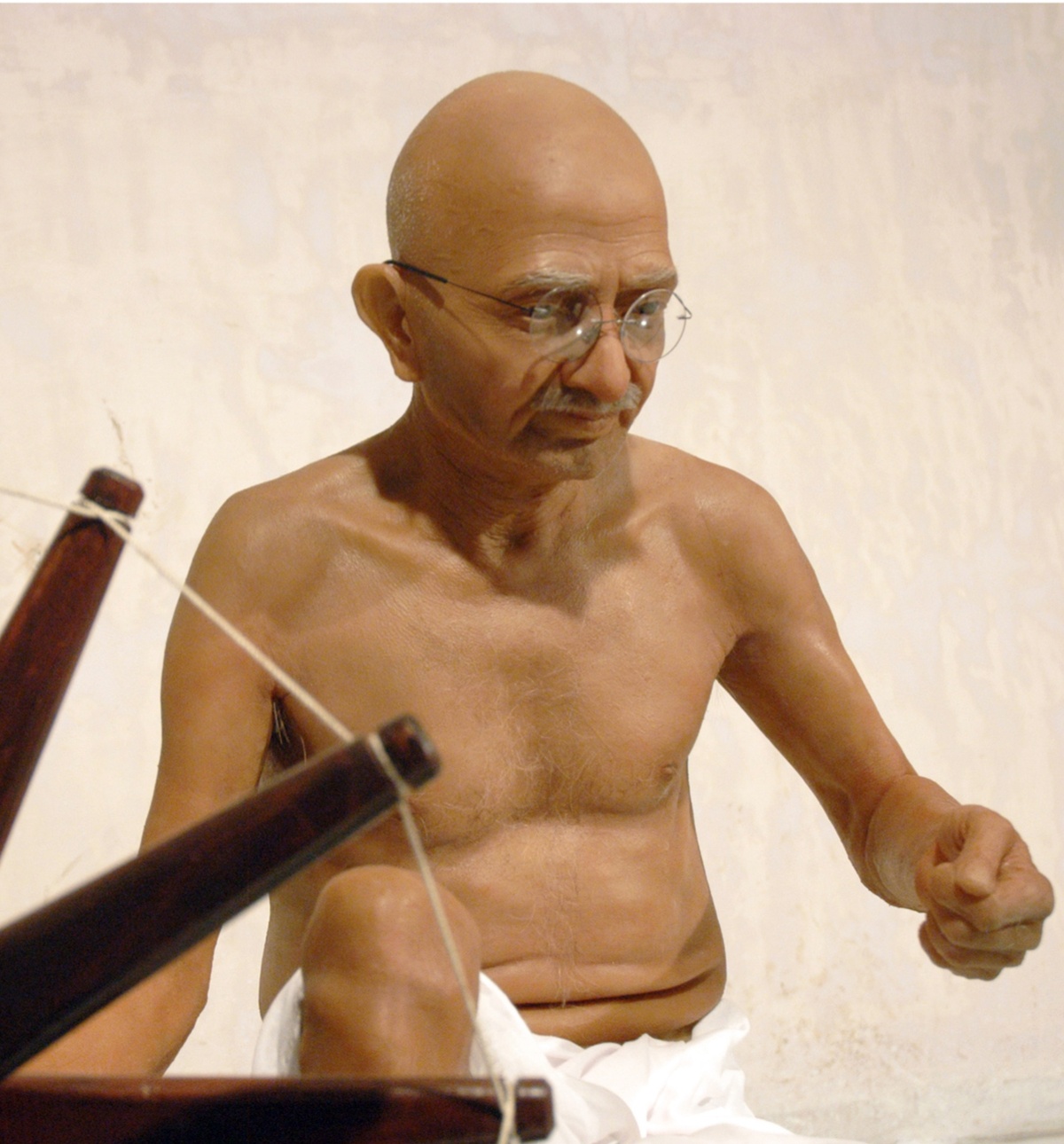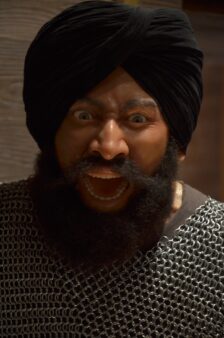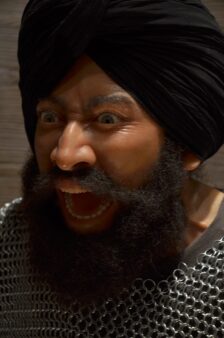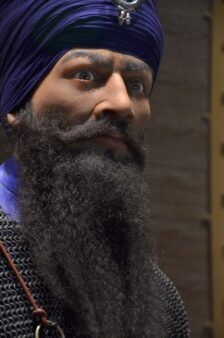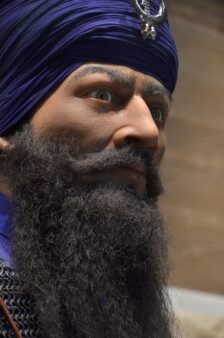 While we were doing body parts, I was like, "I think we should get into movies."
We were sitting at the chai gate at NID, Ahmedabad and one of our friends was like, "you know I'm interning with Anurag Kashyap!" We were like "can we meet him?" He said he could set it up with Anurag's first AD. And in another 15 days, we went along with him. We showed him a portrait we made at Sadhu Vaswani. He got very excited. He was like "you come right now, you know, let's meet Anurag!" We were elated, because no nepotism here, we knew no one. Anurag saw the portrait and we were so happy. For Gangs of Wasseypur 1 he was like "dekho , karo, where ever you want prosthetic we will do it." And that was our first movie.
Everything escalated from there.
AG: How is it like working in the Movies?
ZJ: We are designers and sculptors. For example, we made a pregnant belly for a movie. The process we have progressed into the system is now we do Velcro systems. What this helps in is, in between shots, if the person is uncomfortable we can just remove the belly and you can wear it quickly again later. You don't need an assistant on board and such design interventions are appreciated across the board.
AG: One learning that you guys carry forward to every project which is something that is irrespective of the clients changing?
We often get asked to "give me a hand in two days" or "Can you make a ghost in 15 days?" Our work ofcourse is a tedious process, we need to make the cast. We need to make the negative positive mould. Then comes sculpting, then comes texture, then paint. Then crafting. Then trials with the person or actor. Then refitting and so on. It's a long process and there are no shortcuts in it. You need to work very patiently because you can't expedite the process in anyway. Weather plays an important role and bubbles in the silicon spells a redo of that step.
Ask many questions when you're reading the script.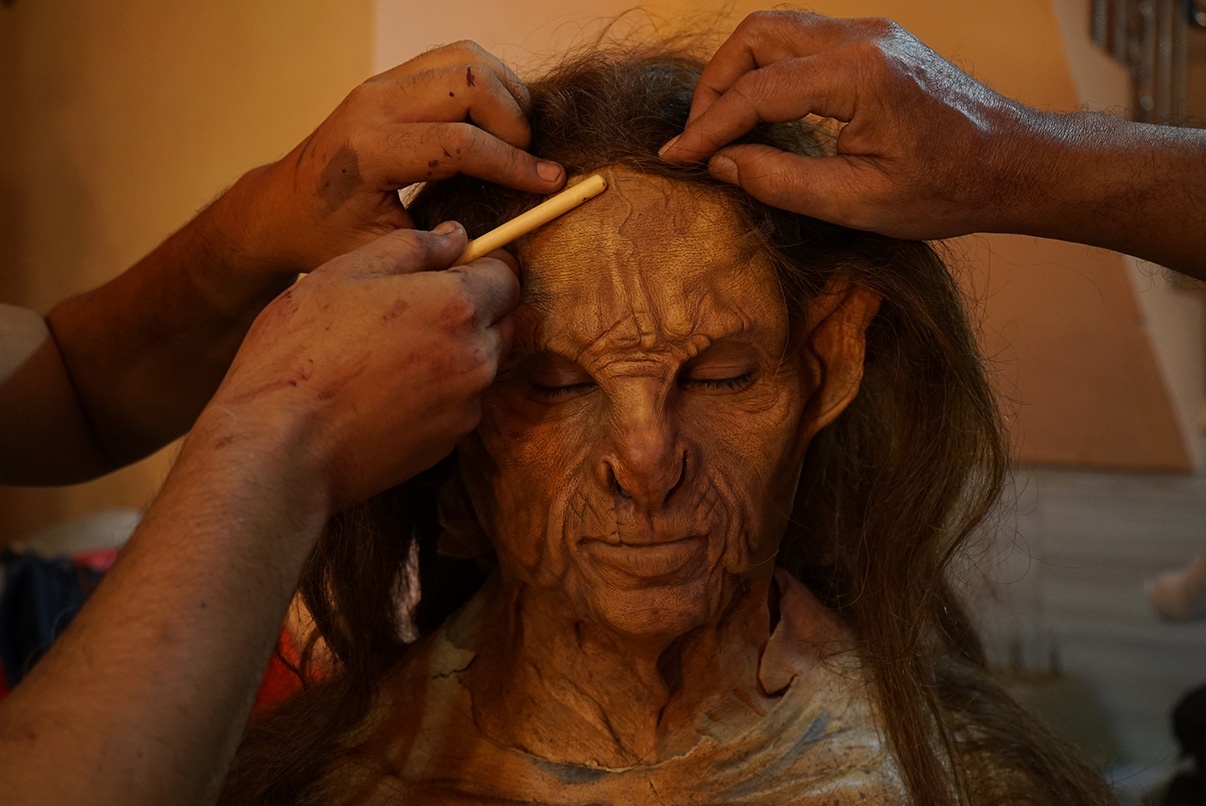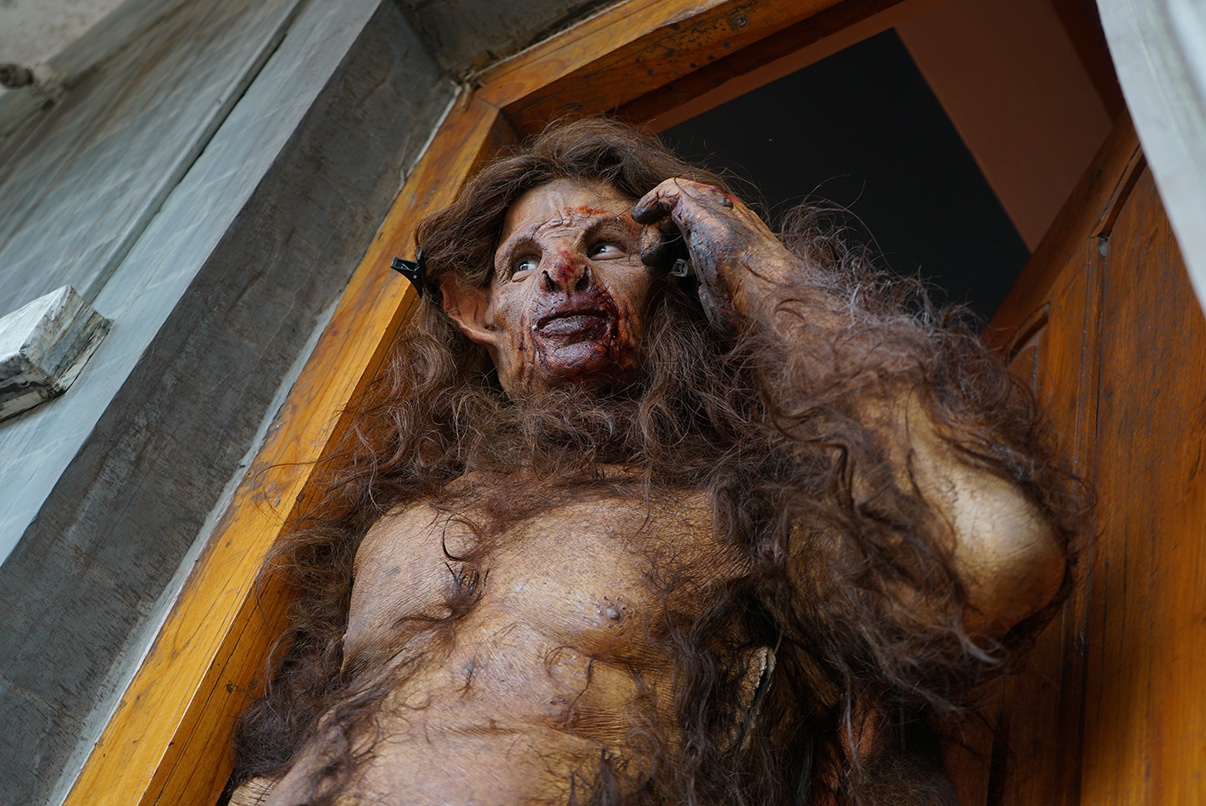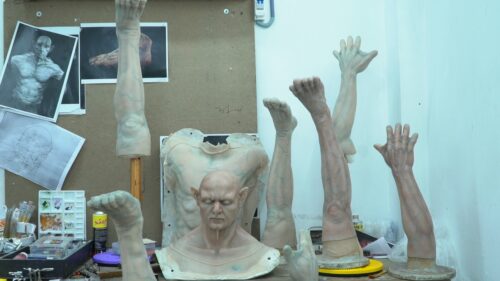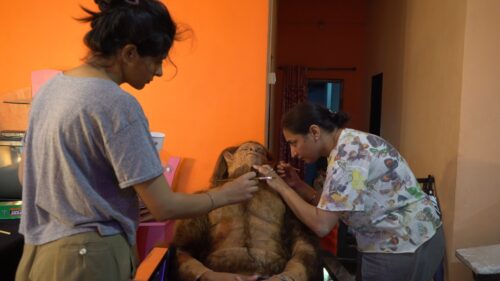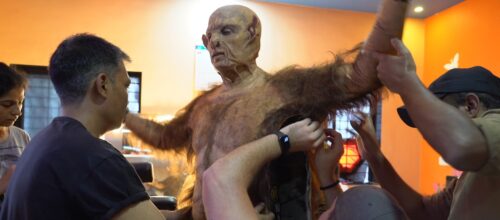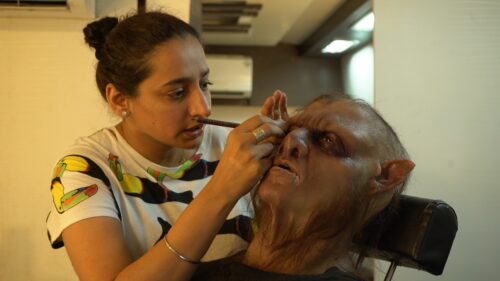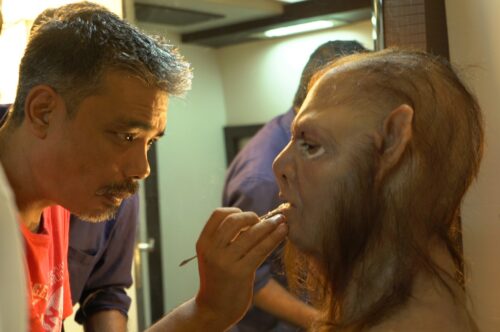 AG: Okay, we sense a story here…
ZJ: Yes it's important, because you know what happens is, Romi is one of my favourite directors to work with. When we got a briefing for Pankaj Kapoor's role we were told "…the car will open out and his body will roll off the cliff" so we made the joints of the body in a way that the net roll in itself looks like a human body. A hand would move or a leg would move. We made an entire joint system like human beings have. Then, funnily the brief got changed onsite and now the body had to drown in the water. The shot was now an underwater shot. We had made the body light but now it had to be heavy. Solution: We ripped it from the centre and stuffed stones in it, basically jugaad. The shot came out beautifully. These are things that happen even when you've read the script.
When you read the script and ask questions, you get more clarity.
Never go on floor without a trial.
All my clients know that I will do a trial. Because then the actor feels more comfortable, if he has questions to ask, you can answer those. You know what is uncomfortable or you need to make any changes. Plus the director knows exactly what he's getting. The time table of the shoot also works better because you know much time it take to take it off and put it on…which shots to be taken and so on.
AG: How many people are there in the studio right now? How do you manage Talent?
ZJ: That's my trade secret (both laugh)
I had this thing in my head when I opened the firm that essentially we won't be one of those businesses where it's all about the money. Ours is about Talent. If you see dirty hands anywhere, my personal number is given. Anyone can call me. I'll pick fresh talent up, I'll train them and they can even work elsewhere. The problem in India is that the moment you teach someone you think you own the person. I don't do that. So whenever I have work, also the relationships that if I have built matter and I call them over and they come. I have a core team, but I like giving work out to the newcomers as well.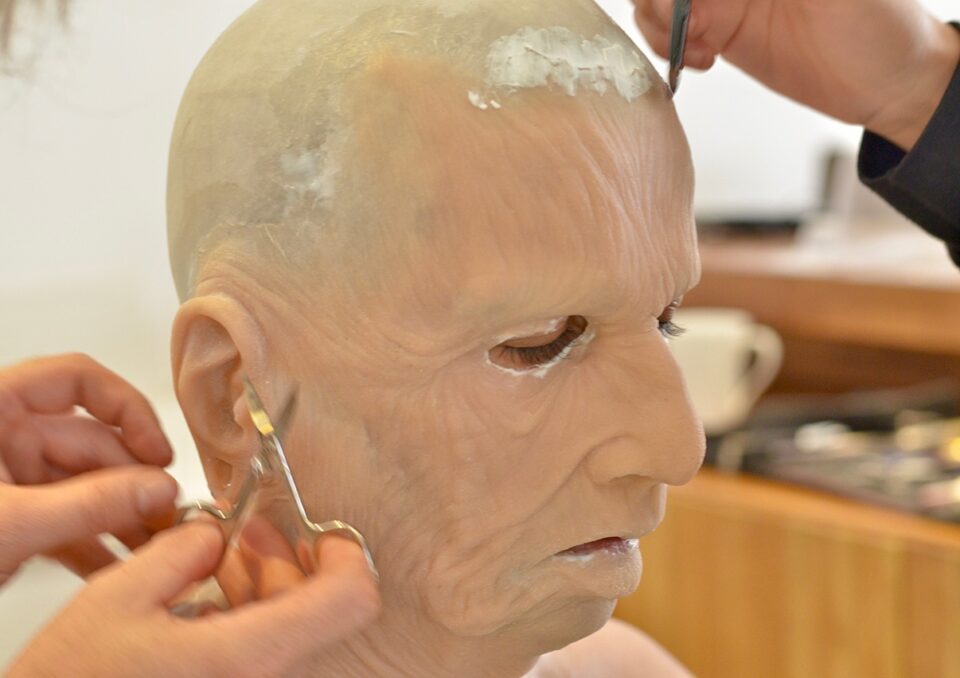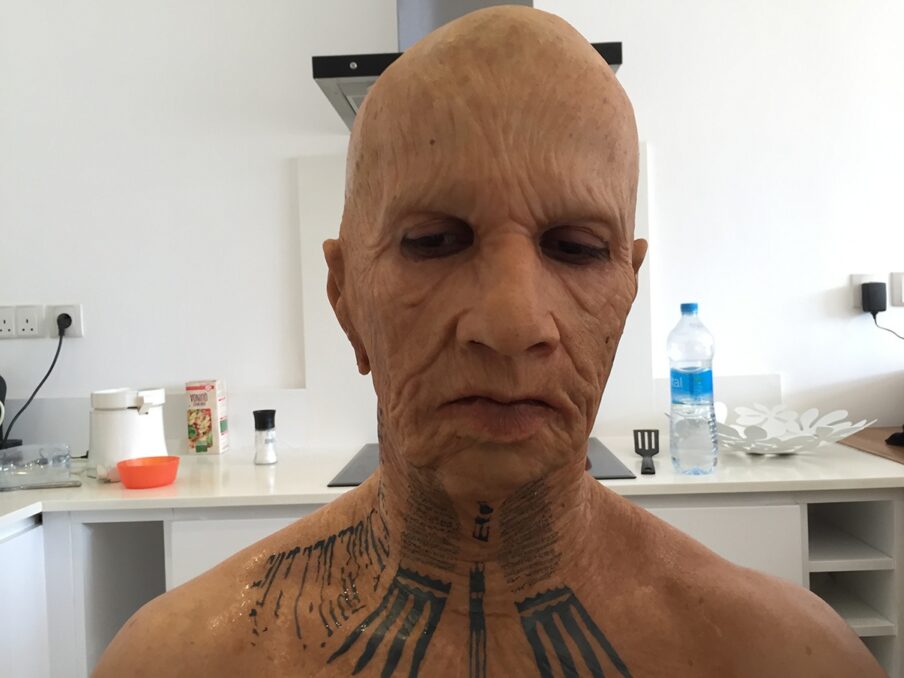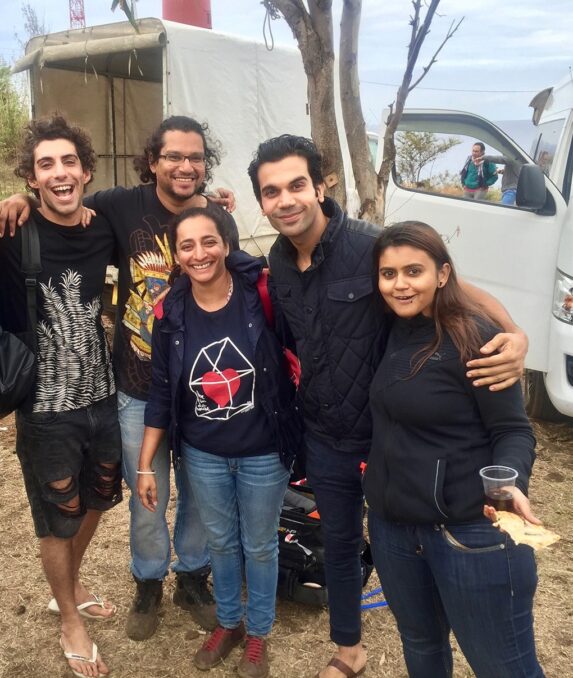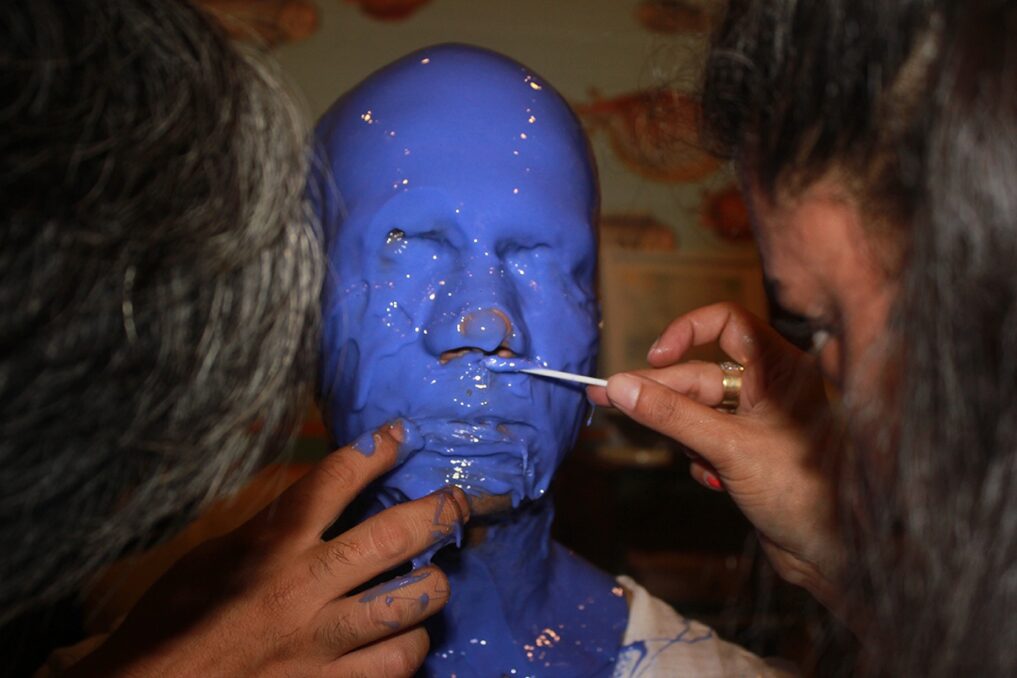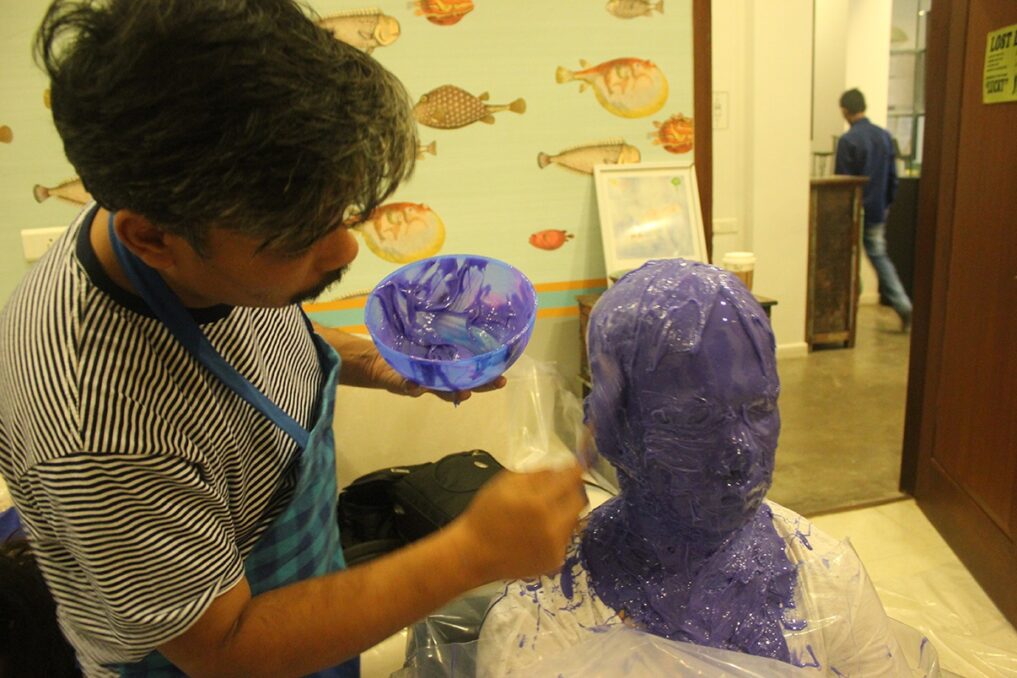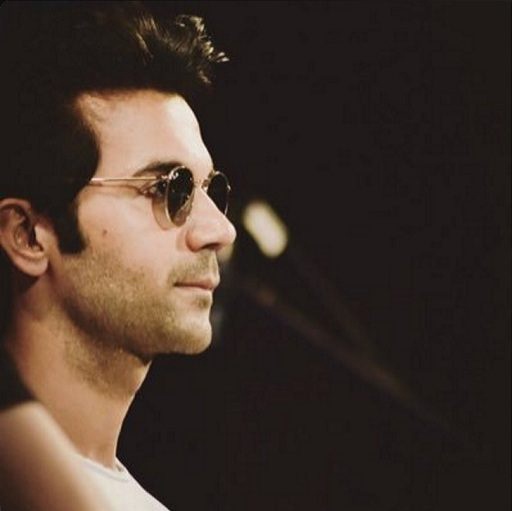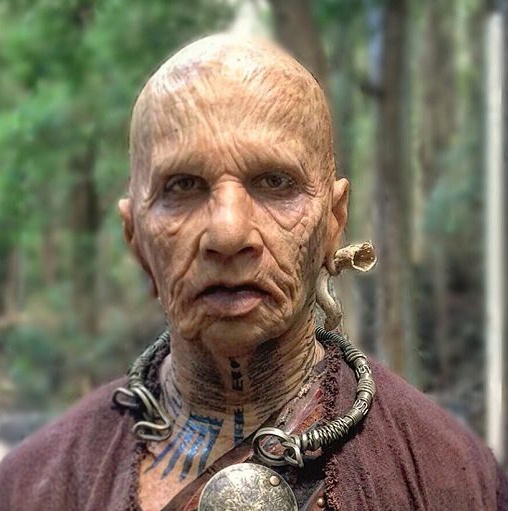 AG: So how big is this The core core team?
ZJ: The team consists of about 14 people. The studio right now is based out of Bangalore and Ahmedabad. If the film project to be completed is towards the north, I use my Ahmedabad studio, if not I use the Bangalore studio when it's for South Indian movies. Depends on my mood also.
AG: So what's the latest that's buzzing in the studio?
ZJ: Currently for movies there's nothing much happening. Because of the lockdown, everything is put on hold. We getting a lot of requests but what's happening is they can't get the core team together. Example, say a sculpted prop that needs to be approved. It's not one person who's approving it but multiple people and to reach everyone right now is a task so they put it on hold. We have about seven, eight projects lined up right now, so the future is looking really good.
We are also exploring working on medical prosthetics.
So this transcends from just being VFX or film or art oriented to actually getting into defying dirty hands as a business. We are very good with materials. Silicon is just one of the materials that we work with. We also work with marble, stone, wood and we are glass and ceramic designers from NID. USP of our company is that we work with a lot of material so we know the techniques.
12 years of making hands, legs, pregnant bellies, foetuses and ghosts you start thinking. What are you doing?
There was this guy who had come to us and he was an amputee. He asked us, "Can you make one finger for me? Because I'm getting married." He's a Craftsman. "During the marriage, I don't want people to be distracted saying things like" Oh, he doesn't have a finger." I want the focus should be on our wedding. So we made one finger for him. He wore it during the wedding. This brought us joy.
We didn't think about medical till then. When we worked on Gangs of Wasseypur pregnant belly. I got a call from Delhi, from a lady asking if we could make a pregnant belly for her? "I am undergoing surrogacy and my mother-in-law will not let me go through it. So it's a secret between my husband and me. There is an entire ceremony where you need to start the summer and bless the baby. I'm not pregnant. The ceremony happens in the eight to nineth month.. I need the pregnant belly."
So first I gave her a long lecture about, being the 21st century woman. Tried to talk to her and she said she couldn't come to Ahmedabad. So she sent me pictures and we actually created a belly for her and she came to my Delhi house. She put it on, she faked the entire ceremony and when her child was delivered. She sent me a letter saying thank you so much. We saved three lives.
AG: Skin tones through photographs ? That's crazy.
ZJ: That's it! She was crying on the phone. It was very emotional… that call moved us to a great extent.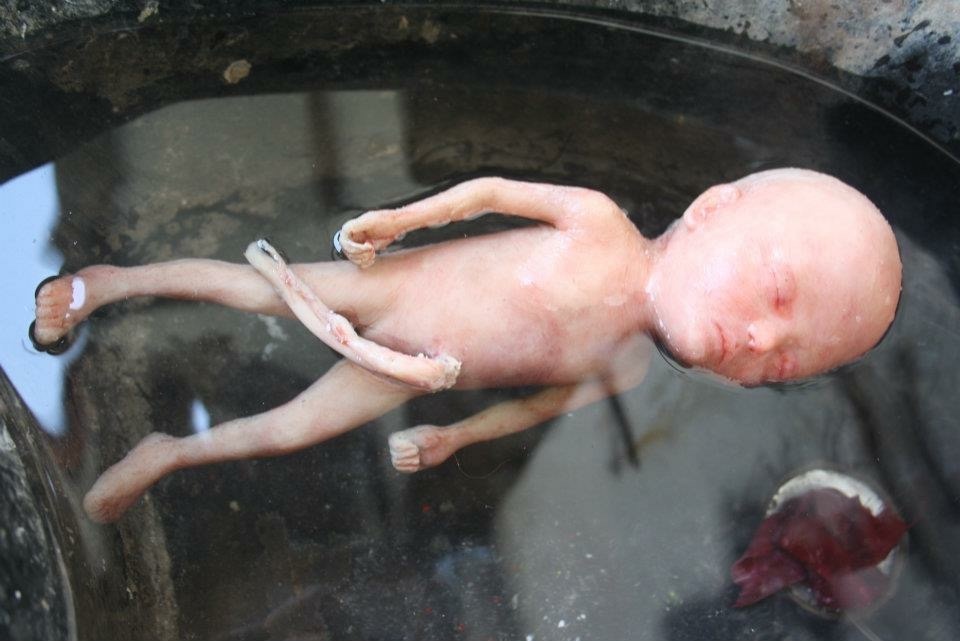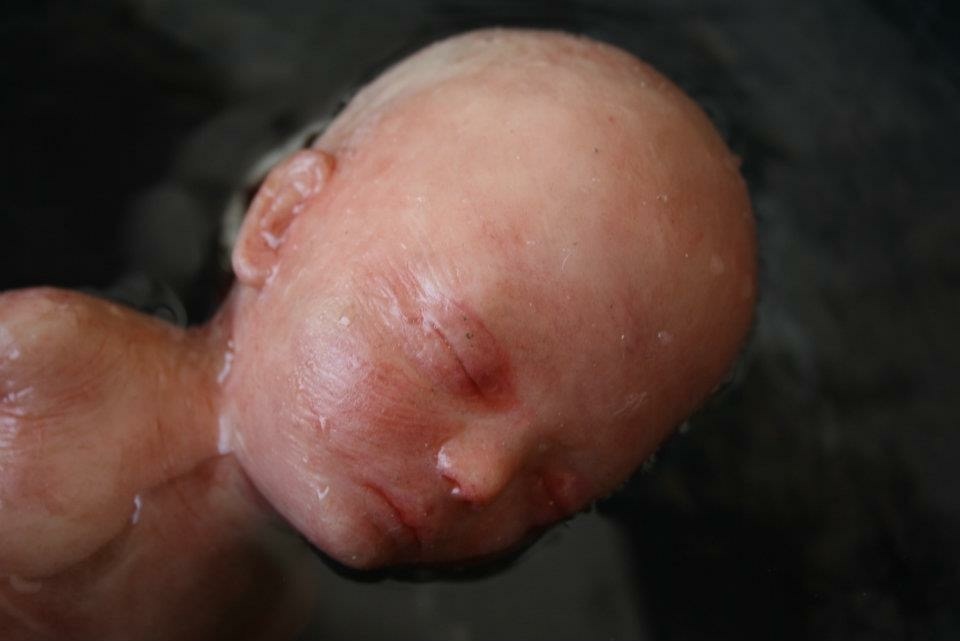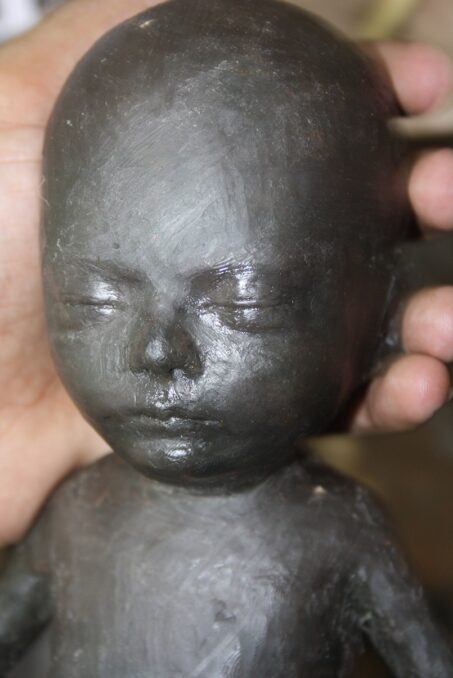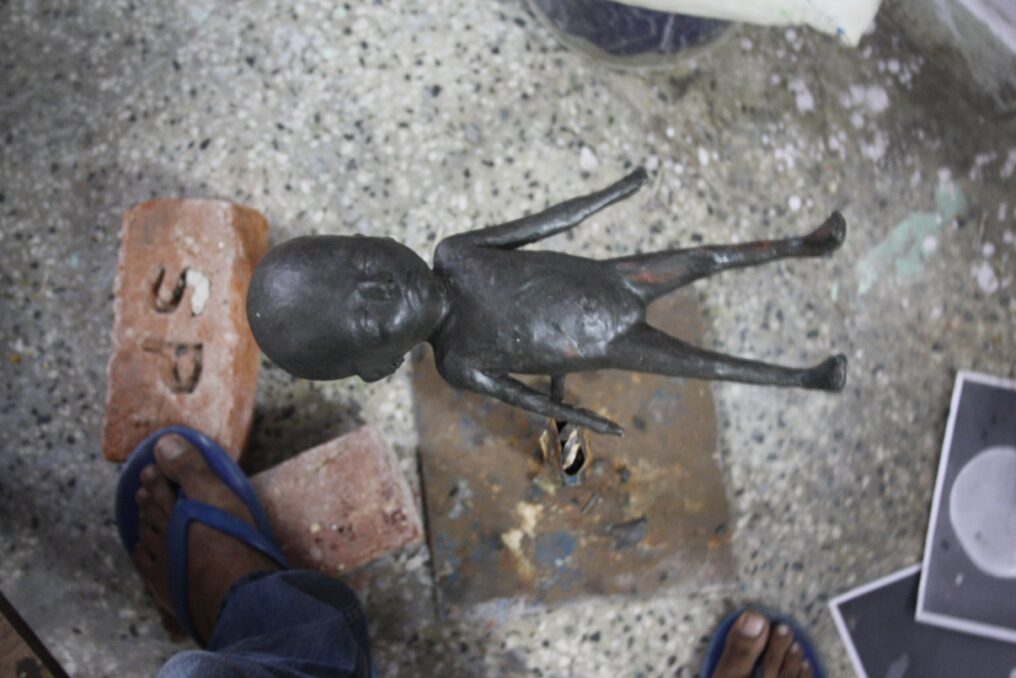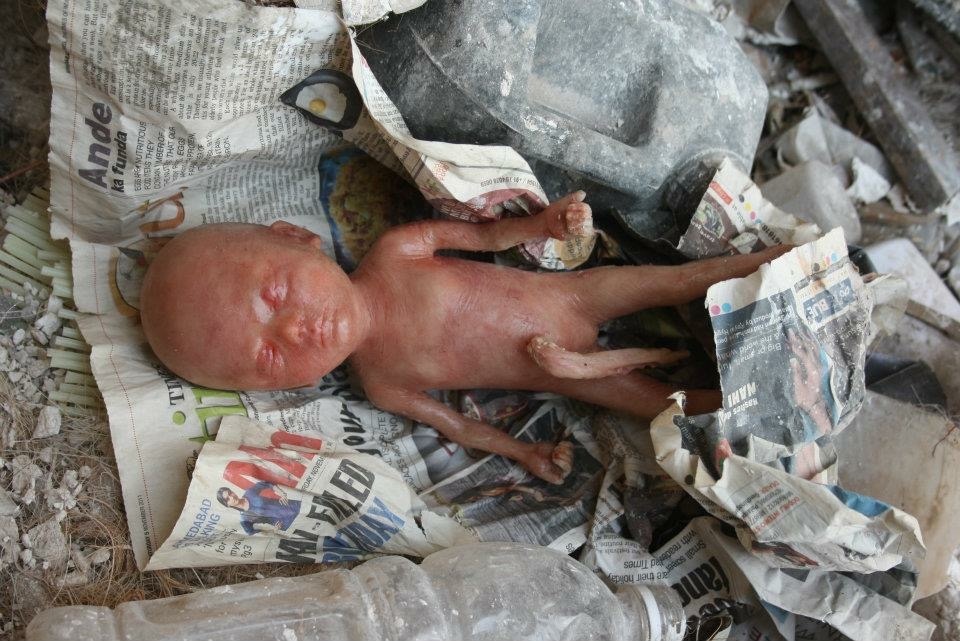 AG: What is dirty hands outlook for this covid scenario.
ZJ: I think it's going to be a little difficult because, when you're doing normal makeup, you can use PPE kits and do your job. You can wear gloves. When you're working with silicon-silicon sticks to things. So if you're wearing gloves, it's very difficult to work with you so that's going to be one major problem to work with. You can wear the kit and everything and it also gets very claustrophobic because it's a tedious process very close to the person.
Some of the Silicon and the materials are as thin as a cling wrap sheet. We keep it that thin because it blends well into skin. Imagine something that thin, now used with a glove. What will happen the entire thing goes off? Gloves. One thing that is actually scaring the hell out of me.
With the lockdown, I can see a lot of new talent emerging.
ZJ: You need to have a lot of patience. Lots of patience. It's just time, you know, you will get an opportunity. You need to be very Vigilant as to how much amount you know. Work on your skills, the more you practice, the better you become.
I personally feel that in our country we get branded very fast.
ZJ: "Oh This is a prosthetic artist, means he/she won't understand my business!" We work on museums also besides other fields and businesses. I feel design intervention in the animation field is also required, where animators work with prosthetic artists to create with magnificent things and I think it would work beautifully. Prosthetics and animation is also a fabulous combination to explore.
I haven't done anything in animation as such but I know a lot of animators from NID and thinking about it, animators need to work with artists like us to sculpt ideas and we can can create characters. In ghost stories when we did Dipankar's ghost character, we worked according to his brief, but the ghost came out really well. When we worked on Tumbbad, the characters are known for being real.
If some animator would like to make a video along with us, I am open to it. We love to explore. No money involved, just simple exploration. Because you know, when money comes in then you start thinking logistics, start thinking other things, then you don't actually create. You bound yourself. Come to the studio. We'll sit down and we'll create something else in 2 or 3 days, make something with thought, a video or a moving sculpture and let's see how it goes.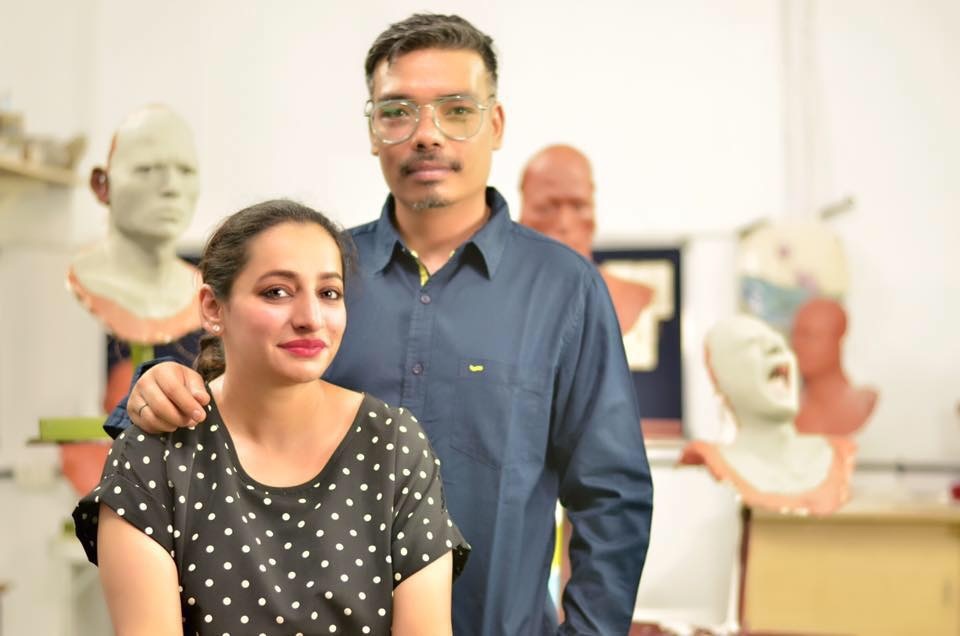 AG: We spoke about a lot many more things ranging from pain points, taxation, make in India to funny stories while on the job. If you'd like to hear them first hand, get in touch with Zuby
[email protected]
or Rajiv at
[email protected]